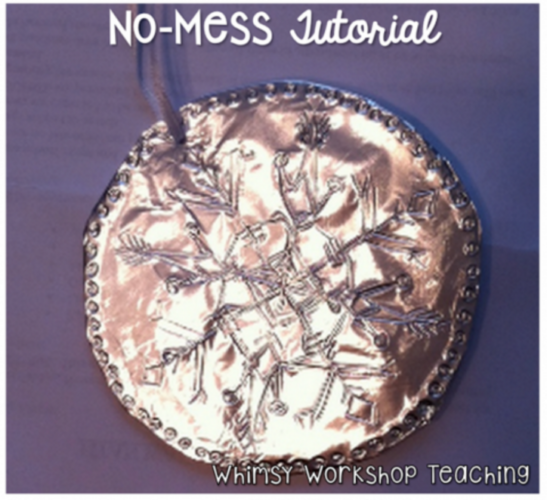 Each year we study Winter and our classroom transforms into a winter wonderland of crafts! Here are a few of the cute projects we do, along with links to other blog posts or tutorials I've made.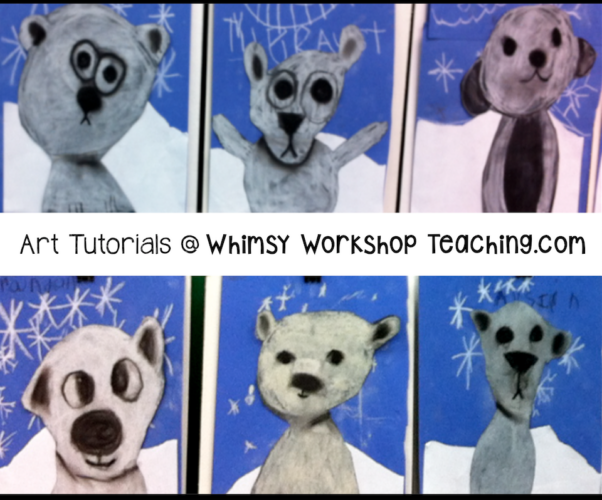 If you'd like to try this, I have a complete tutorial.
Click here to see it and give it a try with your students! It's easier than it looks, I promise!
---
Snowflakes
We made two kinds of snowflakes this winter.
The snowflakes on the mural above are made with white glue squeezed onto on wax paper. It peels right off after drying overnight and can be glued to anything! 

We experimented each day with some glitter-glue, and then some white glue with glitter sprinkled on top, both of which turned out to be beautiful. It was a fun surprise each morning to see how it looked after drying over night.

The second kind of snowflakes we made were the large paper snowflakes hanging in the picture above. 

I've been doing these ones for years, but there's a tutorial on how to make them HERE.




We had our big buddies (grade 4) help us the first time, and after that everyone was obsessed with making them. Even the grade ones could make them independently! We now have twice as many hanging from the ceiling as we did when I took this picture. It became a winter wonderland!
---
Tin Foil Ornaments
This one is a big favorite of mine: tin foil ornaments. They are super quick, no mess, and so much fun to make.  There's a step by step tutoral HERE.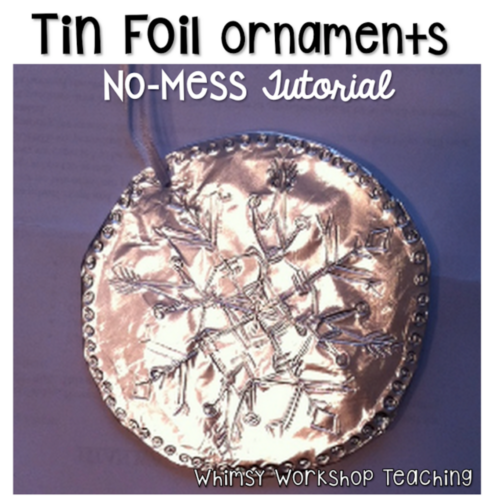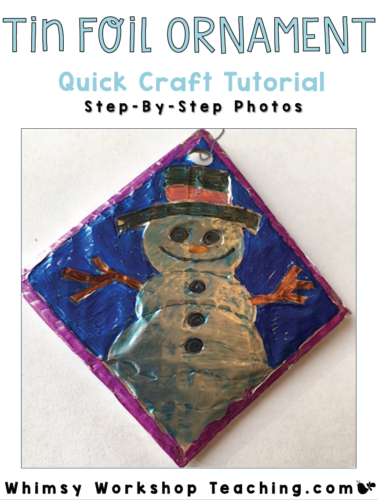 ---
Dough Ornaments
If you like working with dough, then this one is for you. The combination of ingredients makes a lovely soft and delicate dough. It needs to be worked to make it pliable, but once warm it's very soft. Once dry, it's nice to draw on with markers or pencil crayon. **Note: Keep these ones small because they can be brittle and crack.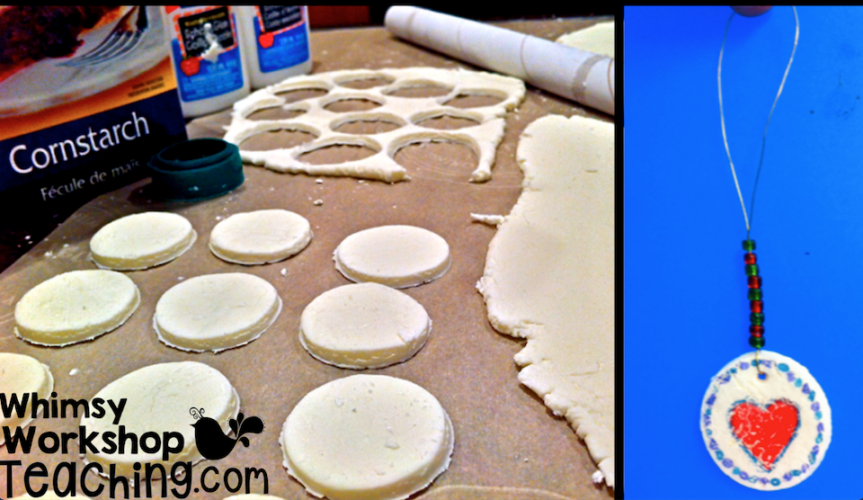 ---
Download a quick and easy photo-tutorial to make these beautiful pastel snowflakes!
Click HERE to download instructions!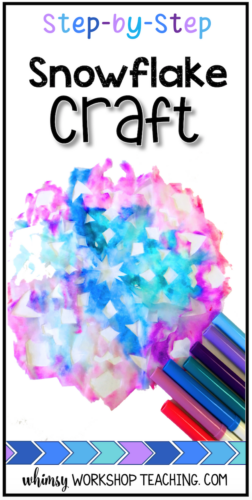 ---
Xmas Trees & Measurement
We saw these trees everywhere online and decided to do them as part of our Measurement Math unit. Students were asked to work from longest on the bottom, to shortest at the top. I decided not to tell them how to accomplish this, but simply said to come up with their own strategies. Some were very meticulous and used their rulers…others went completely "out of the box" on this one!
Either way, it was incredible assessment for me on so many levels. I thought the last tree on the bottom right summed up how we teachers feel right before Christmas break!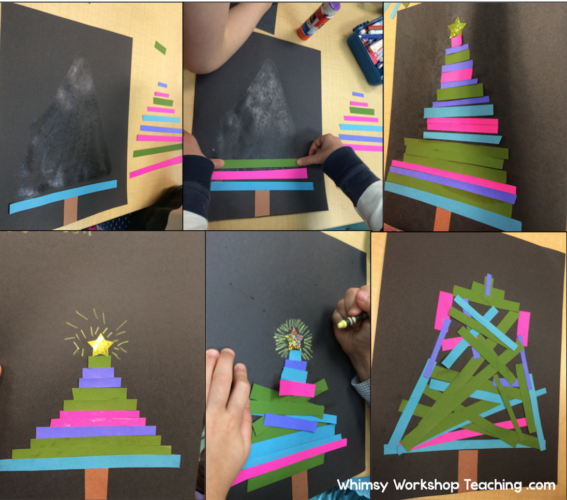 ---
 Santa Letters
Do you write to Santa? Our student can ask for anything they want, but I require them to be polite and give Santa a compliment first, and ask a question too, before launching into their wish list.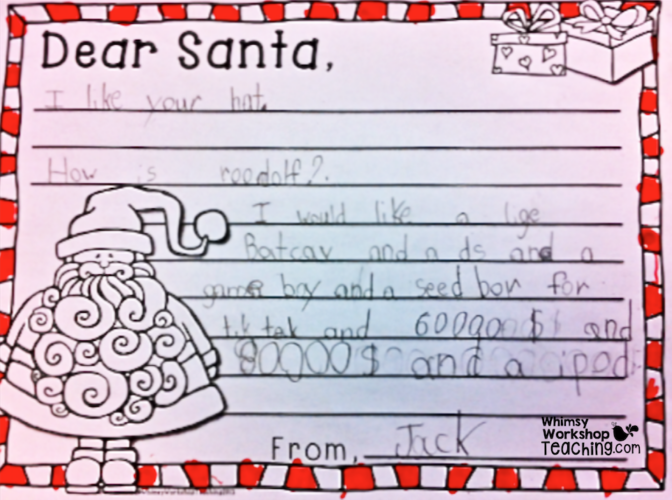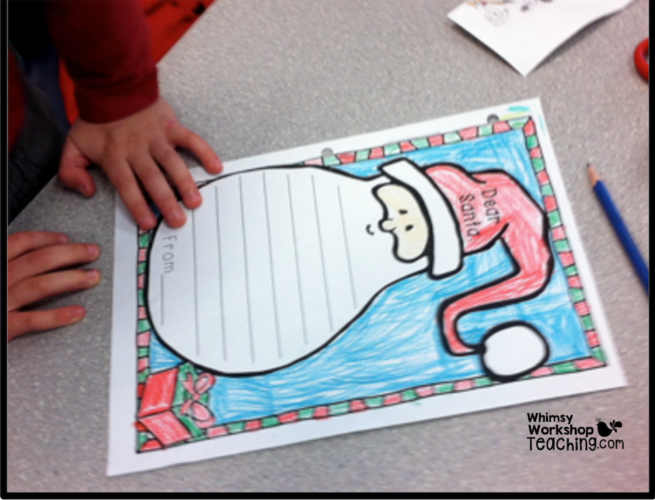 You can get these templates for free HERE.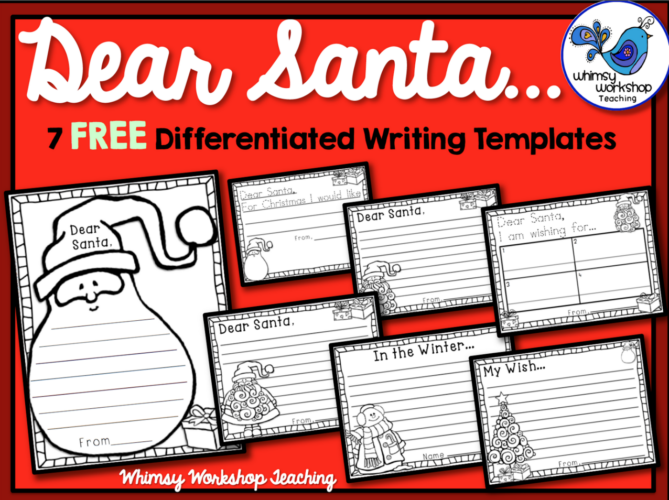 ---
Christmas Kindness
Or you can join us in spreading the Christmas Kindness with this fun activity for school or even to send home over the holidays!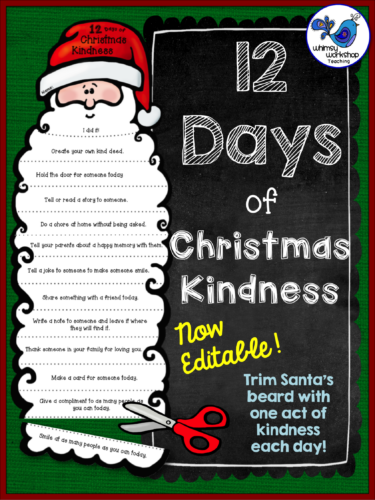 ---
More ideas for directed drawing with paint and pastels!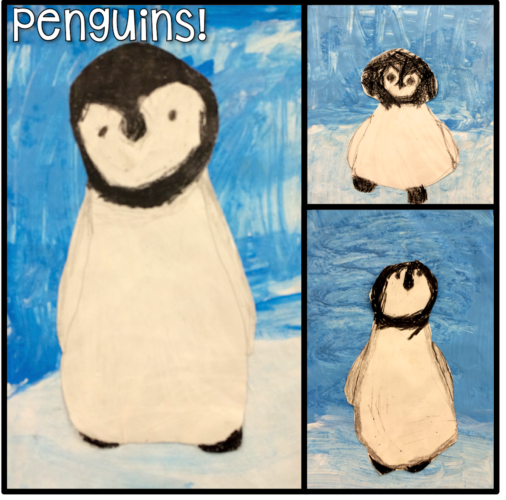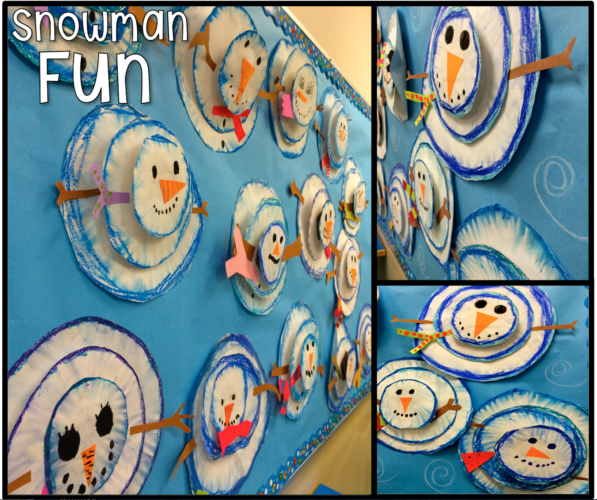 ---
I like to integrate math and drawing when possible, and often some writing too!
Here's one set we use for doodling cute pictures while we practice core math facts.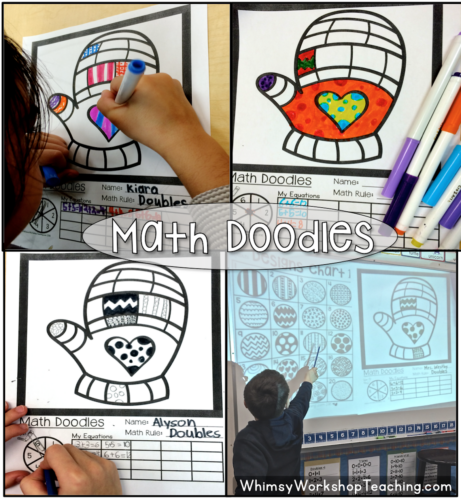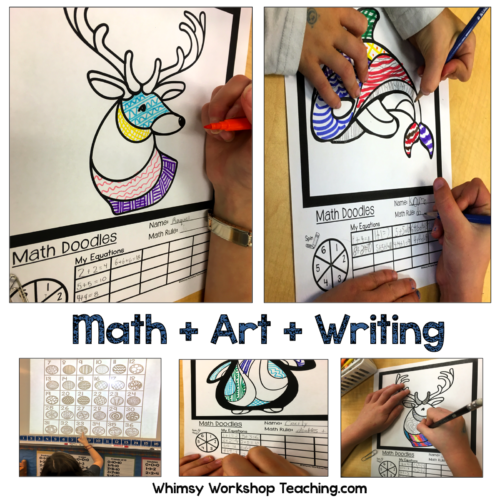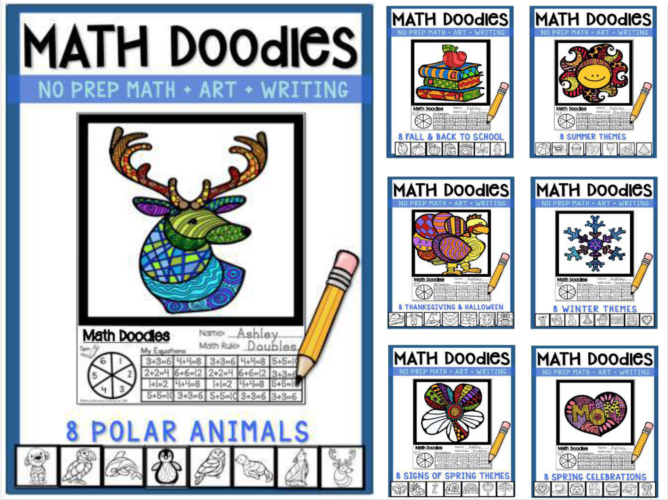 ---
If you are looking for a big bunch of seasonal crafts, look no further!
In these sets, all the work and planning is done for you. Just follow the step by step photos for each of the 32 cute and easy art projects!
---
Pipe Cleaner Wreaths and 3D Christmas Trees
Since writing this post, I've added two more ideas to share! See tutorials on how to do Pipe Cleaner Wreaths and 3D Christmas Trees by clicking HERE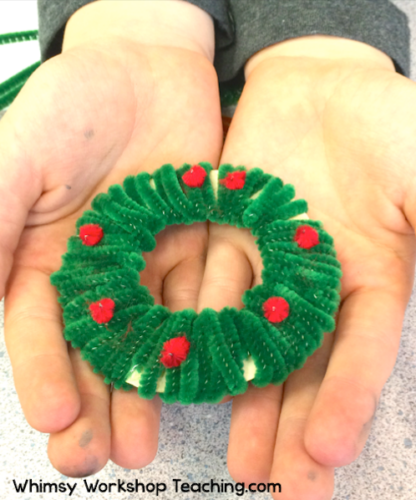 Do you use Instagram? I love it, and I post pictures and videos from my teaching and personal life all the time. I've gotten to know so many teacher friends that way! I'd love for you to follow me by clicking HERE! Or visit on Facebook for lots more free tutorials, activities and ideas for the classroom!