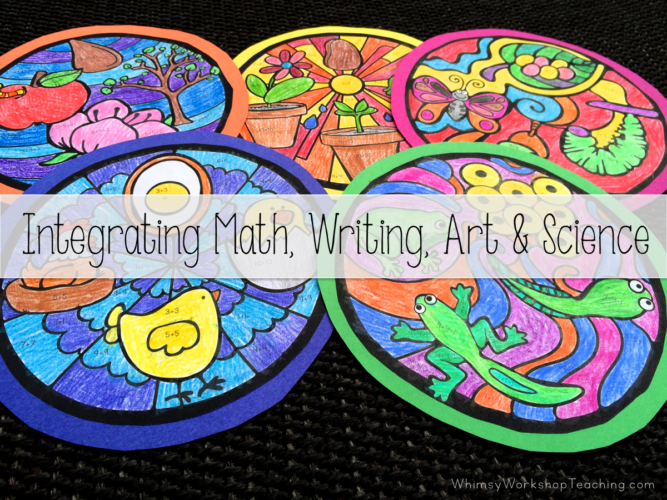 I am constantly trying to find new ways to integrate different subject areas in my classroom. We have LOTS of activities that integrate math, art and writing, but because it's that time of year to start studying life cycles, we've now incorporated science into the mix! Here's how we do it: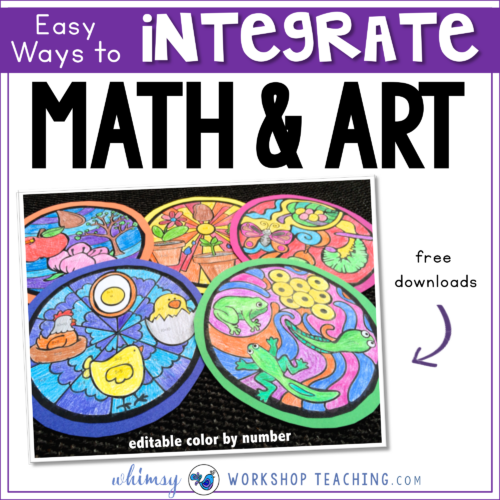 Our caterpillars arrived last week and my students are completely engaged in learning about their life cycle. We used color-by-number templates to create the round life cycle pictures seen in the photos.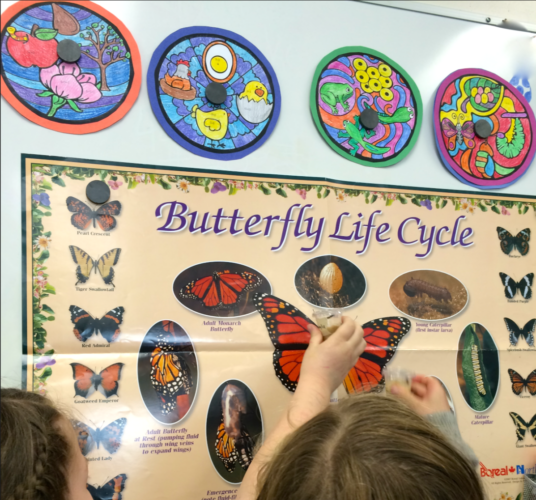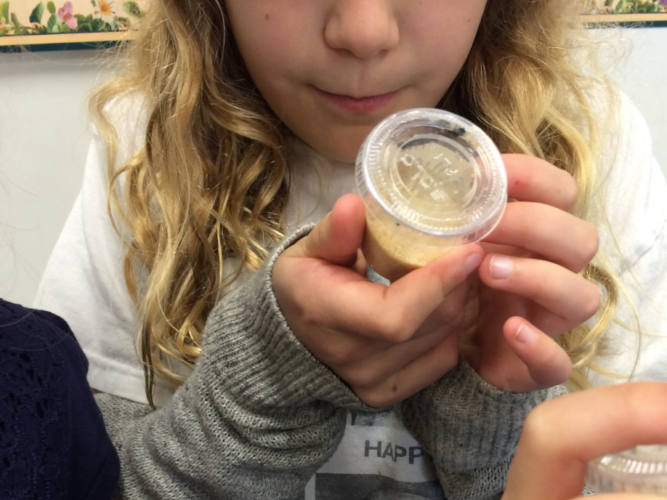 For my advanced students, I used the same round templates, but the format allowed them to create their own equations before coloring, using dice!  It's an easy way to differentiate, and I can see how students formed their equations.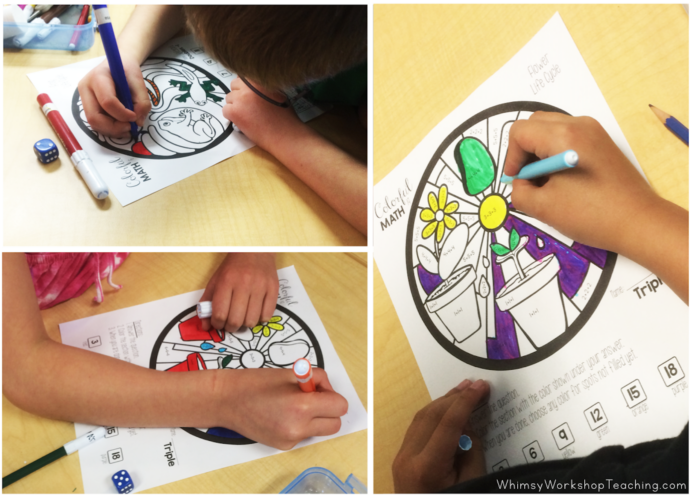 Some students work on addition and subtraction practice, and others are working on multiplication or triples. We all have the same picture, so differentiation is very discreet.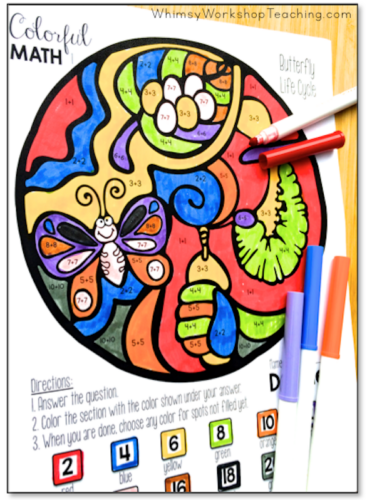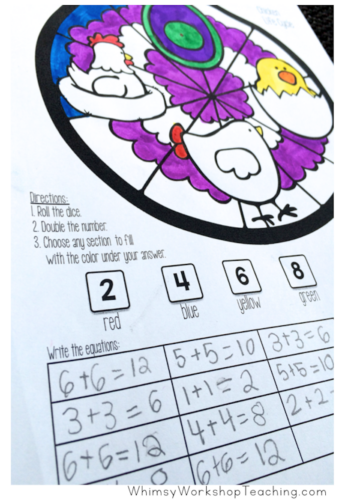 When they are done, they cut out the pictures and mount them on colored paper, cutting out a round frame. They look so pretty! We have made some for other life cycles, as well as all for the other holidays throughout the school year!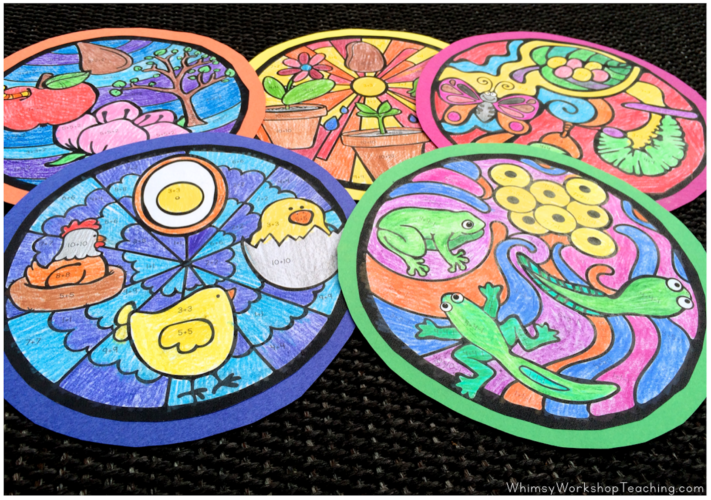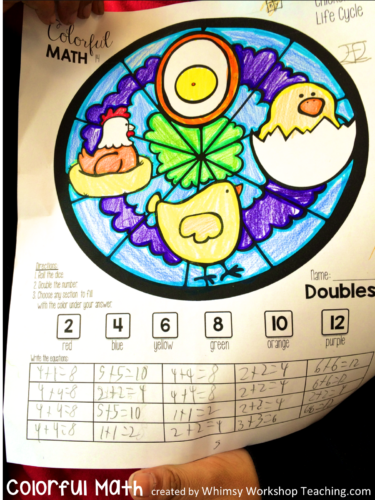 Integrate Writing Prompts
Next come the writing prompts!
We have several differentiated writing prompts to choose from, depending on how much support each student needs. These are great for my writing centers or for early finishers.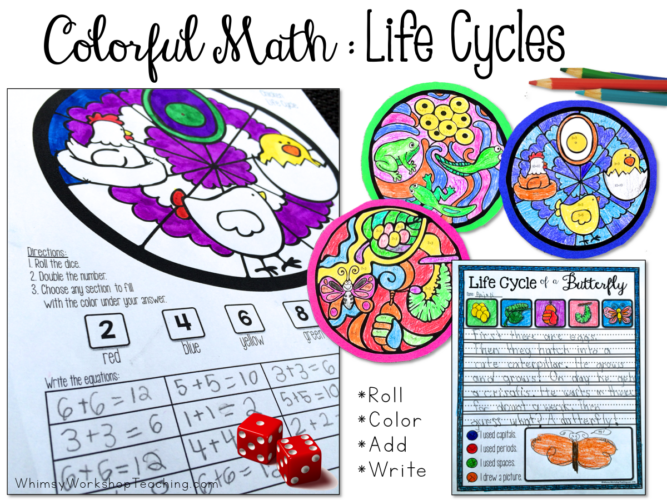 These activities and bulletin displays were so popular that we created a set for each school holiday and season through the school year!
You can make your own, or you can also see our class collection.
Click HERE for a closer look.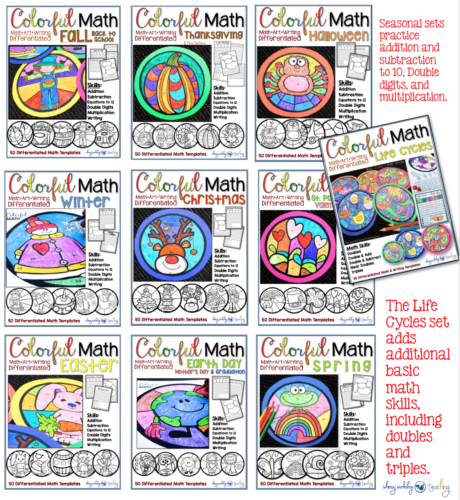 You can try a free sample of the writing and math template for BUTTERFLIES by downloading the preview!
I've also made an editable version of all 50 templates!
It's included in the Full Year Bundle, and you can try a template for free by clicking the button below!
You will need PowerPoint to edit the coloring page.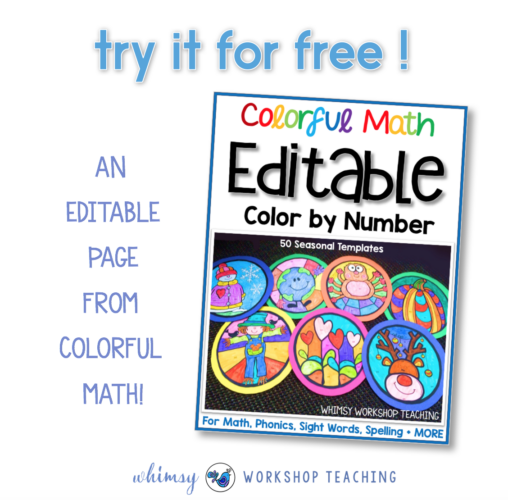 Pin for later!
MAGIC MATH SQUARES GAME
Speaking of math, here's another fun math game that I use for teaching the commutative property in addition and multiplication. It's so simple and easy to differentiate by changing the dice used.
The game is called Magic Squares, and all you need is the template and some dice! Just roll dice to fill in the middle four squares, and then add in all directions. It's perfect for teaching the commutative property for both addition and subtraction.
Click below to download the whole set!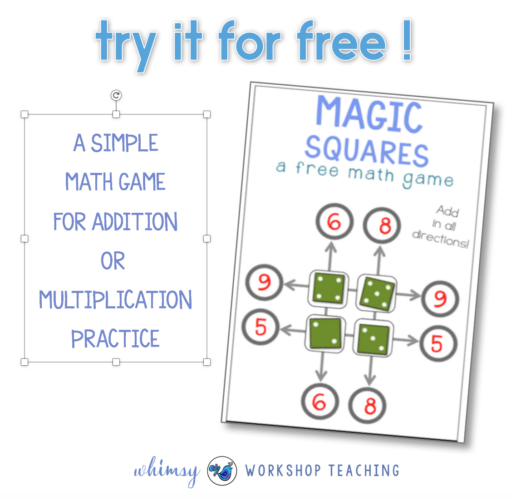 ---
If you're having trouble finding what you need for math, literacy or clip art, you can grab this handy Clickable Catalogue for everything available in my TPT store – a big time saver! Tuck it away for when you need it!