Looking for a quick, hands-on way to review your study of life cycles?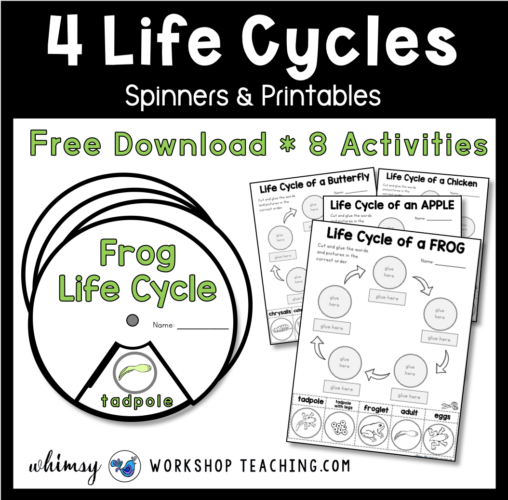 Here's a free pack of life cycle spinners and cut and paste printables – you can choose which one to use with your students, or mix and match for variety!
Each option comes with life cycle details for four different topics:
Frog Life Cycle
Chicken Life Cycle
Apple Life Cycle
Butterfly Life Cycle
4 LIFE CYCLES SPINNERS
For this activity, all of the work is on one page so it's easy to prep.
Students cut out the large circles and attach in the middle with a metal fastener.
To label, students color, cut and glue pictures in the correct spot on the bottom piece of the spinner. Or, you can use the pictures as reference and ask students to draw their own pictures in the correct spot. Once complete, students can review the stages of the life cycle alone or with peers, or take them home for practice so parents can reinforce ideas.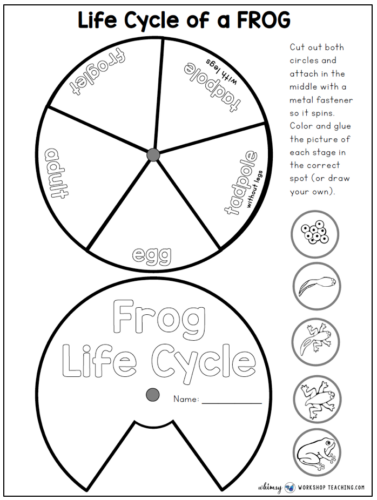 4 LIFE CYCLES PRINTABLES
If you don't have metal fasteners, or prefer to use a printable version, then this one is for you. Once again, everything you need is on one page so it's easy to prep. This version is more advanced because it requires matching the written labels to the correct pictures.
For each of the four life cycles, students have to first color and cut out the words and pictures at the bottom of the page. The labels are mixed up, so students must first match the picture to the correct word. Then they can glue them in place to complete the life cycle diagram.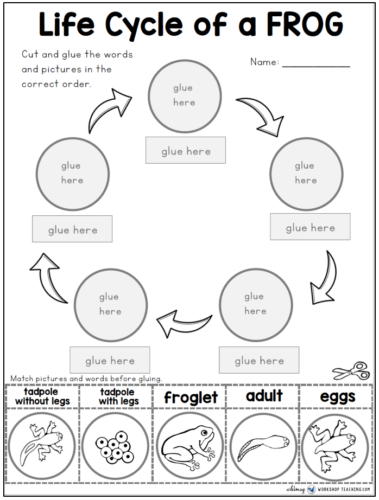 Click the

BLUE BOX BELOW

to download your life cycle activities!
Thanks for taking a look!
Continue exploring with any of the links below: