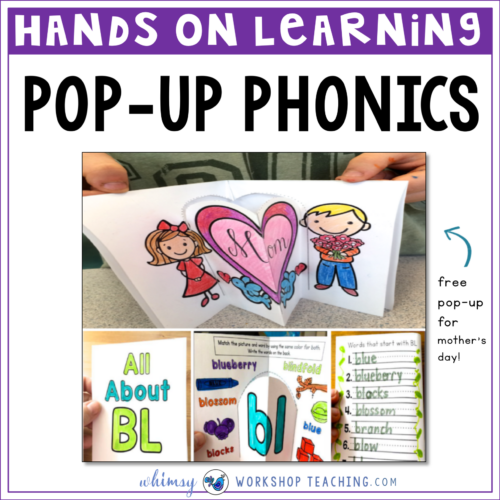 I am always searching for fun new ways to teach core skills: phonics, phonological awareness, spelling patterns, etc. One day, one of my students brought it a pop-up book, and I saw students' eyes light up with interest. How do they work? Are they magic? Can we make some?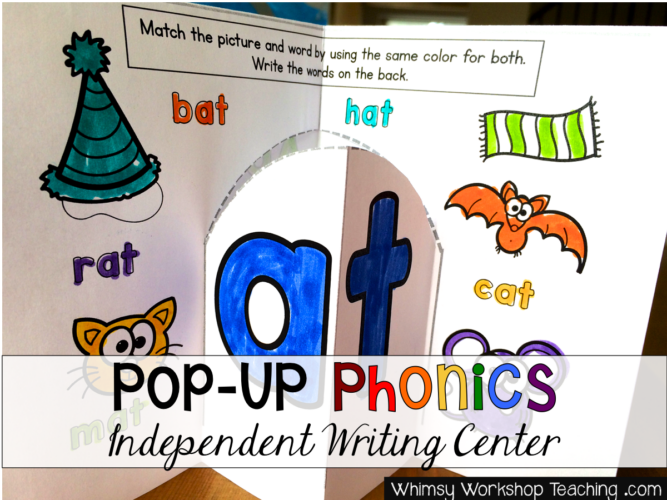 With this in mind, the newest addition to our writing center is a class favorite: Pop Up Phonics booklets!
Each booklet is made with just one page, folded twice, and cut once on the dotted lines.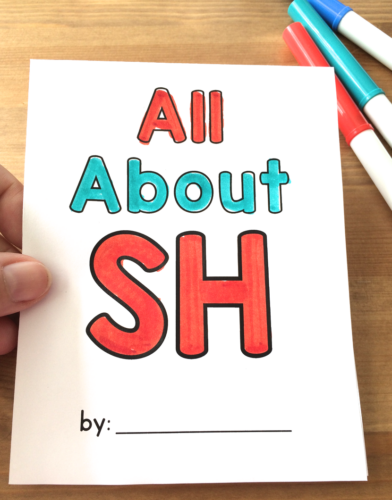 We started with all the seasonal holidays, and worked our way through all of the spelling patterns for the year! Take a look at our photos below: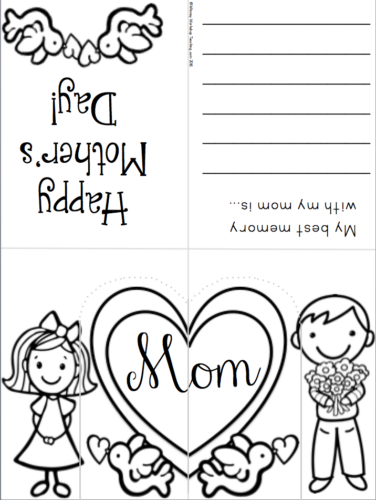 Here's how they work:
1 – Fold in half vertically.
2 – Cut on the dotted line.
3 – Fold in half horizontally
4- That's it! Now to fill in the work for each booklet. This is NOT just fun (although I pretend it is just for fun). There's a LOT of work to do in each booklet.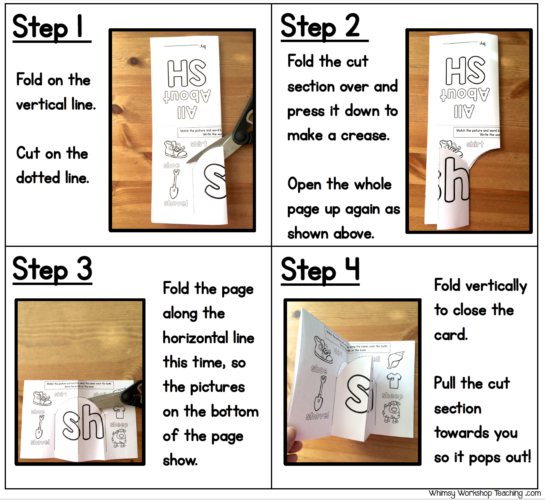 Inside the booklet is where the writing task happens. There are words associated with the spelling pattern focus, and also matching pictures – but they are all mixed up. The one in the picture below just has one pair mixed up, but more have the words all over the place.
TASK #1: Students read the words and match them to the correct picture by coloring them the SAME color. This makes for VERY easy assessment as you walk around the room; you can immediately see who is having trouble with reading (or who didn't listen to the directions!)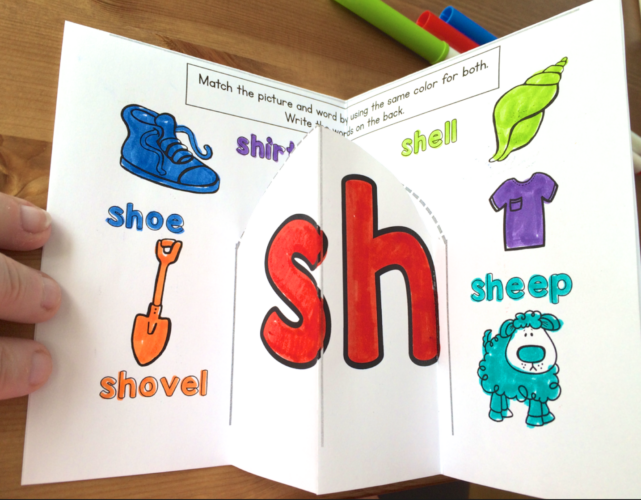 Task #2: More writing on the back. This is review; students write all of the words they practiced on the inside of the booklet. They can peek back inside, or try writing on their own. There are also extra spaces to write more self-generated words that follow the spelling rule.
Differentiate: For more advanced students I require them to use different words than the ones inside, and perhaps a sentence for each word in their journals. Lots of good practice packed into a little package.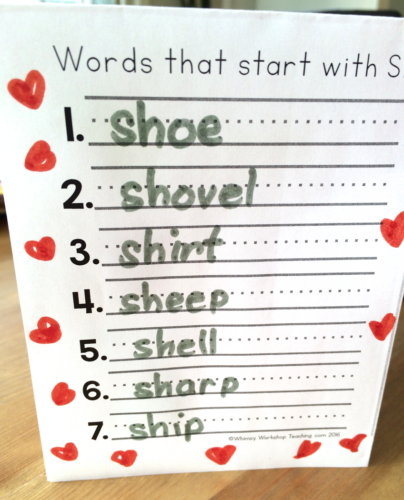 Task #3: Decorate and color. Students always want to do this first, but I like them to anticipate the fun of completion and do all the writing first.
Review: We keep our whole collection of pop-up books in a simple portfolio made of colored paper folded in half and stapled on the sides – great for review and practice later or for early finishers.
I also send the booklets home so parents know what to practice with their children each night.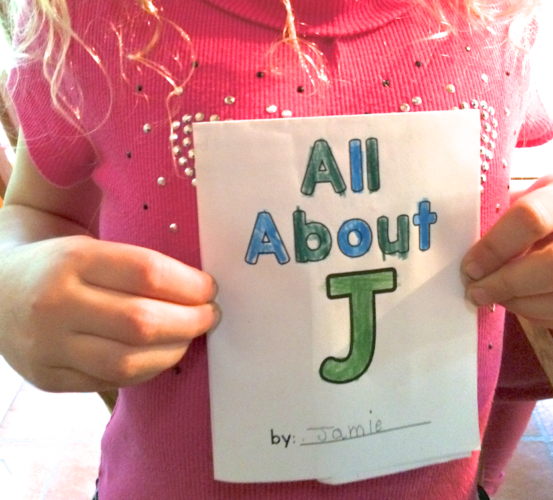 Examples from each of the six sets: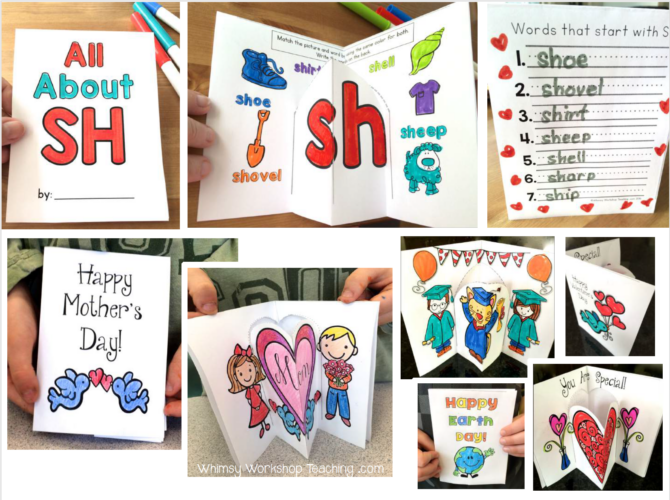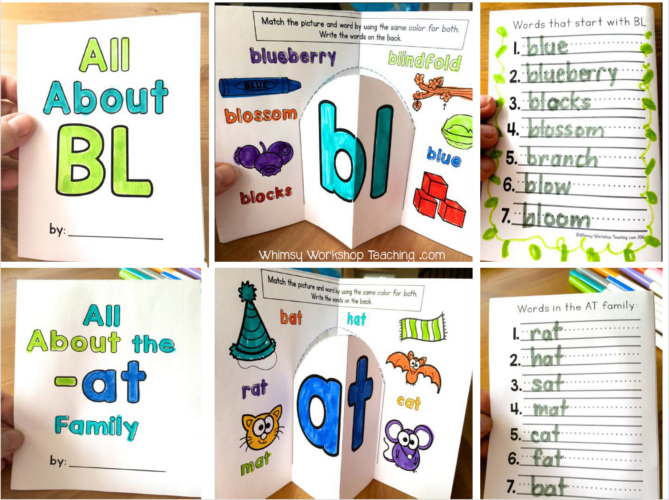 If you like, you can see more details in the bundle HERE.
Would you like to try a FREE pop-up Mother's Day card sample? Click below!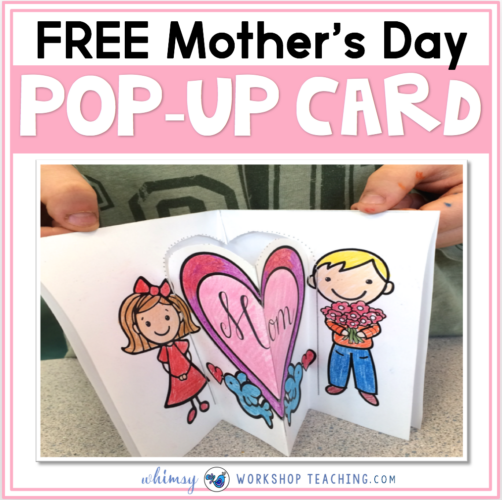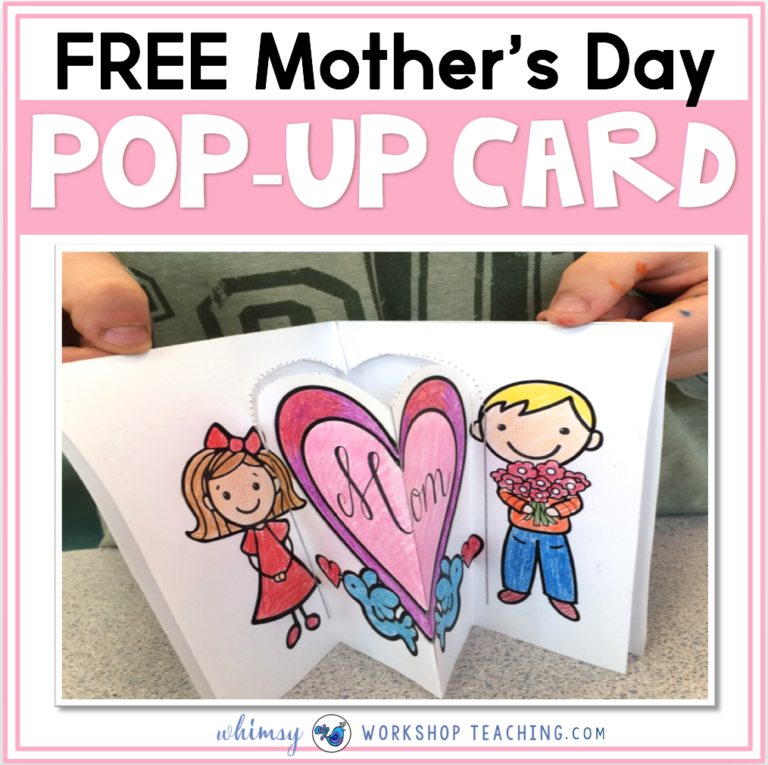 Pin this freebie for later!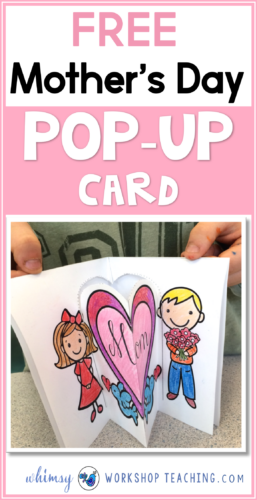 Pin this post for later!
Pin this post for later!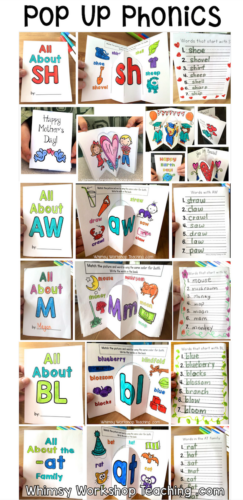 If you're having trouble finding what you need for math, literacy or clip art, you can grab this handy Clickable Catalogue for everything available in my TPT store – a big time saver! Tuck it away for when you need it!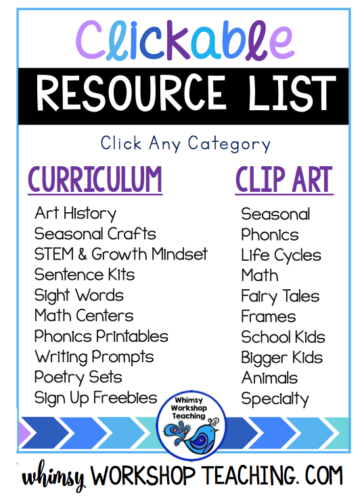 Click here to download the clickable resource list to keep for later.