Christmas has the best art projects, including this cute pop up Santa!
Aren't they fun? Students draw their own eyes and mouth, so each Santa is completely unique and wonderful! The rest of the Santa is made by simply cutting out the templates and gluing the pieces together. He pops out, but can also be made flat, if you prefer!
---
SIMPLE MATERIALS FOR SANTA
All you need is the printable templates, paper, scissors and glue!
pink: face and nose
red: hat
white: hat and beard
blue: background sky
optional: white crayon or chalk for stars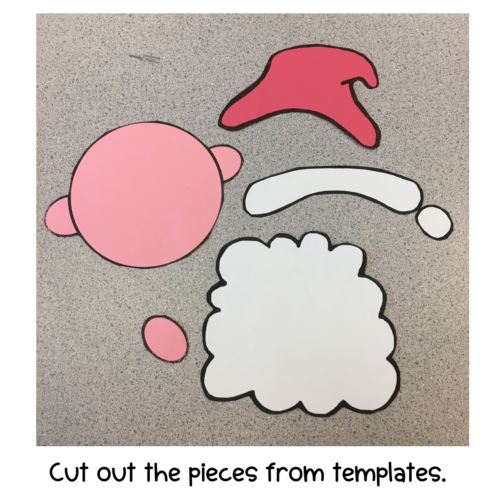 ---
HOW DOES SANTA POP UP?
How does he pop out? It's a simple trick!
His ears are the only part that is glued down to the background, so you can push the ears together on the paper to make his face pop out a bit, before pressing the glued ears in place. We like to count to 60 to make sure the ears are really glued in place.
Another trick – there's a little piece of cardboard glued between the head and nose. This makes the nose stick up a tiny bit, making him even more three dimensional!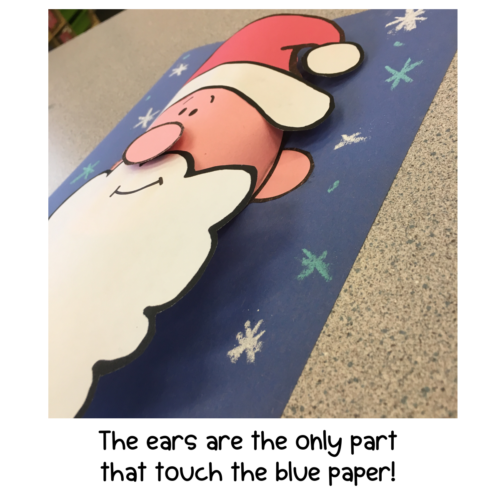 ---
DOWNLOAD STEP BY STEP INSTRUCTIONS
You can download your own printable, step by step tutorial by clicking below!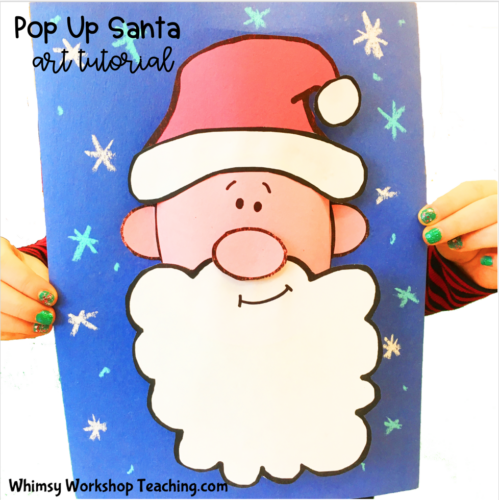 ---
If you are looking for more Christmas or seasonal art ideas, you can click HERE to see a complete list!
There are step by step tutorials for over 70 seasonal crafts, as well as simple Art History lesson for elementary students. You can also explore world cultures with Art Around the World. And of course, the Christmas Around The World Bundle includes a cute tutorial art project for each country explored.
Take a look and see what would work for your students! It's all print and go, no prep, and simple.
All of our art planning is done!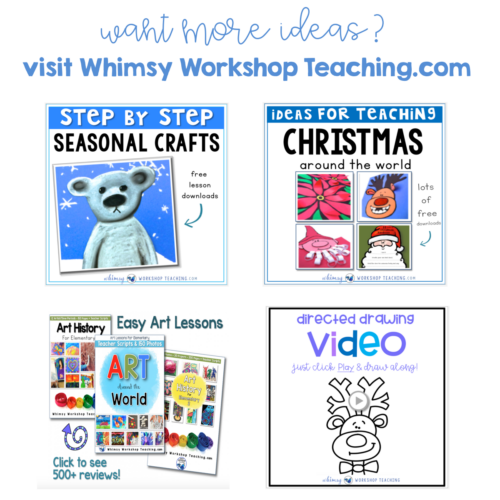 Pin this post for later!