When many people think of education, they think of core subjects and specials. However, teachers know education is more than this. It is about preparing students for life. There are so many life skills students learn in school! So, this means showing students how to collaborate, compromise, and communicate. On top of this, teachers incorporate fun crafts that allow students to express themselves. For instance, including Mother's Day activities in the classroom allows students to show their moms' special appreciation! Thankfully, the Mother's Day Clip Art and Mother's Day Math Puzzles will help ensure activities are ready to go!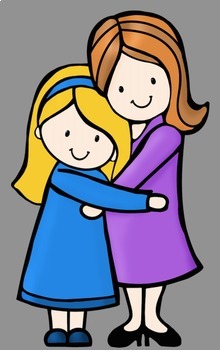 When is Mother's Day?
Teachers are always thinking ahead! This is imperative when planning units and lessons. So, mark down Sunday, May 14th, as Mother's Day. You will want to send home Mother's Day activities before this date.
Teachers know the power of appearance on an assignment or in the classroom. So, when something looks nice or decorative, students are naturally drawn to it. This is precisely why clip art is so helpful when planning Mother's Day activities in the classroom!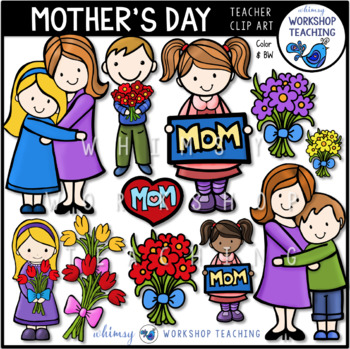 This set features whimsical illustrations for celebrating Mother's Day! Teachers can use them for making cards, designing printables, and other special activities. Students will love having these festive elements on their projects or around the classroom.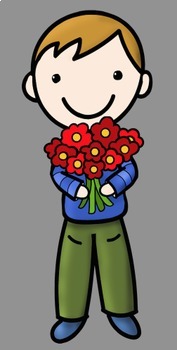 Honestly, moms love any type of craft! It does not need to be elaborate or fancy. It just needs made with love. Luckily, this resource has so much love and hard work behind it!
Specifically, there are 4 seasonal self-checking math puzzles. Each has 6 differentiated versions to ensure every child can make something for their mom. Students will practice core addition, subtraction, mixed equations, doubles, and mixed double digits without regrouping.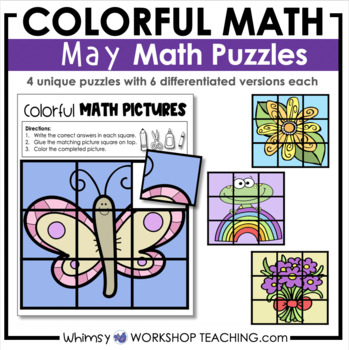 When students begin the puzzle, they will have nine square pieces. Then, they will solve each problem and glue the pieces on the matching answers. So, the math puzzles self-check!
As students solve the puzzles, they will see their pictures come to life. This includes Mother's Day flowers, butterflies, and rainbows. Honestly, Mom will love to see the combination of love and academics.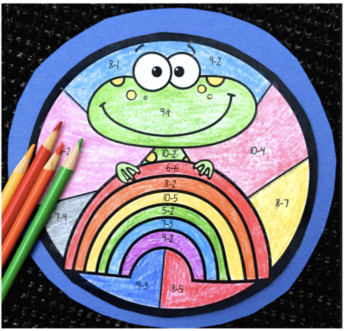 Additional Resources
The Mother's Day Math Puzzles include more resources for Mother's Day activities in the classroom. In addition to the math puzzles, there are Color by Number pages and seasonal journal writing pages. So, students will work on essential math and writing skills.
Discrete Differentiation
Differentiation is discrete with all of the Mother's Day Math Puzzles! While the activities look the same, they are differentiated to meet the needs of each student. Honestly, this is an excellent aspect while ensuring every child creates Mother's Day activities they are proud of.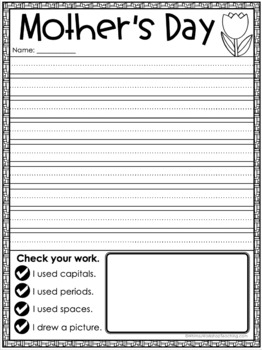 Not enough words explain how much mothers do daily for their children. Sadly, many of the daily tasks go unnoticed. So, they deserve a special day honoring all they do. Thankfully, students will love working on Mother's Day activities in the classroom to show special gratitude.
If you do not want to miss any of the upcoming lessons, join my email list to be notified of all the interactive lessons coming up! By joining the email list, you will also receive a Mother's Day Brochure and Flower Ring Craft FREEBIE! These fantastic products are for blog exclusive subscribers!