SOUND WALL PHONICS
If you are looking for Sound Wall Resources, you can see them all on their own category page by clicking HERE.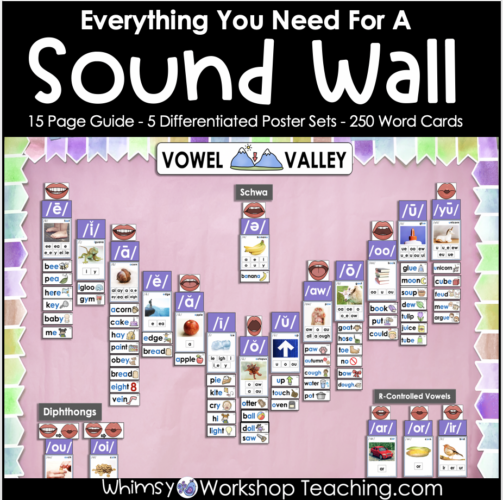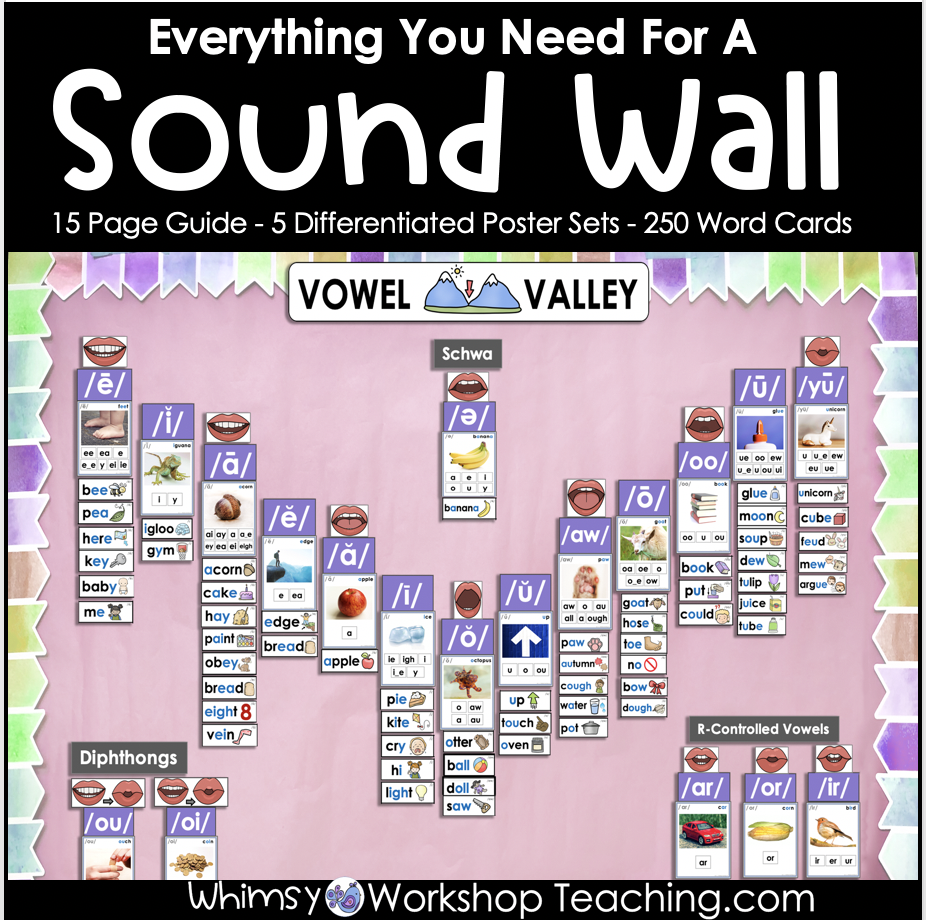 PHONICS INTERVENTION BINDER + DAILY LESSONS
This yearlong bundle has both an intervention binder, and hundreds of paperless lessons from alphabet to phonemes to comprehension. All the work is done for you! Just choose a page and complete all the practice pages with your students!
There are 8 units with 50-100+ projectable lessons each.
The topics are:
Alphabet
Letter Sounds
Phonemes
Phonics
Guided Spelling
Sight Words
Sentences
Comprehension
Intervention Binder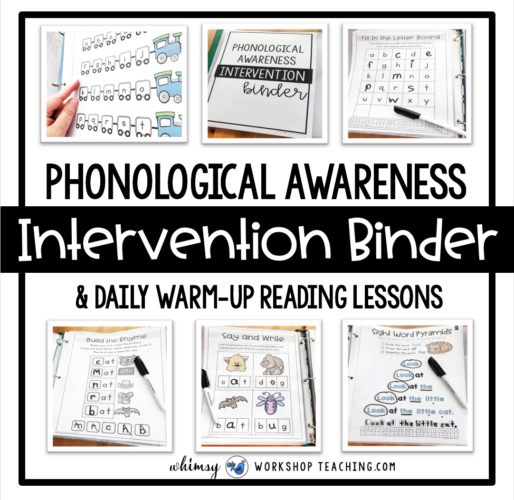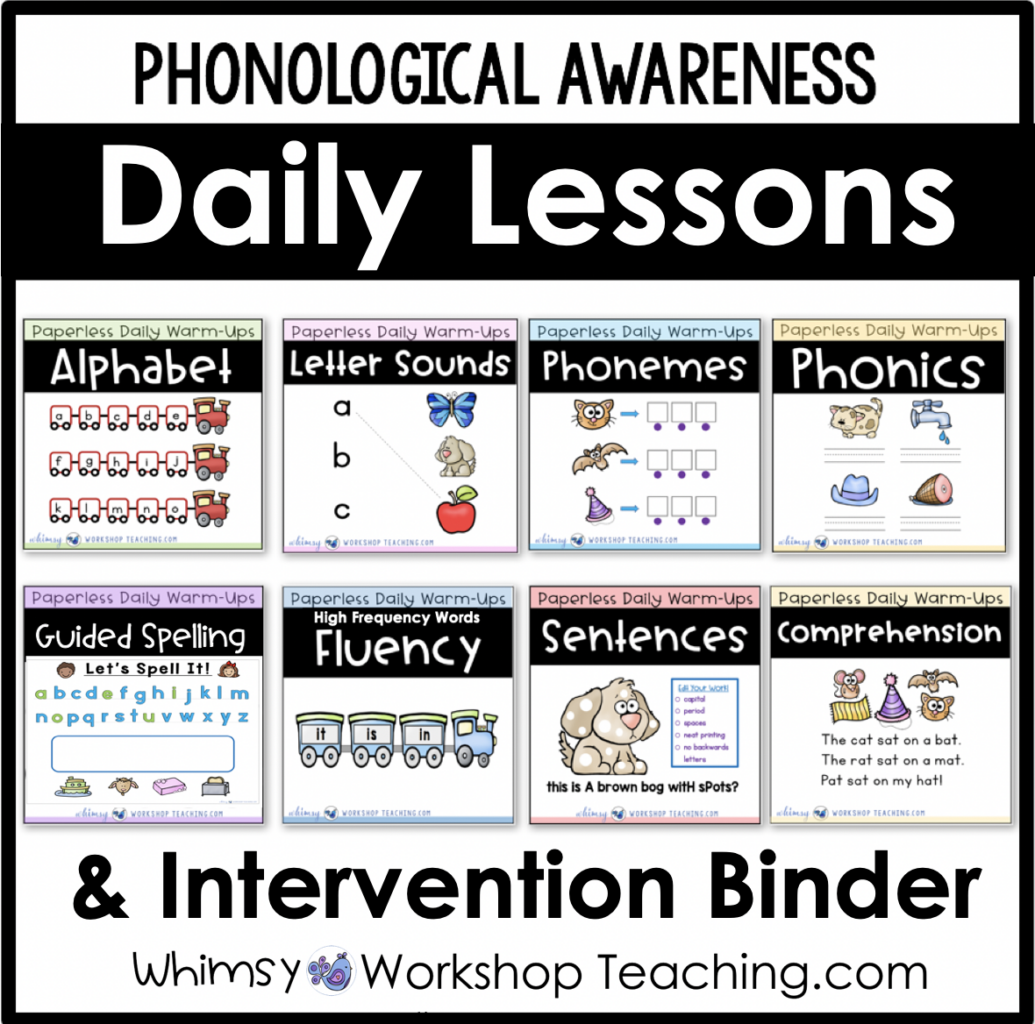 Looking for a fun way to practice 70 different spelling patterns and phonics rules? Just toss these games into your literacy center bins and students practice while they play!
This huge pack includes sets of games for Short Vowels, Long Vowels, Blends, Digraphs, Diphthongs, R-Controlled Vowels and Sight Words.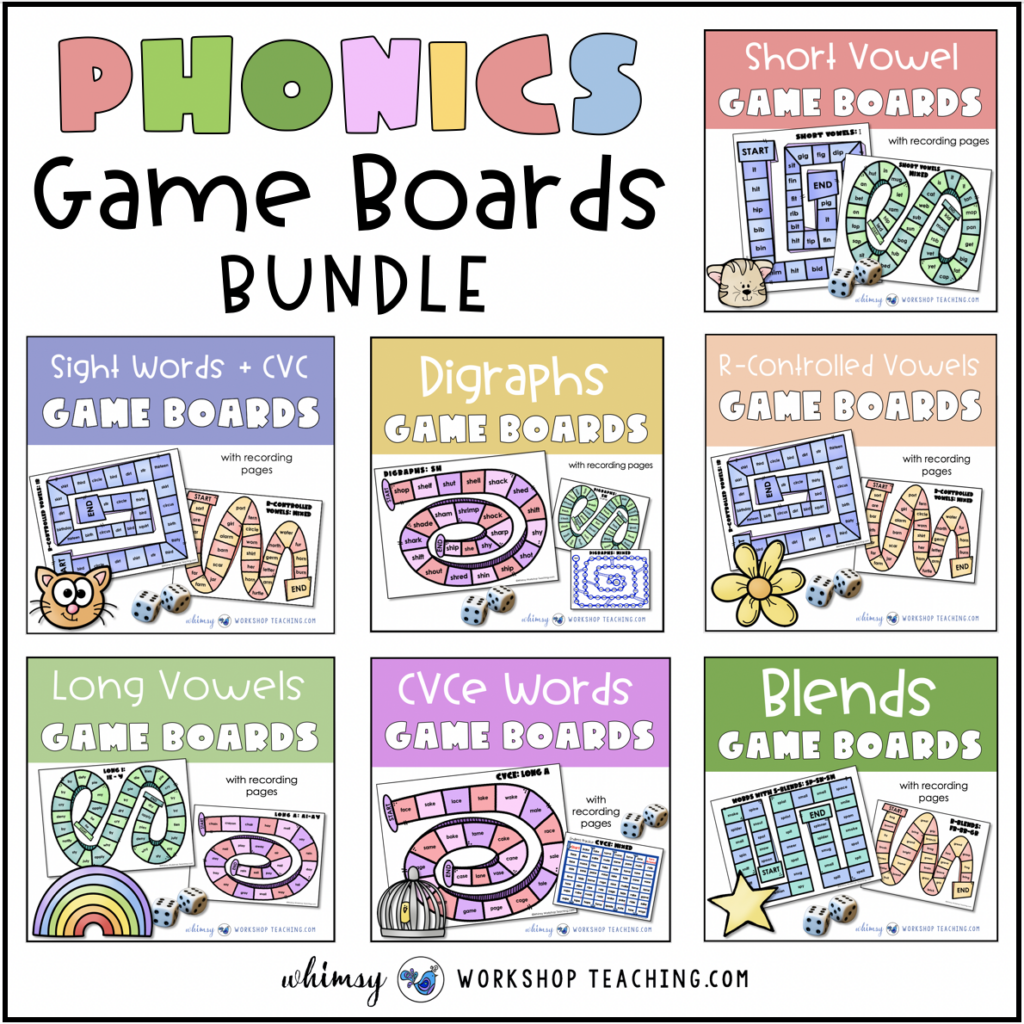 PHONICS BUNDLES COLLECTION
There are 48 printable phonics centers divided into 8 different bundles. Each resource is available alone, however bundled together you'll save a bunch in comparison! The bundles are listed below, with pictures of each resource included.
Click on any of the pictures or titles below to see a more detailed preview.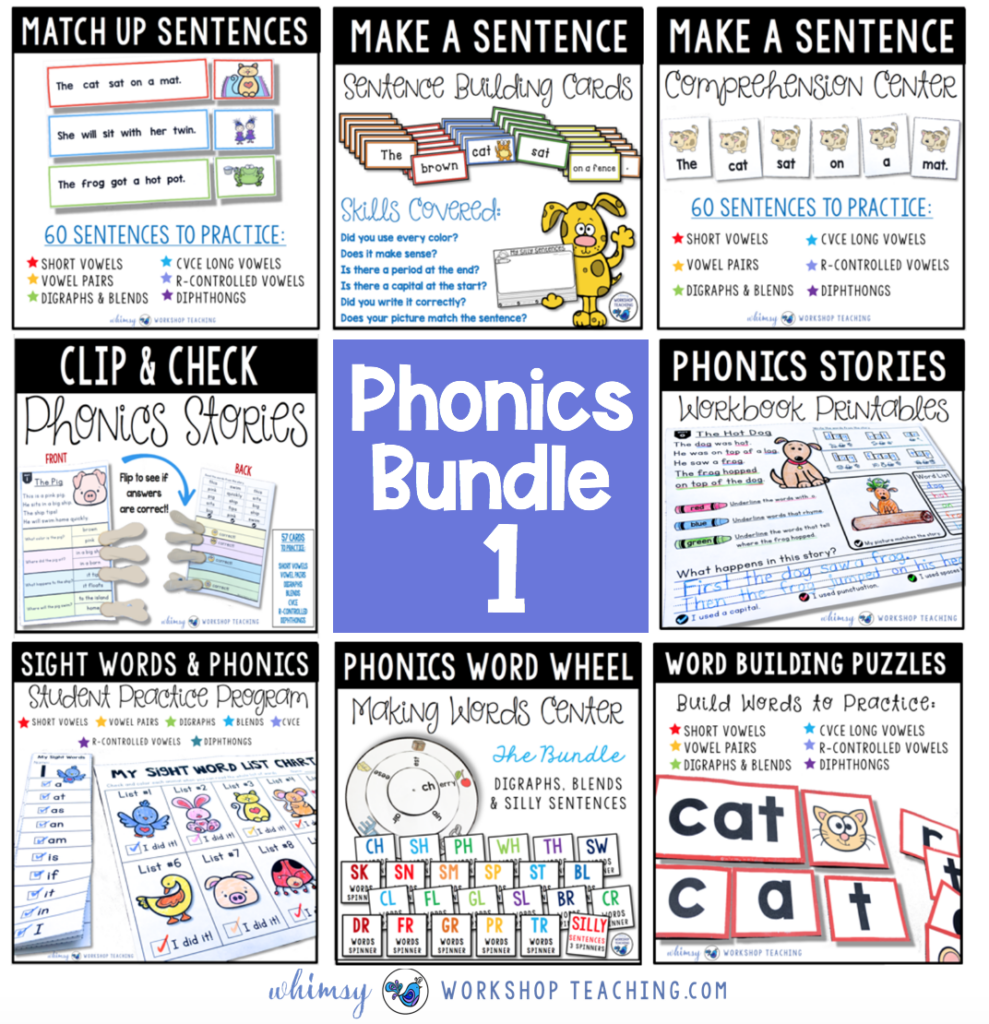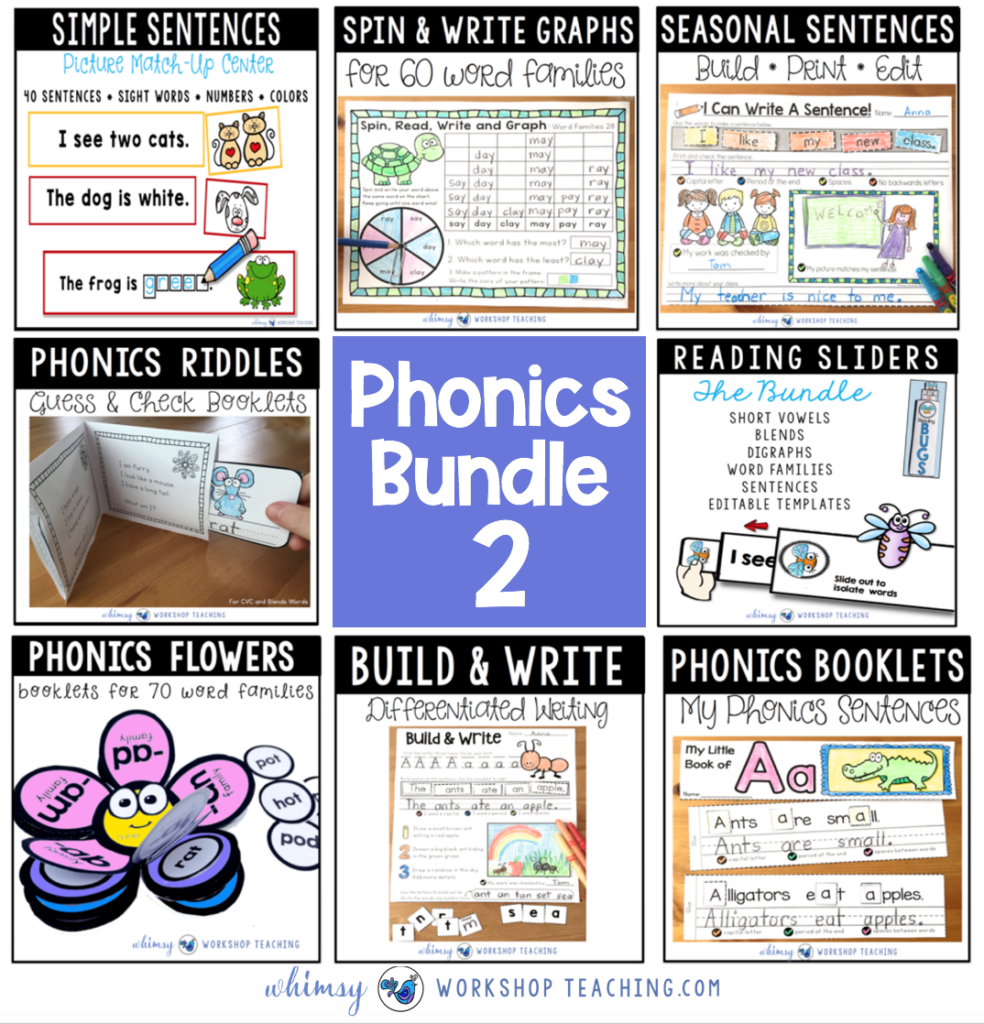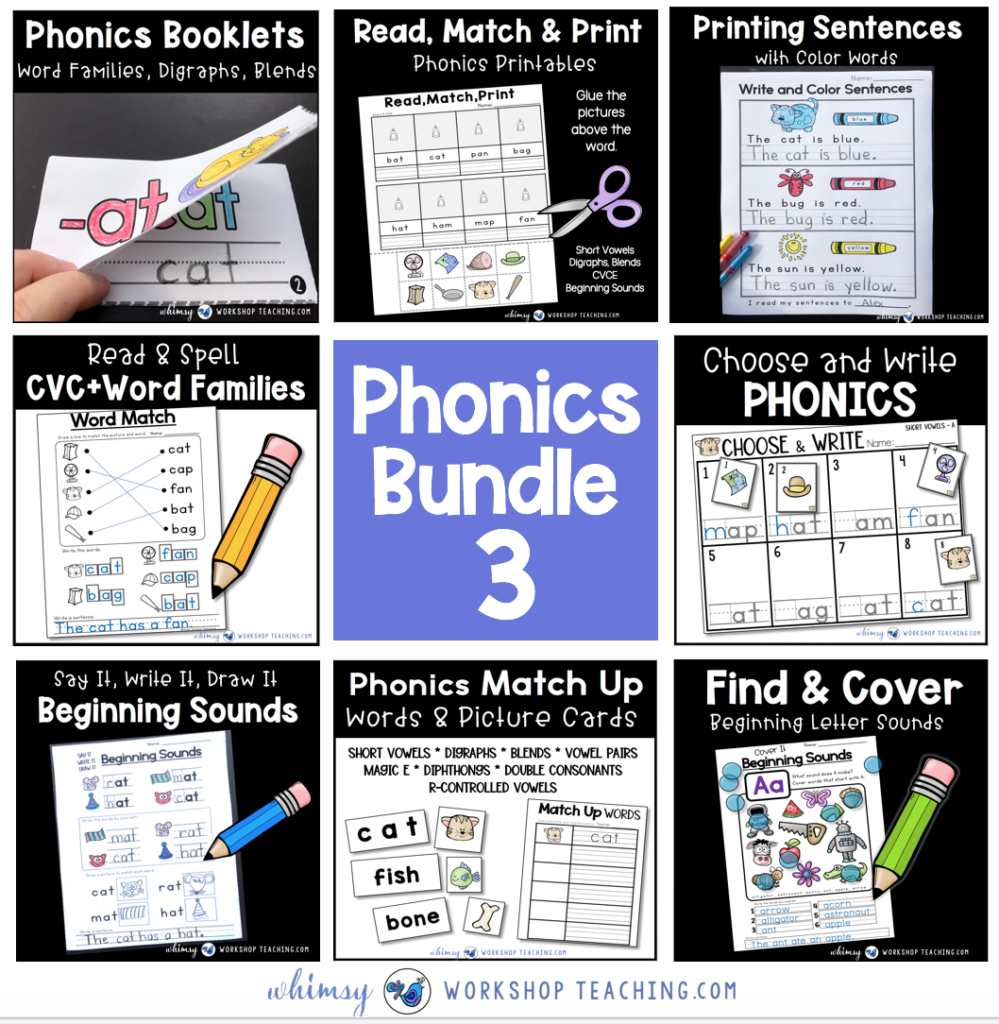 Click HERE to see the bundle, and links to each individual resource!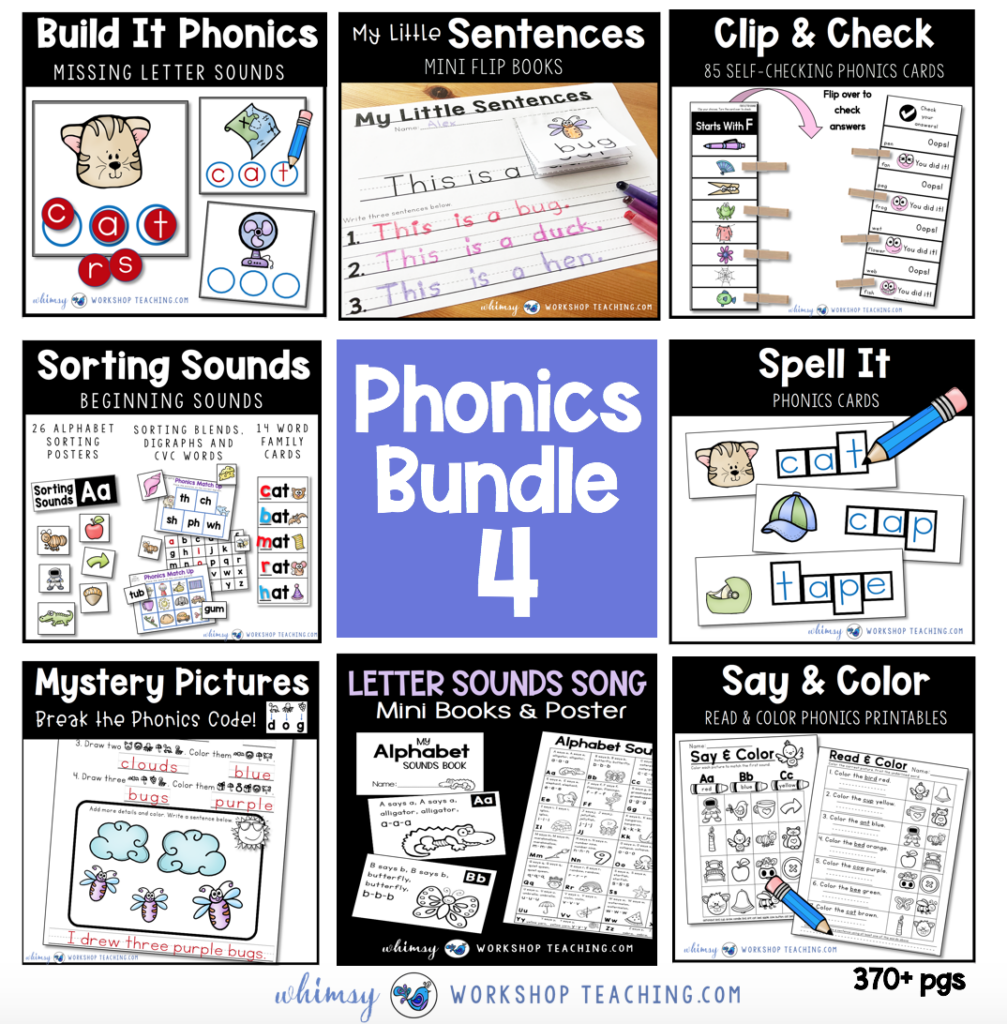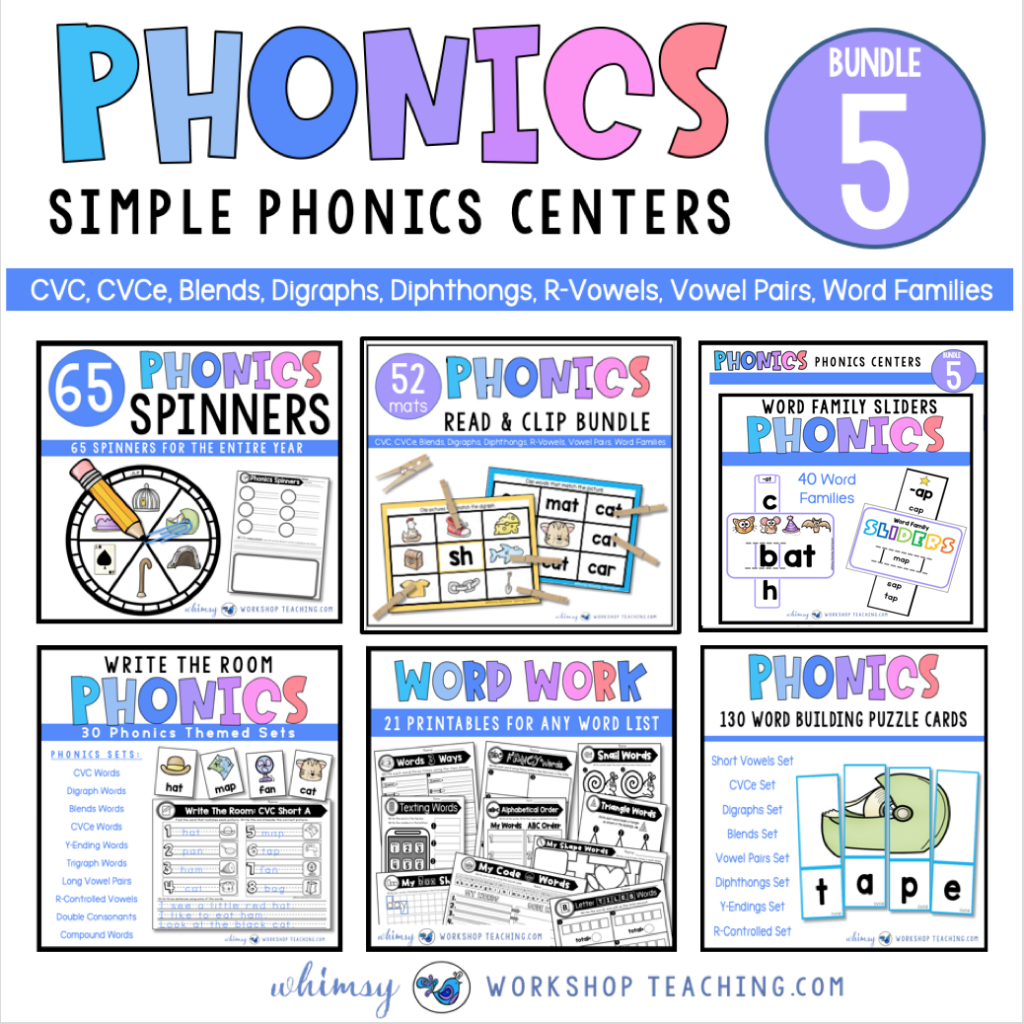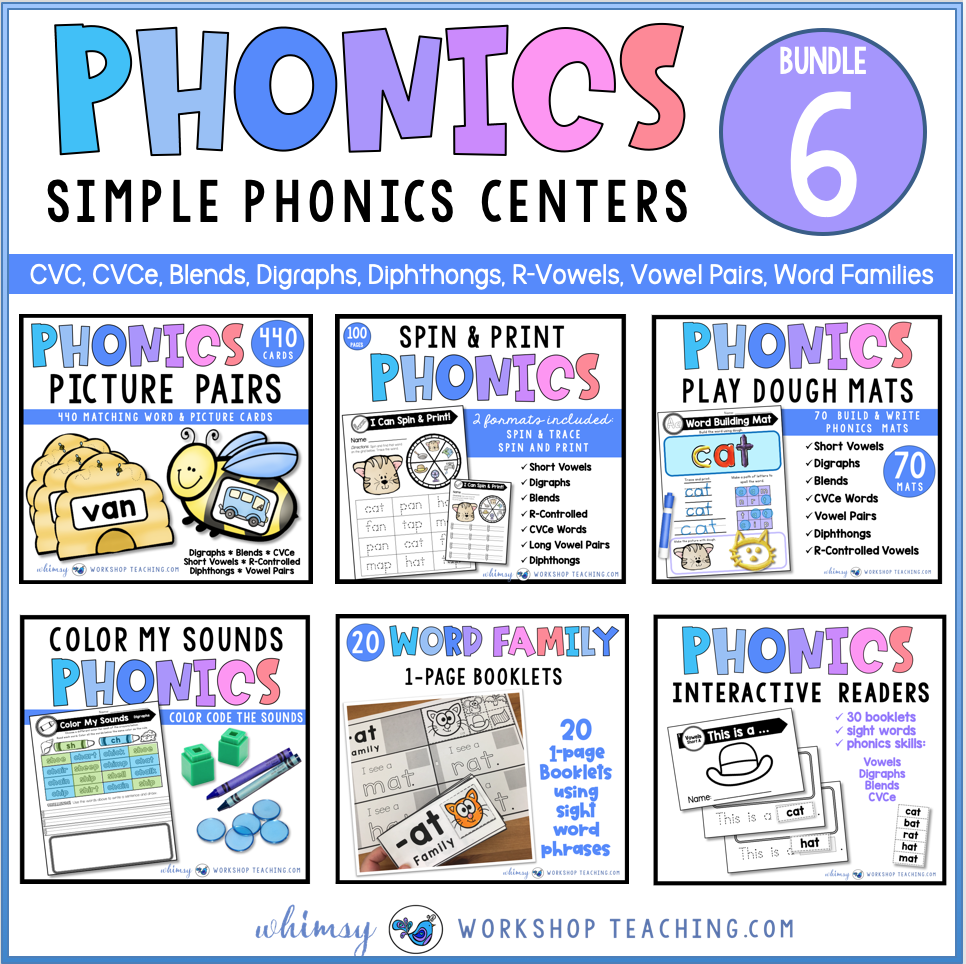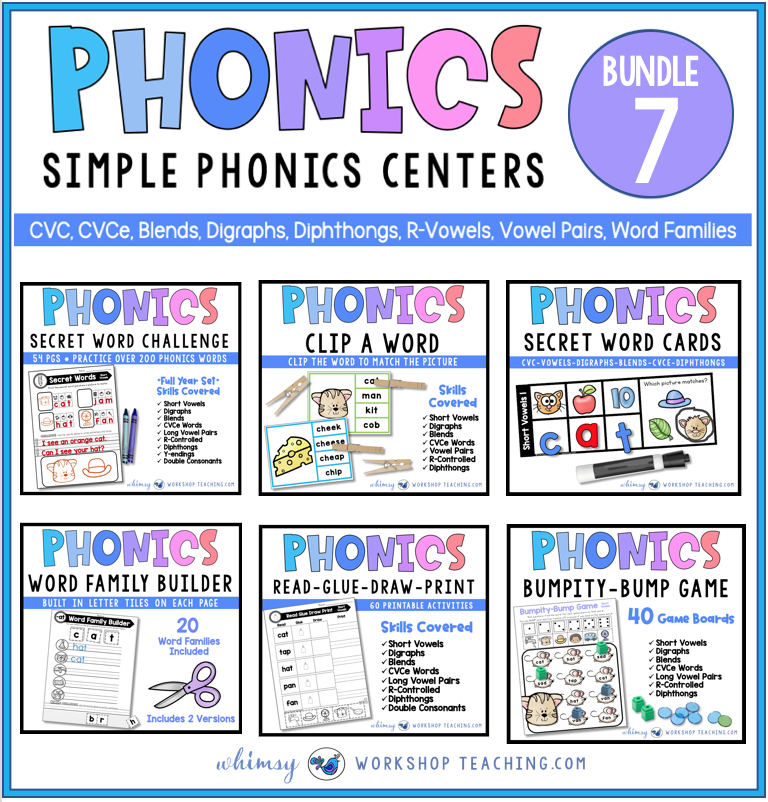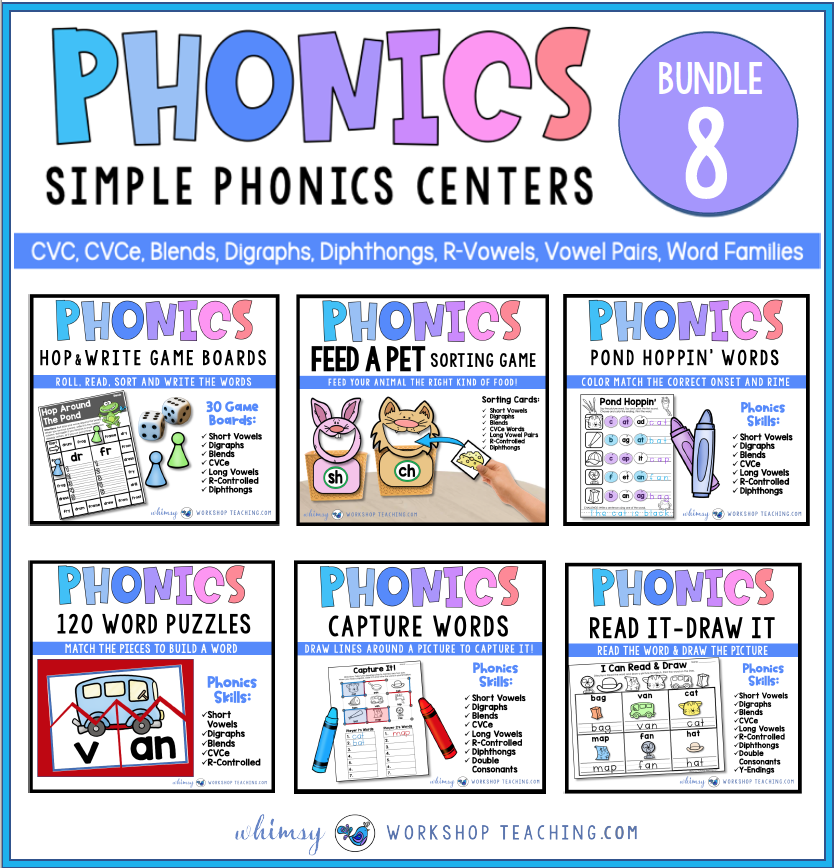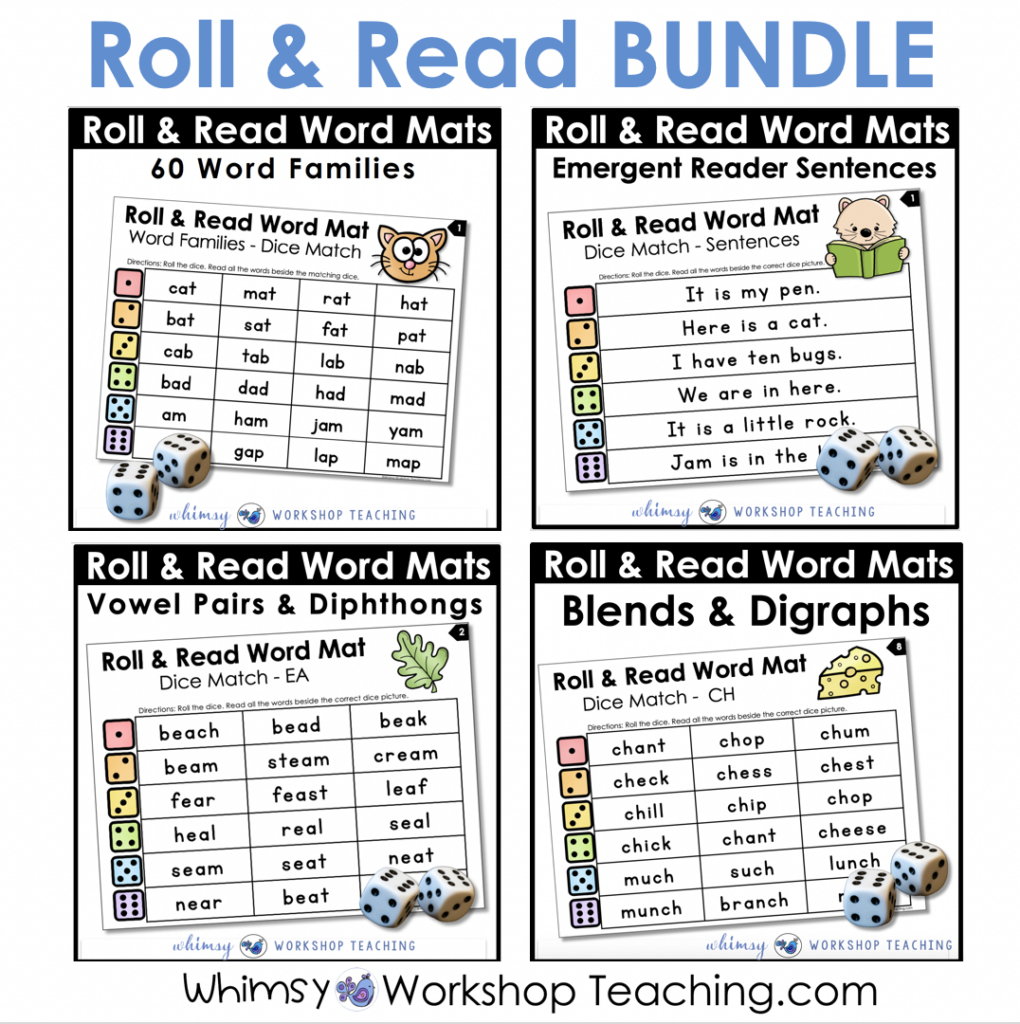 PHONICS WORD SEARCHES BUNDLE
Students love word searches, so why not use them to reinforce phonics? These simple formats cover a lot of different skills: Short Vowels, Long Vowels, Blends, Digraphs, Diphthongs, R-Controlled Vowels and Sight Words.
Click HERE to see more details.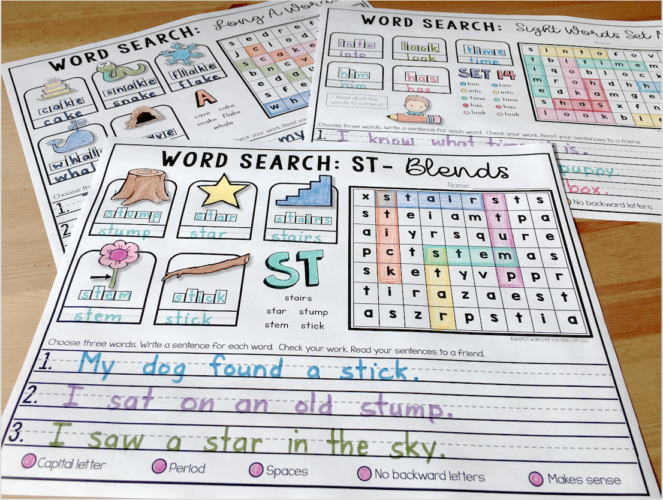 DIRECTED DRAWING PHONICS
How Does Directed Drawing for Phonics Work?
Decode the phonics words on each task card and write it on the drawing template. Check the back of the card to find the correct spelling. If correct, students add ONE detail to their picture!
Choose from mystery phonics word cards, or mystery sentence cards. There is also a version featuring math questions for the whole year that you can see by clicking the BUNDLE)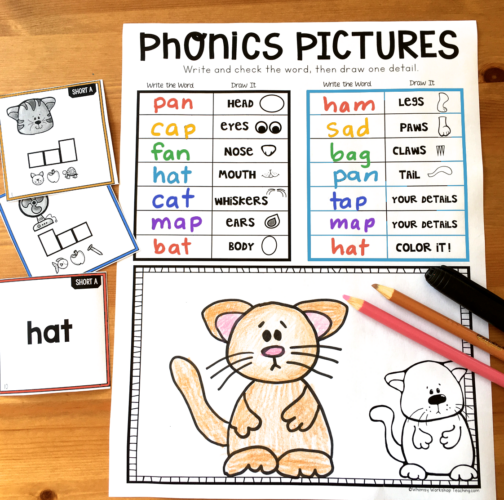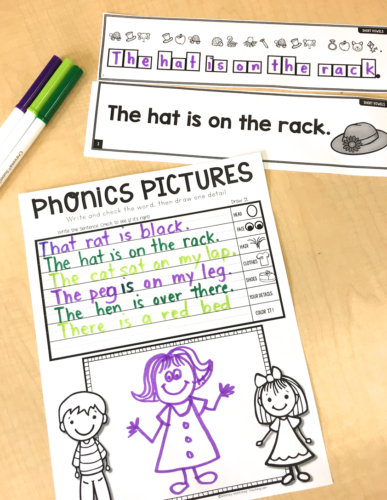 ---
SECRET SENTENCES BUNDLE
What Are Secret Sentences?
Using this simple format, students use their knowledge of first letter sounds to solve the puzzle and read the sentence. They practice printing below, and then self-check and peer edit! These are for emergent readers and writers. See the clickable list below the picture for all the different versions!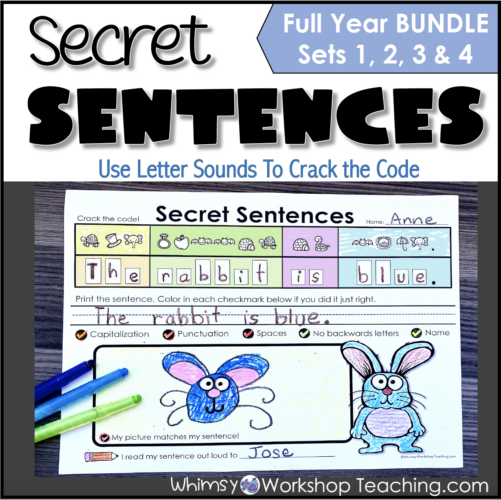 Set #1 Sight Words/Color Words/Number Words
Set #4 Words With Alliterative Alphabet
(NOTE: This set of 100 practice cards are FREE with the Full Year Bundle of sets 1-4)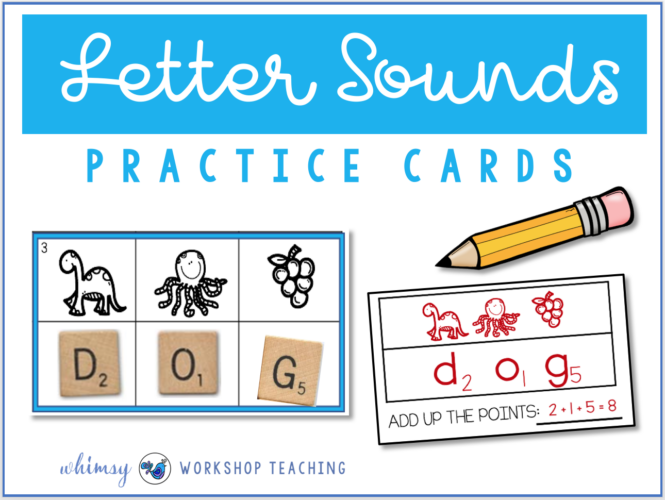 ---
SECRET SENTENCES BUNDLE
Click here to see over 2700+ positive reviews for this best seller!
There are 6 sets together in the bundle, covering phonics rules & spelling patterns for the entire year. You can click HERE to see all the details together on one page, with more details about each kit.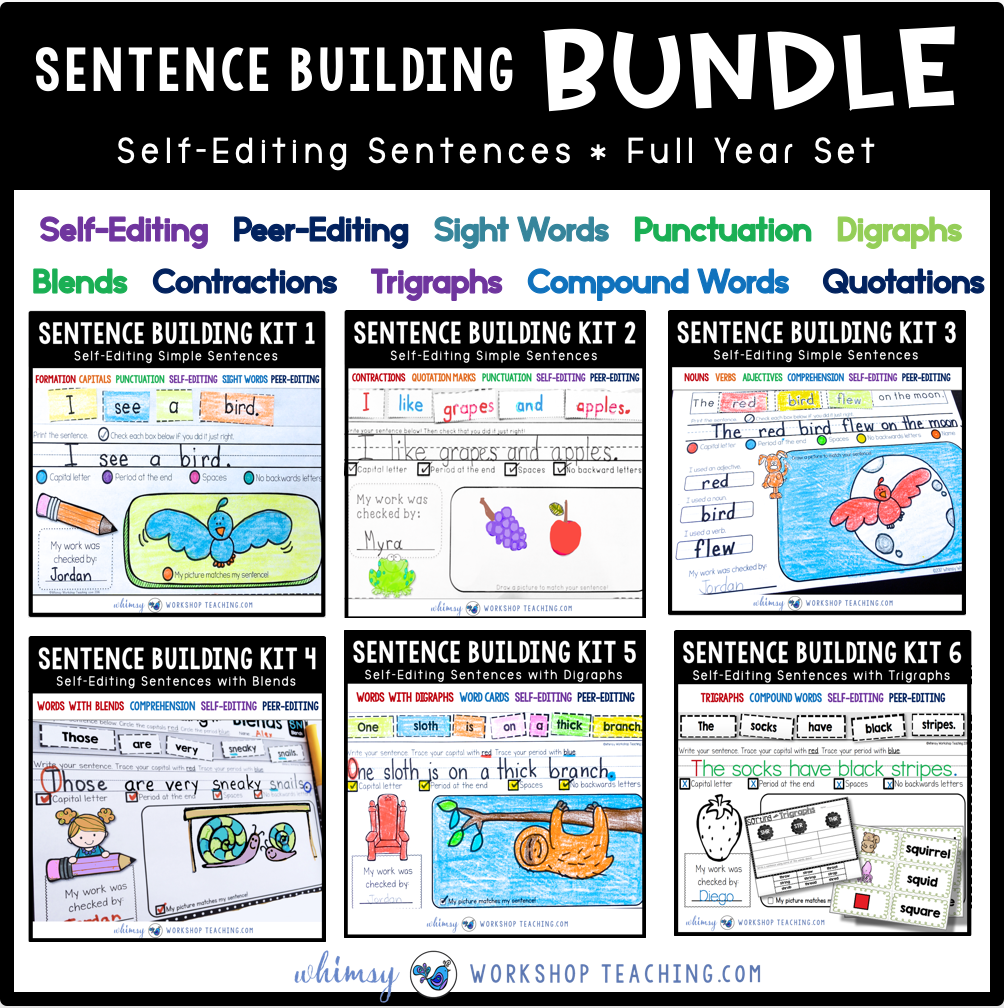 ---
DIRECTED DRAW & WRITE BUNDLE
These directed drawing and writing pages have the writing templates built right in to each page!
Each of the 53+ directed drawing topics has several differentiated templates so you can differentiate discreetly while drawing the same topic with all of your students.
Lots of seasonal topics to choose from for the entire year, and perfect for your literacy centers all year long with the full year bundle.
Click HERE to see the preview video!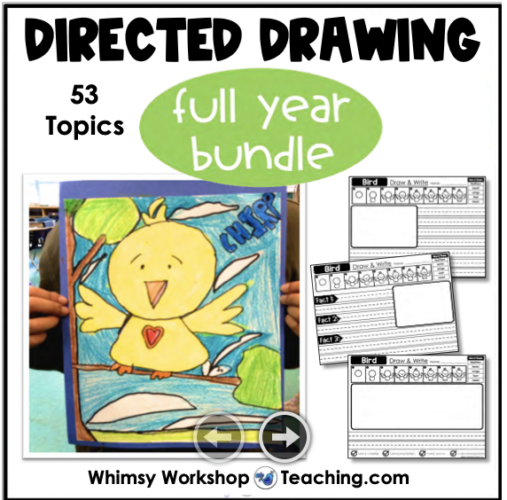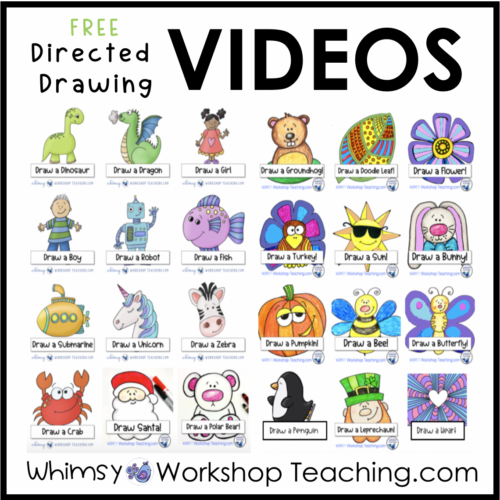 PHONICS POSTERS BUNDLE
These posters have a simple format so as not to be cluttered, with words under each picture. They can also be used as cut-apart phonics sorting centers!
Click HERE to see more pictures.