Scroll down to browse the resources in this category,
and choose from the Drop Down Menu above
to see more category choices.
You can also click any of the categories below.
---
Click on any image to see more details and a downloadable preview.
---
This differentiated non-fiction writing bundle is PACKED with resources designed to make all of your students feel successful, regardless of ability. It includes 30 different animals, and each one has information and activities provided in two levels of difficulty.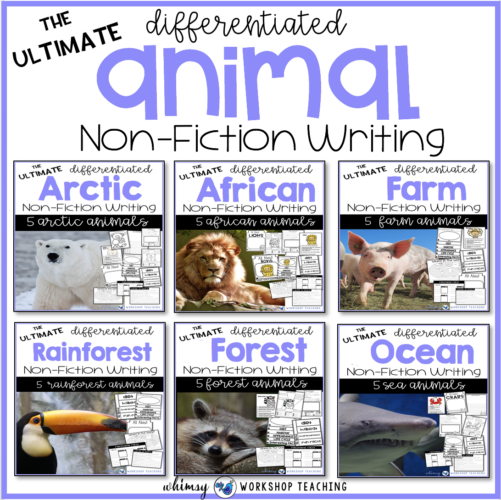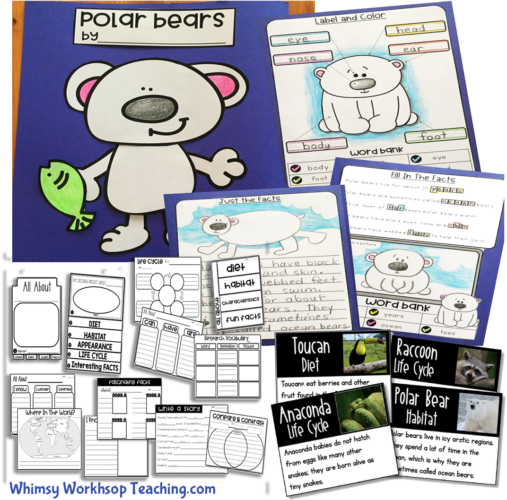 ---


A big collection of color coded animal information posters, information cards, and writing templates provide enough for a complete and differentiated research project!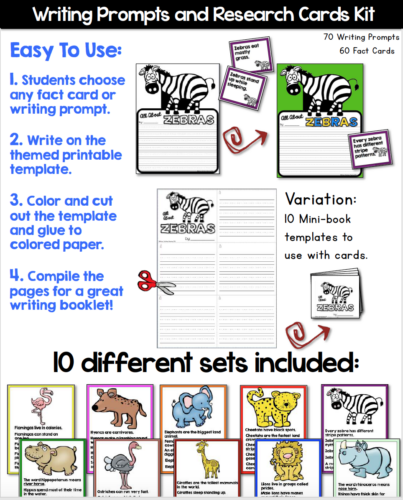 ---

Choose from 10 different animal research flap books, with the animal fact posters included! Each flap book includes up to 30 differentiated templates to fill the flaps…just choose the ones that are right for your students! Click HERE to see more details.
---
SEL Writing Journals
The Kindness Classroom is a yearlong Social Emotional Learning Curriculum to help teachers explicitly teach essential social skills. An essential part of this program is a writing journal.
This program also has many other writing prompts to explore the SEL curriculum.  It also includes 40+ comprehensive VISUAL lesson plans and hundreds of activities to thoughtfully explore the concepts listed below. You will receive TEACHER SCRIPTS for each of the group lessons to help you get started and save teacher time.
Click HERE to see it, and download the FREE Emotions Cards in the preview for this product.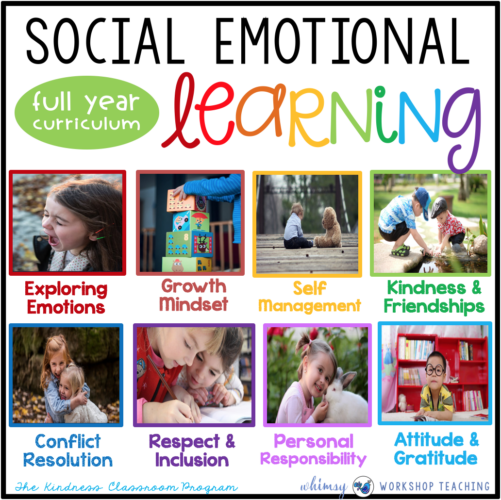 ---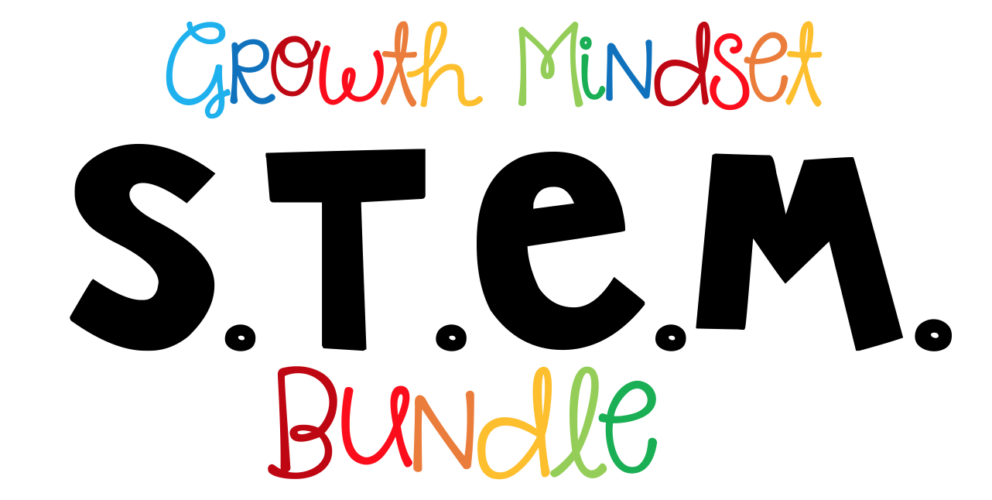 Writing about STEM: brainstorm, reflect, and rebuild!
This is super popular bundle that integrates hands-on STEM challenges with GROWTH MINDSET concepts! Each fairy tale uses a funny partner play script to explore characters that have either growth mindsets or very fixed mindsets! There are printable response pages to further solidify the concepts.
Each story script ends with a STEM challenge. Students are prompted to help the characters solve their problem by building with the materials you provide for them. There is a workbook to record ideas, brainstorming, steps and improvements made, and reflection on the collaboration process.
There are 8 complete sets included (250+ pages)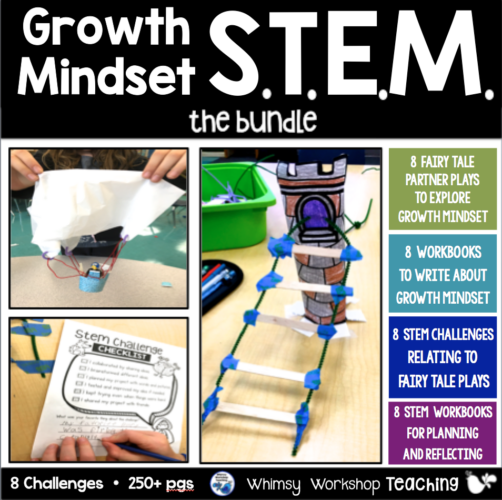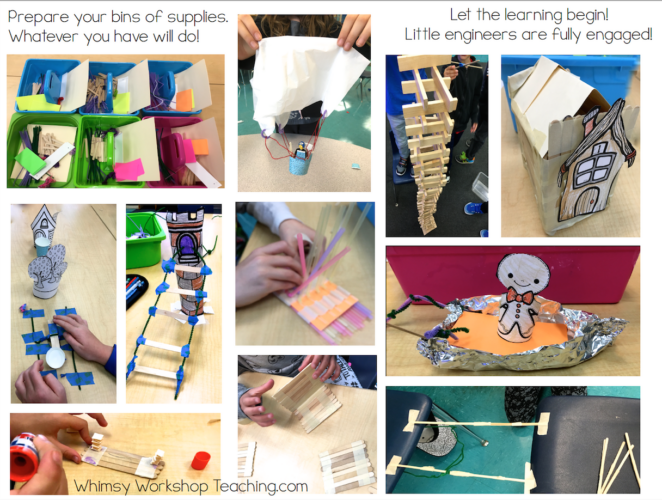 ---



Students love to writ about these step-by-step drawing directions. Once the drawings are done, there are differentiated prompts to write about their creations! Perfect for writing centers or sub tubs.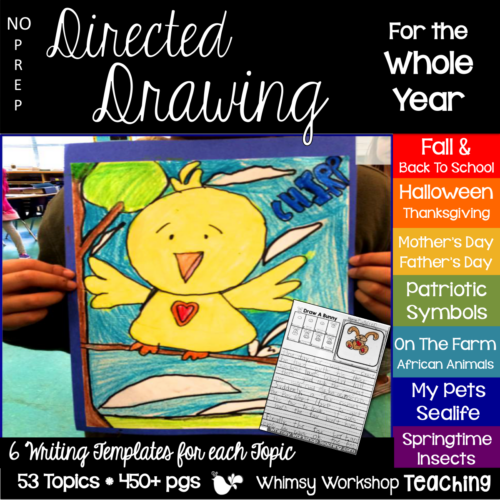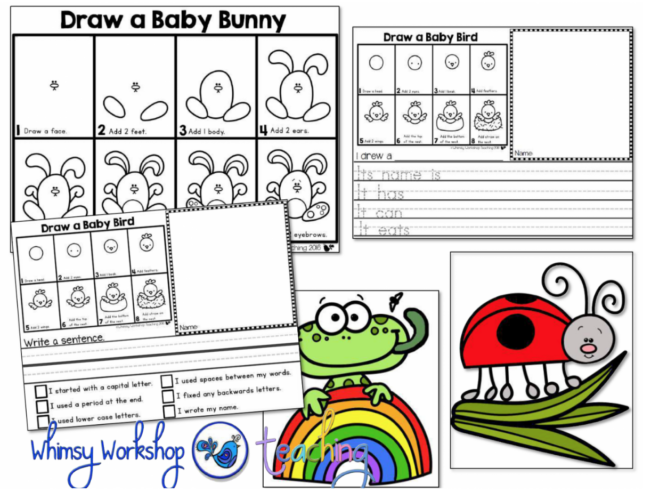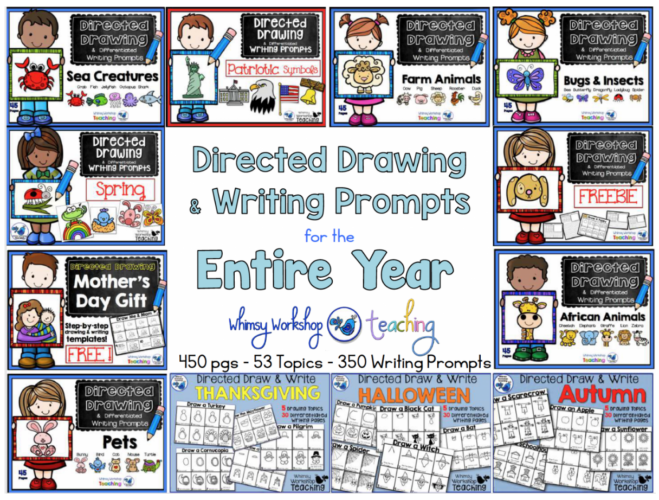 ---

Can you use writing prompts in math? YES you can!
Differentiated math and writing tasks are paired with drawing seasonal pictures!
Math Skills: Numeral Recognition, Doubles, Doubles +1, Doubles -1, Doubles +2, Doubles -2, Triples
Writing Skills: Story Writing, Descriptive Writing, Opinion Writing, Directive Writing, Parts of Speech, Self-Editing, Sentence Structure, and much more!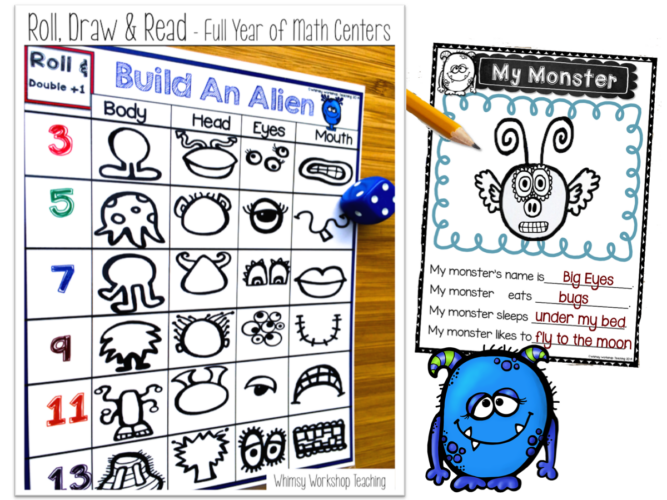 ---

The end of the year is a perfect vehicle for self-reflective writing that is personal and engaging for each student. This unit allows you to pick and choose pages that are perfect for your students as they reflect back on the special memories you've shared through the year together!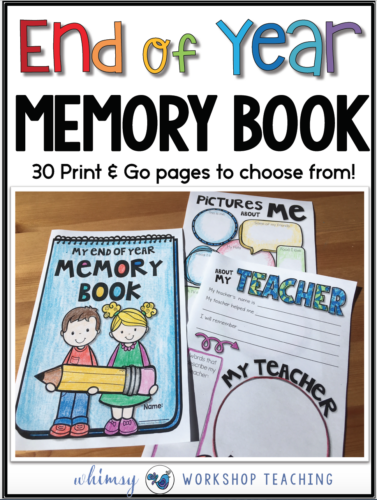 ---
This Memory Book is bundled with Growth Mindset Certificates for more savings!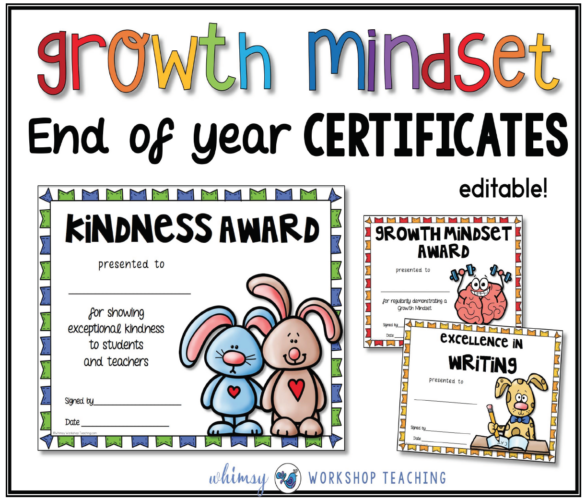 ---
BUILD IT & WRITE IT: One Page Art
Here's a fun way to motivate kiddos to write! First they color, cut out and assemble one of the funny animals. Then choose one of the differentiated writing templates to write about the animal! Lots of choices so all students are supported and challenged just right! Click HERE to see the whole pack!