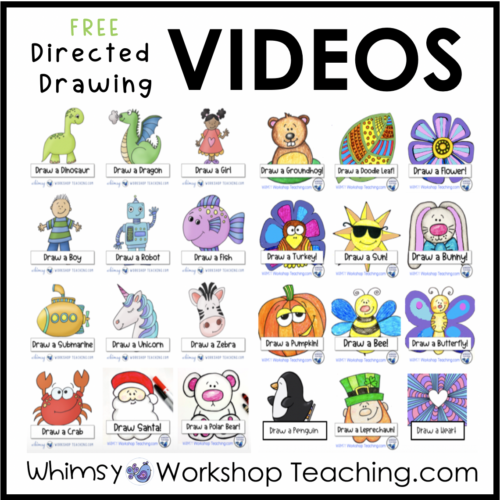 Check out the free directed drawing calendars at the end of this page!
Why Directed Drawing Videos?
There are lots of reasons to try directed drawing with your students!
Here are a few skills and benefits:
improved skills in following directions and attention to detail
practice fine motor development
increased stamina in focus and attention
increased self-expression and communicating ideas
growing skills in drawing and appreciation of art
perfect for celebrating seasonal content and decorate the class
an easy center activity to switch out each week
a fun activity to do at home! Send the link to parents and ask them to draw together, and write about their pictures!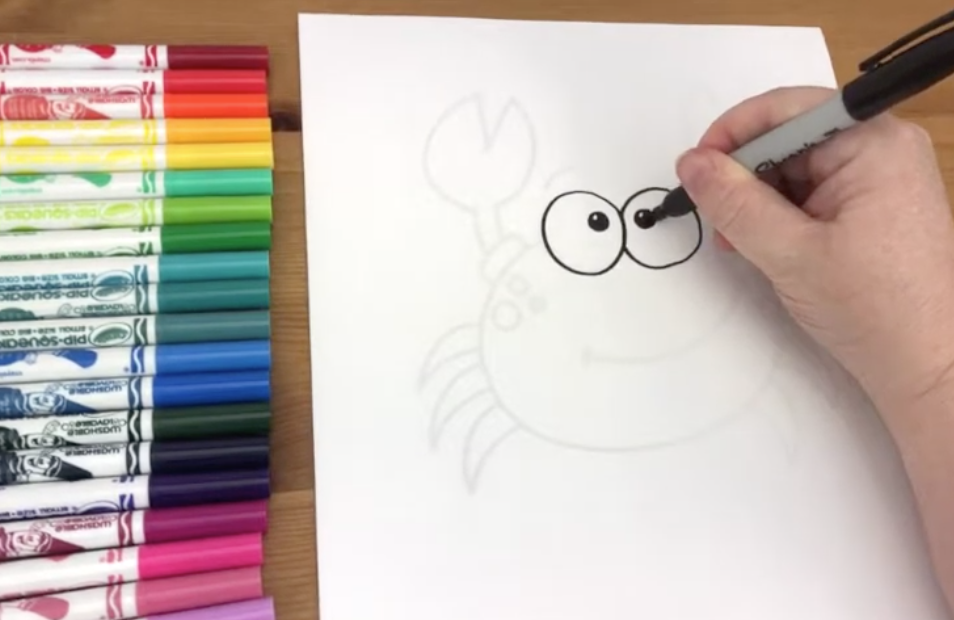 Prefer Printable Directed Drawing Templates?
If you don't have access to drawing videos, you can choose printable directed drawing templates! Students are often very motivated to write about their own pictures. Toss them into your writing center each week for a fun and engaging activity throughout the entire school year.
You can see more photos of 50 different drawing and writing templates by clicking HERE.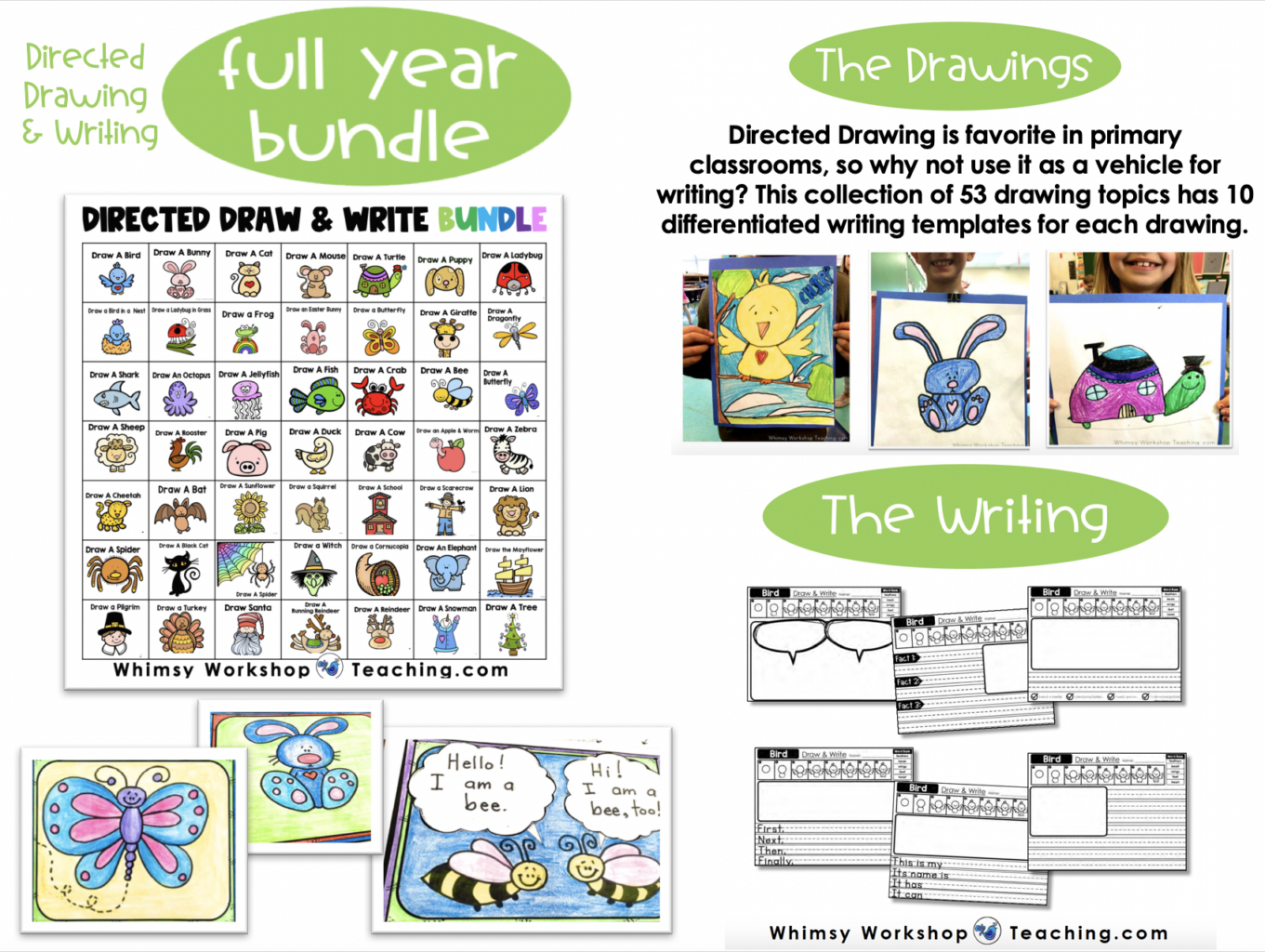 The FREE Video Collection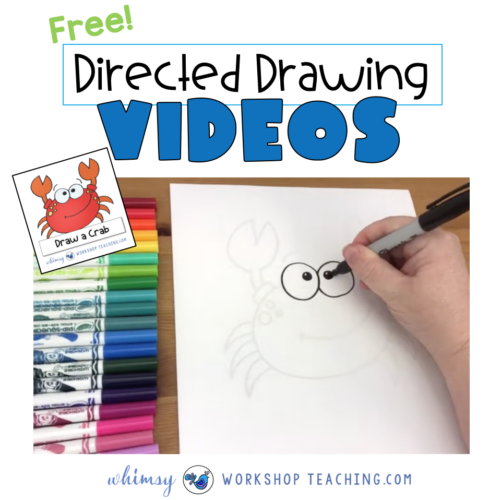 Choose the directed drawing video that you would like to play from the picture menu below.
You can download some FREE drawing and writing papers by clicking HERE.
---
Looking for more videos? Choose from the ones below!
Check back for new videos, or join our VIP Teacher Resource Mailing List to get an email when a new video is added!
FREE STUDENT CALENDAR TEMPLATE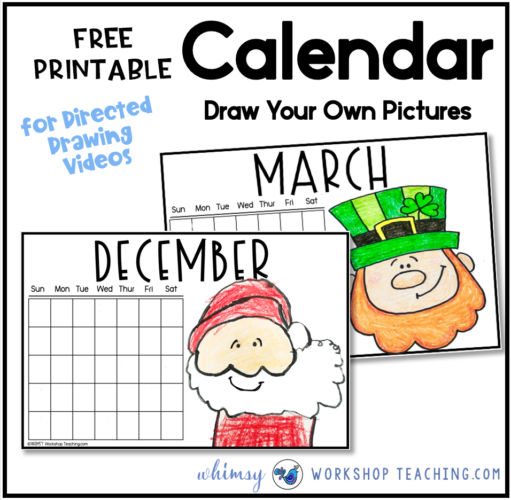 Click below to download your own copy!
Make a FREE calendar with your students!
Print out this calendar and use the drawing videos to illustrate each month!
This makes a perfect parent gift for Christmas or any time of year!
Click HERE to join our VIP Teacher Resource Mailing List to get an email when a new video is added!
MORE FREE DOWNLOADS
You can access over 50 free downloads by joining our VIP mailing list: CLICK HERE
You may also be interested in our other FREE downloads listed below!
These are informational blog posts with free downloads at the end of each post.
I hope you find some helpful resources!
Just click any link to check it out!
Free Downloads: First Grade Writing
Free Downloads: Simple Art Templates
Free Drawing Videos: Students Draw Along
Free Letter Sounds Song Posters
Free Educational FUN Math Videos To Play In Class
Free Poetry Collection (20 pages)
Free Online Stories Collection
Free Drawing and Writing Templates
Free STEM Partner Play and Resources
Free Supported Story Writing Templates (Super Popular Downloads!)
FREE Simple Photo Directed Art Lessons
FREE Colorful Phonics Charts Downloads
Pin this page so you don't lose it!