Elementary teachers have to plan and prepare so much content every single day. Additionally, they must manage tons of paperwork, develop new classroom management techniques, and communicate with families. Thus, it is absolutely exhausting to be a teacher! Luckily, there are ways to help reduce some of the stress. For instance, the entire team can follow the same classroom management technique to help with consistency. Or, teachers can send out newsletters to alert parents of upcoming events. They can even explore pre-made curriculum to help ensure lessons are engaging and hands-on. Luckily, the 1st Grade Math Curriculum will help students learn critical skills while minimizing planning stress!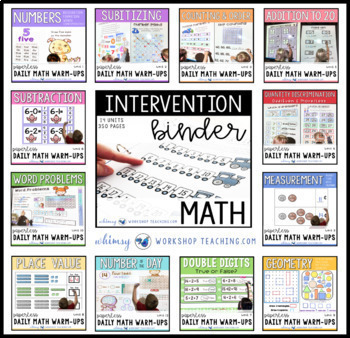 Honestly, this math curriculum and assessment bundle has everything teachers need to teach math skills and strategies. Best of all, the lessons last the entire year to ensure a consistent program for students!
Specifically, there are 14 math units. Each unit begins with introducing simple concepts and builds to become more complex as students progress. Additionally, each unit has a skills review at the end. This is a great way to determine if students know the material or if they need further instruction!
Unit Topics
There are so many topics to teach in 1st-grade math. Truly, it can seem daunting to figure out how to structure all of the lessons to teach all the material. Thankfully, the 1st Grade Math Curriculum takes care of this for you! Students will begin learning all about numbers before progressing to subitizing. Then, they will advance to counting and number order followed by quantity discrimination and comparing numbers. This helps students gain the base knowledge needed for addition to 20, subtraction strategies, and addition and subtraction to 100. After, students will proceed to place value, geometry, word problems, measurement, number of the day, open-ended math, and number sense. Hence, students will learn a ton of information during the year with hands-on, engaging activities!
While exploring all of the material within each lesson, check out Daily Warm-Ups and Intervention! This resource will help ensure all aspects of a lesson are engaging, enriching, and supportive.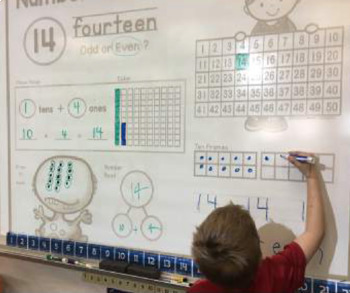 Assessment and Differentiation
When selecting a curriculum for students, they must know they are learning from it. That is why this curriculum includes intervention and assessment pages! Specifically, there are over 350 pages for quick assessments and progress monitoring. Thankfully, this helps teachers know who needs more differentiation and who needs more rigor. Thus, the individual needs of each student will be met with this curriculum!
Implementation of 1st Grade Math Curriculum
Each teacher knows what works best for their students. Therefore, the 1st Grade Math Curriculum works excellently in multiple formats. For example, the curriculum and assessments work perfectly for whole-group or small-group lessons. Additionally, the activities are excellent for warm-ups, morning work, or exit tickets. Similarly, the curriculum fits into math centers and stations. Teachers can even use the lessons as math intervention and home activities. Ultimately, the assessments will allow teachers to refine and adapt the lessons to fit the needs of students best.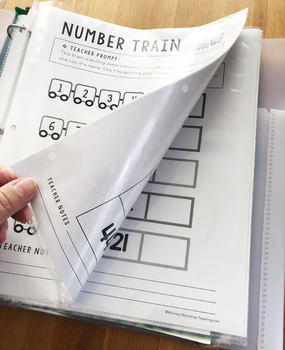 Format Versatility

Some elementary students are ready to handle digital resources. However, others need printed materials. Luckily, the 1st Grade Math Curriculum includes both options! Teachers can decide the best format since they know their students best.
Regardless of which option teachers use, the lesson formats are easy to follow. Each page has a teacher prompt to guide teachers, assistants, and parents throughout the learning.
Ultimately, the 1st Grade Math Curriculum will help ensure students have fun while working on the interactive math activities! Every unit supports and guides students as they master complex math skills!
If you do not want to miss any of the upcoming lessons, join my email list to be notified of all the interactive lessons coming up! By joining the email list, you will also receive freebies for blog exclusive subscribers!