Hundred's Day is a big deal in our class. Isn't it great that we can turn a number into a cause for celebration?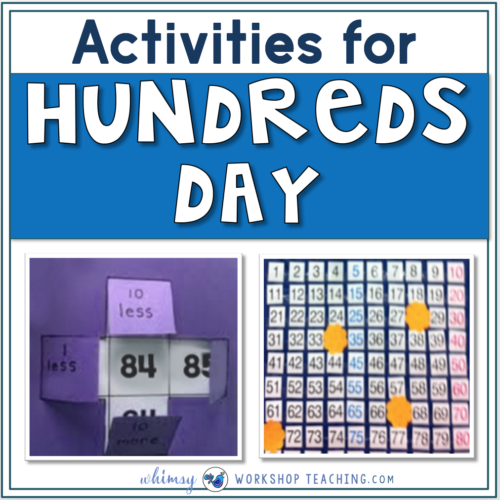 It's such great review, and students are completely engaged and excited to show their skills. For this reason, we usually end up extending the fun into Hundred's WEEK! There's just too much learning to pack into one day.
How Do We Celebrate?
We review counting to 100 by making giant collaborative hundred's charts together.
This so great for teamwork, and it is great assessment for me!
*Hint: If students are using felt pens to alternate colors (for odd/even), have some white squares to glue over top of any mistakes so they don't have to start all over again!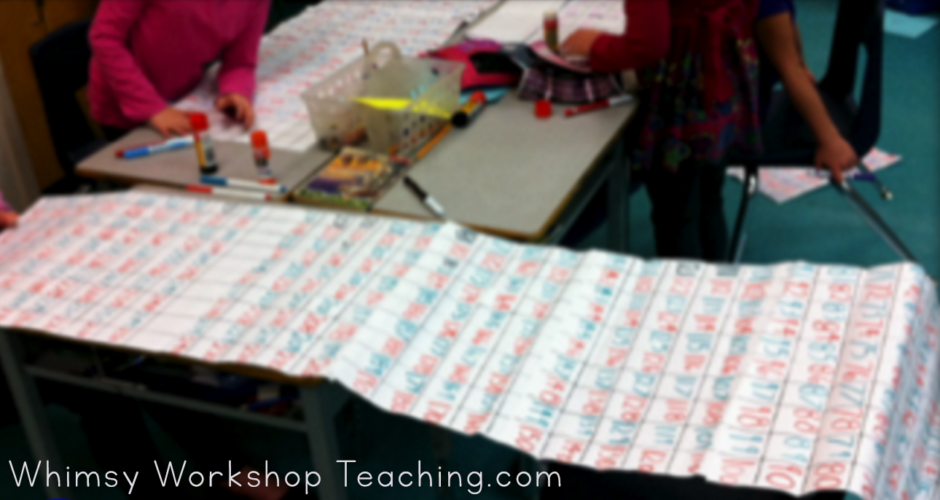 Hundred's Chart Strategy Games
We use our Hundred's Chart to play a number of different "games".
Here are a few: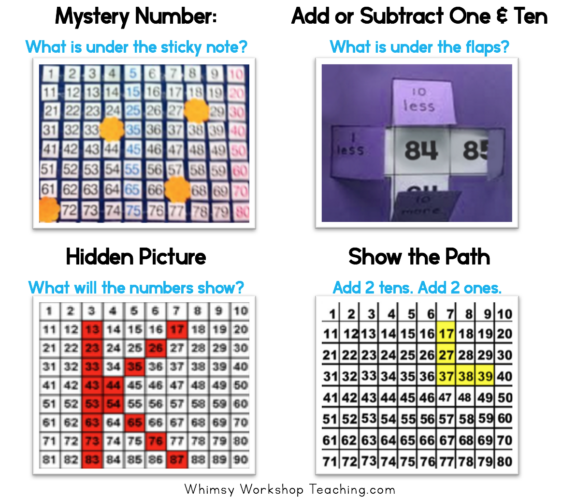 100 Cats Poster
Here's a poster we made together to celebrate hundreds day!
It's called "100 Cats and 1 Mouse".
To make it, each student drew 3 or 4 different cats to glue onto a blank poster. Then, I made one tiny mouse to hide amongst the cats (while students were out for lunch). When they came back, they had so much fun searching for the mouse, and then inviting anyone who walked by the class to find the mouse, too.
We eventually put it out in the hallway so we could listen to people talking about it. You can grab a free template to make this poster with your students HERE.  Enjoy!
 
No Prep 100's Day Printables 
Here we are using some of the pages we use to make a 100's Day Booklet of Activities. It usually takes us all week to complete all of them!
Click
HERE
 to get a closer look at the preview for 50 pages of practice!
Maybe you prefer to make your own workbooks? No problem – I have a whole set of clip art to help with that! Just drag the images into your document, add text, and print! That way you can make it the way you like!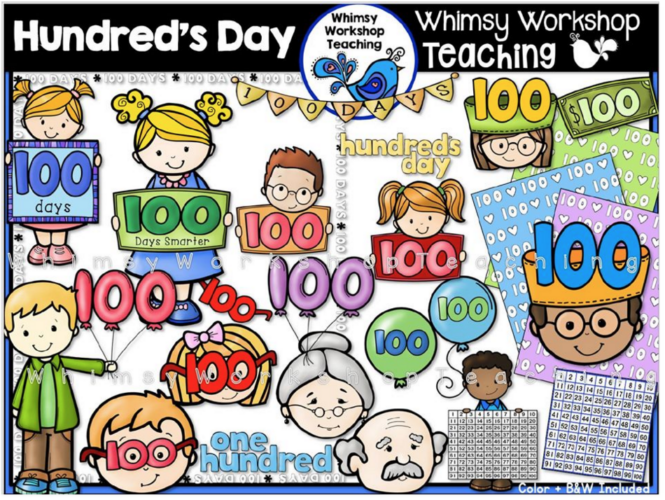 If you need more work with the 100's Chart and Math Sense in general, you can grab this set which focuses on number sense for Grade One. It also includes printable centers and differentiated workbook pages to meet the needs of a varied classroom.
Click
HERE
to grab a free sample of two of my most popular printables from the Hundred's Day pack!
Pin this post for later!