Here's an easy way to make math time more fun!
Integrate math, art and writing to practice ANY math skill through the whole year!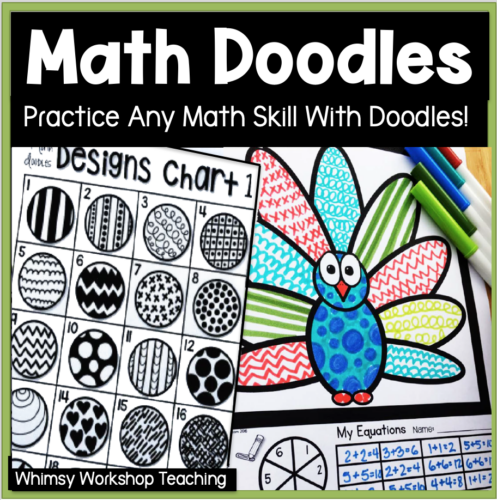 HOW DOES IT WORK?
Here's how it works:
Choose a math skill to practice. (ie: Addition Doubles)
Use the built-in spinner to choose a number to double. (ie: Spin a 2)
Write the equation in one of the spaces provided. Find the answer. (ie: 2+2=4)
Use the answer (4) to choose which doodle design to use on the Doodle Chart.
Use that design to fill in ANY part of the picture.
Repeat until all 20 of the equation spots are filled and the picture is done.
Cut off the bottom (math equations) to hand in, and keep the picture.
Choose any of the differentiated writing templates to write about the picture.
TEACHER DIRECTIONS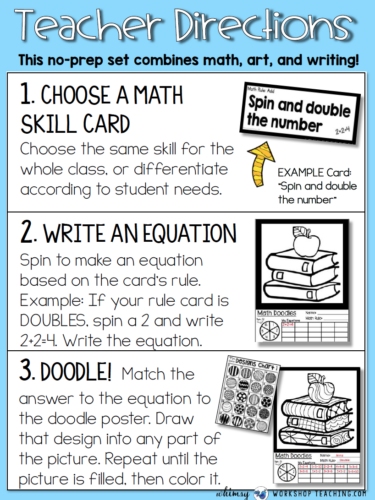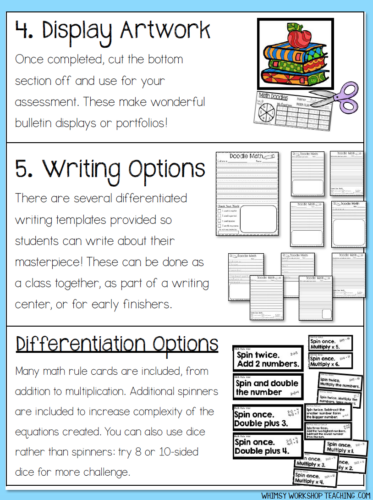 STUDENT DIRECTIONS
Each seasonal unit includes both teacher instructions and student instructions, with illustrations reminding students about how to play and where their equations should be written.
You will find that students quickly become independent with this activity, so it's perfect for your centers all year long with seasonal pictures.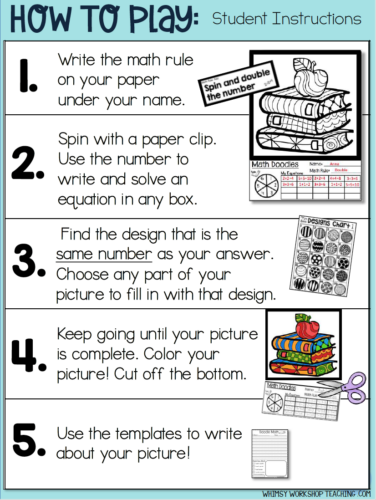 STUDENT WORK
Here are some student examples. They are very proud of their doodle pictures! Give students their own copies of the Doodle Designs page, or project it on a white board as shown below.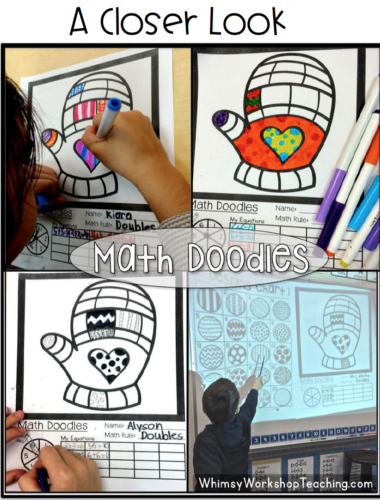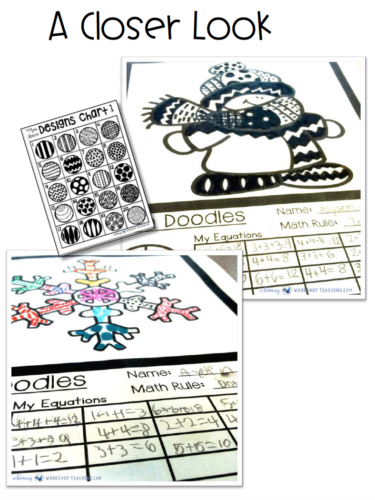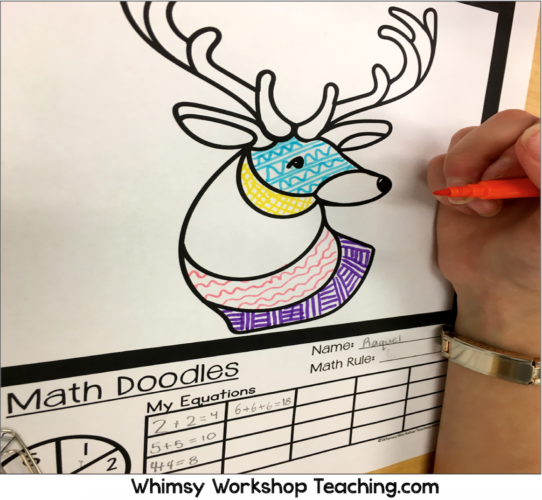 SEASONAL TOPICS
There are 56 different designs for the year, organized into 7 units. Each unit has 8 different picture designs to work with, so you have more than enough choices! Use them as a workbook, put them in your math centers to swap out each month, or just keep them handy for early finishers. Click any picture, or right HERE to see the full year bundle!
---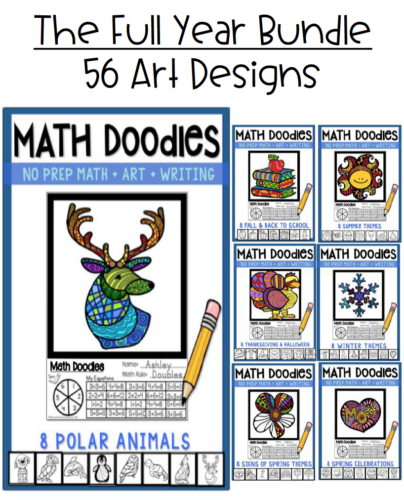 ---
If you would like to try one of our Math Doodles, click the blue button below!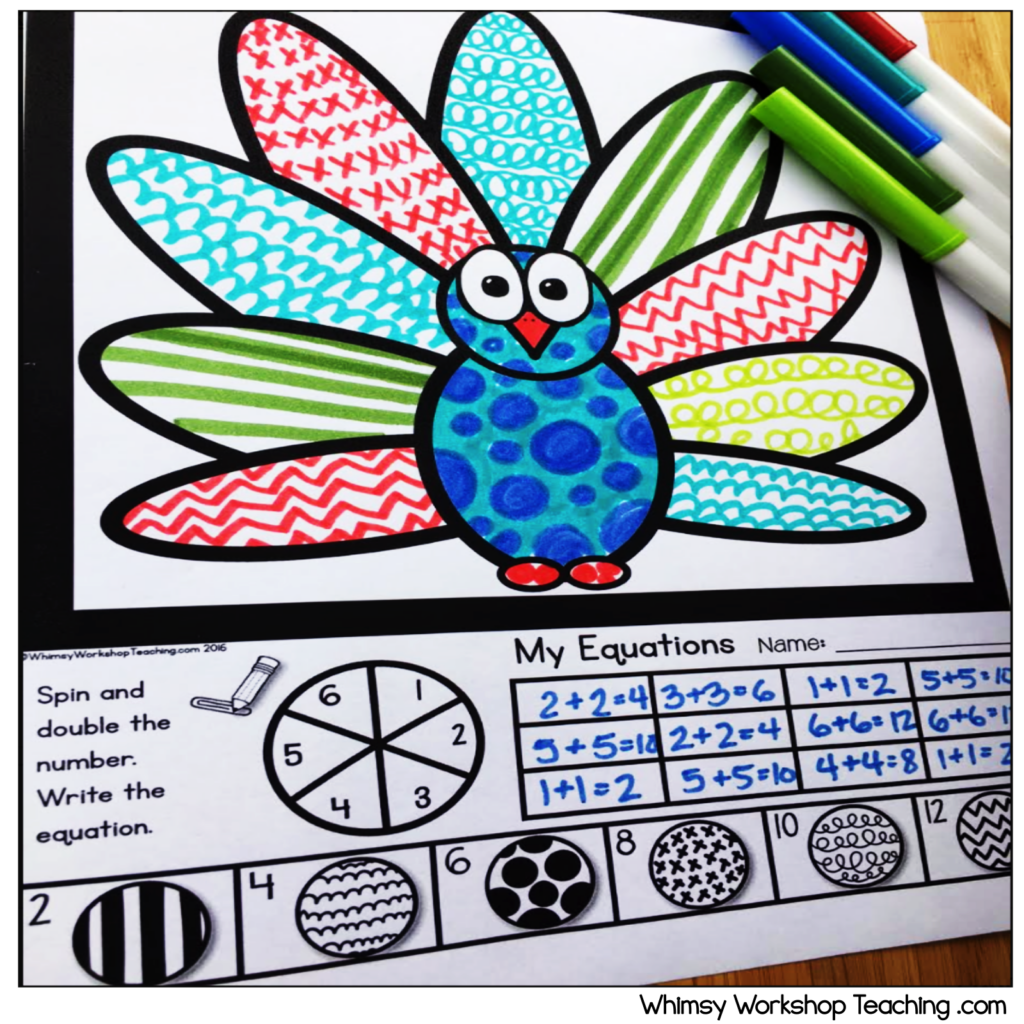 ---
Thanks for taking a look!
Continue exploring with any of the links below: