I am constantly trying to find new ways to integrate different subject areas in my classroom. We have LOTS of activities that integrate math, art and writing, but because it's that time of year to start studying life cycles, we've now incorporated science into the mix!
Our current favourite activity is called Colorful Math Puzzles. These are simple, differentiated math puzzles that involve hands-on cutting and coloring, as well as a wide range of math skills at different levels.
Here's how it works: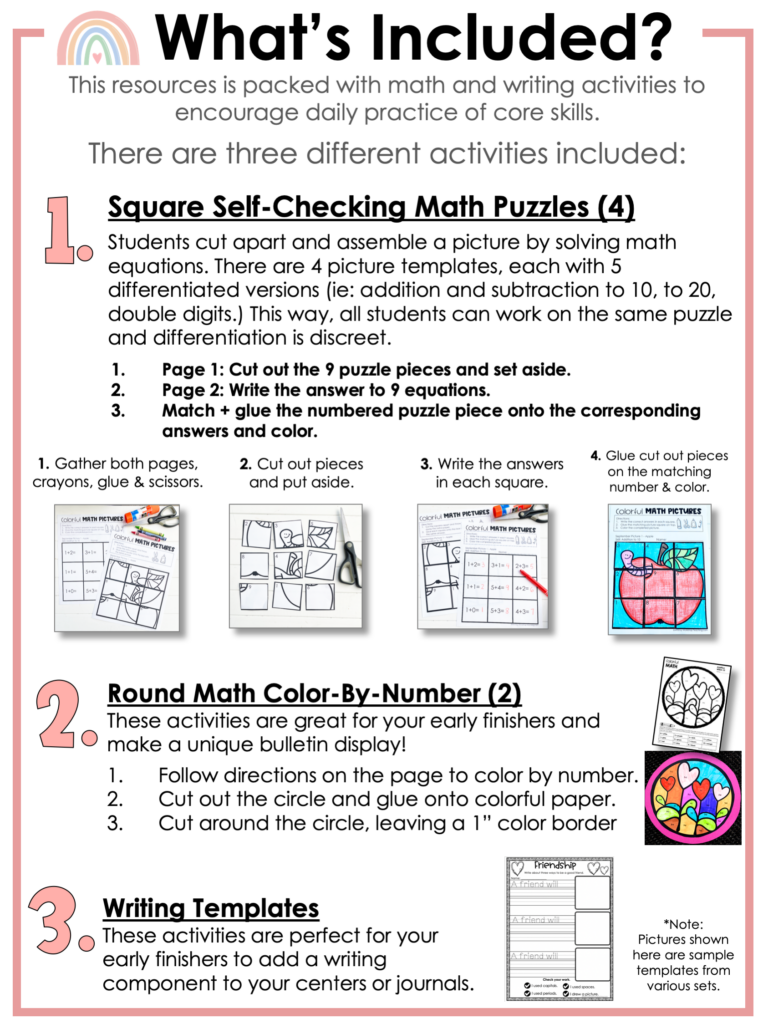 There are seasonal sets available to fill up your math or writing centers!
Click HERE to see the whole collection, as shown below: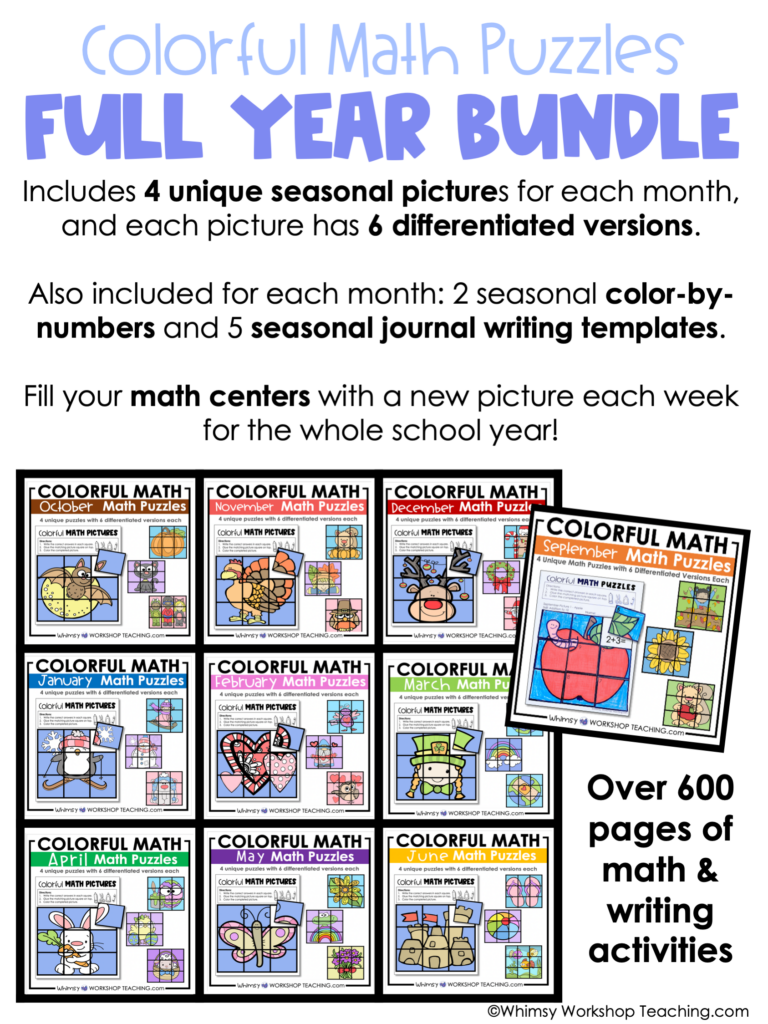 Try it for free!
If you'd like to try a set of these math puzzles for free, you can!
Click the BLUE BUTTON BELOW to download a free set from TPT!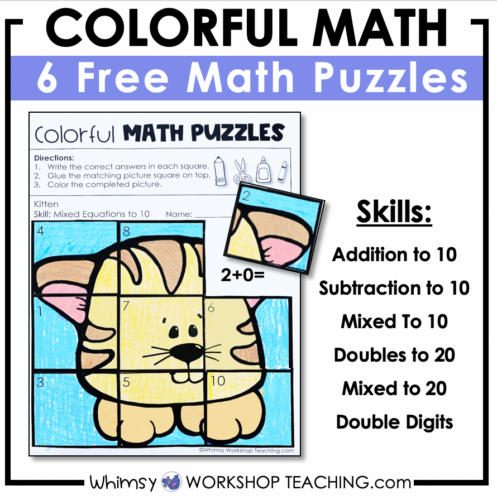 ---
MAGIC MATH SQUARES GAME
Speaking of math, here's another fun math game that I use for teaching the commutative property in addition and multiplication. It's so simple and easy to differentiate by changing the dice used.
The game is called Magic Squares, and all you need is the template and some dice! Just roll dice to fill in the middle four squares, and then add in all directions. It's perfect for teaching the commutative property for both addition and subtraction.
Click below to download the whole set!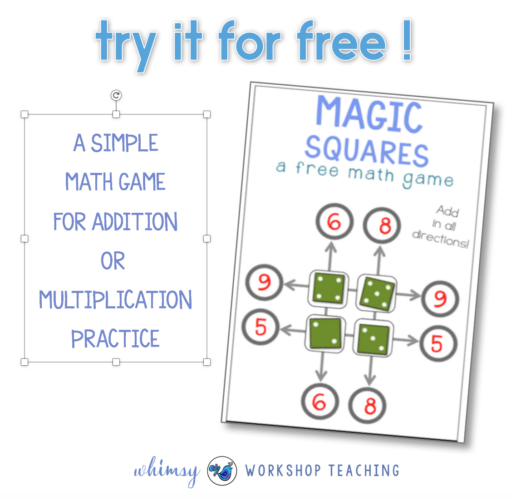 ---