Our classroom embraced STEM challenges this year in a big way.
We explored all kind of building, integrated STEM with other subject areas, and worked in multi-age groups.
We worked both in and outside the classroom on our STEM challenges.
The confidence and enthusiasm of our little engineers soared!
And now we're adding MYSTERY STEM to add even more fun and rigor!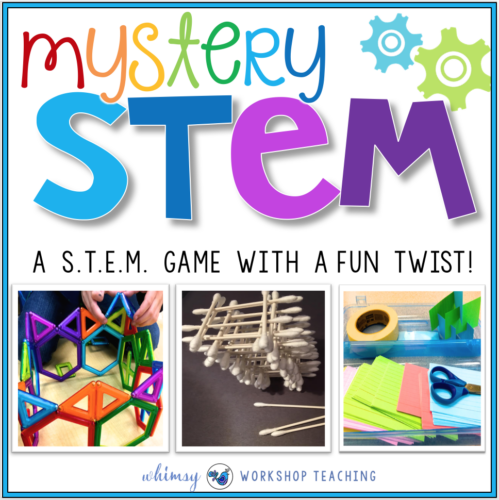 HOW DOES IT WORK?
The concept is simple! The mystery is the challenge: students won't know what they have to build, or what their limited materials will be, until they start the game and turn over their cards. Each player places their Building Card and Materials Card on the game board.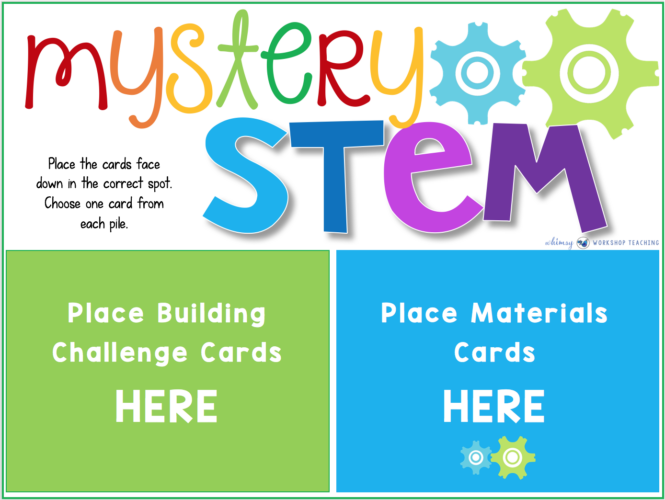 THINK, TEST, IMPROVE!
The brainstorming begins!
All players work at the same time: thinking, testing and improving!
This is the heart of STEM exploration. Students experience ideas that don't work the way they intended, and learn to overcome the disappointment and persevere.
This is where Growth Mindset comes in, and this is why I always add a Growth Mindset component to my STEM lessons and units.

THINKING CARDS
Once students have completed their challenge, they each choose a Thinking Card. These prompt students to think and share ideas about their building experience. For example, they may be asked to give another player a compliment and a suggestion, or ask a question.
They may be asked to talk about their biggest challenge, or how they would rate the materials they used. How did they handle the challenges and disappointments? When did they show a Growth Mindset?  This generates excellent discussion with peers and is a key part of the process.

REFLECT AND REVIEW
For a written component, students use a Reflection Booklet. This single (double-sided) page booklet has space for brainstorming ideas and reflection on the challenges and final products. Students are prompted to write about their feelings when faced with challenges and other ideas. These booklets become an interesting archive of student growth and achievements through the year.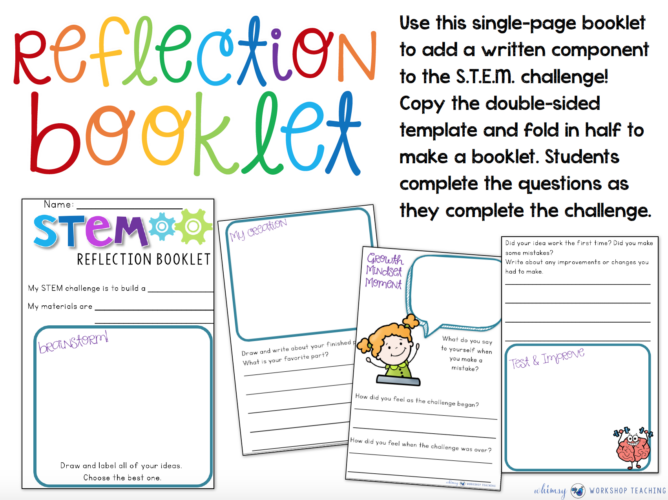 MYSTERY STEM QUESTIONS & ANSWERS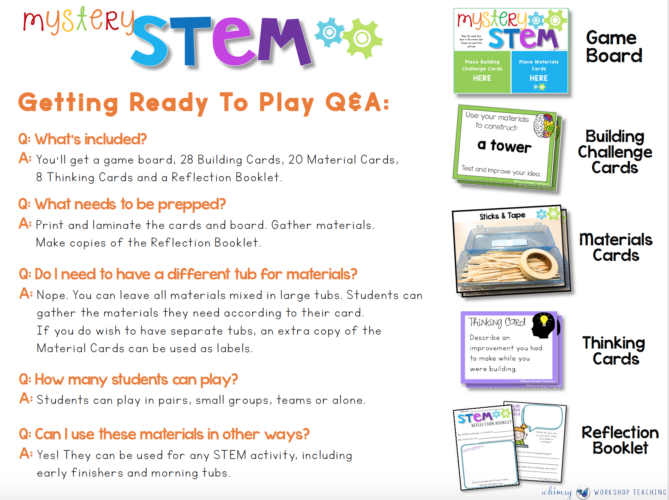 Read more details about Mystery Stem by clicking HERE.
OTHER STEM PROJECTS
Our other favorite STEM resources incorporate Fairy Tales and Growth Mindset using simple Reader's Theater scripts that set up a building challenge! You can take a quick look at them and read how they are used in our classroom by clicking HERE.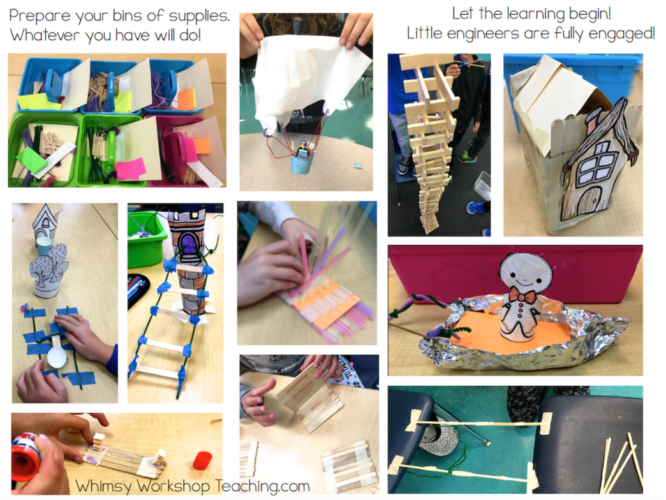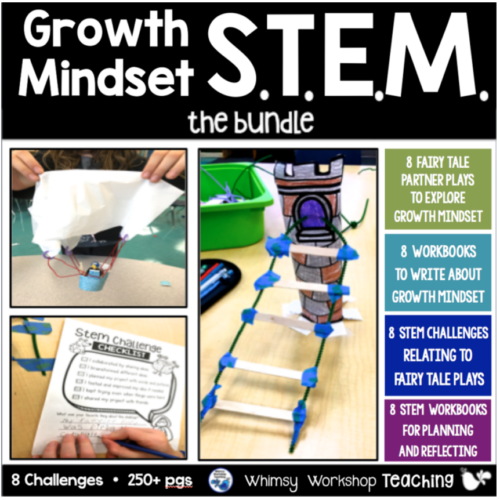 Pin these ideas for later!