My students LOVE doing STEM Challenges. We began the year working on Fairy Tale Challenges from THIS resource, and it was a big hit!
Now, we have added more fun by adding SEASONAL STEM projects!
SANTA STEM
The first ones we tried were all about Santa!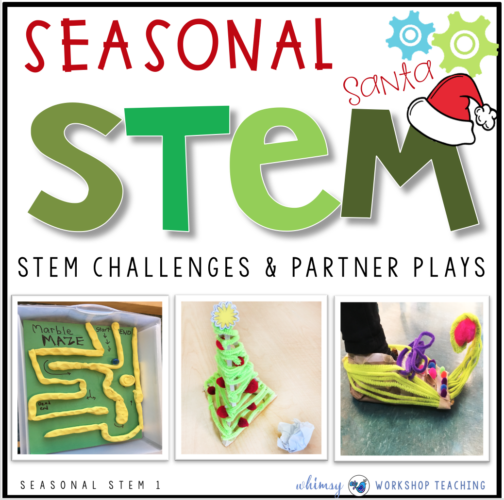 Each challenge is introduced with a partner play. This means we can integrate some literacy skills into the lessons. I have found that using partner plays give the STEM challenges context, and makes the building task much more authentic to students!
They are engaged and invested in helping Santa and Rudolph! Here is an example of what they look like: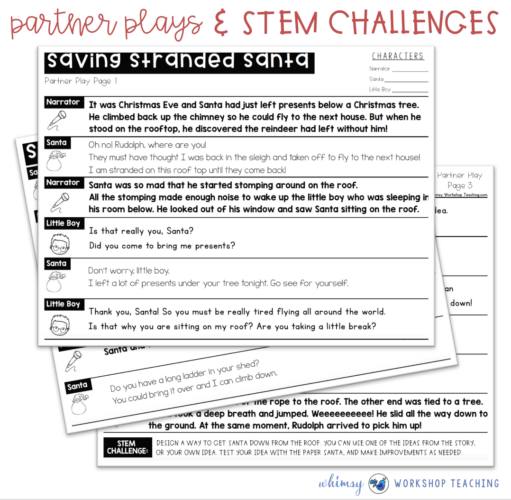 The end of each play sets up a challenge, such as helping Santa get down from a rooftop, designing new shoes for annoyed elves, or helping Santa find your house!
Here are some pictures of our creations!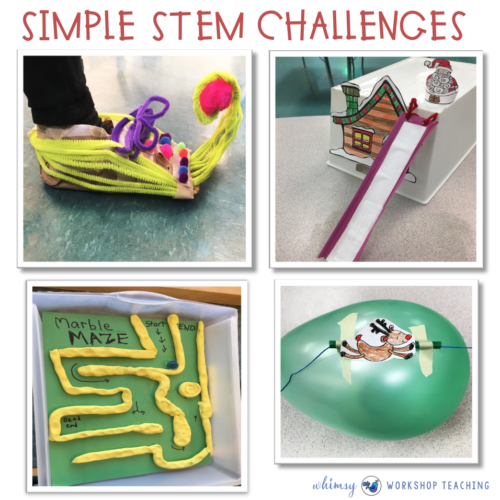 What are the STEM challenges? They are all fun and silly, and really engage students' imagination!
Here's a list of the challenges we are doing.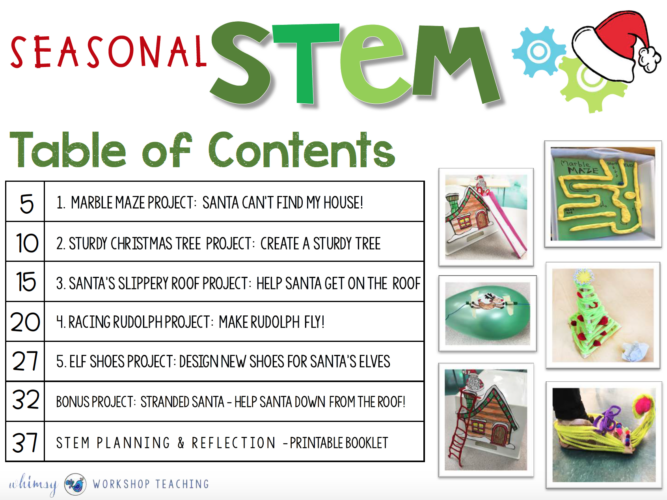 WINTER CHALLENGES
These challenges explores winter themes, such as snowmen, snowflakes, animal hibernation, Valentine's Day, and New Year's Eve.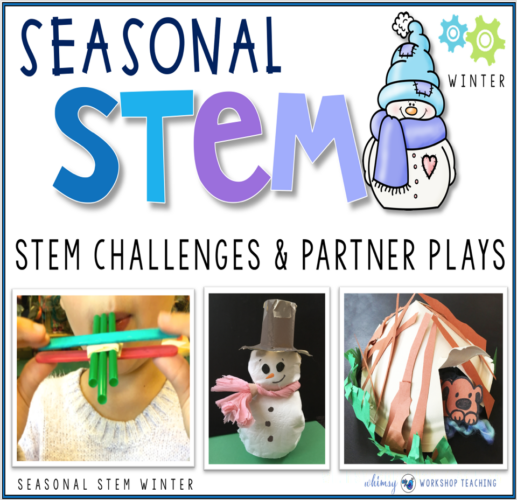 These challenges explore St. Patrick's Day, Easter, springtime weather and activities.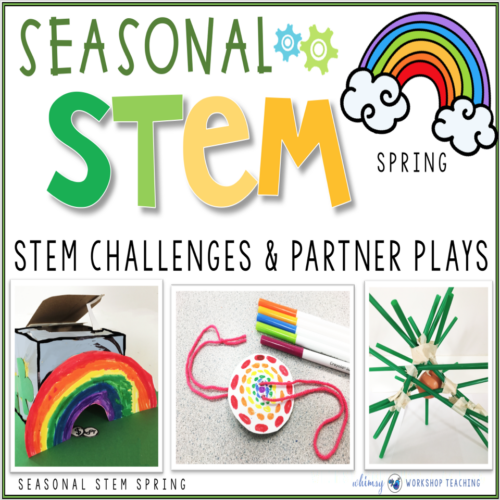 SNEAK PEEK!
The BONUS project in the list at the top of this page – "Stranded Santa" – is available for free!
Click the button below to have the partner play and STEM challenge sent to your inbox!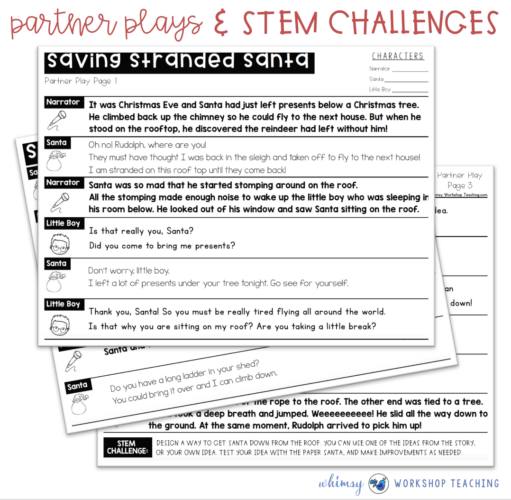 If you'd like to see the Fairy Tale STEM challenges I mentioned at the top of this page, you can click HERE to see the photos and read how other teachers have used these resources. Or, you can click the picture below!