This post answers the most common questions I have received about arranging consonants on a sound wall. I hope the answers in this quick guide are helpful to you!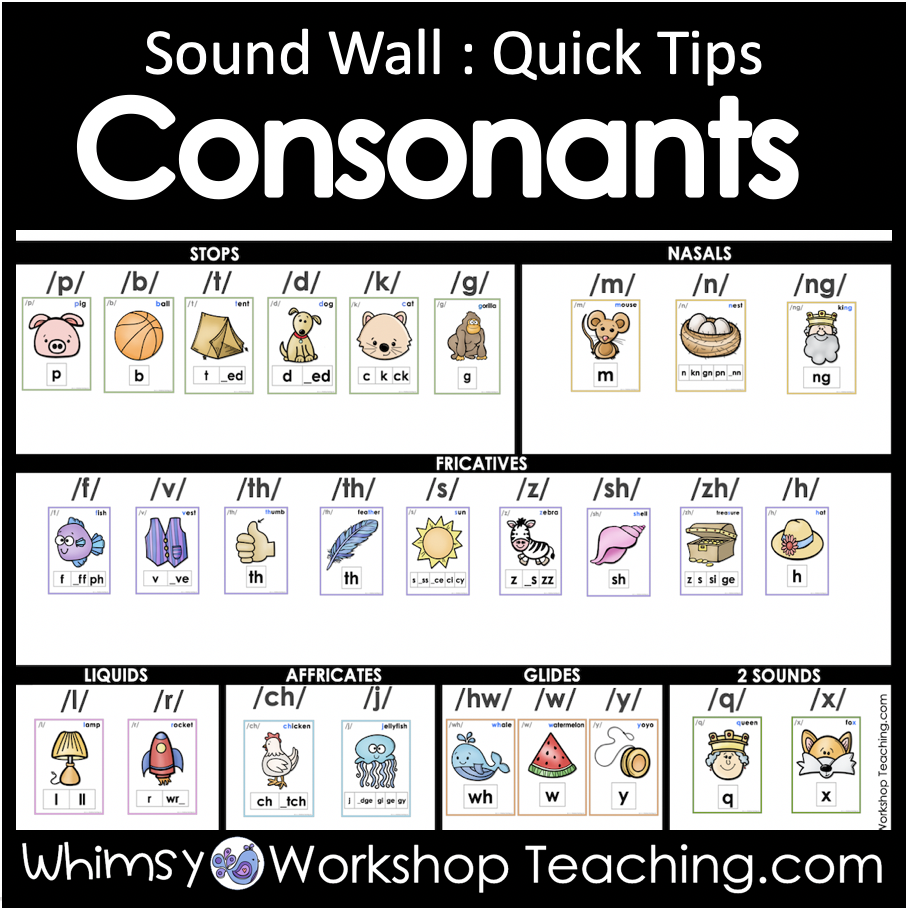 Sound Wall: CONSONANTS
Question: How are consonants represented on a sound wall?
Answer: Consonants are categorized as nasals, stops, fricatives, affricates, liquids and glides, as shown below. These categories refer to the way the sound is made. For example, some sounds are formed with bursts of air, while others are a smooth sound. Some have a nasal sound (try making the sound with your nose plugged!) Some sound like they have two sounds together; say /x/ slowly and you can hear a /k/ and an /s/ sound together. See the chart below for the categories.
Consonants: VOICED AND UNVOICED
Question: What is a "voiced" phoneme?
Answer: Some phonemes have the same mouth shape, but have a different sound due to being either voiced or unvoiced (such as the voiced /z/ or the unvoiced /s/). A phoneme is voiced if you can feel vibration in your throat while it is being articulated.
Question: How can I teach "voiced" phonemes to students?
Answer: Ask students to put their fingers on their voice box and see if they can feel vibration while articulating. Some suggested phonemes are /s/ and /z/ as mentioned above; /ch/ and /g/, or /b/and /p/. All of these have the same mouth shape, but only one of the pair requires vibration in the throat. This is a great activity to do with students to make them more aware of voiced phonemes! Students will become experts at this after a bit of practice.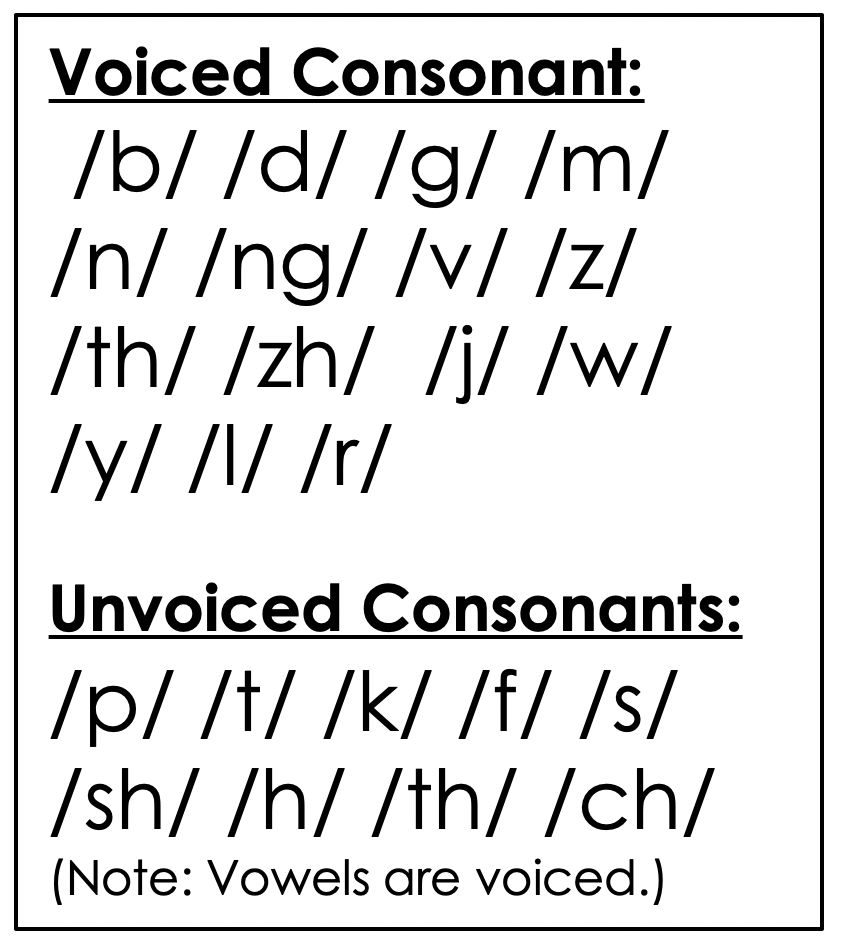 I hope this quick start overview has helped you set up you understand how the different categories for consonants on the sound wall!
You can see all the materials I created for my sound wall HERE!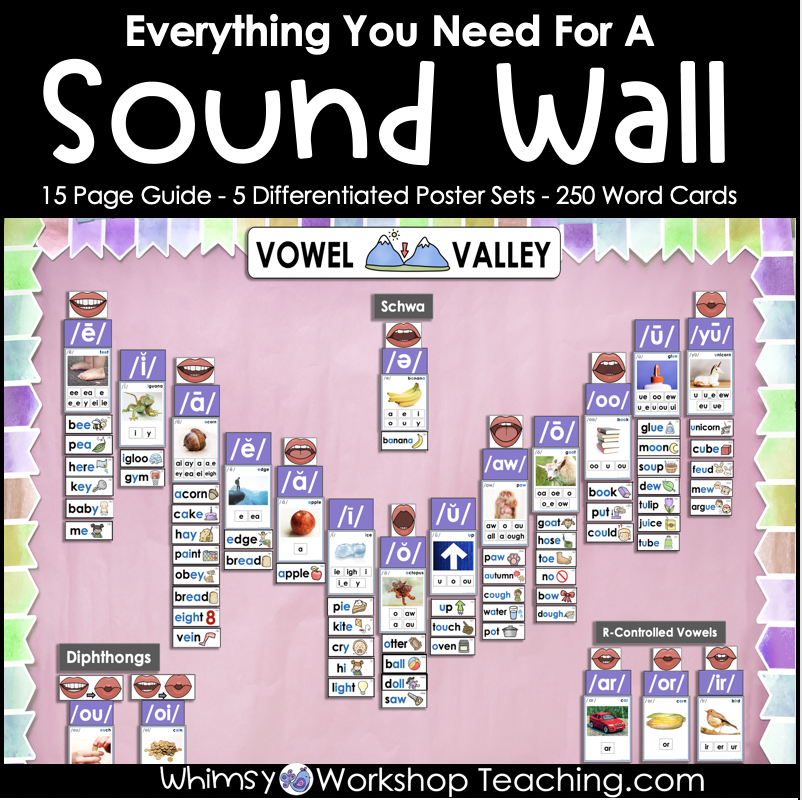 Read More About Sound Walls
Sound Wall: Arranging Consonants
Quick Daily Activities For Your Sound Wall
Quick Tips For Teaching With A Sound Wall
Pin this post for later!