There are 6 poetry sets bundled together with topics such as seasons, holidays, growth mindset, friendship and more!
Each poem has no-prep activities to choose from – perfect for whole group, small group, independent literacy centers, or home practice.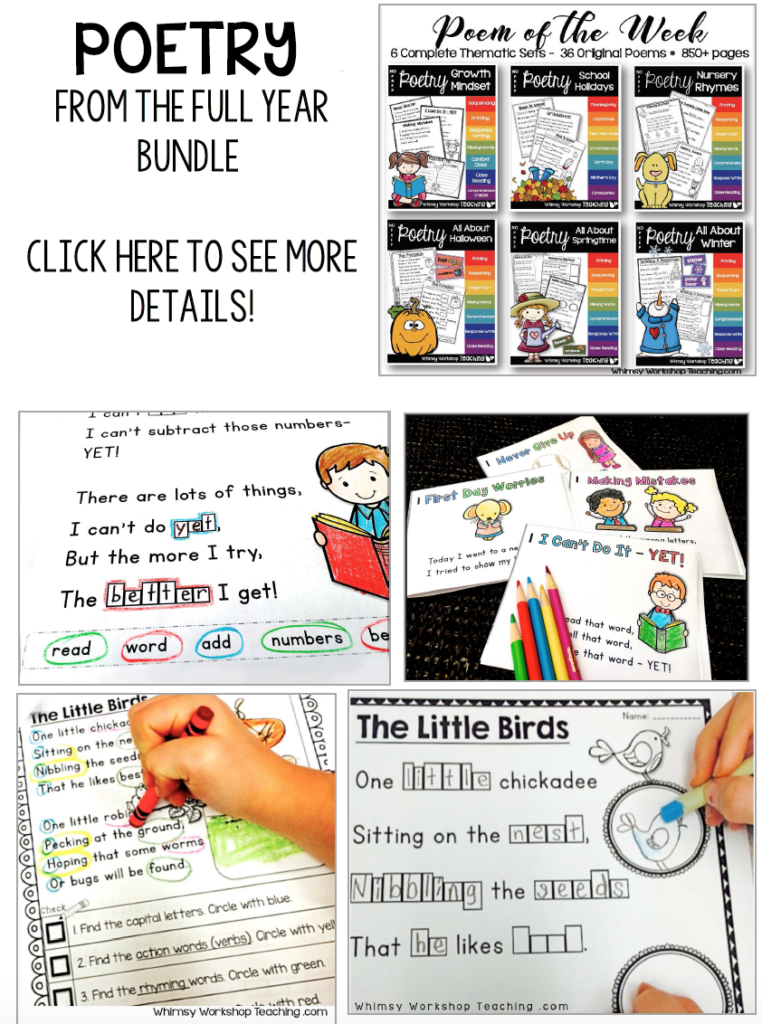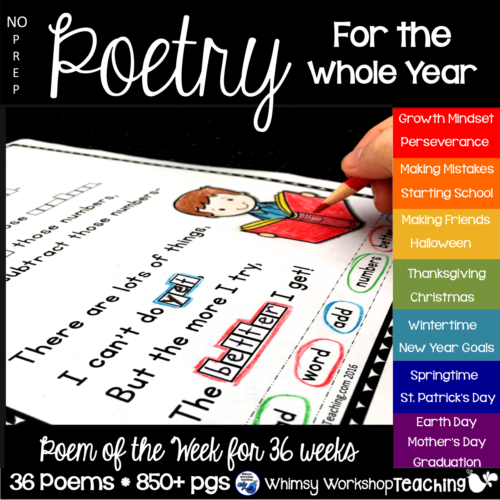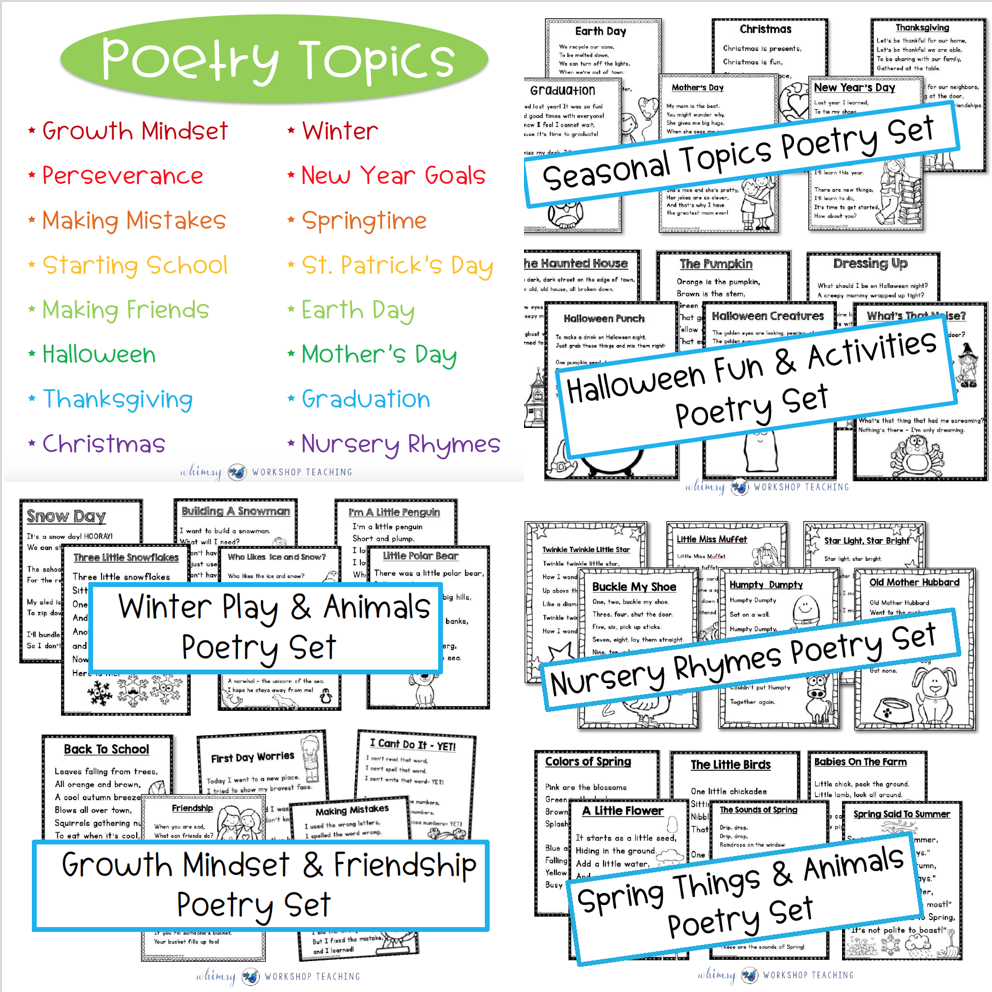 ---
Poems and songs are the perfect way to teach social skills and class routines!
This collection features 20+ different songs and chants to reinforce expectations in the primary classroom.
There are full color posters for each song that you can display, plus a whole pack of early literacy resources to reinforce the concepts. Just pick and choose your favorite activities for at least a week's worth of reading and writing for each poem! See the pictures below for an idea of the activities for each poem.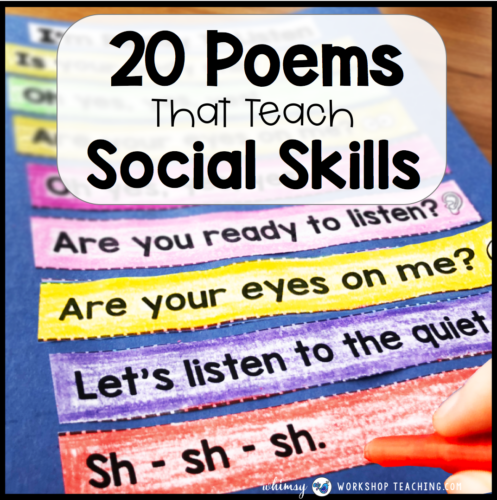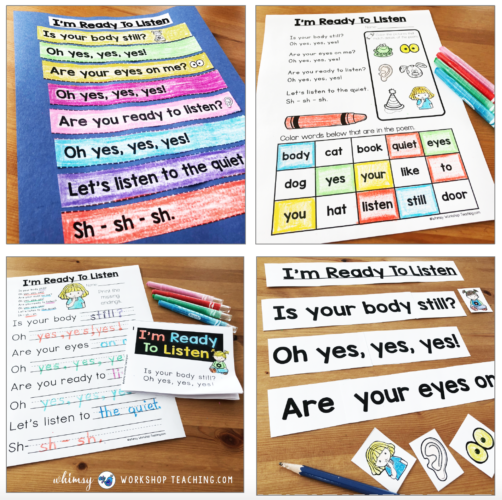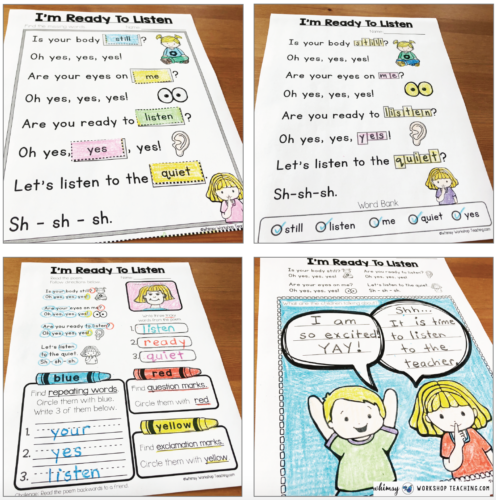 You can see all the picture preview and grab a free bonus pack by clicking HERE or HERE: