If you asked an adult a subject in school that terrified them, many would say math. Sadly, this would still be the same answer if students responded to this question. For various reasons, math scares students. However, no teacher wants their students to develop anxiety over math! They want students to see how hands-on and exciting the subject is. Thankfully, a crafty approach to math is the perfect way to prove how fun this class is. The Art Projects for Math Concepts will create a love for the subject within your students. When working on these math crafts, 1st grade will be the best year yet!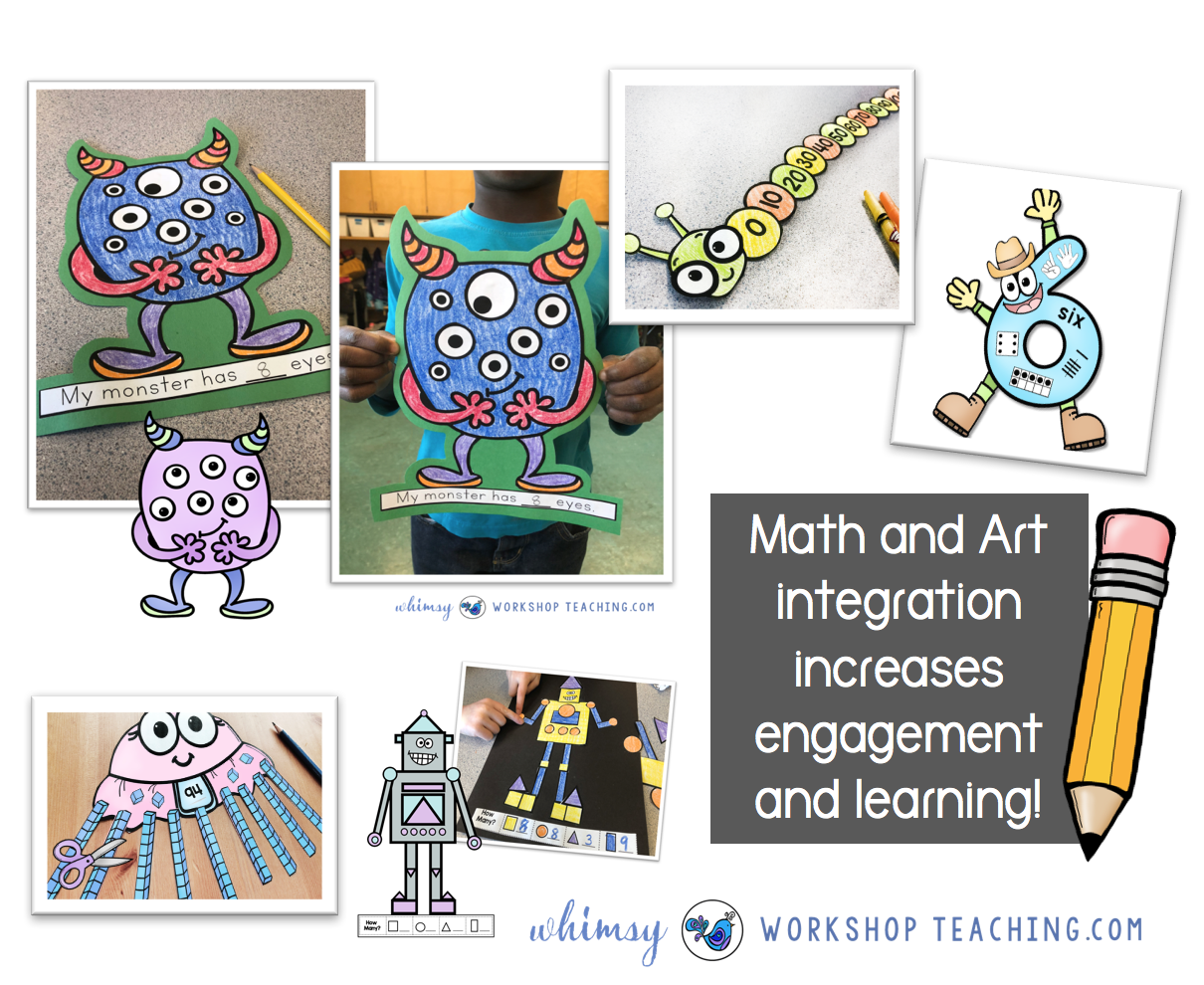 Honestly, utilizing a crafty approach to math is an incredible way to practice content in stress-free ways. When students focus on fun and engagement, they learn the content without realizing it. Thankfully, this is a great way to ensure students do not develop fear and anxiety while working on essential concepts.
Students will focus on crucial skills when implementing a craft approach to math. This involves subitizing, skip counting, place value, geometry, time, symmetry, doubles, and counting. Honestly, these foundational math skills will help students appreciate how creative their teacher is!
Since there is so much to get through each day, each fun project includes one or two template pages. If possible, there are even different versions to choose from. Thankfully, this means teachers will have a powerful activity with little prep time.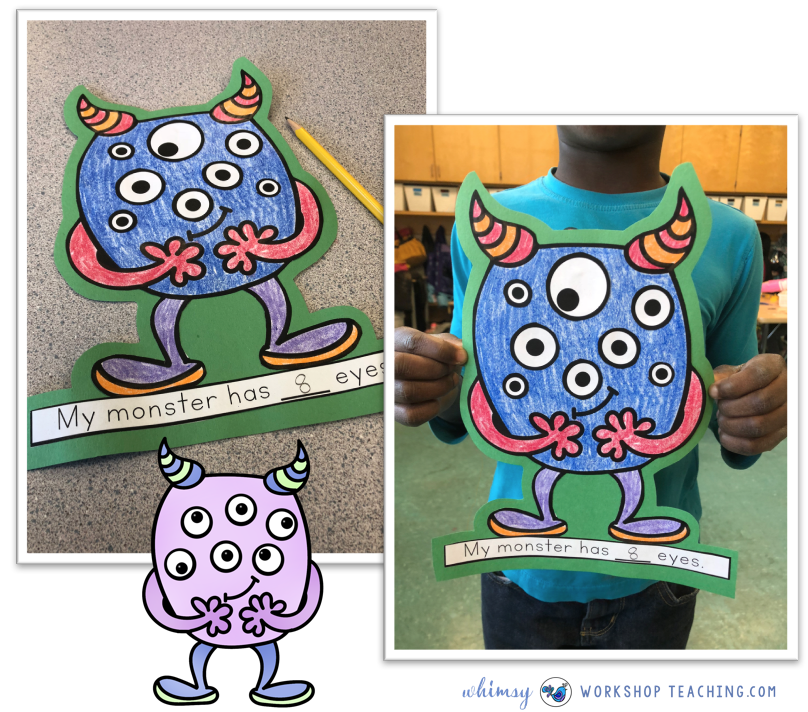 Fine Motor Skills and 1st Grade Math Crafts
Kindergarten and first grade students show so much growth in fine motor skills. Thankfully, this crafty approach to math incorporates multiple skills into each project. Specifically, students will work on coloring, cutting, and gluing. Likewise, they will work on pencil grasp and number writing. Students work on many critical skills through these crafty math projects.
Implementation
Every classroom has students with different needs! Therefore, every crafty math project keeps busy teachers and active learners in mind. Every project works great in a whole class or small group setting. Similarly, they work perfectly in independent centers. Students will love solidifying their math skills no matter how teachers use these hands-on projects.
Beautiful Displays with 1st Grade Math Crafts
Students will be so proud of their growth in math skills. Luckily, a crafty approach to math creates the perfect way for them to showcase their learning. The finished projects make stunning bulletin displays with how cute and colorful they are!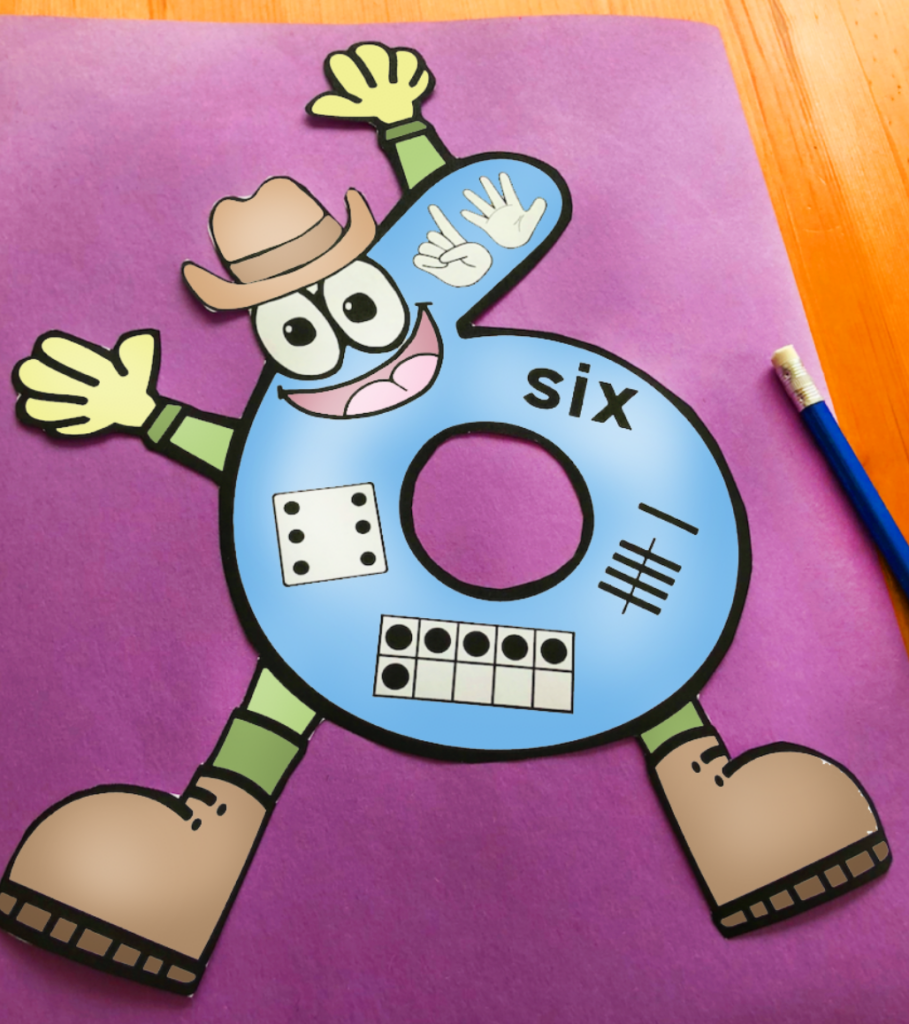 Extra Review
When working on math crafts, 1st grade students may need a bit of additional review. Similarly, the same is true for any grade level! Thus, there are printable math centers included whenever possible. This is an excellent way for students to continue practicing after the lesson. Additionally, there are assessment reviews to help check for understanding.
A crafty approach to math will transform how students feel about math class. The Art Projects for Math Concepts ensure students practice essential math skills in a fun and engaging way. Honestly, students will become eager and excited for math class with these hands-on activities!
If you do not want to miss any of the upcoming lessons, join my email list to be notified of all the interactive lessons coming up! By joining the email list, you will also receive freebies for blog exclusive subscribers!