Today I'm sharing one of my favorite no-prep ideas for math or spelling.
All you need is paper and crayons.
This simple game can be adapted to any grade level, but here are the basic rules to play for my little ones.
That's all there is to it!
This is great practice while making the number board themselves, and more practice creating the bridges. Each student will have a uniquely different board, and it's a great tool for quick assessment.
The best part about this quick activity is that you can tailor it to your own class and level, and then vary it by simply changing the rule each time.
Here are some of the more challenging Number Bridges for my older students:
Make a bridge skip counting by 2's.
Make a bridge adding two numbers connected by a bridge. Write the equation across the bridge.
Make a bridge adding three numbers connected by a color bridge. Record the number bond equations elsewhere (or inside the triangle) for more challenge.
Why stop with numbers? Make a letter bridge connecting upper and lower case letters…
Make a letter bridge connecting letters in alphabetical order.
Make a letter bridge connecting letters to spell simple words.
We also play this on the white board with the whole class, or with partners. It's great when we have 10 extra minutes to spare!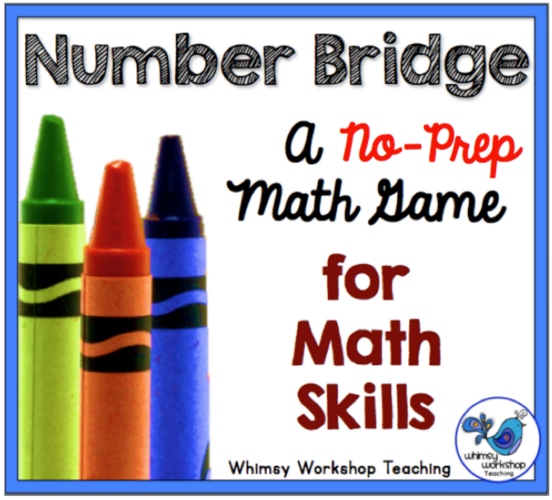 How would you play it with your class to stretch their thinking and practice skills? I'd love to add more ideas, so let me know in the comments!
For more ideas, please visit me on Facebook, Pinterest or Teachers Pay Teachers! 

If you're having trouble finding what you need for math, literacy or clip art, you can grab this handy Clickable Catalogue for everything available in my TPT store – a big time saver! Tuck it away for when you need it!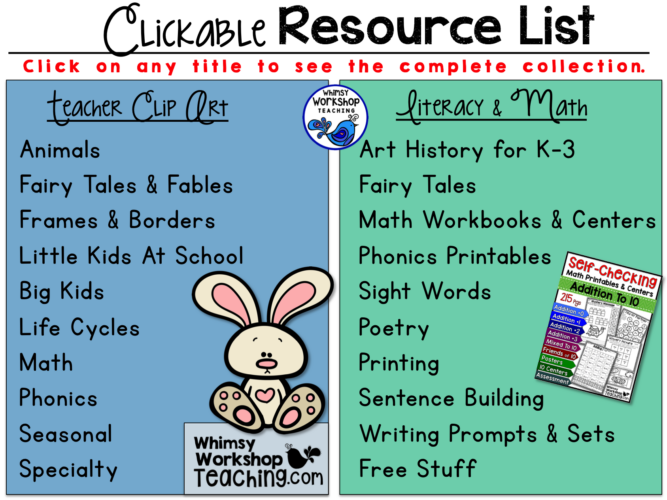 Click here to download the clickable resource list to keep for later.

You can see more wonderful ideas by clicking one of the links below!