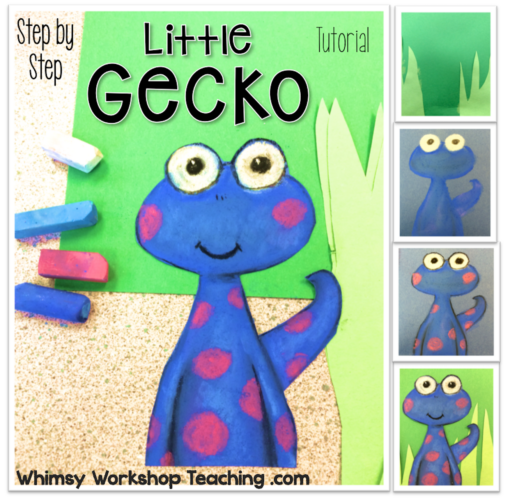 We made these cute little geckos in our classroom during art time, and they turned out so well that I've made another simple tutorial to show how easy it is!
You will need green and black paper, glue, scissors, and chalk pastels (similar to soft chalk). You could change the colors to suit what you have available.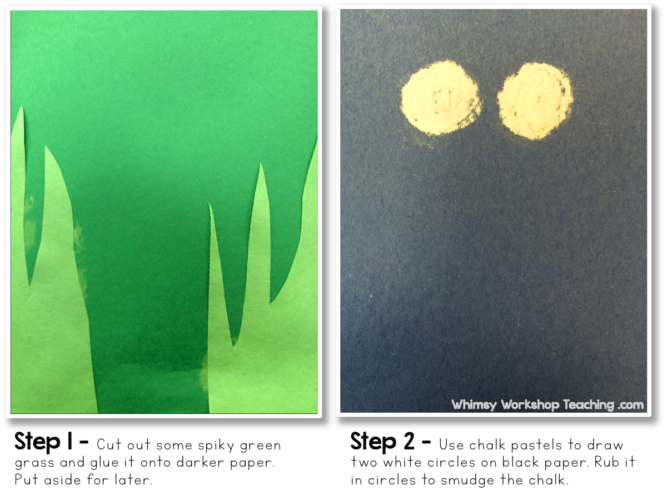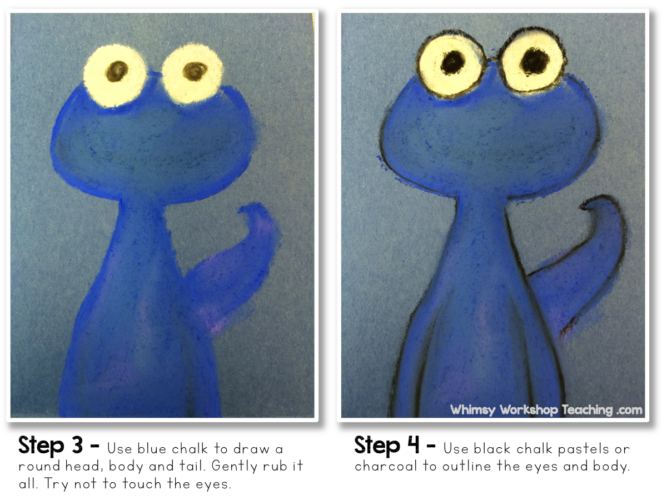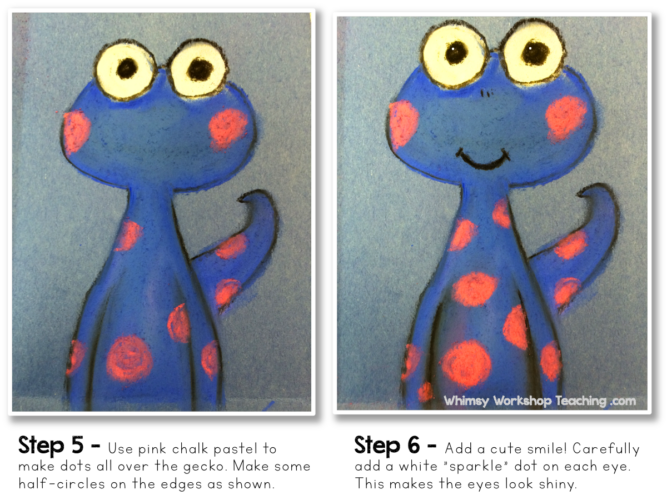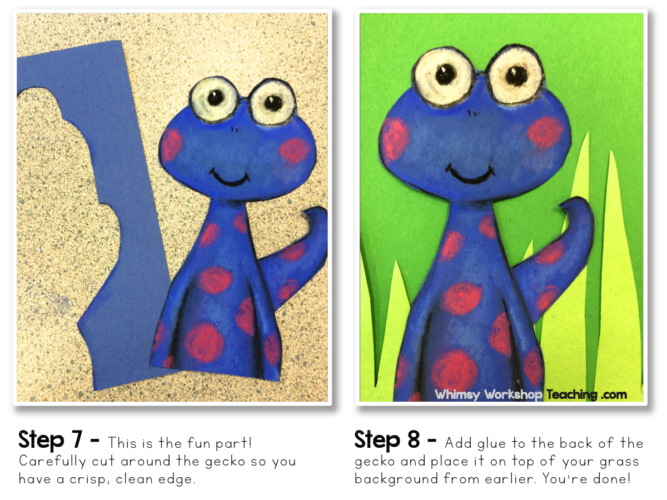 If you'd like to see more step-by-step photo tutorials, you can choose from these huge collections of art lessons for elementary classrooms. Each has lots of photos, a teacher script to read aloud to students, and literacy components to deepen thinking and expression through writing.   CLICK HERE to take a peek!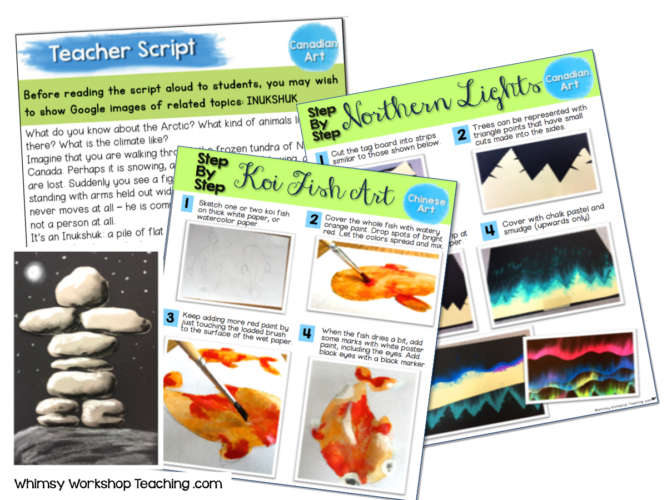 If you're having trouble finding what you need for math, literacy or clip art, you can grab this handy Clickable Catalogue for everything available in my TPT store – a big time saver! Tuck it away for when you need it!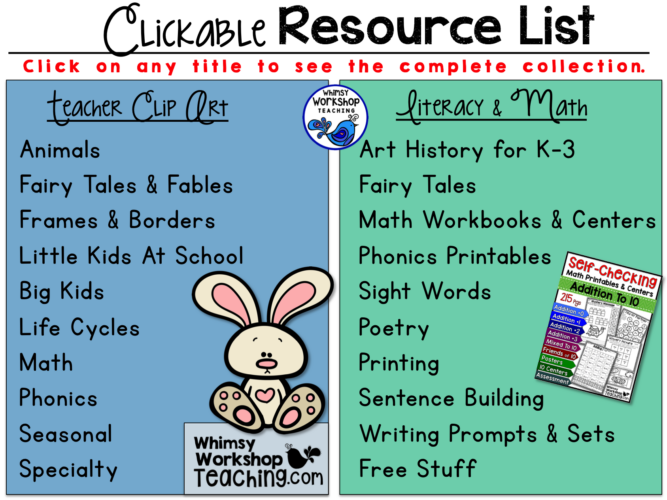 Click here to download the clickable resource list to keep for later.