Does your class study arctic animals? Do you research penguins or other arctic animals? I have a great simple penguin craft to add to your lesson planning.
We make these cute penguins every year and they are always fun, simple and hilarious.
If you'd like to try them, follow the pictures below. You won't need a lot of supplies – just orange, black and white paper. You'll need some glue and scissors, and that's it!
I have been collecting the best art projects in my classroom for over 20 years, and just recently I've put them together with step by step photos so I can easily share them with my colleagues and student teachers. This way I can give them the photos and directions, without having to explain it all myself each year.
If you'd like to see more step-by-step photo tutorials, you can choose from these huge collections of art lessons for elementary classrooms.
Each has lots of photos, a teacher script to read aloud to students, and literacy components to deepen thinking and expression through writing.   
CLICK HERE
to take a peek at arts and crafts collection for the entire school year!
If you're having trouble finding what you need for math, literacy or clip art, you can grab this handy Clickable Catalogue for everything available in my TPT store – a big time saver! Tuck it away for when you need it!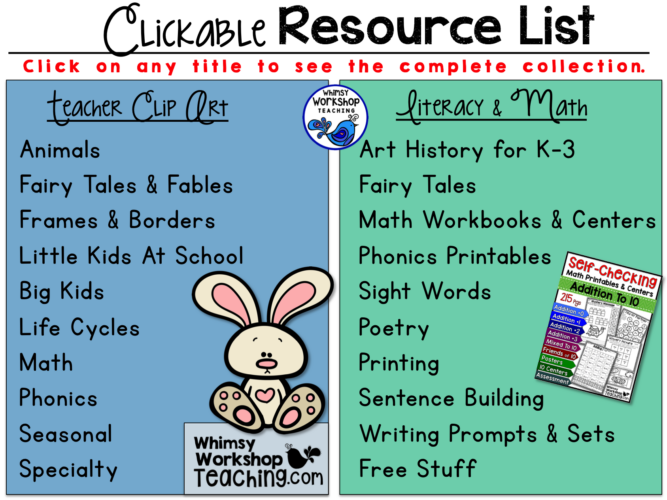 Click here to download the clickable resource list to keep for later.