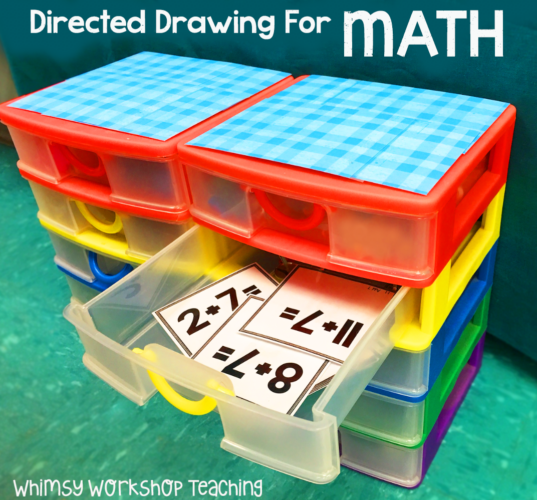 Most of my students have a good understanding of our math concepts, but could definitely use some practice with basic math facts and speed of recall. Fast recall of facts will help them in later grades when the concepts become more complex. Daily repetitive practice helps with speed of recall, but that's not always engaging for students. This is why I began using Math Pictures every day.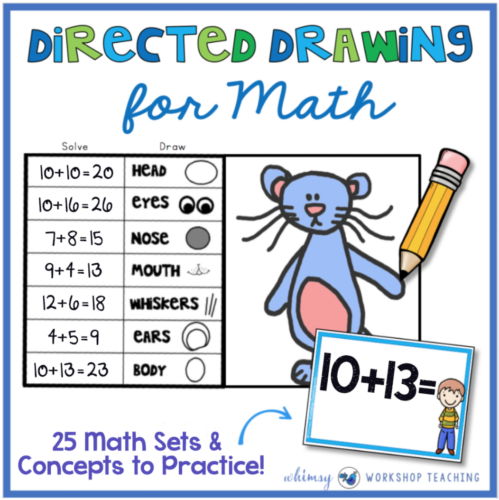 Question:
How can we make basic math facts practice more engaging and fun?
Answer:
Integrate your math practice with other activities that students LOVE!
For my class, it's DIRECTED DRAWING – which is why we integrate art into so of our many activities. You can read about our Directed Draw & Write program, our Art & Literacy program, and our Colorful Math program – all of which integrate art with math and writing through the entire school year!
So here's the basic idea of how we practice our basic math facts through the whole year in our math centers, and how you can easily implement this in your classroom right away:

Directed Drawing for MATH is an idea that integrates art and math together in a fun and interactive way!
The concept is simple: Choose a card, write and solve the question, and check the back of the card to see if your answer is correct.
If it is, add one detail to your pictures, as shown in the spot beside your equation.
My students LOVE creating the pictures together, and always want to make another picture right away when they are done. Meanwhile, they are practicing their math facts and don't even mind!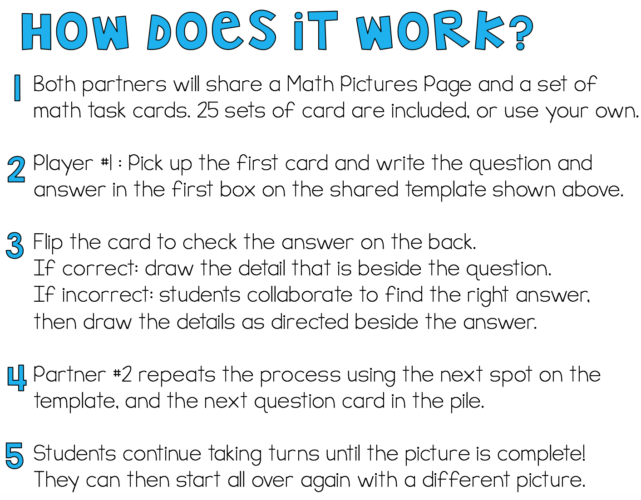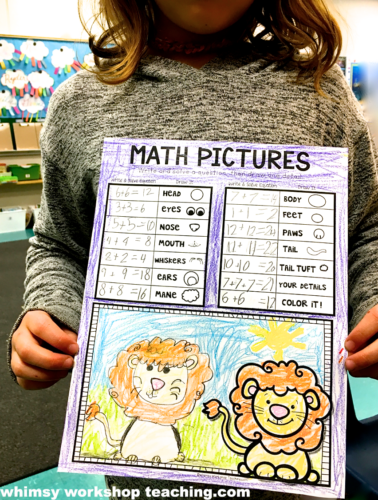 The Math Pictures growing bundle (now complete!) includes 25 sets of math cards. Each set has between 24 and 36 task cards on a particular math concept. We can also use any other math flash cards, so long as the answers are on the back. Here's a list of the 25 sets already included and ready to print:
Doubles & Near Doubles
Adding 1, 2 and 3
Adding 4, 5 and 6
Adding 7, 8 and 9
Adding Groups of Ten (10,20,30)
Subtracting Groups of Ten
Subtract from 13, 12 and 11
Subtract from 10, 9 & 8
2 Digit Addition (no regrouping)
2 Digit Subtraction (no regrouping)
3 Digit Addition (no Regrouping)
3 Digit Subtraction (no Regrouping)
Place Value (1, 10, 100)
Fractions
Time (hour and half hour)
Money Coins (US & Canada)
Geometry (2D & 3D)
Measurement (inches, CM)
Add 3 Numbers
Missing Addends
Arrays
Basic Multiplication
Basic Word Problems
Odd & Even
Number Words
WRITING EXTENSIONS
If you need some writing prompts, my students LOVE to write about their creations!
Blank writing pages (included in the set) can be copied on the back of the drawing templates, so early finishers can use their drawing as the inspiration for a story, or describe how they drew the picture step-by-step.
AND FOR MORE IDEAS…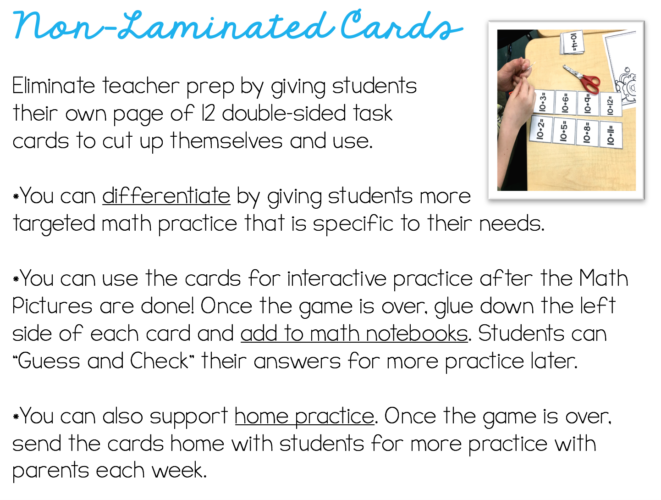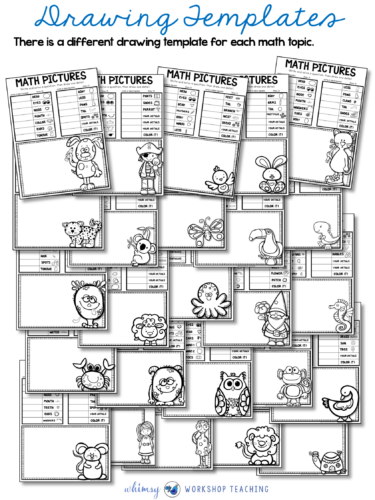 PHOTOS IN ACTION FROM THE CLASSROOM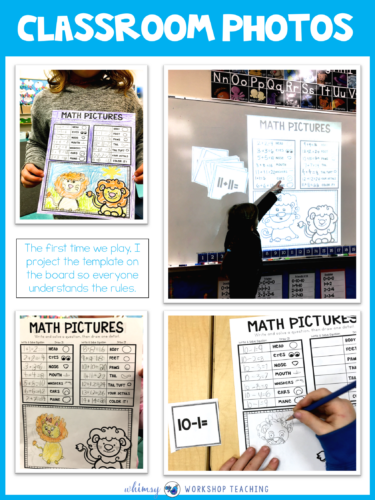 STORAGE
There are lots of fancy or expensive storage bins, but my students find it hard to open and close them properly, or fit them back in the storage bin neatly. So, I use these small drawer bins on the math shelf, and students simply take the whole drawer out and return it when they're done. So easy to keep neat, and a few dollars each at the local dollar store. Dry erase markers can fit inside there, too!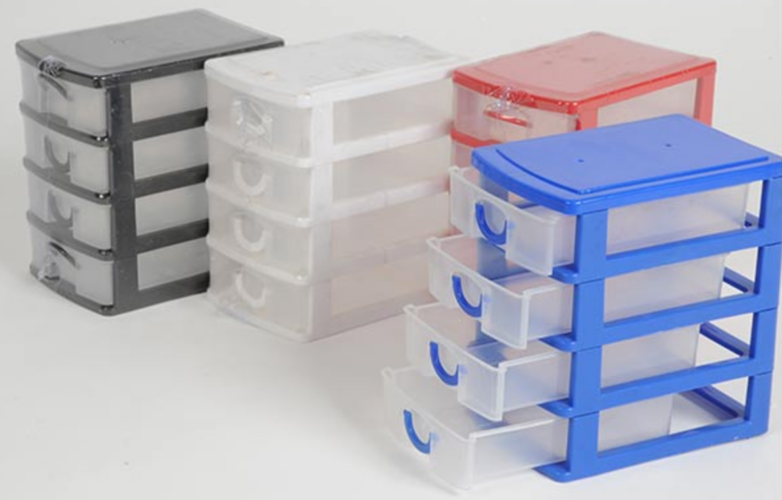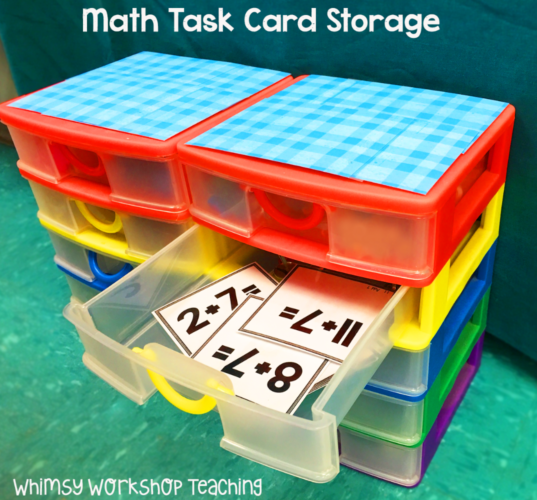 THE COMPLETE BUNDLE OF 25 SETS
The growing bundle is now complete! All of the math concepts listed above is complete! I've included the sets as individual files, but also included a file with all sets that will print everything at once – just choose your preference.
Grab the whole set while it's on sale for 50% off! Click HERE!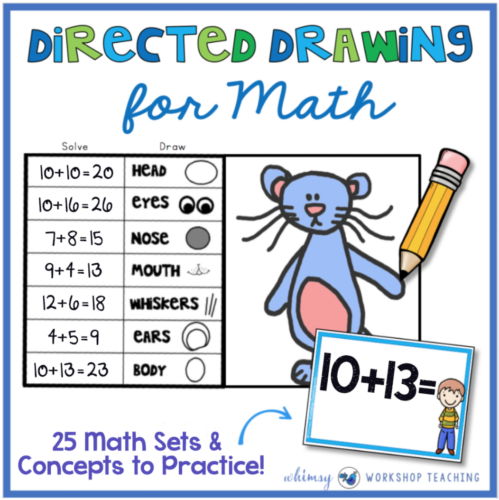 ---
Would you like to try a few sample pages before getting the bundle? You have two sets to choose from (or grab both!)
You can try this sample set GUESS MY NUMBER, which has over 100 mystery number cards!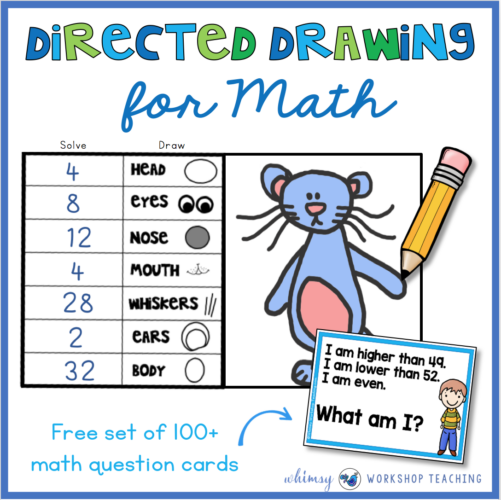 Or, click below to download the set to practice Even/Odd Numbers.
You will receive a set of math task cards asking students to identify whether numbers are even or odd, plus a cute toucan directed drawing template!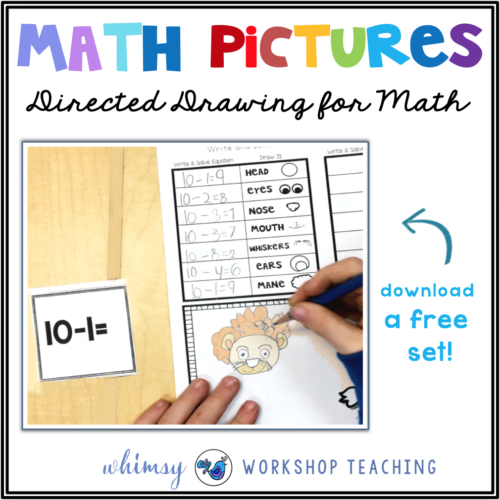 LOOKING FOR MORE DIRECTED DRAWING?
TRY PHONICS OR SENTENCES!
Click the images to read more about these options.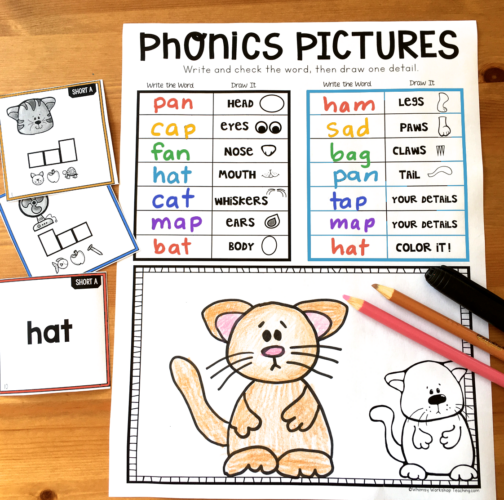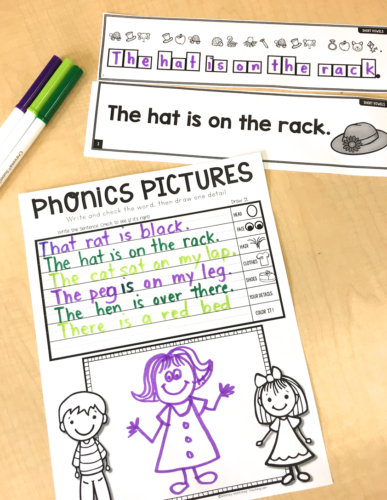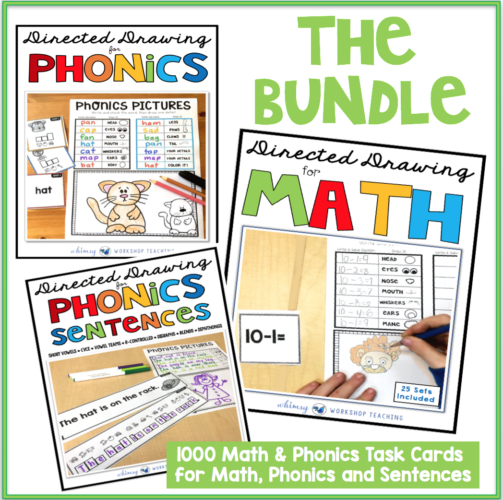 PIN this free sample for later!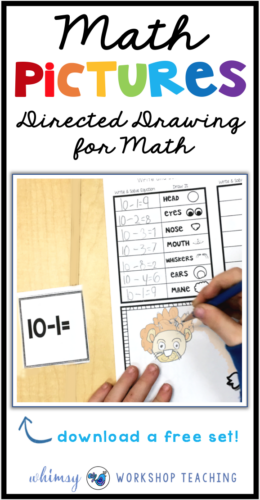 Pin this free resource for later!
Pin this post for later!