During the past few years, STEM has gained significant momentum! When incorporating STEM activities, students think critically, use their hands, and design something they are proud of. Honestly, it is a fantastic experience whenever watching students complete STEM activities. However, we wanted to take this a step further. This led to STEM exploration outside the classroom! While change takes time to plan, this one was amazing from the start. Students let their natural curiosity lead them and feel free to be themselves!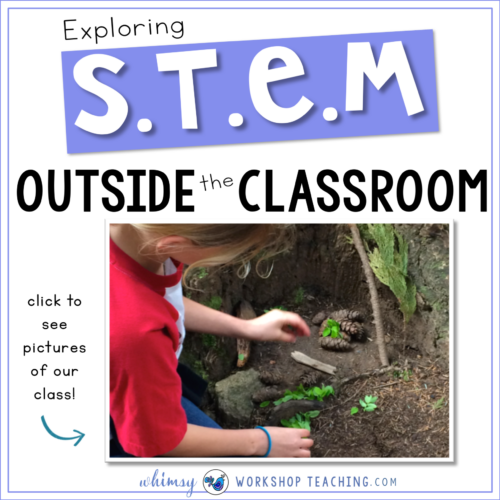 STEM Implementation
Teachers know most students do not learn best by sitting at their desks listening to a lecture. Many like moving around the classroom, socializing, and using their hands. Thankfully, STEM exploration outside the classroom allows this to happen!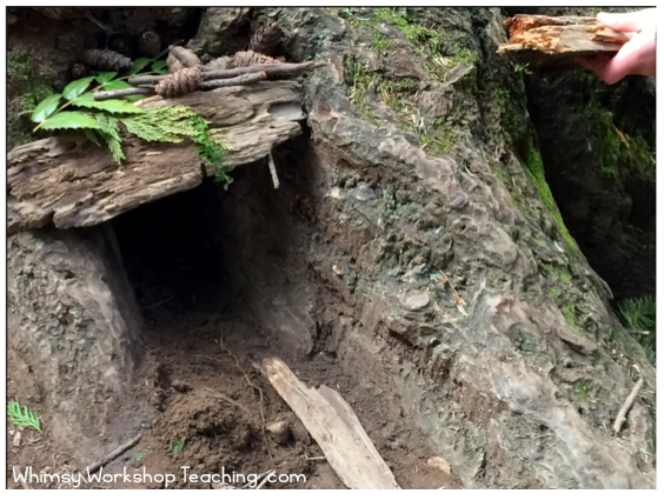 STEM activities integrate science, math, engineering, art, and more. So, students work on all the standards they need to learn but in highly engaging ways. Students can be outdoorsy, athletic, and explore their surroundings by taking these activities outside. Whether this is a forest, walking trail, or field, the outdoors allows students to let their creativity soar.
Setting Up Outdoor STEM
There are so many fantastic STEM resources out there. For instance, we love to get wonderful ideas from the Digital: Divide and Conquer collection. Students can even look up options from their list and pick one.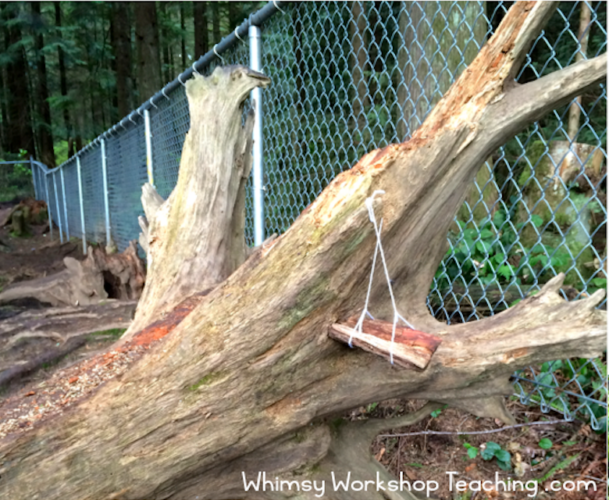 My students loved the project where they had the challenge of "building a log cabin out of sticks." So, we discussed the challenge before starting. This included brainstorming needed material and different design options. It was then time to gather recycled materials, such as cardboard, wire, and pipe cleaners. After this, it was time to become engineers, artists, designers, and problem solvers!
Since we had a forest to explore, students searched for the perfect area. They even found a hollowed-out tree root and added a roof. They made tools for cleaning, a fire pit outside, and a pine cone chimney. Honestly, it was amazing to see how hard students worked when focusing on STEM exploration outside the classroom. 
Ultimately, students explored what animals need to survive and what they would use to clean and store food in their houses. Students even considered what to do in their leisure time. So, they created a swing and zip line.
Extending the Learning
Now, we could have come back into the classroom and switched topics. However, STEM exploration outside the classroom allows projects to come back inside. While the cabin was outside, we continued the discussion of animals finding little houses and seeking shelter. Then, students made their reflections on writing prompts.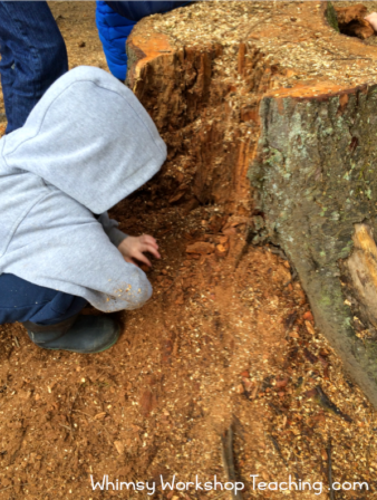 Students were SO eager to write! They wrote about their creation, materials, and construction process. Additionally, they made stories about the animals that "lived" in the houses! It was amazing to see how much learning occurred within a single project.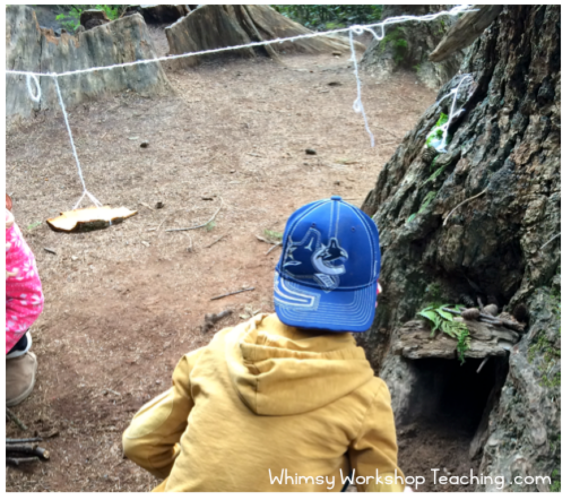 Bringing STEM Inside the Classroom
While STEM exploration outside the classroom is beyond incredible, it is also great to bring inside! 

The Growth Mindset STEM Challenges allow students to see the importance of never giving up! Since this takes time to understand, the projects include 8 popular fairy tales. This helps create the context and a genuine reason for solving an engineering challenge. By setting up the STEM challenge in a partner play, students will persevere together on so many skills.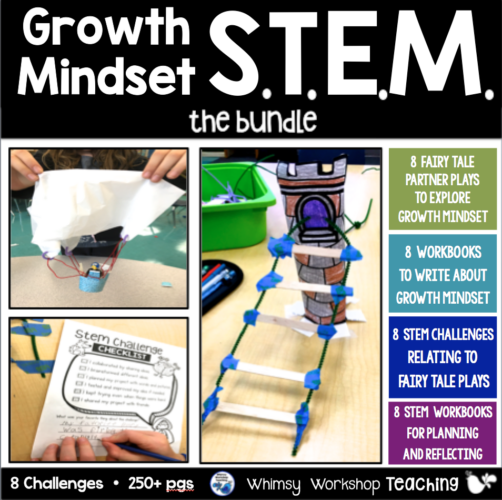 Students will love brainstorming, collaborating, and problem-solving by combining literacy and STEM!
Honestly, STEM lessons add in tons of content, engagement, and meaningful learning with little planning and prepping. Whether using STEM exploration outside the classroom or inside, students will love designing their learning based on their interests and discoveries. 

If you do not want to miss any of the upcoming lessons, join my email list to be notified of all the interactive lessons coming up! By joining the email list, you will also receive freebies for blog exclusive subscribers!