Honestly, teaching sentences is challenging! There are so many skills involved, such as spelling, spacing, capitalization, and punctuation. So, it is easy for students to feel overwhelmed or frustrated as they work on remembering each step. Since students will write throughout their entire lives, teachers work hard to find creative ways of teaching sentences. Thankfully, Secret Sentences are here to make writing engaging and hands-on! Students LOVE to solve a secret mystery while working on letter-sound knowledge!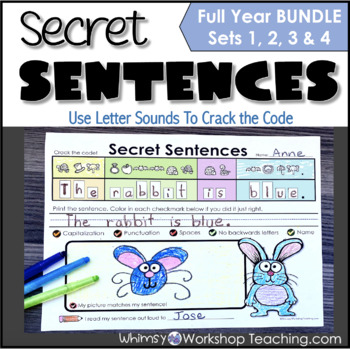 Secret Sentences Skills
Students work on so many skills as they decode simple sentences!
To get started, they identify the first letter of each icon and write the letter to decode the sentence. After working on icon decoding, students will write the whole sentence neatly on the line. There is even a proofreading checklist to remind them about punctuation, spacing, and letter formation. Then, they will read their sentence aloud to a friend. Each friend will sign his/her name for accountability. Secretly, this adds even more writing practice! On top of this, students will draw a picture for comprehension.
All of these essential skills happen on one single page! Students will show so much reading and writing growth with Secret Sentences.
This money-saving bundle is the perfect way to guide students to create, read, write, and self-edit complete, simple sentences!
Each set covers multiple skills and spelling patterns. For instance, set 1 works on simple sentences with sight words. This also includes number and color words. Set 2 focuses on words with blends, while set 3 focuses on sentences with digraphs. Then, set 4 focuses on one alliterative sentence for each letter of the alphabet. By breaking down skills one at a time, students are excited to work on their reading and writing!
On top of these skills, all of the Secret Sentences work on proper sentence formation, capitalization, punctuation, self-editing, and comprehension.
Teachers can either print the black and white printables or full-color versions. Additionally, teachers can laminate for no-prep literacy centers!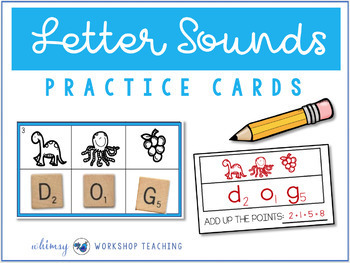 As a BONUS to the bundle, there are 100 word cards to use with letter tiles as a no-prep literacy center any time of the year!
If you want to check out a set before purchasing the bundle, try the Secret Sentences Set 1! This focuses on sight words, number words, and color words! 
Grab this Back to School Sentences FREEBIE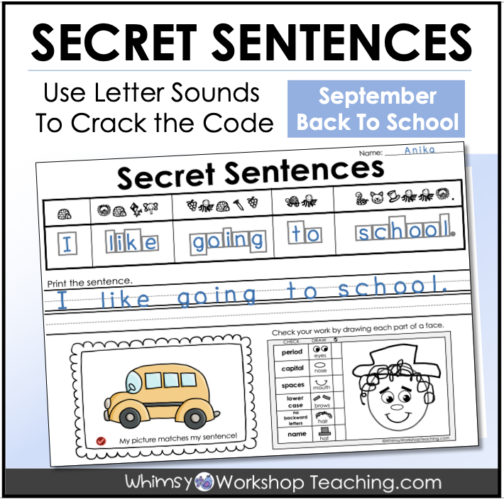 Students love seasonal activities! Honestly, they get the best smilies on their faces when they find out they have seasonal lessons to work on. For them, it means they have a teacher who understands their excitement.
Luckily, this bundle has 14 seasonal packs of Secret Sentences! Each of the 14 holiday-themed packs includes at least 7 pages of activities. So, students will learn all about creating, reading, writing, and self-editing complete, simple sentences.
Specifically, there are over 100 pages for back to school, Halloween, Thanksgiving, Christmas, Easter, spring, and more! The wide range of Secret Sentences ensure there are seasonal activities to use throughout the entire year!
Students will love cracking the codes! There are even blank pages for students to create their own coded sentences for peers to solve.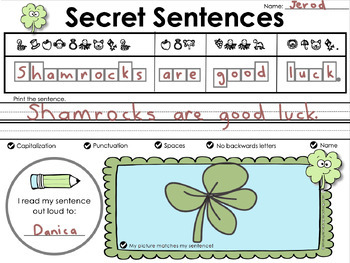 Teaching Sentences Guidance
For more tips on teaching sentences, check out Secret Sentences for Phonics Fun! This explains how we begin building simple words with tile cards and progress to simple sentences. This is a great way to ensure students have the needed support and guidance!
Honestly, teaching sentences requires so many different focus elements. Thankfully, the Secret Sentences make this process fun and hands-on! Students will love building sentences with these activities!
If you do not want to miss any of the upcoming lessons, join my email list to be notified of all the interactive lessons coming up! By joining the email list, you will receive freebies for blog exclusive subscribers!