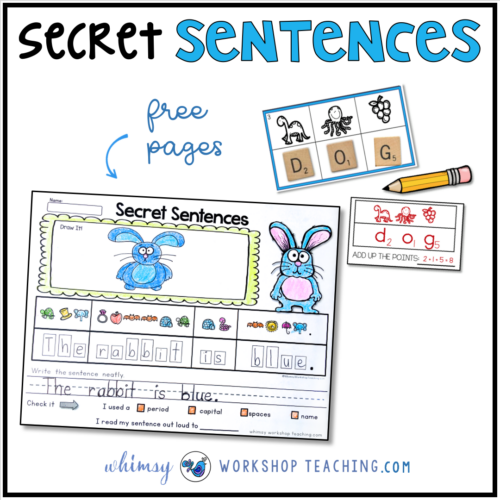 One of the most engaging activities in my classroom over the last 20+ year has been Secret Sentences. Students LOVE to solve a secret mystery, and even better when they are practicing their letter sound knowledge at the same time!
WHERE TO BEGIN: SIMPLE WORDS
We begin with simple words. We use word tiles, scrabble tiles, or homemade tiles with n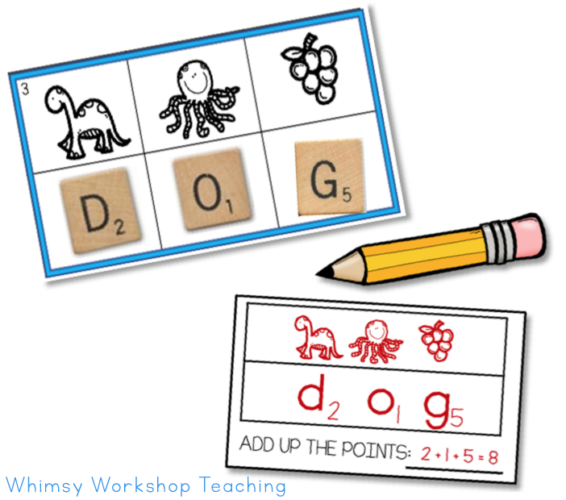 As shown, student place tiles to match the FIRST SOUND of each little picture. They can also use dry erase marker on the cards shown and choose their own amounts to assign each letter! They record all the words and decide who is the winner.
SEASONAL WORDS
We also have fun, seasonal words to decode in our centers all year!
Just toss these cards in a basket and they are ready to go. The task is the same: write the letter that corresponds with the beginning sound in each little picture, and decode the word!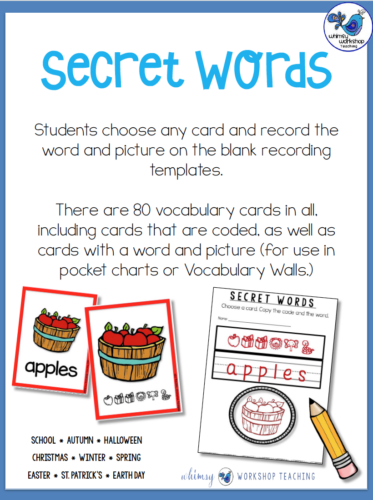 SIMPLE SENTENCES
Next, we move on to simple sentences. We do these sheets for morning work or in our literacy centers. If they have free choice of activities, these pages always disappear first! Students write the letter for each picture, and decode the secret sentence! Then they prove their comprehension by drawing a picture that matches the sentence. A peer editor makes sure they match!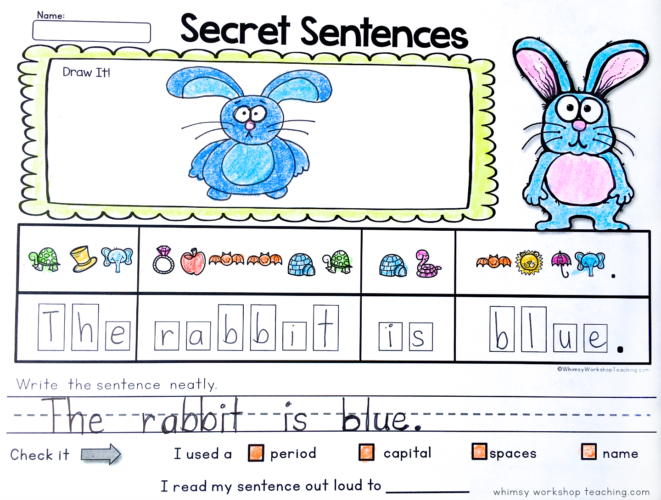 Once we know our sight words and basic sentence structure, we move on through the year to practice spelling patterns, such as blends and digraphs.

If you would like to try some free pages from the Sentence Building kits, just click below!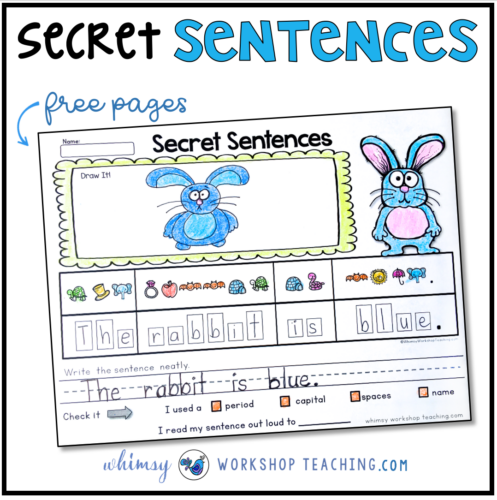 Pin this post for later!