Fairy Tales are well proven vehicle for Readers' Theater, but the engagement and learning increases significantly when you also incorporate masks and interactive play.
Here's how we explore fairy tales in my class.



Character Masks

Creating masks is a fun way to incorporate art into your literacy activities. They are so fun, and sometimes I almost can't recognise the students underneath!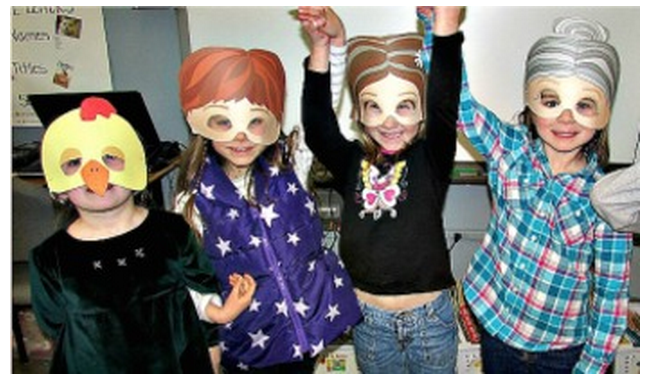 I love that there's lots of laughing when the kids walk around with these on!
Letter Writing
Letter writing to the fairy tale characters is also a big favorite every year. 
My students seemed compelled to give the Wolf some "friendly" advice about life skills and attitude, as you can see in the following letters…
Partner Plays
Partner plays and small group reader's theatre can be as complex or as simple as you like. Sometimes we practice and present to other small groups all at once, and other times we present the plays in front of the class, or even other classes! Regardless, it's a meaningful way to practice reading aloud and fluency. Some years my students even wrote their own scripts!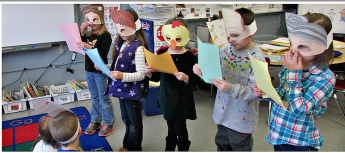 S.T.E.M. Integration
Fairy Tale reader's theatre is a big part of our S.T.E.M. explorations. We begin our STEM lessons by reading fairy tale partner plays. The plays we use end with a STEM challenge, so students are prompted to help the fairy tale characters by inventing and building with purpose.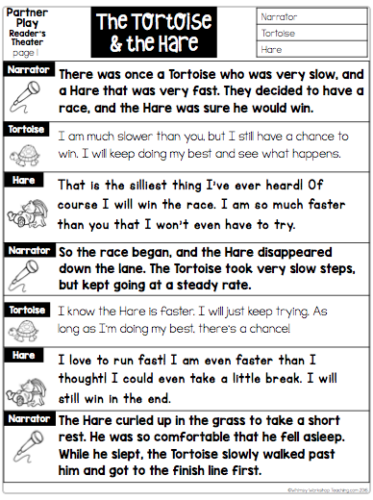 In the pictures below, you can see students building and writing as part of the STEM challenges for Jack and the Beanstalk, The Three Little Pigs, Rapunzel, Little Red Riding Hood, and the Gingerbread Man.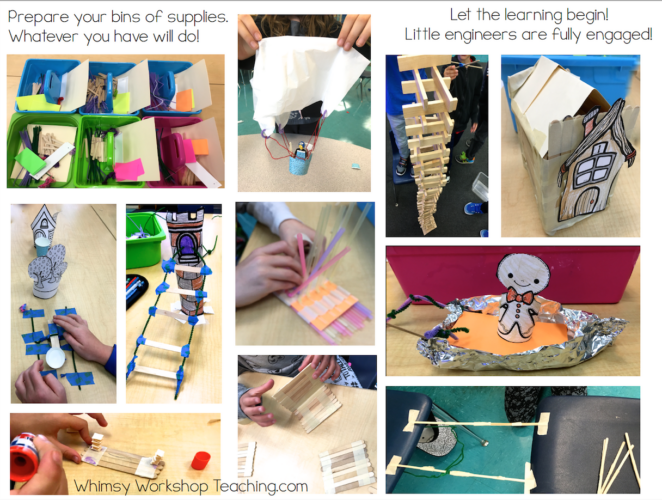 Fairy Tales Resources
You can see ALL available STEM challenges exploring fairy tales by clicking HERE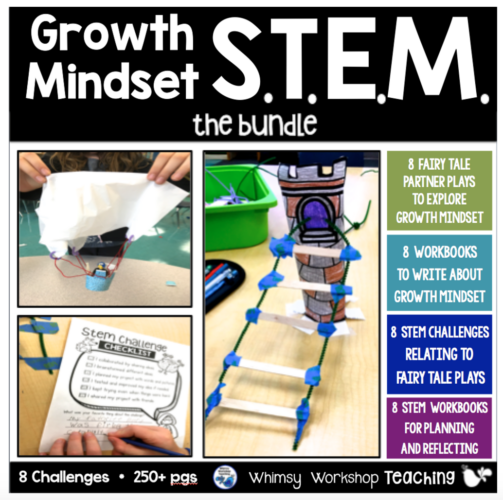 To get an idea of the fun activities packed into the STEM bundle, you can take a look at this free STEM flip book for use with any version of Little Red Riding Hood. Just click the blue button below!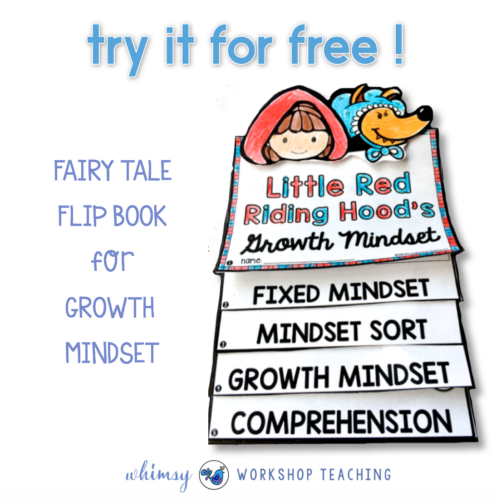 You can see ALL fairy tale sets including printable masks and literacy prompts by clicking HERE.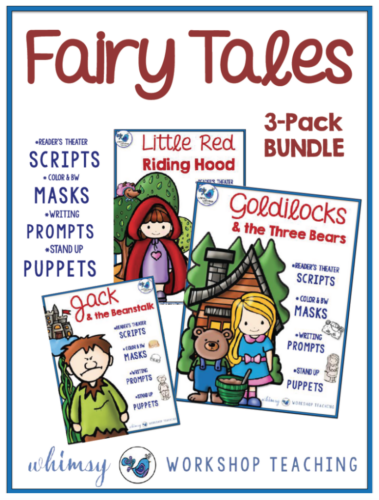 Pin this post for later!