If you've read many of my posts, you'll know by now that we integrate almost all of our content areas in class.  Rarely do we let an opportunity for writing go by, and using our own art is so motivating!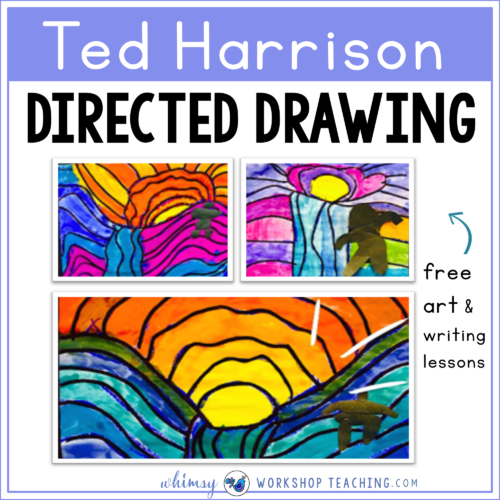 But we do keep it simple! For example, we recently studied the art of Ted Harrison, who painted in the north of Canada. His colorful but simple images are perfect to study with elementary students.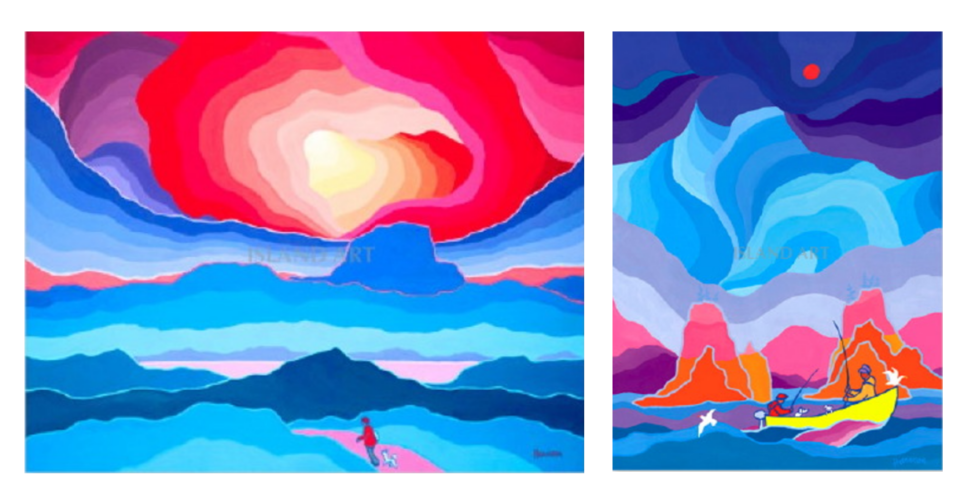 We googled his artwork and simply talked about what we noticed. We noticed how he used large patches of warm colors beside patches of cool colors to create contrast. We noticed how he broke apart lines of different colors, moving from dark to light, creating the impression of distance (perspective).
And then it was our turn! We completed these pictures as a directed drawing. I used a teacher script to talk about Ted Harrison's life and painting style, and then walked the students through each step!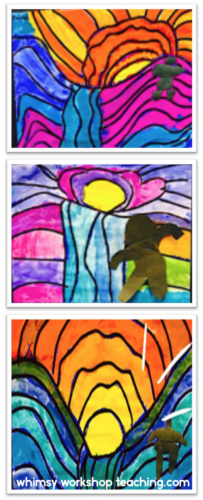 If you'd like to do this project with your class, you're in luck! I've typed out the complete lesson, including the teacher scripts and the steps for making this artwork, as a free bonus in the art set called:
If you already own that set, it will be a free download. If you don't own it yet, you can still try it! Just click the blue box below to download the whole lesson for free!
If you are looking for more NO PREP art lessons to do with your class, there are a huge bunch to choose from depending on what you'd like to study. You can choose from art history, modern artists, or art around the world. Click any of the pictures below to take a look! All of the collections have read-aloud scripts, photos of work, and literacy components included. All the work is done for you – and there's enough to last the whole year and then some!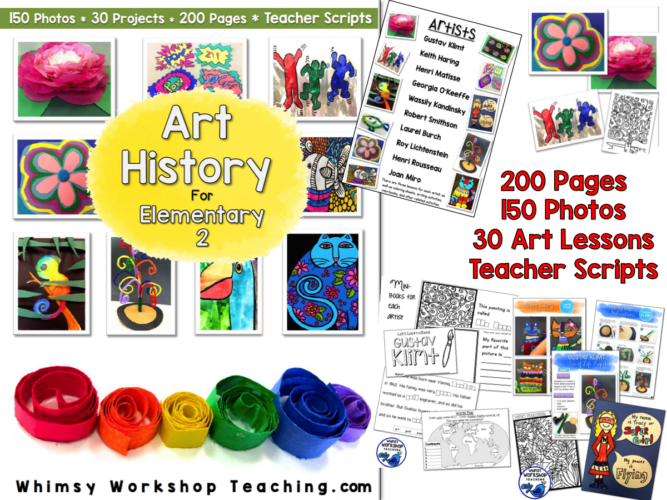 If you're having trouble finding what you need for math, literacy or clip art, you can grab this handy Clickable Catalogue for everything available in my TPT store – a big time saver!

Tuck it away for when you need it!
Click here to download the clickable resource list to keep for later.