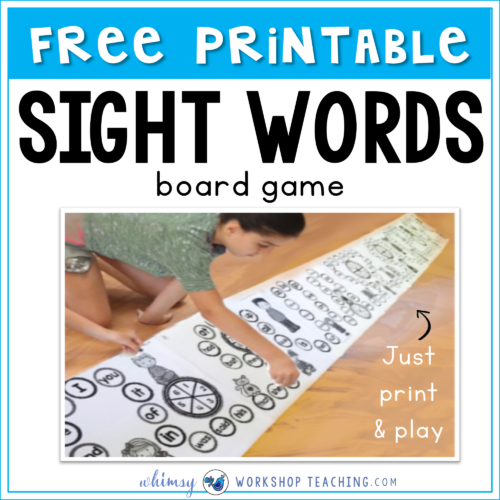 Do your students need help with sight words?
Emma from Clever Classroom and I have some sight word ideas to share with you!
We have teamed up to each launch our own VIP groups, and we'll be sending out our best teaching ideas and free resources!
By joining up with Whimsy Workshop Teaching you'll get an instant download:
This is SO much fun for my students!
Just print out the pages and tape end to end so that it stretches across the whole carpet! You can use dice, or the built-in spinners.
The best part is that it is "never ending", because when students get to the end they are prompted to turn around and go back!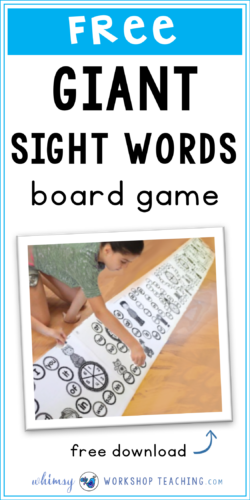 Of course, you'll also receive LOTS of other teaching tips every week or two. In each email, you'll find a time-sensitive password for access to our EXCLUSIVE teaching resources page! There's new content often, and you'll also have access to free content from previous emails as well!
Pin this freebie for later!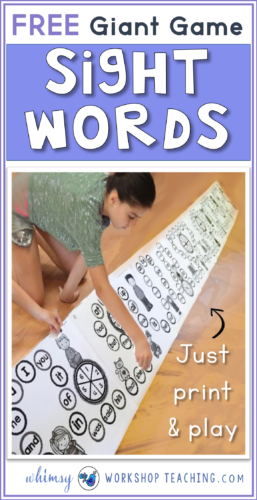 ---
If your students love game boards, we also have a huge pack of 70 single-page game boards for all the spelling patterns: long and short vowels, blends, digraphs, and lots more – perfect for literacy centers year round!
Or, you can grab enough sight words resources to fill an entire year of sight word centers! There are fantastic as take-home work and sub-tub work as well.
Click HERE to see them.
Pin these games for later!
From Emma at Clever Classroom also has some wonderful resources to support phonics in the classroom. She is offering several of them for free when you sign up for her newsletter!
To see them, you can visit her excellent blog for more details: http://cleverclassroomblog.com/
If you haven't checked out Emma's products, I'd recommend starting with the one below:
---
MORE SIGHT WORDS!
Looking for more sight word ideas?
You can see a huge page of sight words resources by clicking HERE.
You can also click below to download several pages from the Sight Word Bundle!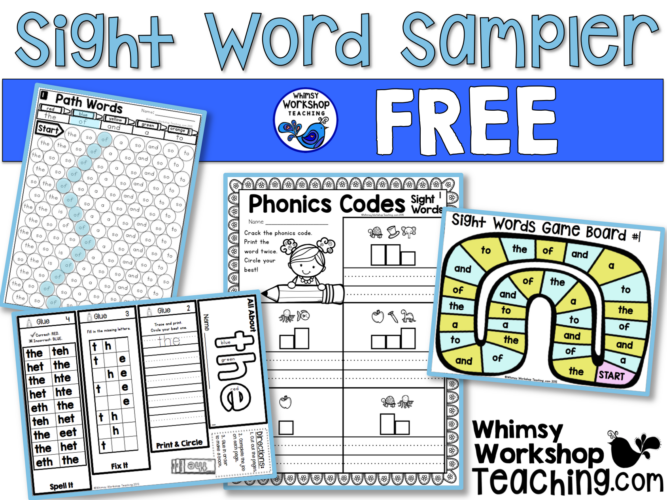 Pin this sight word pack for later!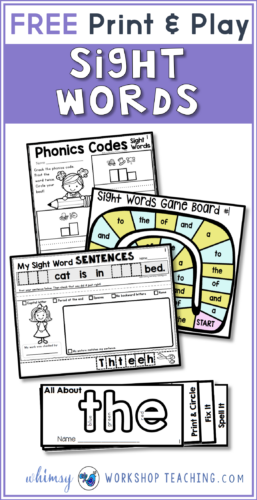 Thanks for visiting, and I hope to see you again soon!