Using stories to teach social skills is an engaging and effective strategy. This post outlines some quick and easy ways to incorporate social skills stories into your daily lessons!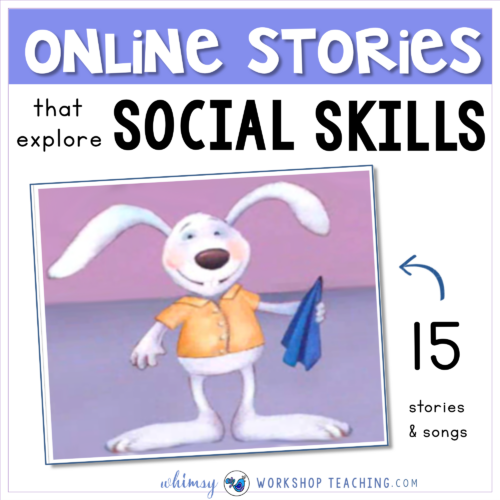 Howard Wigglebottom Stories
My favorite find in the last year is the site dedicated to the Howard Wigglebottom stories. These cute animations focus on character building, social and emotional development, and lots of other essential ingredients for the primary classroom.
And guess what? They are all animated on one website! We use one story each morning as a springboard for our discussions. The animations (which we also have in hardcover books) are cute and funny – my students really adore them.
---
Howard Wigglebottom Songs
Not only are the animations wonderful, but there are adorable little songs to go with each story.
My students beg for them each day and love to sing along. Their favorite is "Mind Your Manners" (bottom left), but they are all fun to sing along with. Many of them have the lyrics on the screen for a bit of extra reading practice!
I will be using these videos as the basis for week-long social skills activities. There are also posters to print, coloring sheets, and other valuable resources on the same website.
Check out the entire collection of stories and songs HERE; all free and truly wonderful!   
---
Storyline Online
My students also really enjoy the read-alouds from Storyline Online. A great selection of stories read aloud by famous actors – my students are captivated! Click HERE to visit – it's all free!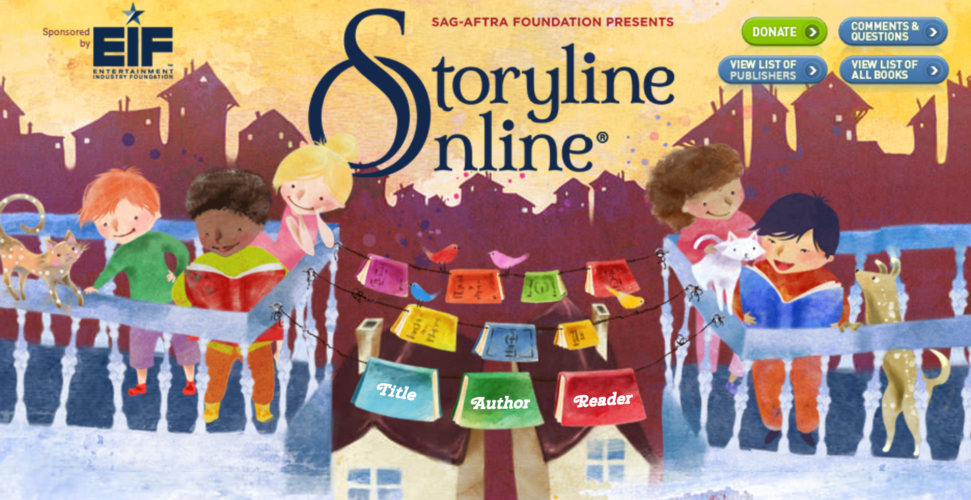 Pin this post for later!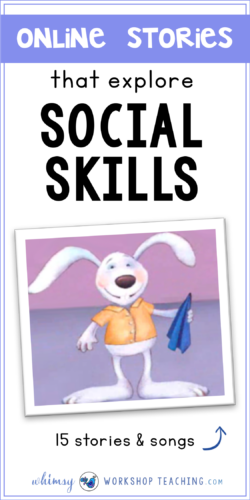 ---
VOOKS free teacher sign up!
Last, but not least, there's a collection of storybooks on a website called VOOKS that is (as of the date of writing this) FREE for teachers for the first year. All you do is sign up, and you can access an entire library of story books with NO advertisements! You can sign up HERE.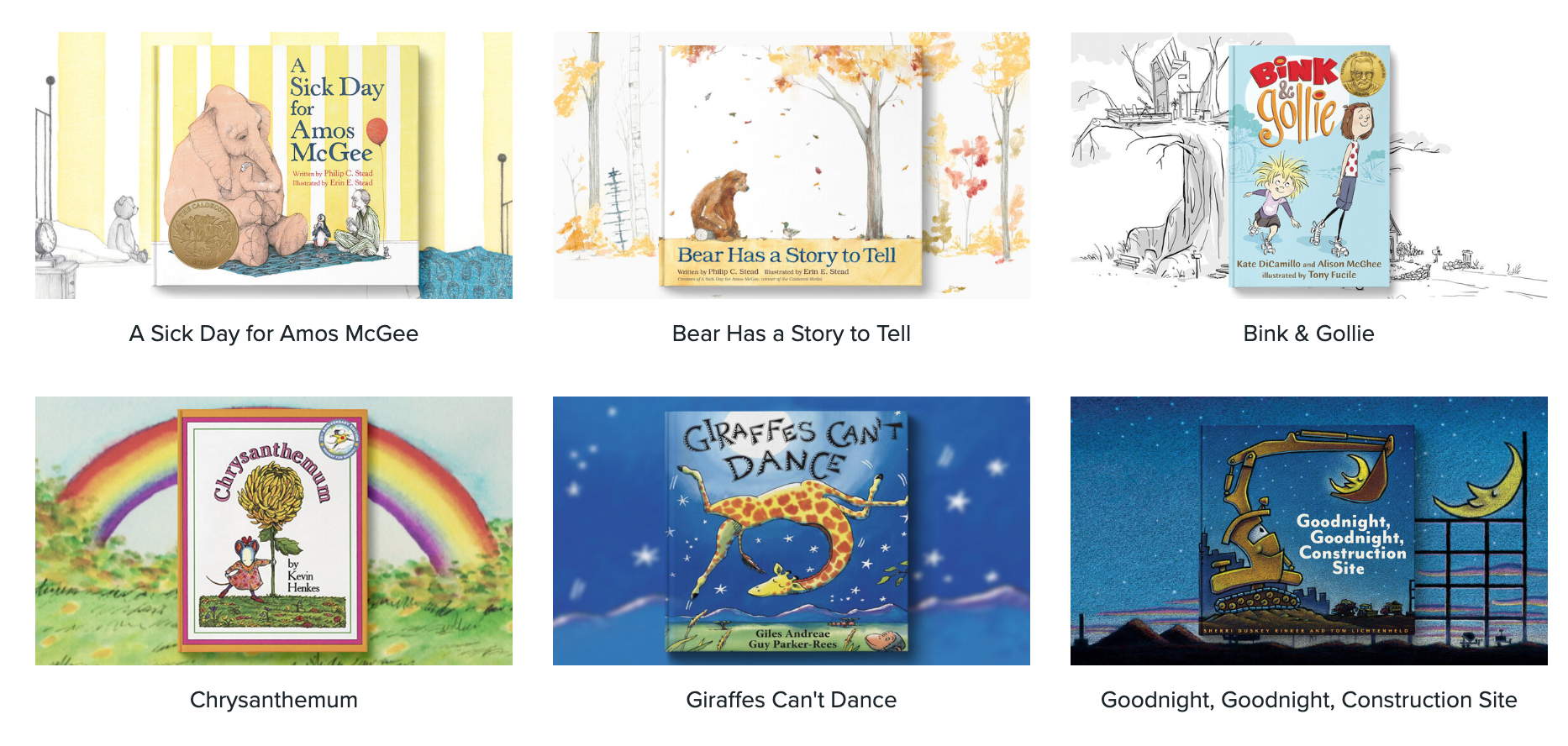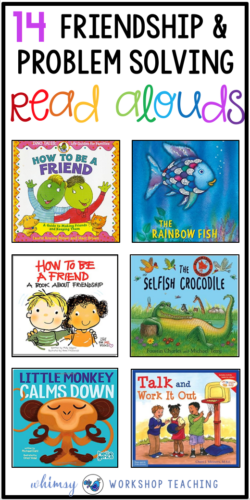 Pin the SEL resources for later!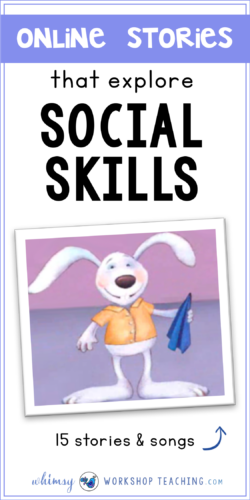 100's of Social Skills Lessons
If you are looking for more help teaching social skills, you can take a look at what I'm using in my classroom this year. The Kindness Classroom Full Year Curriculum has teacher scripts and tons of interactive lessons, activities, art projects and printable stories to support your lessons!
Click HERE or the picture below to view the extensive preview with free resources inside!