How do you handle differentiation when it comes to non-fiction writing?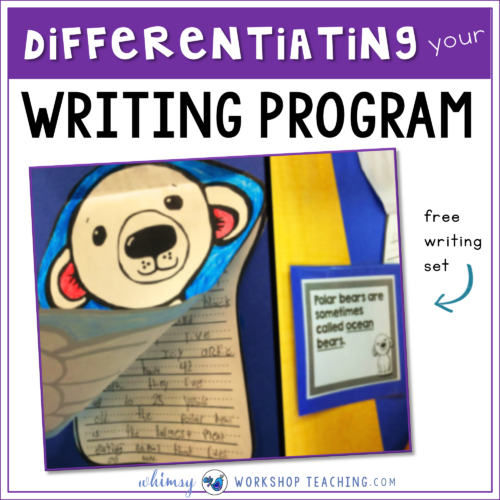 Over the last 20 years, I've learned that when teaching in my multi-age classroom, differentiation is a MUST. There are many different ways to accomplish this, and I have found that getting this right can make students feel very successful, which makes it a big deal!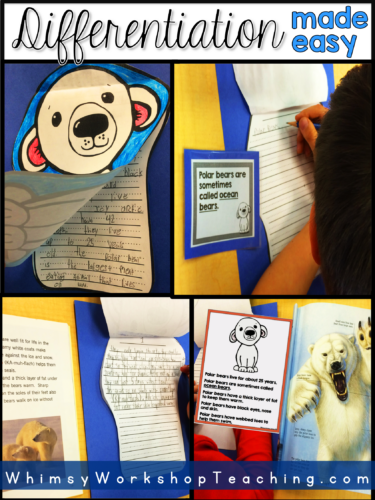 MODIFY THE CONTENT
When we are working on non-fiction, for example, I offer students information in many different ways. I prefer to allow them to choose the materials that feel "just right" for them.
This can be done in a number of ways : by adapting work, color coding activities, or even extension activities for early finishers either on the page, or available elsewhere in the classroom.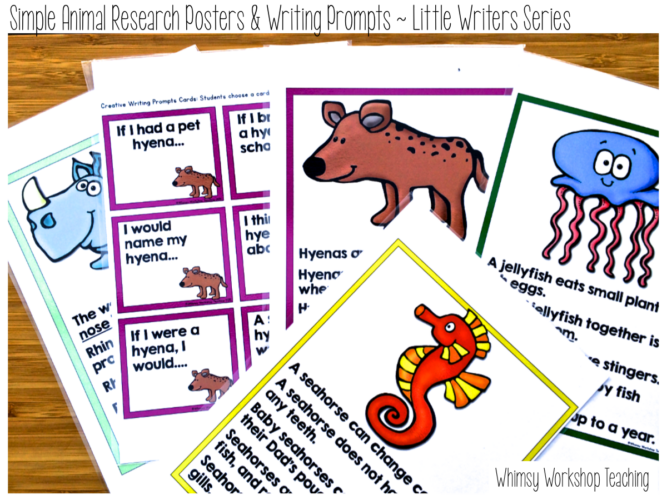 ONE EXAMPLE FROM MY CLASSROOM
For a non-fiction study on polar bears, I would do the following:
For my emergent writers, I use

fact cards

for each animal. My littlest friends can't handle too much information on a page, and have trouble copying from the board. Simple fact cards work really well for them.
For more independent readers, I use a small collection of facts, such as a

poster

. The poster can be pre-made, or generated with students based on things they may already know. I like to project the fact posters for the whole class to see, or make a few copies for each table.
For more challenge, I use a wide range of non-fiction

books

for students to look through and pull information from.

DIFFERENTIATE THE FINAL PRODUCT
This simply means that I've adapted the workload and expectations for each student depending on their ability. This could be as simple as variety in the writing page or booklets – some with several pages fully lined, and others that have only a half a page of lines to write on and more room for a picture.
More often I try to let students choose from a variety of formats, and leave everything as open-ended as possible. This is especially true at the beginning of the year when you are still getting to know your students.
Here's an example of one resource I use in class. It has three levels of information cards or posters for each animal, as well as differentiated writing jobs.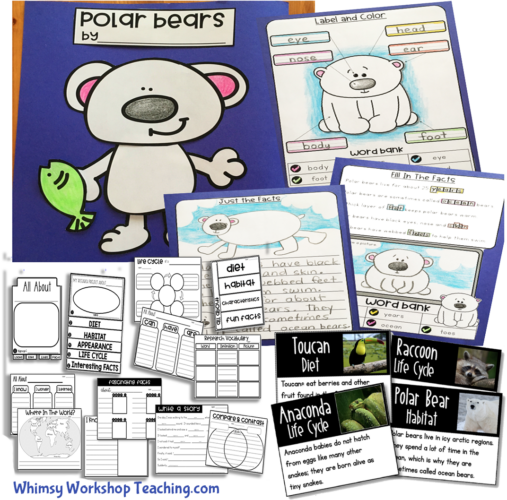 Here's another resource I use when I'm studying animals from a particular region. You take a quick look by clicking HERE.
====================================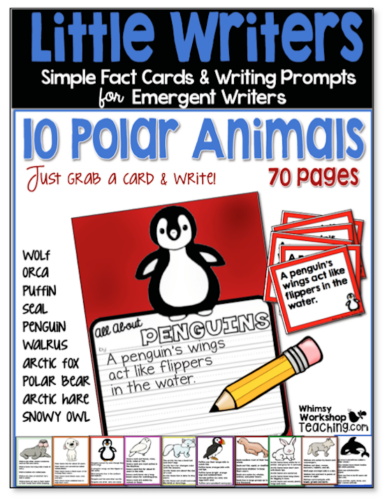 There is also a bundle of three complete 10 Rainforest Animals, 10 African Animals, and Sea Creatures!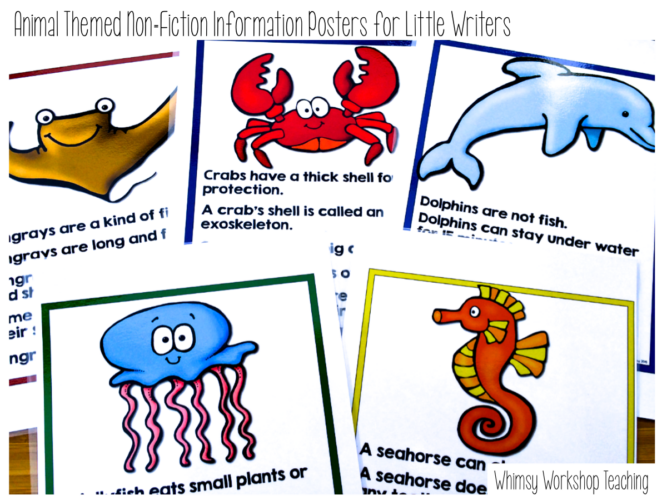 FREE SET TO GET YOU STARTED
If you'd like to try a free sample of how these sets approach differentiation, you can grab a complete set to study dolphins! Inside are sentence fact cards, a dolphin fact poster, and several writing templates.
Click HERE and you will be taken to the product page for the bundle.
You can also enjoy a set of dolphin materials to try with your class.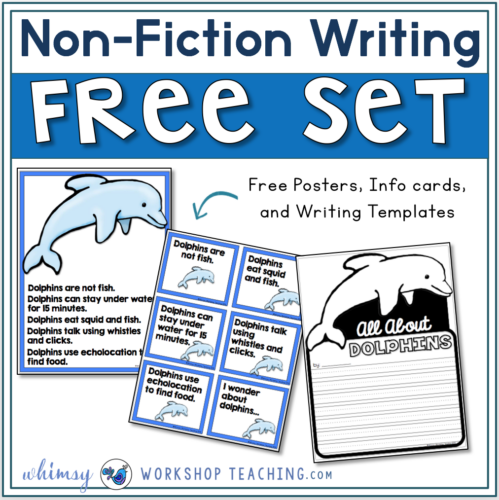 Pin this freebie for later!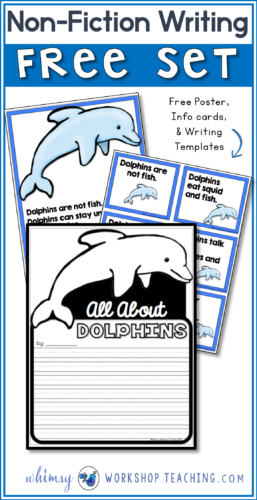 ======================================
Sometimes we complete our writing in these fun shape books! You can see them by clicking HERE. They are perfect for research projects, or just as free choice writing booklets in writing centers.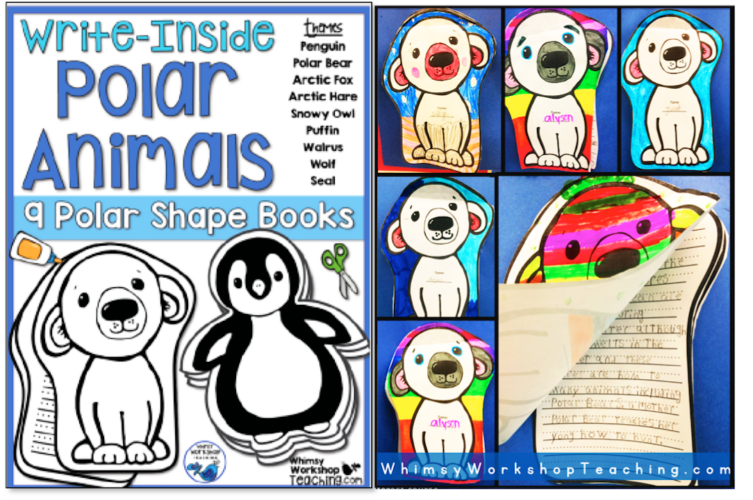 Pin this post for later!