---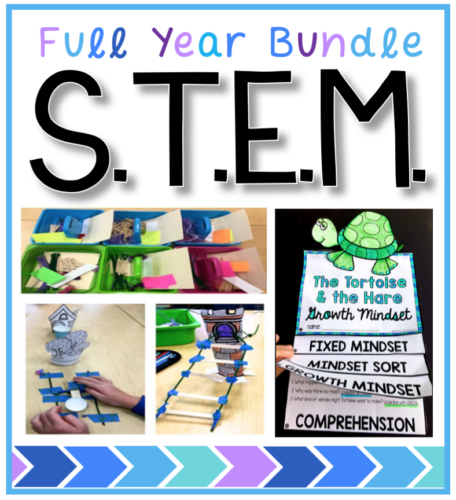 This is super popular STEM bundle that integrates hands-on STEM challenges with GROWTH MINDSET concepts!
Each fairy tale uses a funny partner play script to explore characters that have either growth mindsets or very fixed mindsets! There are printable response pages to further solidify the concepts.
Each story script ends with a STEM challenge. Students are prompted to help the characters solve their problem by building with the materials you provide for them. There is a workbook to record ideas, brainstorming, steps and improvements made, and reflection on the collaboration process.
There are 16 complete sets included:
Set 1 covers 8 fairy tales and uses workbooks.
Set 2 has 8 more fairy tales and uses flip books 
The Full Year Bundle contains BOTH of these sets at a reduced price!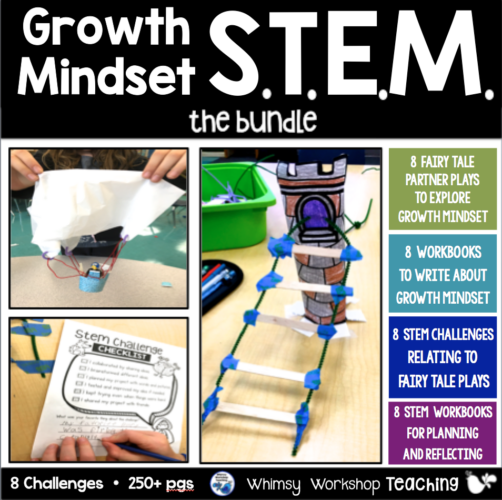 ---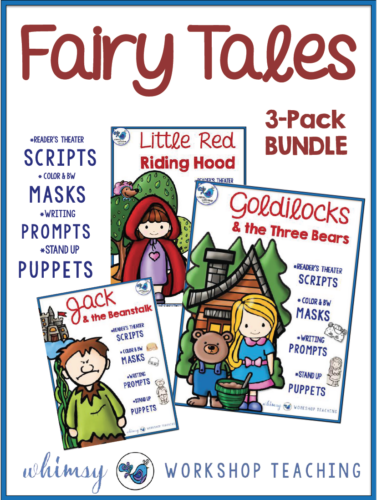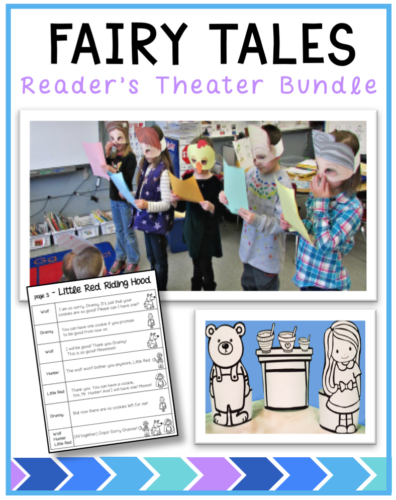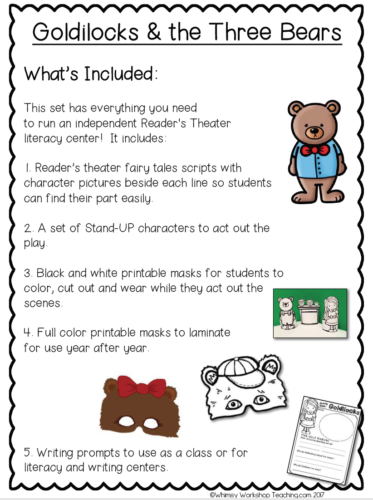 ---
Fairy Tales Phonics – Printables for Emergent Readers