Looking for some new ideas for Father's Day?
I've got two Father's Day ideas for you – and they're free!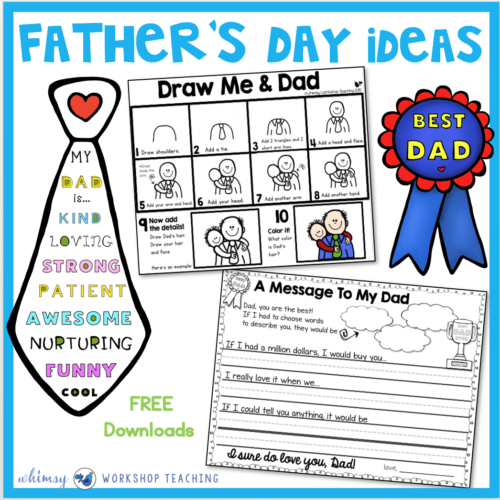 FATHER'S DAY DIRECTED DRAWING
Do your students love directed drawing?
Parents just love the personal touch of a drawing made by their child.
It's a simple ideas but such a wonderful keepsake!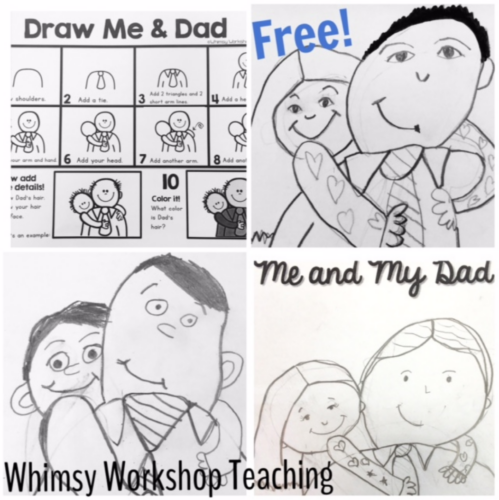 Students just follow the steps to draw themselves and their Dad.
Then they color it in, and write about it using several writing prompts.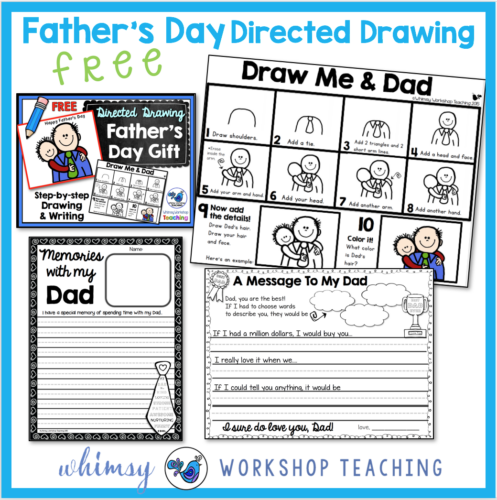 MAKE YOUR OWN CARDS
Do you have your own ideas for Father's Day?
Do you want to custom design your own writing prompts or cards?
I often have very specific needs or ideas when designing activities, or wish to differentiate the activities for particular students.
You can create your own activities using this set of clip art images for Father's Day!
All you have to do is download the images and insert them into your Power Point page.
I've used these to make:
Father's Day Cards: Insert images on the right side of a blank page, print, and then fold in half.
Coloring Pages for younger students: Insert any of the images onto a blank page and enlarge to fit the whole page (click on the image and drag the corners outward to enlarge the image to the size you prefer).
Color by Numbers: Same as above, but type numbers on top of the image using text boxes.
You can save your creation as a PDF, or you can print directly from the Power Point document.
You can try it for free by clicking below!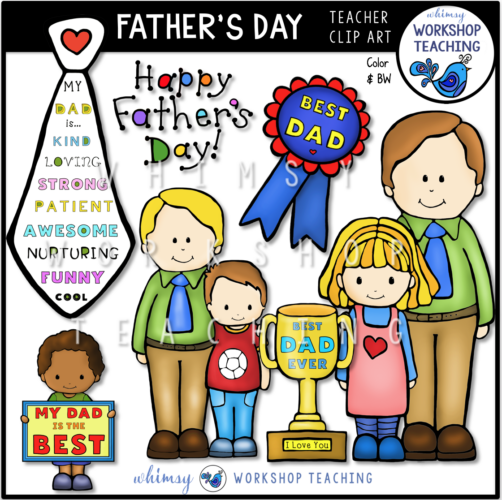 I hope you enjoy these activities with your class!
The possibilities are endless, and I'd love to see your directed drawings or projects made with the Father's Day clip art.
There are also free directed drawing templates for Mother's Day, and 25 more Mother's Day ideas available in another post: (click here).
Pin this post for later!