Looking for more Mother's Day ideas? Add some Borax to your shopping list!
Try these Mother's Day pendants and add a little SCIENCE to your project!
Students are so excited to see the crystals grow, and then add string to make a crystal necklace that mom will love!
MATERIALS NEEDED
The materials for this craft are simple:
Borax
Glass jar
Hot water
Pipe Cleaner
Wire
Pencil or stir stick
Measuring cup and spoons
Food Coloring (optional)
String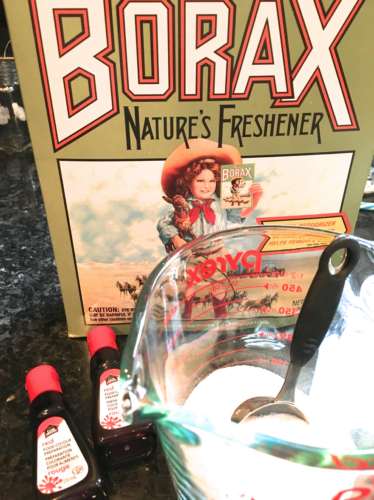 HOW TO MAKE IT
1. Bend the pipe cleaner into a spiral shape. Attach a plain piece of wire (a few inches) to the spiral end, and attach the other end to a pencil or stir stick. The pencil will rest on the top of the jar so that the pipe cleaner is suspended in the water without touching the edges.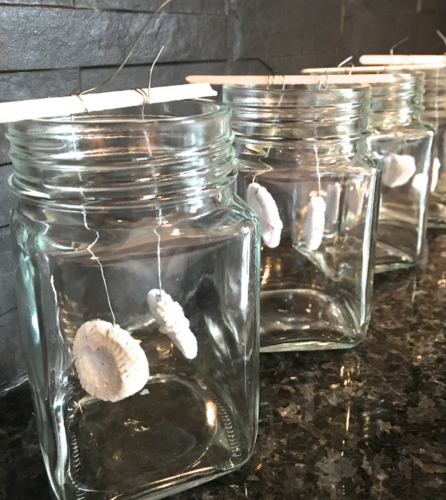 2. Mix 3 tablespoons of Borax powder into 1 cup of hot water in a jar. Mix until it dissolves.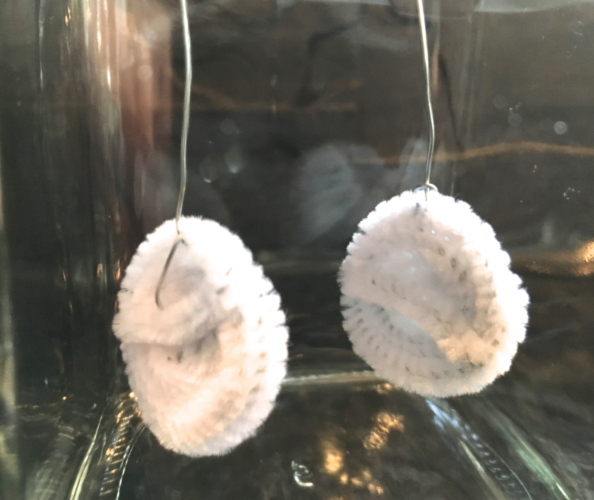 3. Add red food coloring if desired. Let the jar sit for about 8 hours, or overnight, so the crystals will grow.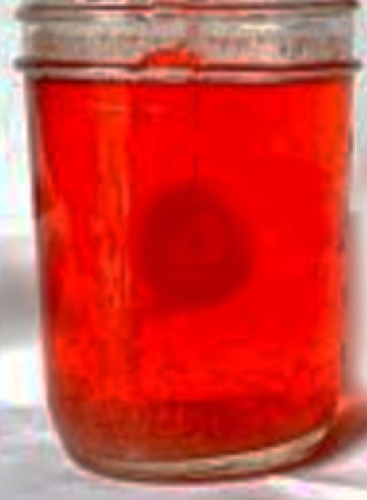 4. Remove the crystals and let dry on paper towel.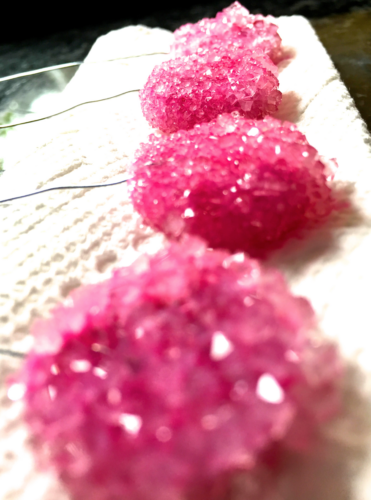 5. Wrap the wire around the end of a pencil to make a circle for the string to go through. Add some string (long enough to fit over your head) and tie.
HOW IT WORKS
The heated water molecules move farther apart than cold ones, making room for more of the borax crystals to dissolve. As this solution cools, the water molecules move closer together again. The borax crystals harden, and they attach themselves to the fluff on the pipe cleaners.
My students LOVE this and we ended up making more Borax crystals for class. We tried the really large kind shown on this youtube video: Click HERE , just type "grow borax crystals" into a google search!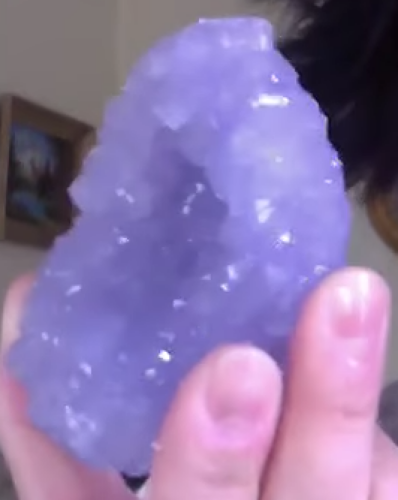 FREE DOWNLOAD
Download a printable PDF with all the instructions – just click below!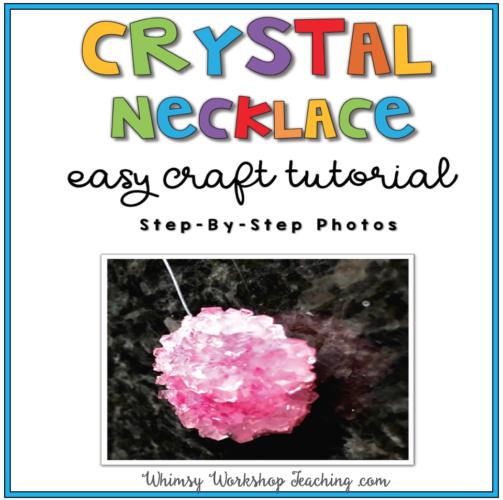 Pin this post for later!
LOOKING FOR MORE STEP BY STEP CRAFT TUTORIALS?
If you'd like to see more step-by-step photo tutorials, you can choose from these huge collections of art lessons for elementary classrooms. Each has lots of photo directions and very few materials needed. The art history lessons also include extras, such as teacher scripts to read aloud to students, and literacy components to deepen thinking and extend literacy practice.
CLICK HERE to take a peek at the whole collection of art and crafts!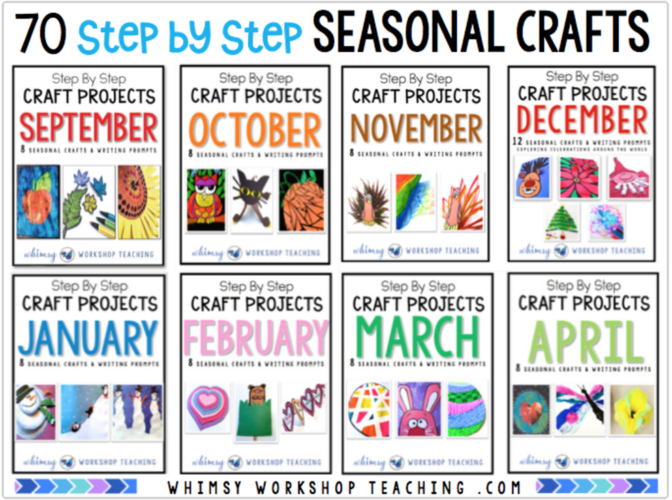 Art Around The World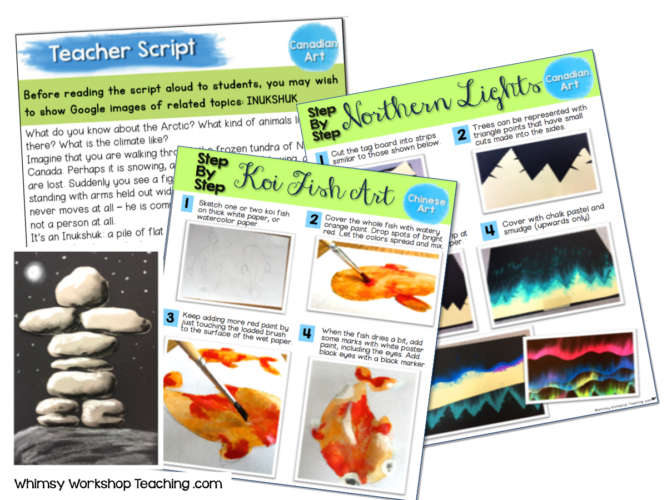 ---
If you're having trouble finding what you need for math, literacy or clip art, you can grab this handy Clickable Catalogue for everything available in my TPT store – a big time saver! Just download it from my TPT store for free, and next time you need something, just click on the category – it's always up to date!
Tuck it away for when you need it!
Click here to download the clickable resource list to keep for later.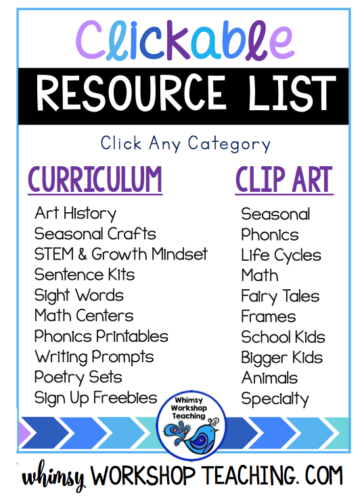 Need more Mother's Day ideas?