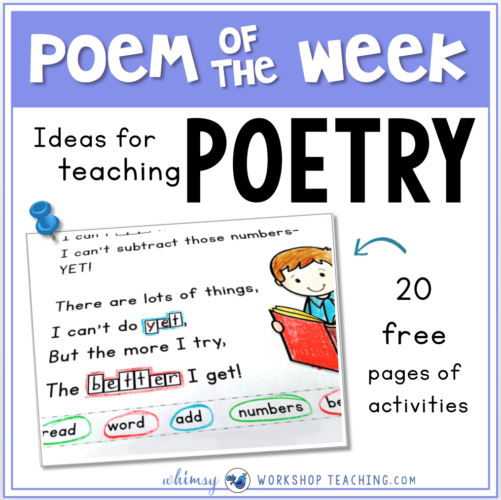 We LOVE poetry in our class – reading it, writing it, rearranging it, and reciting it!
Below are some of the many ways we use poetry for literacy in my classroom.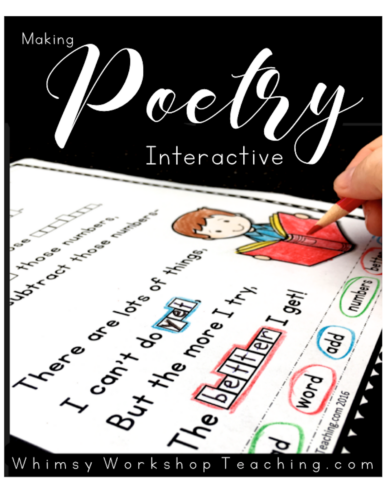 Why Is Poetry So Useful For Literacy?
1.Poetry can be thematic, informational, and funny. The funnier it is, the more my students like to stand up and recite it to the class for a good laugh!
2.Passages can be short so as to not overwhelm early readers.
3.Poetry encourages repeated reading; the rhythm makes it fun to chant aloud together and the memorization builds mastery and confidence.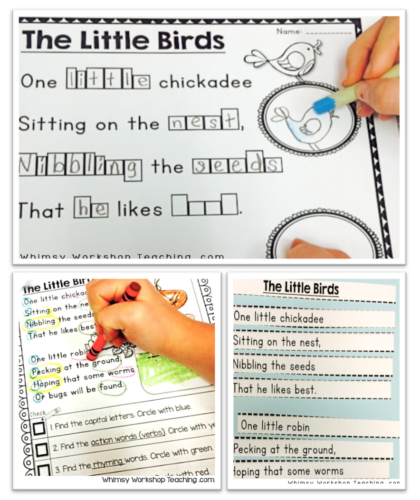 4.Poetry draws attention to rhyme, which is key for phonological awareness. The rhyme makes mastering vocabulary much easier; I often see students whispering the poem on the class pocket charts just to practice by themselves.
5.Poetry can be used for close reading! Short passages can contain a lot of opportunities to read for information.
6.Poems are fantastic for teaching descriptive language and spelling patterns.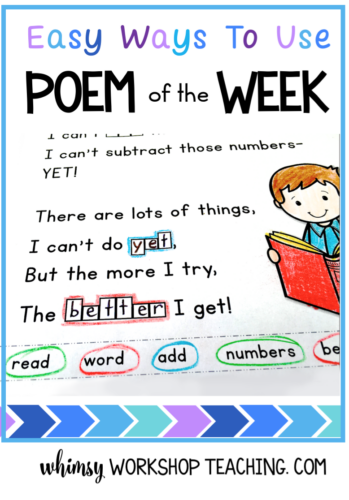 I often use poetry that is seasonal so that it always fits in to our curriculum and topics of study. If possible, I integrate our study with other subject areas because I believe this is how students learn best.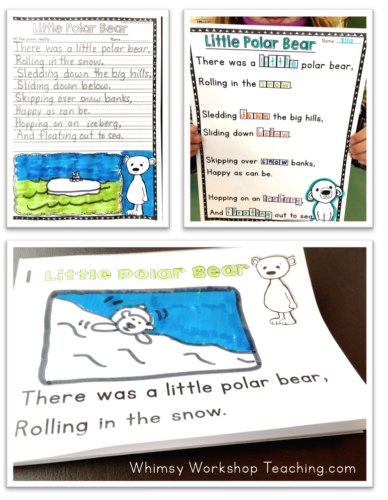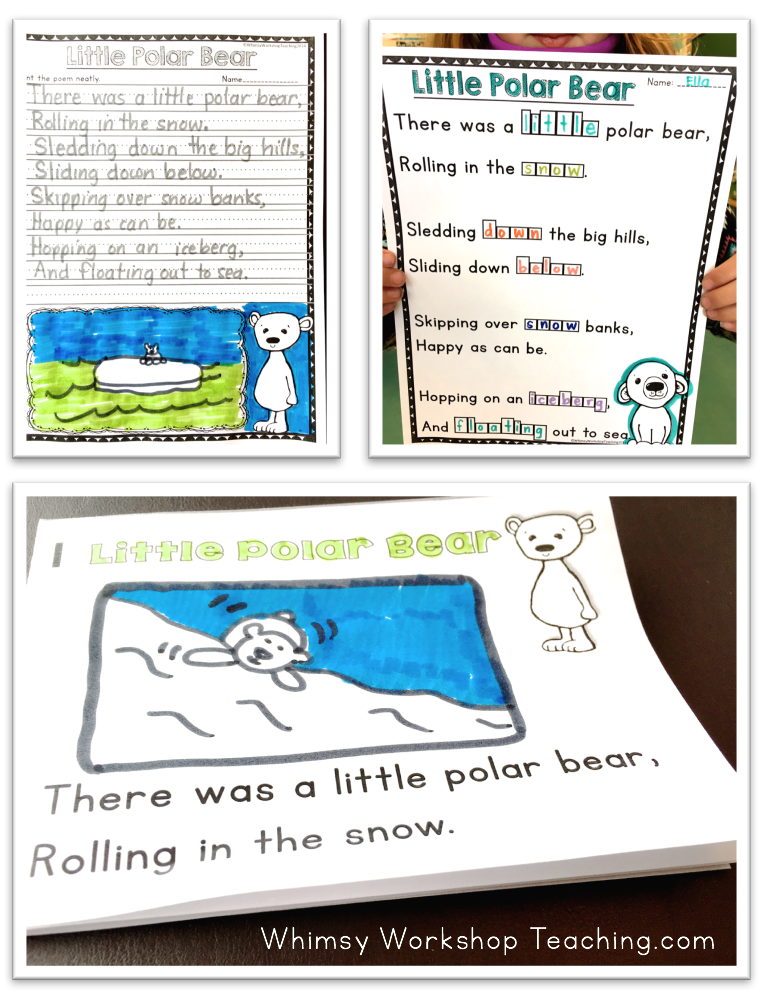 Which Skills Can Poetry Reinforce?
Poetry is so versatile. In our class we use poetry to learn about:
theme vocabulary
close reading
paired reading
sequencing
group reading (chanting)
printing
puzzles
decoding
art
self-assessment
peer-editing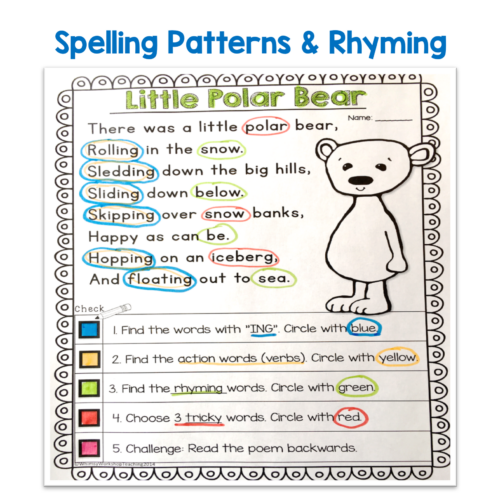 Pocket Chart and Personal Poetry Binders
I always have the text of the poem on pocket charts for manipulation of words, ordering sentences, and a constant visual reference for students while they work.
Students also have their own copy of each poem in their poetry binders as well; some students have trouble focusing when looking across the room and do much better with the poem right in front of them.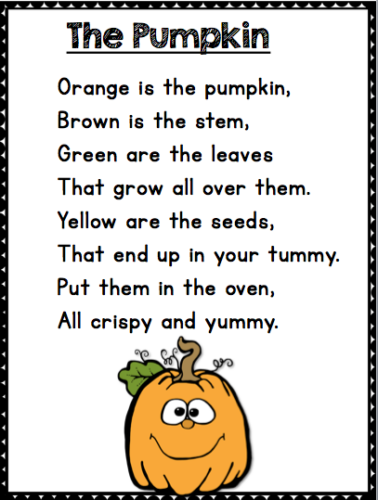 Interactive Printables
After manipulating the words on the pocket chart, students also have a chance to manipulate their own copy. Students use context clues to find missing words or sequence the lines, using the pocket chart as reference if needed.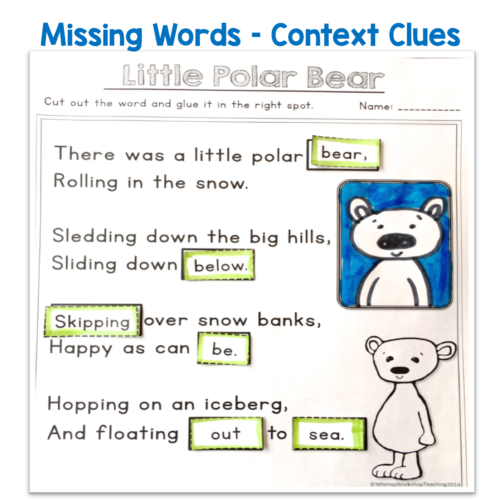 Printing Practice
I often use my poems as meaningful printing practice. I include both tracing and printing options so everyone can succeed. This reinforces the vocabulary of the poem, and allows for extra practice reading.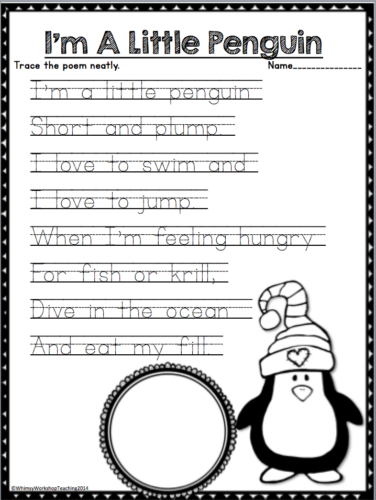 Close Reading
Since poetry can be perfect for both fiction and non-fiction, it's also perfect for close reading.
We do many different kinds of close reading with poems, from answering text questions, comprehension, identifying rhyming words, or even other phonics tasks, such as finding words with blends and digraphs.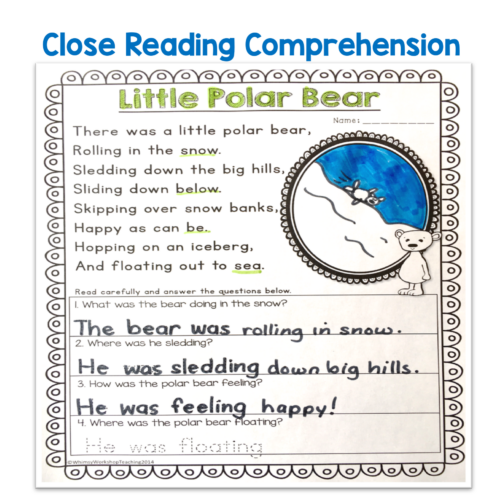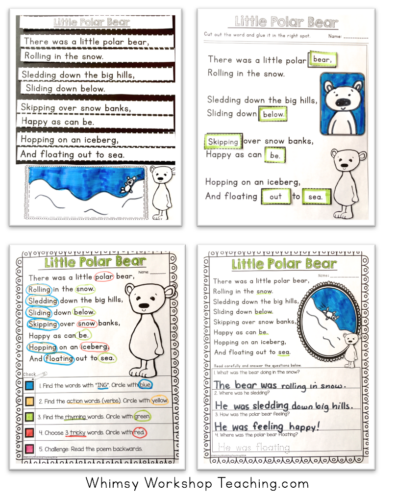 Puzzles and Codes
My students love to solve riddles and codes, so I usually include printables with phonics codes to reinforce their knowledge of letter sounds and combinations. In this example, I've used Phonics Codes to write the poem, so students must use their letter sounds knowledge to crack the code and rewrite the poem.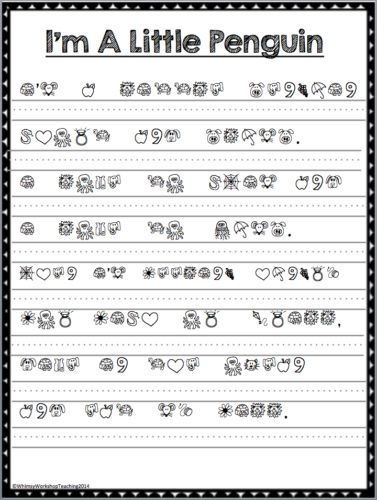 Poem of the Week
I use poem of the week to keep myself organized. Student expect and look forward to their new poem!
If you don't have any extra time, just add the poetry activities to your writing centers choices. Let students manipulate words on a pocket chart, chant with one student leading, or complete any of the printable ideas above during writing centers each week.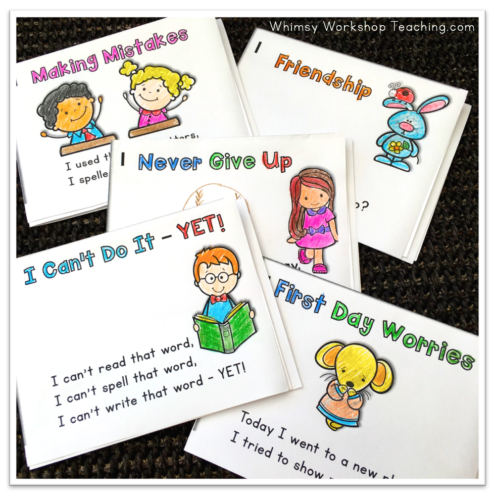 If you'd like to see the whole year bundle that I use with my students, you can click HERE.
Each of the seasonal sets include printable pocket chart versions of each poem – just print and lets students cut them out and arrange them in your pocket charts using the reference poems.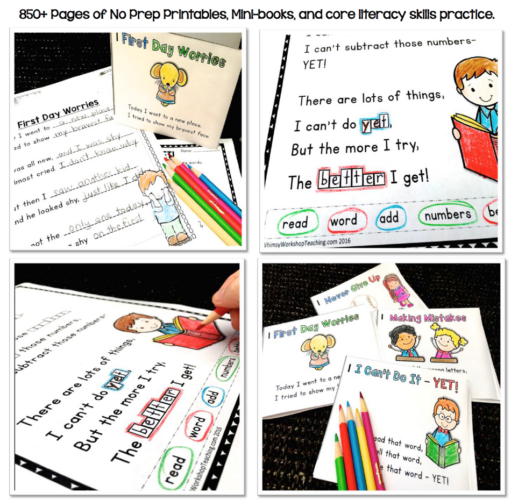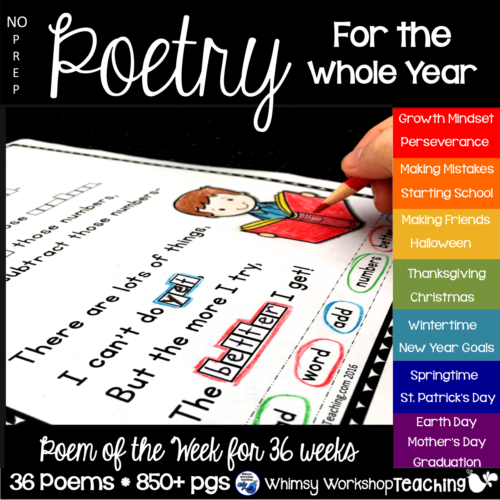 The full year bundle contains 36 weeks of poetry work, with themes like:
Growth Mindset
Making Friends
New School Year
Nursery Rhymes
Halloween
Thanksgiving
Christmas
Winter
Polar Animals
Goal Setting
Springtime
St. Patricks Day
Earth Day
Mother's Day
and Graduation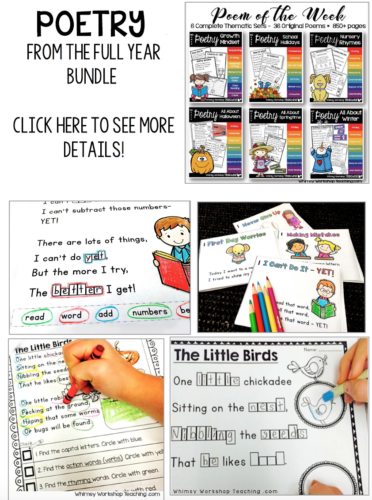 These seasonal sets are also available individually.
If you'd like to see the whole year bundle that I use with my students, you can click HERE.
You can get a free sample of one set from inside the bundle!

Pin this freebie for later!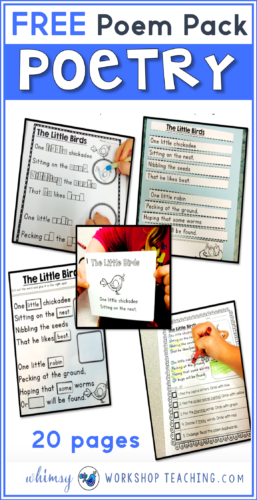 MORE IDEAS FOR POETRY
Looking for something a little different?
This collection of poems has drawing lessons embedded into the poem!
Students read the poem and draw the picture. Lots of other fun activities in this set, and you can try one of the poems for free!
Click HERE to see the product page. Click the PREVIEW button and download the free page for printing!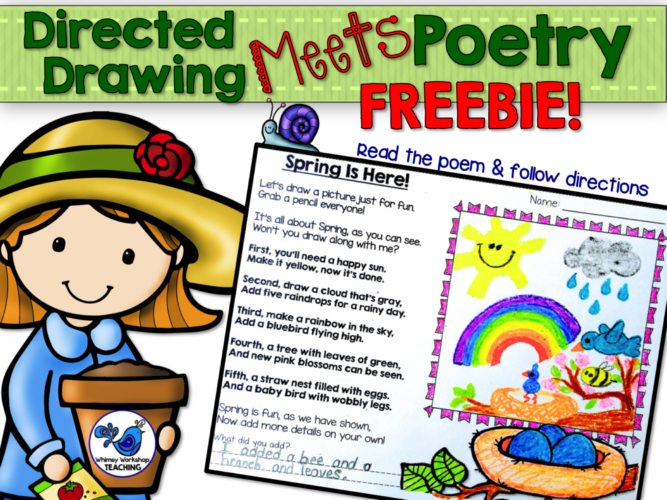 Pin this post for later!