Do you study polar bears or arctic animals with your class?
We love doing this fun art project!
Each year while studying the Arctic, we make these cute polar bears with chalk pastel and construction paper. When I have younger students, we work step by step as a directed drawing. If you'd like to try it, follow the pictures below! You can also download your own copy of the step by step photos for your files (below).
Download your own copy by clicking BELOW!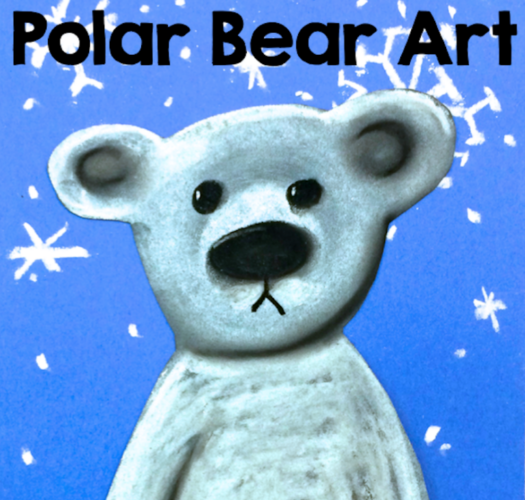 ---

Step by step photos for over 70 art projects through every season!
Check out the art projects you can try while exploring Christmas and Celebrations around the world!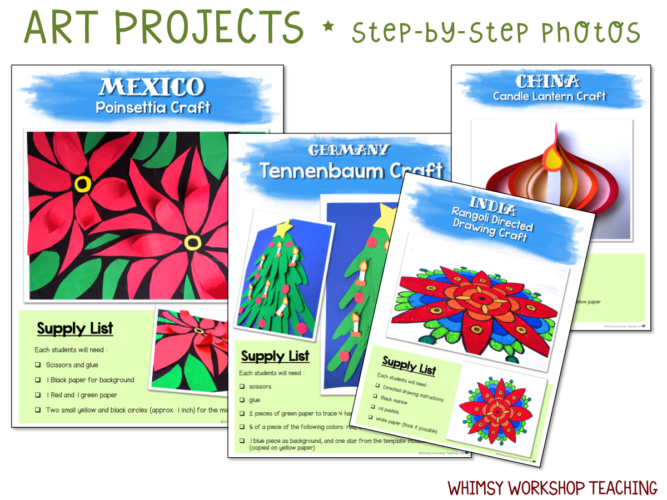 EASY ART HISTORY FOR ELEMENTARY
Or try some easy art history projects to explore famous artists – they have teacher scripts included so there's no prep or background knowledge necessary!
If you'd like to see more step-by-step photo tutorials, you can choose from these huge collections of art lessons for elementary classrooms. Each has lots of photos, a teacher script to read aloud to students, and literacy components to deepen thinking and expression through writing. CLICK HERE to take a peek!