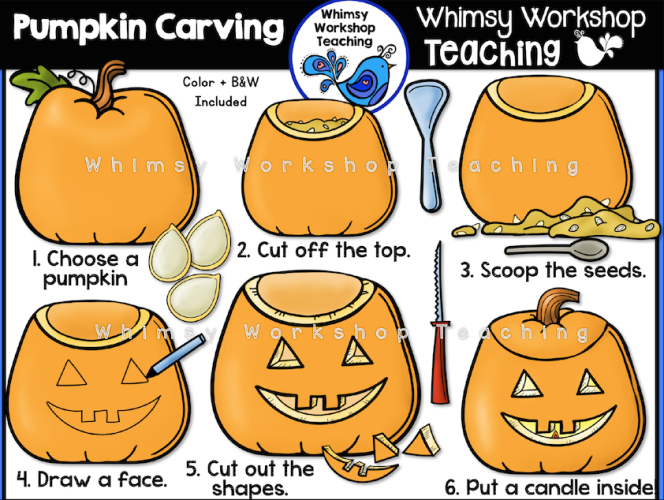 We are preparing for a trip to the pumpkin patch, and we will be bringing home the biggest pumpkin we can find (or that we can carry!) to carve together. This is a great hands on activity that we can use for so many areas of learning.
Here are some of the things we learn with our giant pumpkin:
Art – Drawing, designing a face, cutting and gluing, various art techniques
Math – counting seeds, grouping into tens and hundreds, graphing
Literacy – Writing stories, predictions, opinions; reading each other's writing, vocabulary
Science – The pumpkin life cycle, decomposition, cooking the seeds, pumpkin pie
I created a clip art set that will be perfect for my sequencing lessons in class.
If you'd like to use the images too, they are FREE!
Just click below to download them!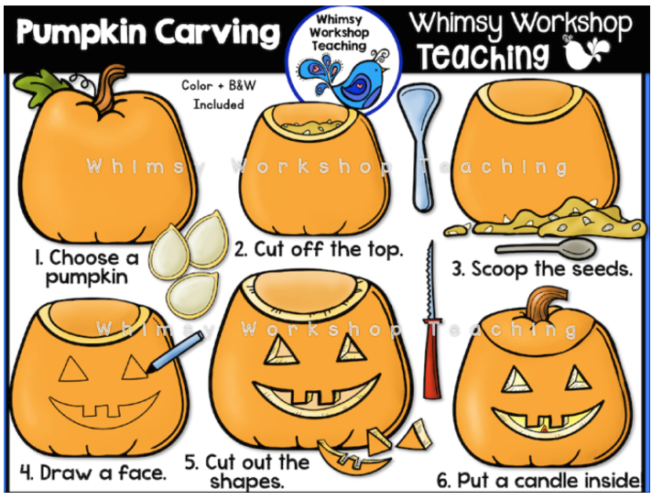 ---
NEED A DIFFERENT CLIP ART TOPIC?
I gotcha covered.
Use the drop down menu above, or click on any of the topics below!