This post answers the most common questions I have received about quick daily activities to use with a sound wall. I hope the answers in this quick guide are helpful to you!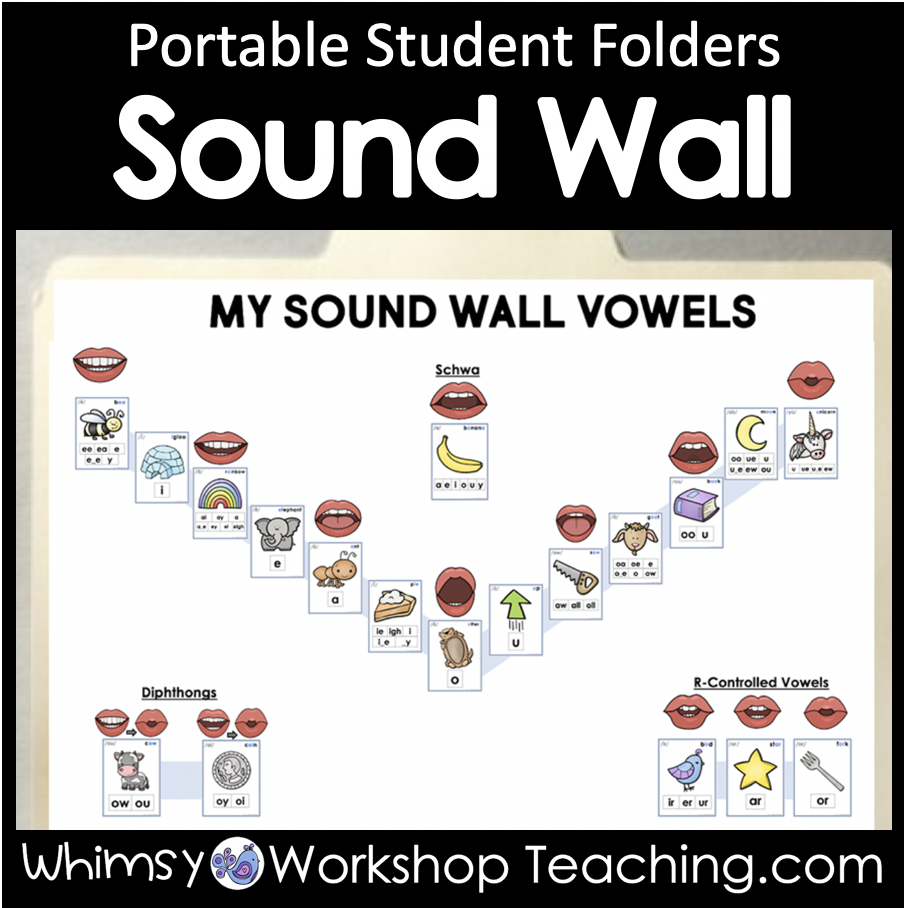 Sound Wall Activities
Question: What are some quick activities to use with a sound wall?
Answer: Here are some quick ideas to reinforce phonemes:
Activity 1: Invite students to become Phoneme Detectives and hunt for focus phonemes in short books. This activity is particularly effective with a partner.
Activity 2: Make personal mini sound wall folders for students so they have their own sound wall reference available to them when they are working in another room. These folders are also helpful for students who work best with a reference chart right in front of them instead of having to look across the room at a wall of words. Use these folders during spelling and writing lessons for quick and easy access.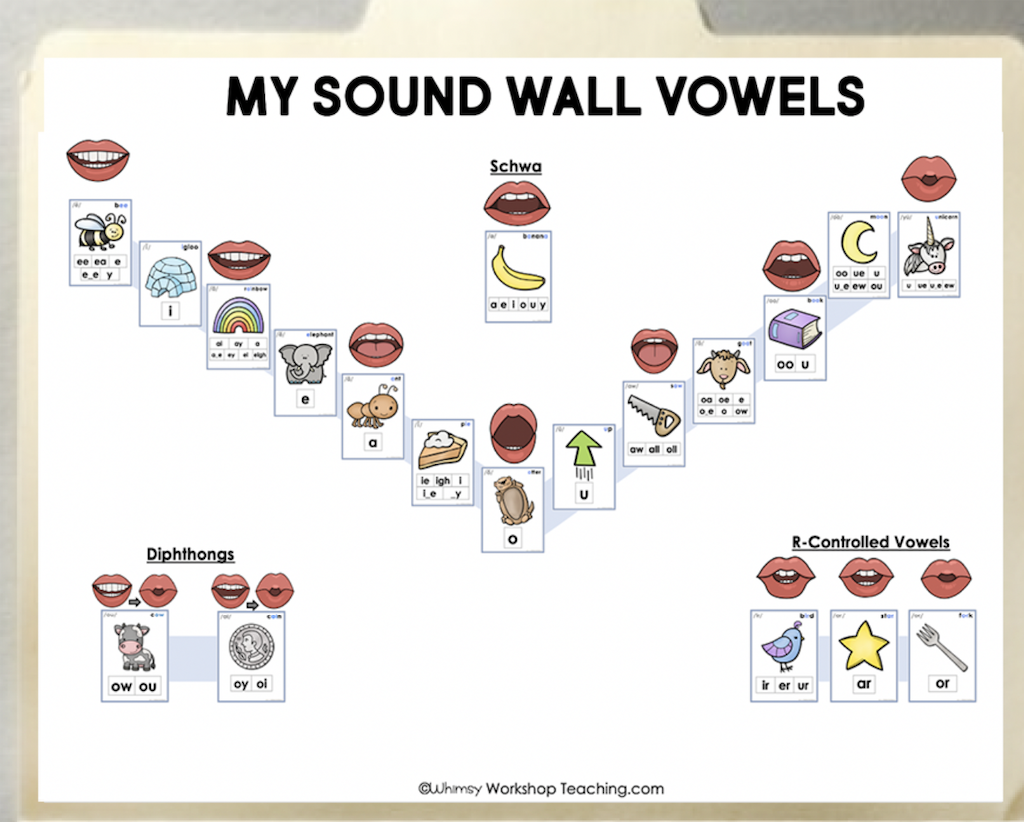 Activity 3: Fill literacy centers with phoneme sorting activities. Be sure to include activities that contain nonsense words, as this is a good way to ensure that students are not memorizing words as pictures but, rather, fully grasping the phoneme/grapheme correspondences.
Activity 4: Make personal sound walls with blank spots under each phoneme. Students either create their own word lists or copy from the class word lists for each phoneme. You can use some of the personal mini sound walls included in the Sound Wall Bundle for this purpose, or create your own.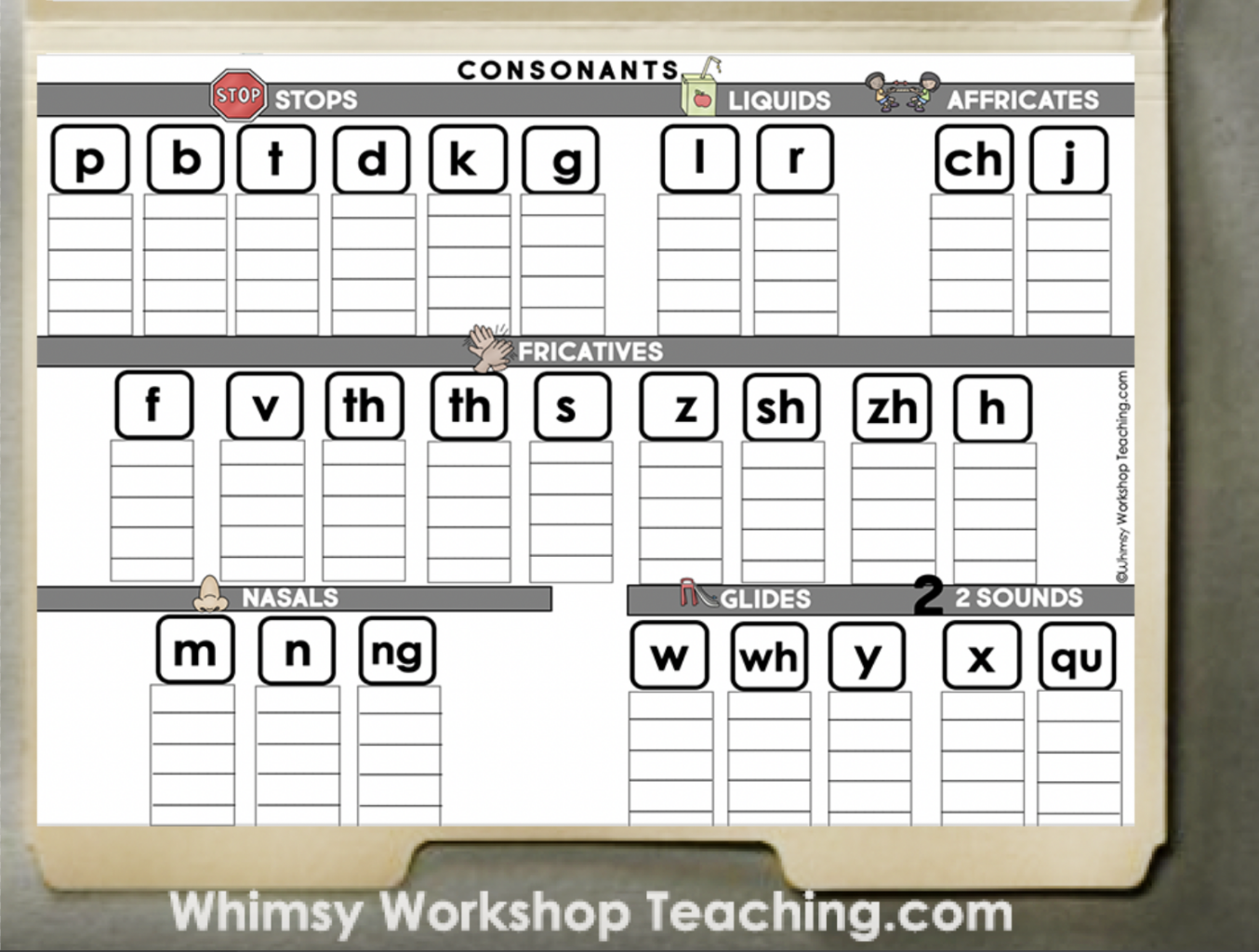 I hope this quick start overview has given you some ideas for teaching with a sound wall! I will be posting much more about sound walls in the coming days, so stay tuned!
Click this link to see all of the materials I created for my sound wall!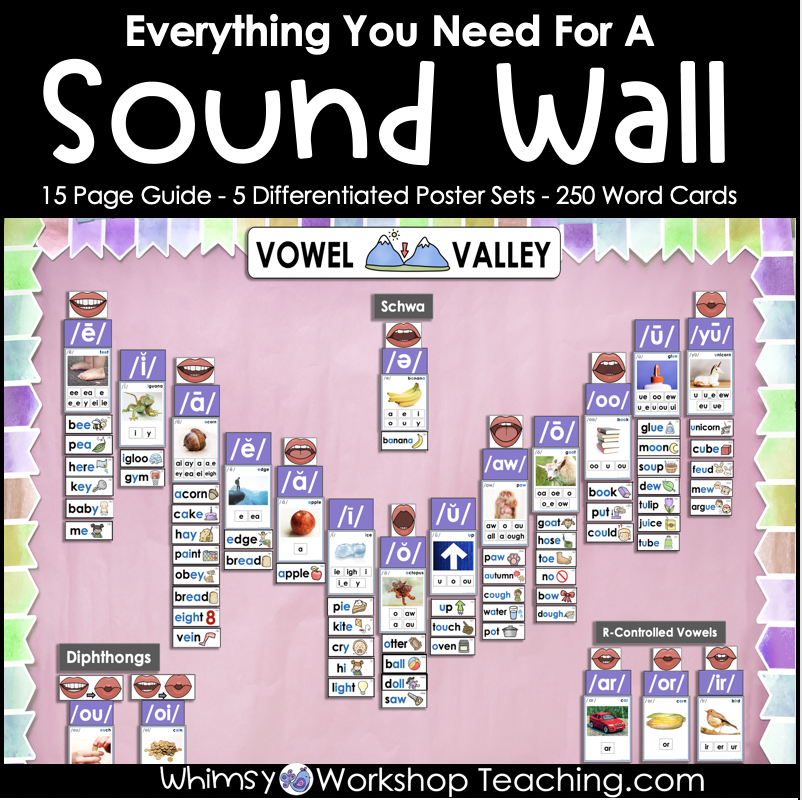 Read More About Sound Walls
Sound Wall: Arranging Consonants
Quick Daily Activities For Your Sound Wall
Quick Tips For Teaching With A Sound Wall
Pin this post for later!