We've decided to embrace the idea of STEM in our classroom.
We've also explored STEM outside of the classroom! This is where creativity flourishes and students feel the freedom to be themselves and let their natural curiosity lead them.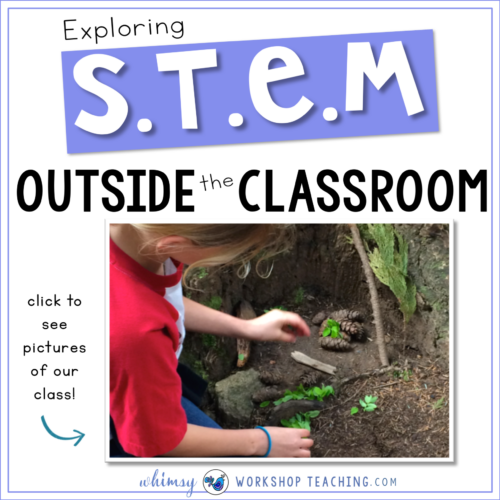 Since almost everything we've done this year has fallen under the category of "integrated learning", I'm not surprised that my students have completely embraced STEM projects.
Projects that integrate science, math, engineering, art and more? Sounds fantastic, especially when we bring it outside where my students are most content. We live in a rural area, and my students are very outdoorsy and athletic. Many of them live on small farms and spend most of their time outside exploring.
Our school had a forest as part of its play area, and this is the perfect spot for our STEM projects. It also lends itself to Earth Day lessons, so we often combine the two.
This past week we used some of the fantastic ideas from Digital: Divide and Conquer's  collection of STEM ideas.
My students could choose any of the projects to focus on, but all of them were intrigued by the challenge of "building a log cabin out of sticks".  I'm pretty sure it was because they were convinced that animals would come and stay inside! First, we had quite a discussion before starting. We brainstormed which materials we would need, how thing might be designed.
We gathered lots of recycled materials: cardboard, wire, pipe cleaners and string. Then then we ventured out to the forest, ready to become engineers, artists, designers and problem solvers!
Here are some of the results:
This little cabin has a fire pit outside and a pine cone chimney. I would love to stay in there!
Some students decided to use their environment for STEM creations. They found a hollowed out tree root and added a roof. They made makeshift tools and equipment for cleaning. This young lady explained every last detail to anyone who would listen!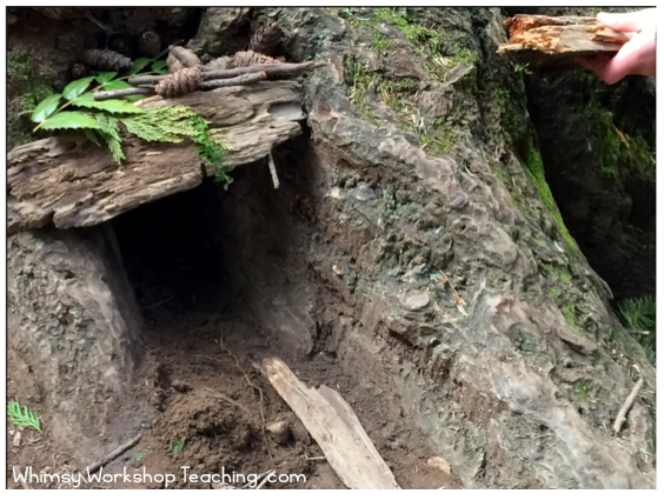 What would animals need to survive? What would they use in their houses to keep them clean, collect and store food? And what about leisure time?
This group of students worked together to make a cabin as well, but then added some fun details like a swing for animals to play on…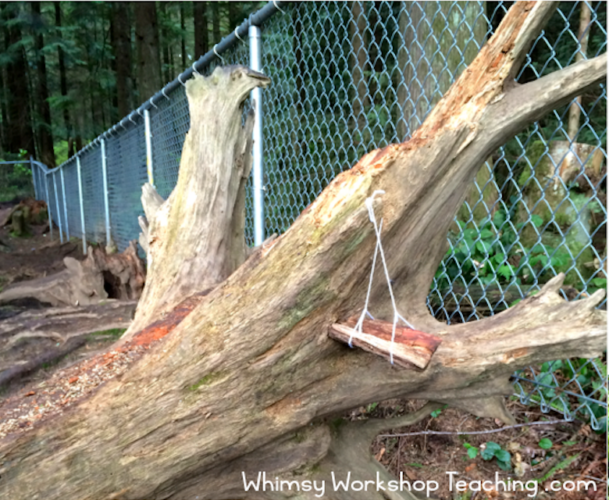 …and yes – that white string with a piece of bark is…. a zip-line!
They were quite sure a squirrel would come along and enjoy the ride!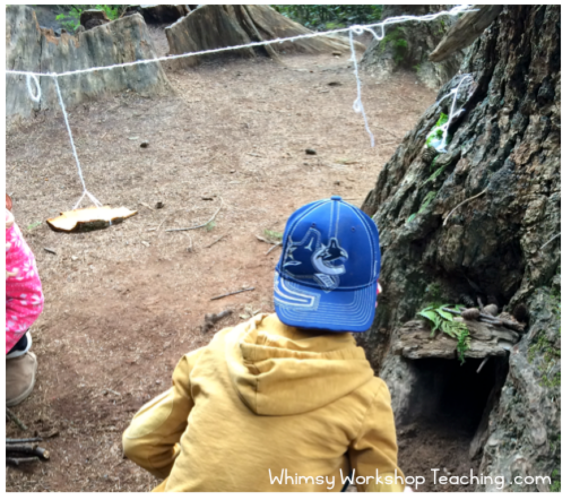 We returned to the classroom buzzing with excitement about which animals might find the little houses or ride the zip-line. I couldn't pass up the opportunity to use this as a writing prompt.
I've never seen them so eager to write! They wrote about what they created, how they did it, and the materials they used. Next, we wrote creative stories about the animals that "lived" in the houses. We did go back the next day and clean up the things we'd left there (and to check for signs of use!)
For some teachers, STEM projects are not really a new way of teaching – maybe just a new term for it. But for some teachers it's a complete shift in thinking about education. The teacher's job is to provide a challenge or framework,  materials and support. The students design their own learning based on their interest, and discoveries along the way.
Upon reflection, I simply could not have designed a STEM lesson that covered more content, more engagement, and more meaningful learning. And yet I did very little planning and prepping. I checked off many of the science common core standards in Life science and Earth science.
And I can't forget to mention this little guy who spent the entire time exploring the inside of an old stump.
He poked it, gathered bugs from it, made small piles of sawdust into a maze for the bugs to travel through…. and then at the end of our outside time, he looked up at me and asked "Did I do science?"
Yes, you sure did, buddy!  : )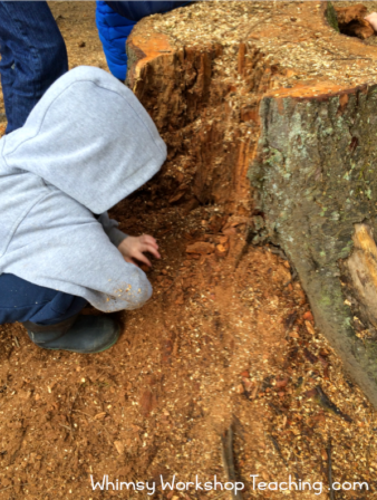 Do you teach this way in your classroom? Have you tried it as a new approach?
Do you have similar experiences or thoughts about STEM projects?
STEM Inside the Classroom, too!
If you are looking for more STEM projects for INSIDE your classroom, your students may enjoy STEM projects that incorporate GROWTH MINDSET ! These are based on popular fairy tale plays and so are immediately engaging and include a literacy component.
These are a huge hit in my school, and these two concepts complement each other perfectly!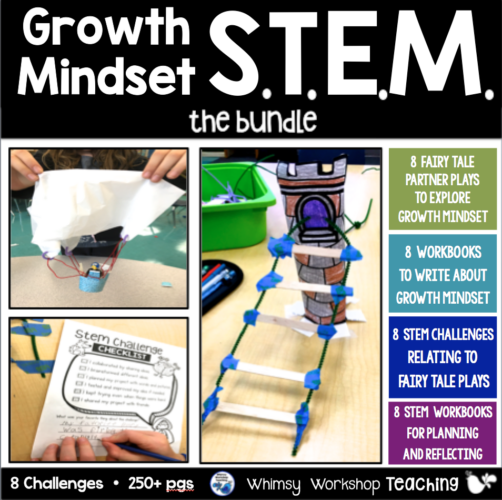 Here's another idea to use inside the classroom from 3Dux/Design!  I was sent this Iconic Home pack to try in class, and it was wonderful for one of my new students who loves building. He was completely engaged in building a "personal waterslide house", and wanted to show his parents right away after school. Success! You can see more great ideas on their website.

If you're having trouble finding what you need for math, literacy or clip art, you can grab this handy Clickable Catalogue for everything available in my TPT store – a big time saver! Tuck it away for when you need it!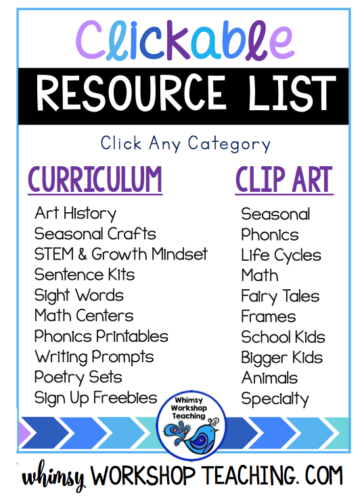 Click here to download the clickable resource list to keep for later.