When introducing a new topic of learning, especially in math, I notice the anxiety levels in some students rise significantly. The more anxious students in my class begin to fidget and look uncomfortable when they see something unfamiliar because it falls outside of their comfort zone for known success.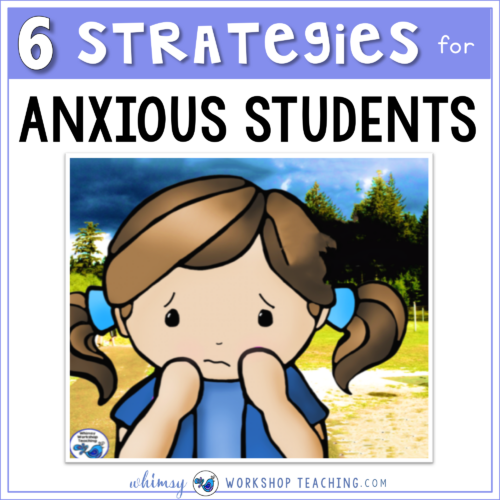 These students are afraid to try and fail; since school is all about introducing new concepts and embracing the learning process, this is quite a problem. Here are some strategies I use in class to help with anxious students:
Use the phrase "What do you notice?"
Sometimes I project images of a new math concept on the board, and simply ask students to tell me what they notice. There is no wrong answer, and it promotes a very close study of the information. Sometimes we are silly and pretend that the teacher isn't here to explain what to do, so we have to figure it all out on our own; we use this discussion as a fun puzzle that we are all decoding together for fun.
We celebrate success once we've figured out what to do! I also let students know that it is alright to say "pass" when called on if they don't feel comfortable answering; I still remember being in high school and paying very little attention to the lessons because I knew I'd be called on unexpectedly to read aloud, and I was anxious!
Talk about mistakes as no big deal
At the beginning of the year I recount stories of times when I've made mistakes, how I dealt with it, and my attitude towards making mistakes. I invite students to tell me about mistakes they've made, and how it felt, so we can all find common ground and realize everyone experiences  similar feelings.
At the end of the discussion, we make a deal: I won't be upset when they make mistakes, so long as they won't be upset with me when I make mistakes. They find this amusing and it's very powerful.
Talk about the process of tackling new things
I like to tell my students about  when I bought a new electronic gadget and felt overwhelmed when I first looked at the manual! We talk about how when we see something new and unfamiliar, our brains might "freak out a bit" and our tummies might feel funny, but that's normal and perfectly okay.
The important part is: that's not the end of the story! We just let those feelings pass, and then move on. Ask ourselves "What do I notice? Can I just look at one small part first to start? Are there examples? Does it remind me of something I've seen before? Can I take a guess at it?"
Incorporate mindfulness lessons
Our staff was trained in Mindfulness Strategies several years ago, and we use the Mind Up program founded by Goldie Hawn. There are many programs out there, and most allow students to be introduced to and practice mindful breathing, self awareness, and strategies to reduce their anxiety and focus on lessons.
The program we use is directly tied to research in cognitive neuroscience, and allows students the opportunity to regulate their own physiology. It happens to be great for the teacher as well!
Provide time to collaborate in small groups
Working with a small group or partner can be a big relief for anxious students. They often need time to watch others begin the process before they feel comfortable contributing. It is worth putting some thought into the makeup of the group as well, and keep that grouping for more than one session.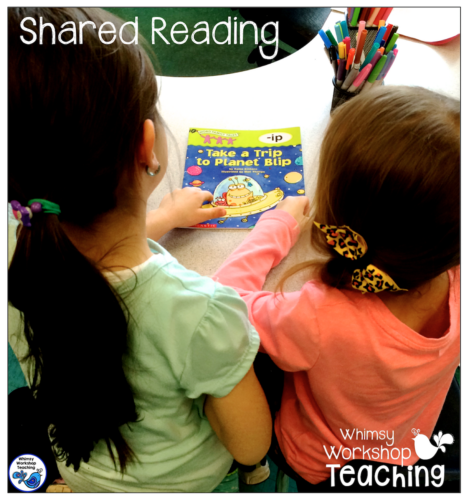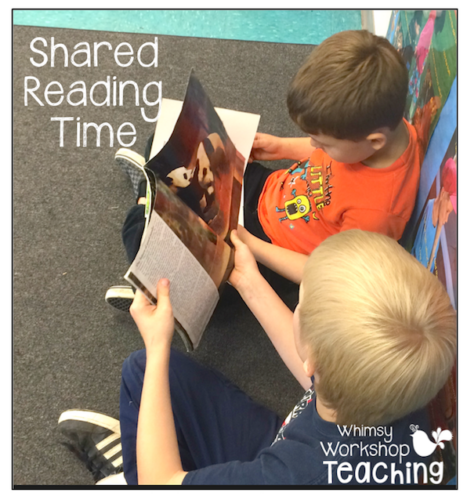 Having said that, I also like to provide time each day for quiet solitary work, usually with some quiet music playing. Students seem to really enjoy this time, and I can honestly say it's one of my favorite times of the day as well!

Low Stress Assessment
Even though this isn't technically introducing a new concept, testing can also be very stressful when students are afraid of making mistakes. If I am introducing new text during Guided Reading lessons, or other individual testing such as sight words, I try to find unique ways to lower stress.
One of the most effective strategies is to not hover over students. We all know how it feels to have someone watch every word they decode and that stressful silence when they aren't sure of the word.
In those cases, I pretend that I'm barely paying attention. I look through some papers as they read and inconspicuously take a running record.
Another way I lower stress is to read along and make lots of comments, jokes or questions as we read along, so they are engaged by the conversation and distracted from that "testing" feeling.
A third way is to really think outside of the box and make testing interactive, such as hopping along a path of sight words to read.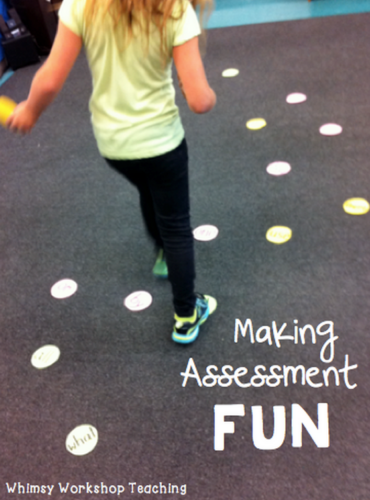 I hope these ideas will be of help to you when introducing new ideas and working with anxious students. I'd love to hear your strategies as well!
Pin this post for later!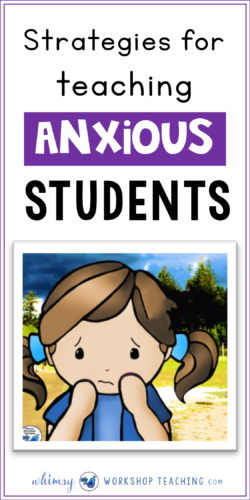 ---
If you are looking for more resources and can't find what you need, you can download this new Clickable Resource List to find what you need quickly. Everything in my TPT store – Literacy, Math and Teaching Clip Art – is just a click away! Tuck this away for when you need it!