How do you teach the concept of gratitude to your students? Many young learners don't realize how much they have to be thankful for. They may not realize that not everyone has the things they have. Teaching appreciation for these things is an essential part of being a well-rounded person, so it's well worth the time!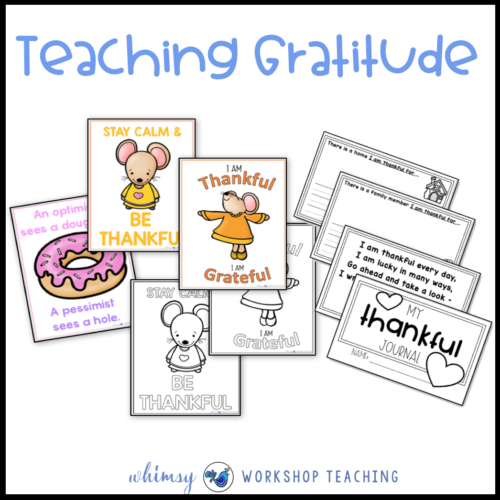 GRATITUDE AND KINDNESS CLASS BOOKS
We do a whole class project based on Random Acts of Kindness.
This is a simple page to send home with students. The task is to simply write about an act of kindness they have done or seen in the past. This hopefully promotes a family discussion about the importance of kindness, and specific, meaningful examples that are relevant to their family.
When the page is returned to school, we have a heartfelt class discussion. Students are proud to share, and intrigued by other stories.
These pages make a lovely display in the classroom or hallway. Afterwards, I bind the pages to create a class book. We keep this in our classroom library, and younger siblings love to read them in the years to come. Many will exclaim "I remember when my brother did this project at home!"
This is a free download if you'd like to try it with your class. The parent information and book cover are included as well.
Click below to get it!

MORE SOCIAL EMOTIONAL LEARNING RESOURCES
If you are looking for more lessons about kindness, you can check out UNIT 8 from The Kindness Classroom. It is a year long curriculum to teach a number of essential social skills. See the topics below, and click HERE to see LOTS of pictures, sample lessons and free resources in the preview!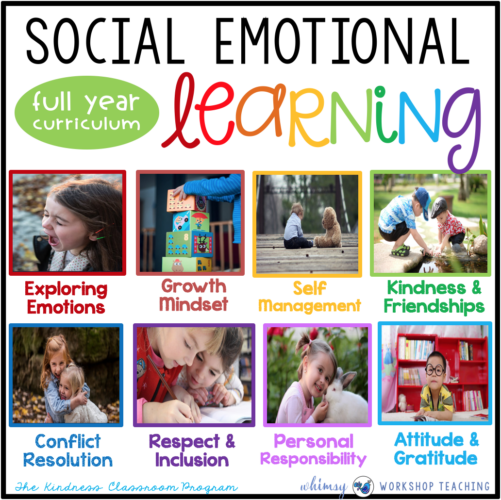 Pin for later!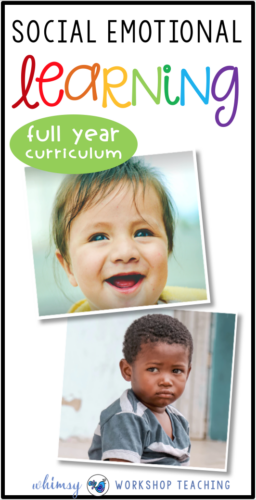 Pin for later!
I AM THANKFUL – WRITING TEMPLATES
Another simple project is a differentiated activity about recognizing all of the things we have to be thankful for.
Younger students color and draw their ideas, while older students have a place to write more.
Click below to try it for free!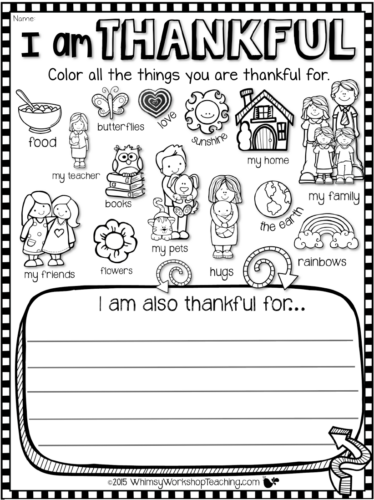 I hope these activities will help with your discussions about kindness with your students!
I'd love to hear about how you used them!
THANKSGIVING THANKFULNESS
Thanksgiving is a time when we do a lot of talking, writing and drawing about things we are thankful for. Here's a no prep template that students can use to express their gratitude after your class discussions. They can also color the funky turkey and make a stunning bulletin display.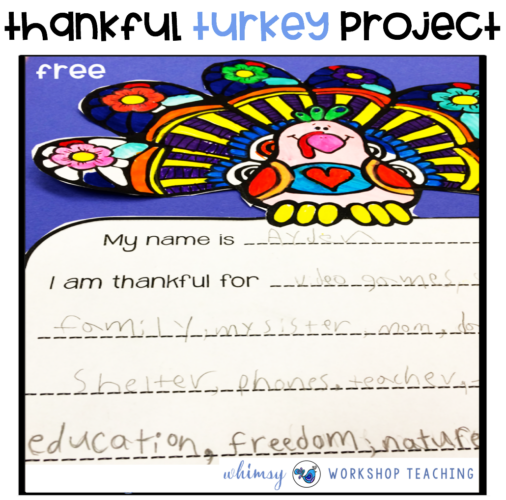 GRATITUDE ACTIVITIES & RESOURCES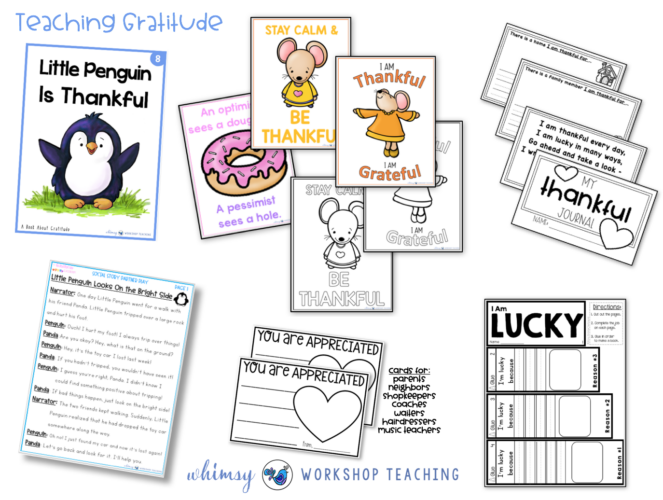 Our SEL curriculum also has an entire unit dedicated to gratitude and ways to show more appreciation in daily life: appreciation for our things, our friends and our family. There are 30+ fun activities, including a read aloud story, partner play, and interactive projects. You can see the entire year collection by clicking HERE.