Making Sense of Vowel Valley
When I first saw a sound wall I was …confused. After teaching reading intervention for 25 years, I didn't understand why letters were posted in a V-Shape. I also wondered why there were pictures of mouths everywhere! Fast forward to the present time… I now view sound walls as an integral part of reading and writing instruction. I'd like to share with you what I've learned so far.
PS: You can download a free quick guide at the bottom of this post!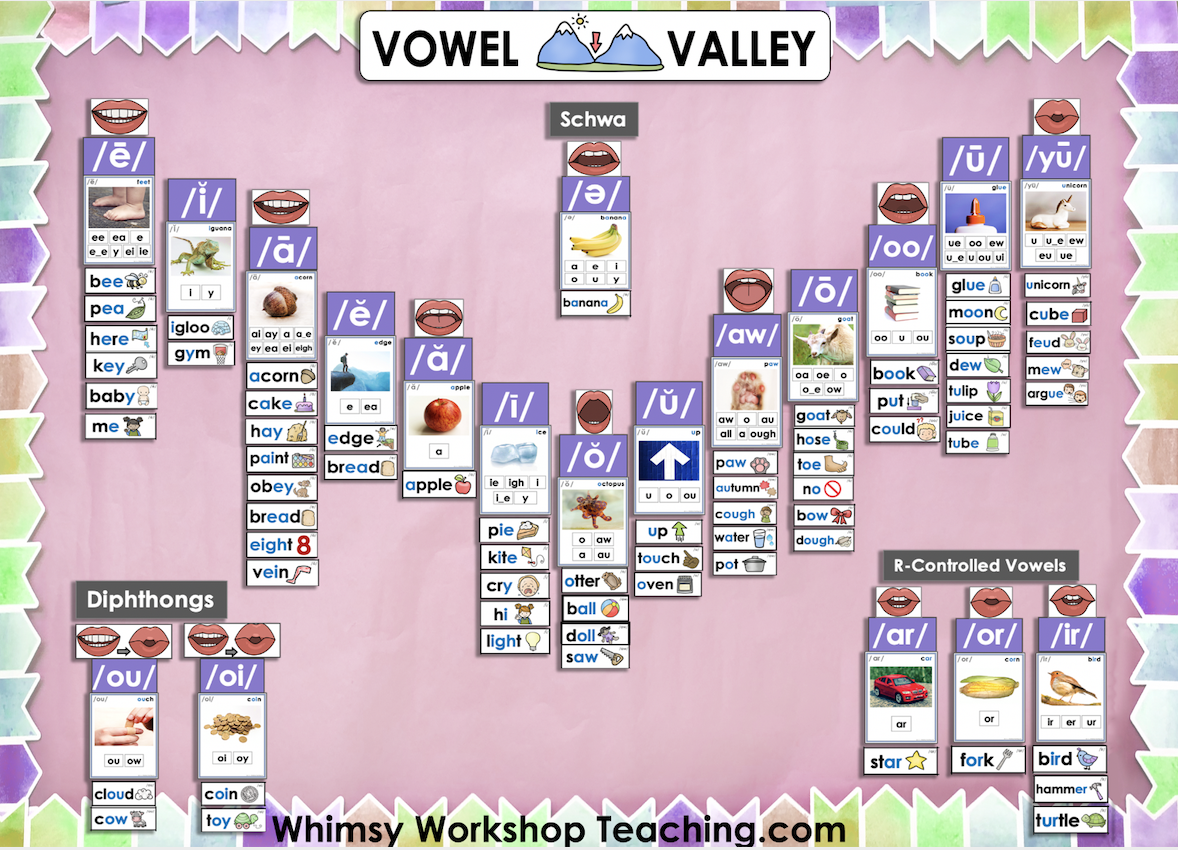 One of my main goals as a primary reading teacher is to help students connect their spoken words to written language. My hope is that they can use this knowledge to decode words, and eventually read and write with fluency and comprehension.
A first step in accomplishing this goal is to help students understand that the words they already know are made up of smaller units of sound called phonemes. Phonemes can be represented by specific letters and letter combinations called graphemes. In other words, phonemes are the smallest units of sounds, and graphemes are the letters that represent those sounds.
In the picture below, you can see the phonemes represented by an anchor picture (such as feet for long ē). The possible letter combinations, or graphemes, are listed below the picture (ee, ea, e, e_e, y,ei, ie).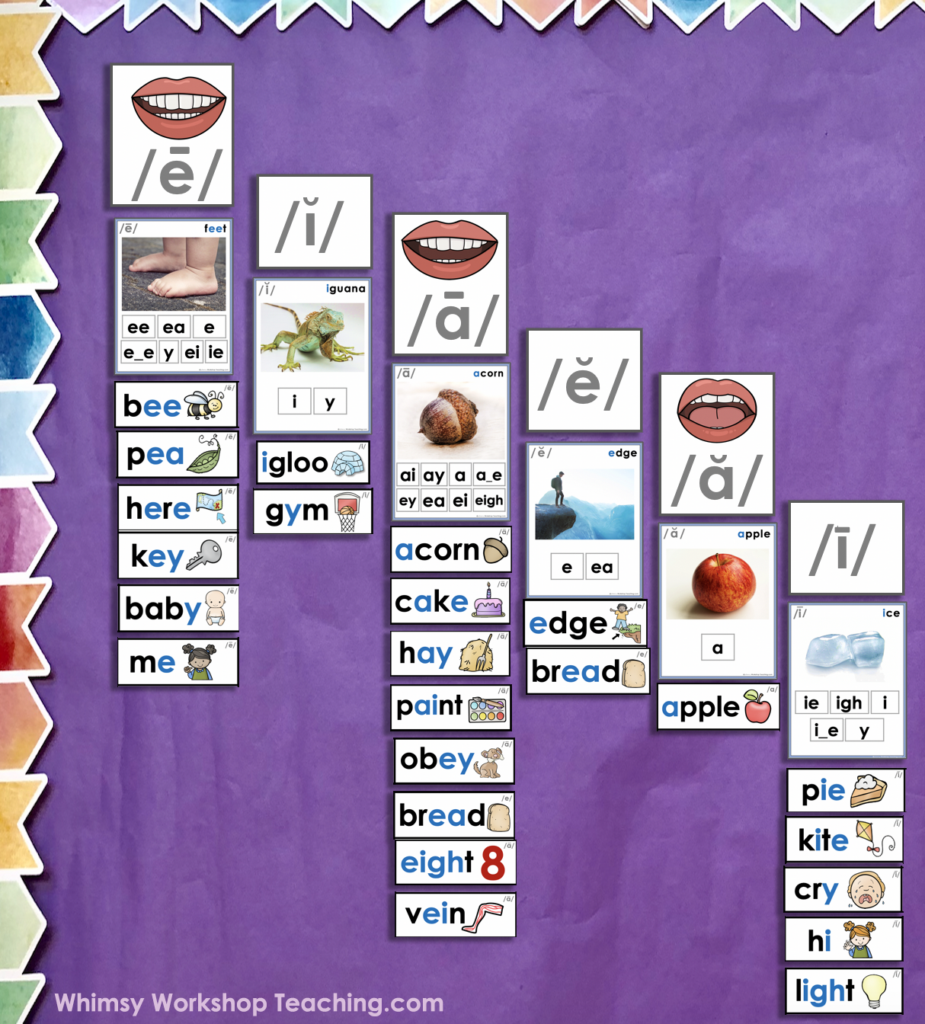 WHAT IS A SOUND WALL?
A sound wall is a visual reference for students that focuses on phonemes as opposed to letters of the alphabet in alphabetical order. On a sound wall, each of the 44 phonemes in the English language is represented by a poster. Under each phoneme is a list of the letters and letter combinations that can make that specific sound.
HOW IS A SOUND WALL HELPFUL?
Students trying to spell a word can search the sound wall for possible letter combinations that represent a sound. For example, the middle sound for the word "paint" (the long ā sound) may be represented by the anchor picture "acorn". Students can use the list of graphemes listed under the picture to help with spelling : ai, ay, a, a_e, ei, eigh, and ey. In this way, the sound wall becomes a useful tool in daily writing.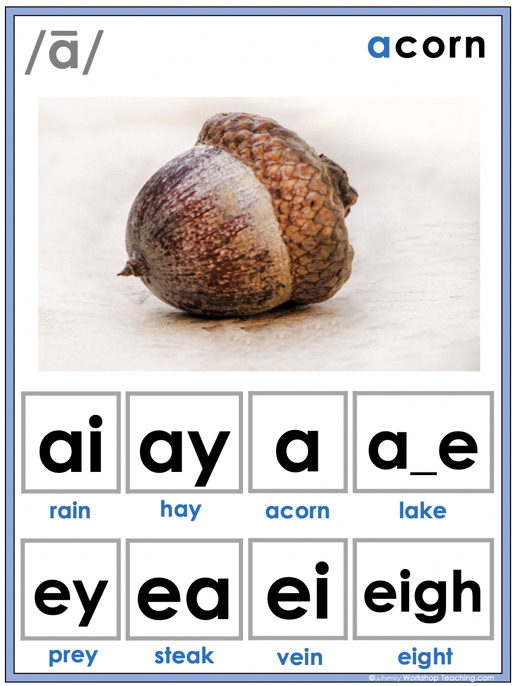 CLICK HERE to see all of the materials I created for my sound wall!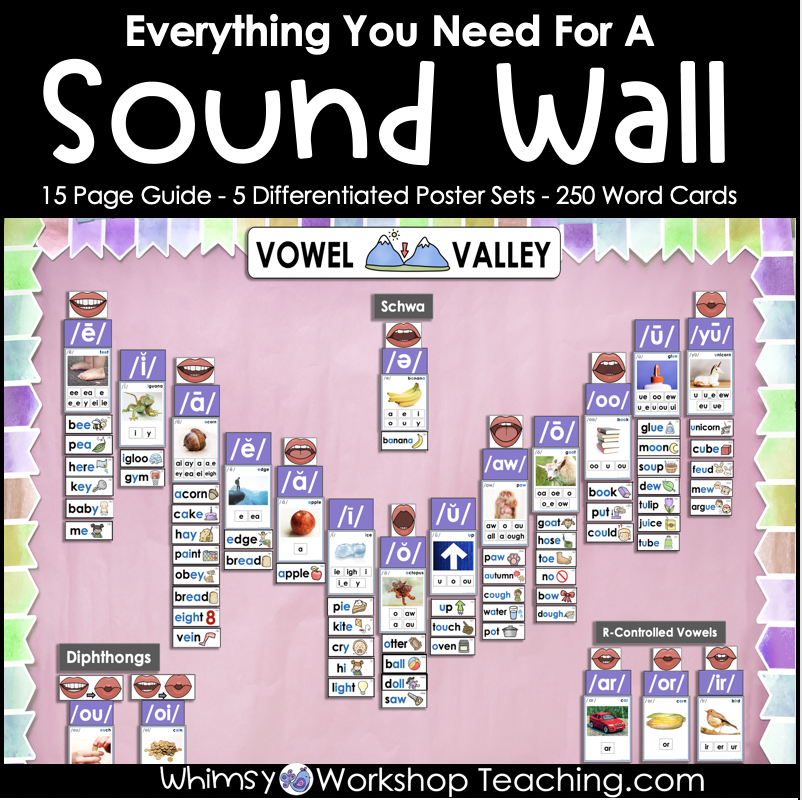 Free Beginner's Guide
Click the blue button below to get a quick overview Beginner's Guide sent directly to your inbox!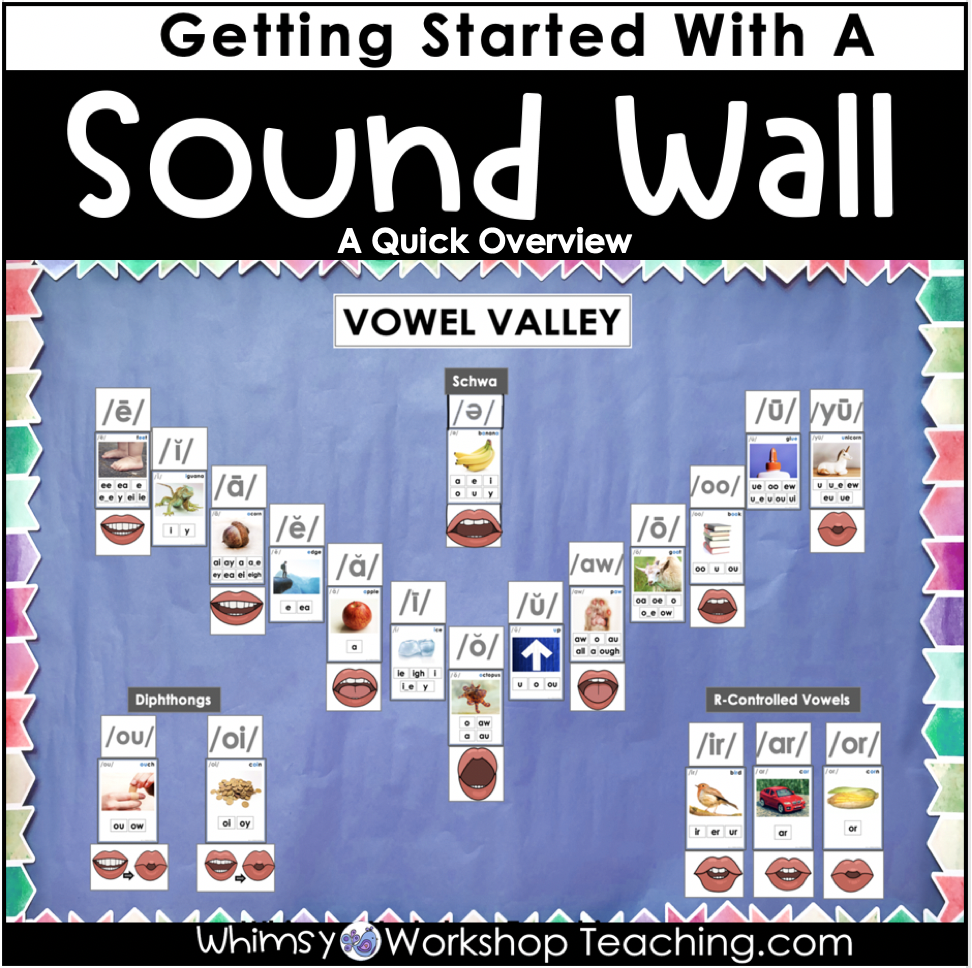 Read More About Sound Walls
Sound Wall: Arranging Consonants
Quick Daily Activities For Your Sound Wall
Quick Tips For Teaching With A Sound Wall
Pin this post for later!