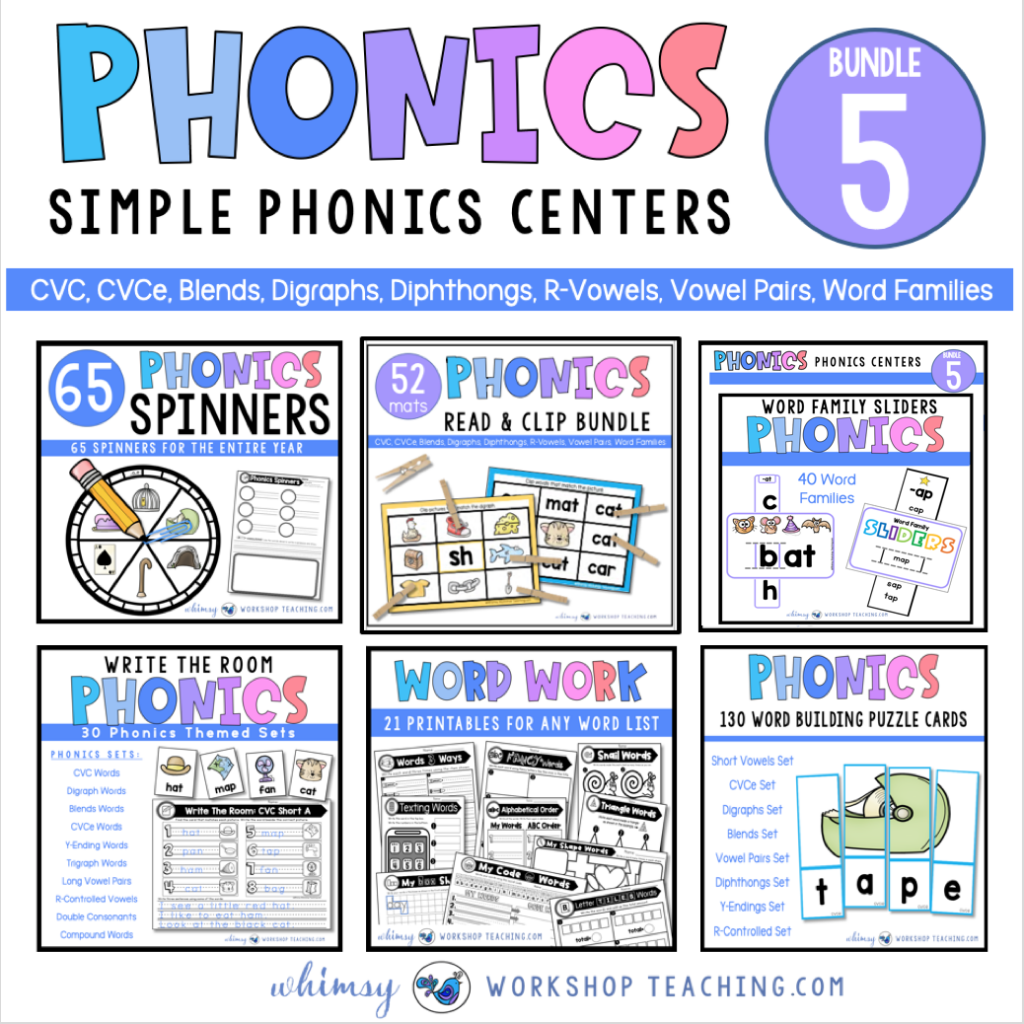 Over the last few years I've spent more and more time during my reading block on small groups. This means I need to make sure the rest of the class is engaged and learning independently. My solution has been to fill up my literacy and writing centers with simple, effective and fun tasks that my students can complete independently.
SAME TASK, DIFFERENT SKILLS
One of the things that make planning easy for me is to create a task my students enjoy, and then use it for lots of different phonics concepts. For example, if my students enjoy activities using CVC spinners, then I'll make sure to have spinners for teaching digraphs, blends, vowel pairs, and so on. This way I don't have to reteach a new skill every week, and I can spend extra time on small group lessons.
A PEEK AT SOME SIMPLE CENTERS
For word work activities, we choose five words per week to build. These words are posted on the wall, so students always know which words to build. I created a big pack of different ways to practice their words and I switch them out every two weeks. This ensures that I have one less word work center to worry about for the entire year! You can see some of the activities in the picture below. Click HERE to see the preview.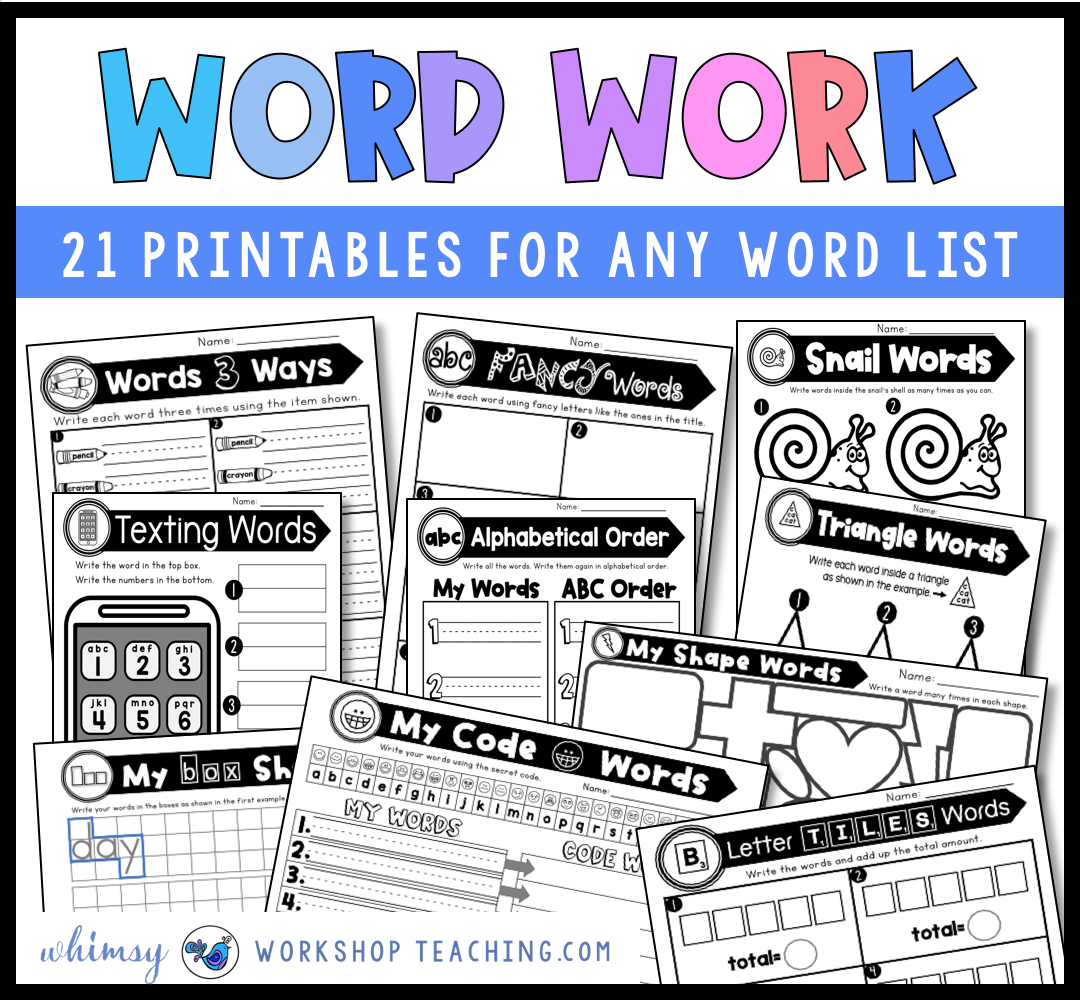 PHONICS SPINNERS
The phonics spinners I mentioned above are so simple, but one of the first to be chosen! I use both clear spinners placed on top, or just a pencil and paper clip as shown in the picture below. Since I have spinners like this for CVC, CVCe, Digraphs, Blends, Long Vowel Pairs, and many others, I can switch them out for the whole year! Click the picture or HERE to see the preview for this pack.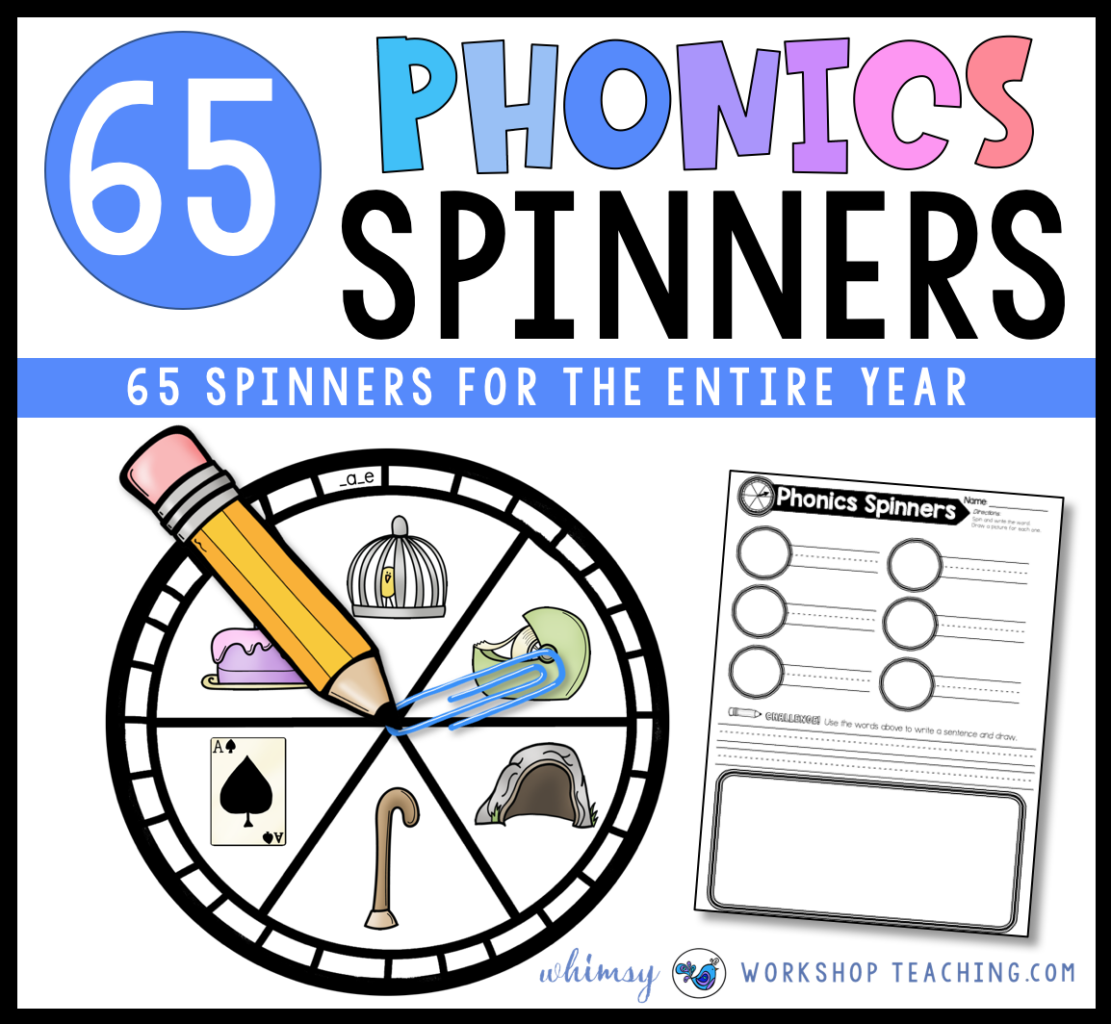 READ & CLIP ALL YEAR
The Read and Clip phonics cards are super simple and low prep. I literally just toss the phonics cards into a bin with some clips and I'm done! If I want to challenge students with a writing component, they can write or draw all the words they clipped for each card. This one is simple, but it really makes them think! I like to do these with partners as well, so a parter can check the answers. For self-checking, I put a little happy face in each spot where there should be a clip – independent checking! Click HERE to see the preview.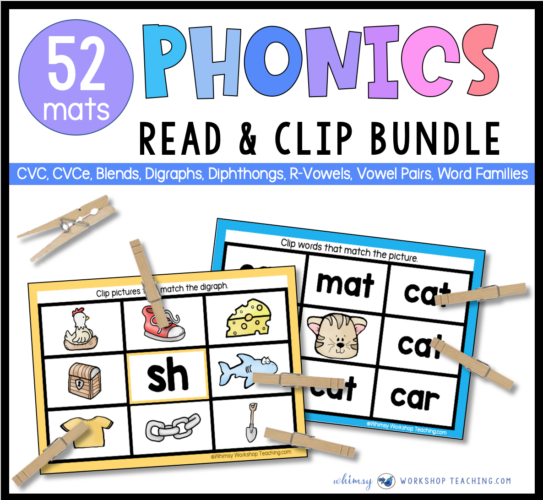 WORD FAMILY SLIDERS ALL YEAR
Word Family Sliders are perfect for hands on learning. Students simply slide the strip through the holes to create four words (that match the pictures). For more advanced readers, the second slider shows the whole word and includes many more words in each family, and many more complex families. (See picture below for the full list of word families in each style.) Click HERE to see the preview details.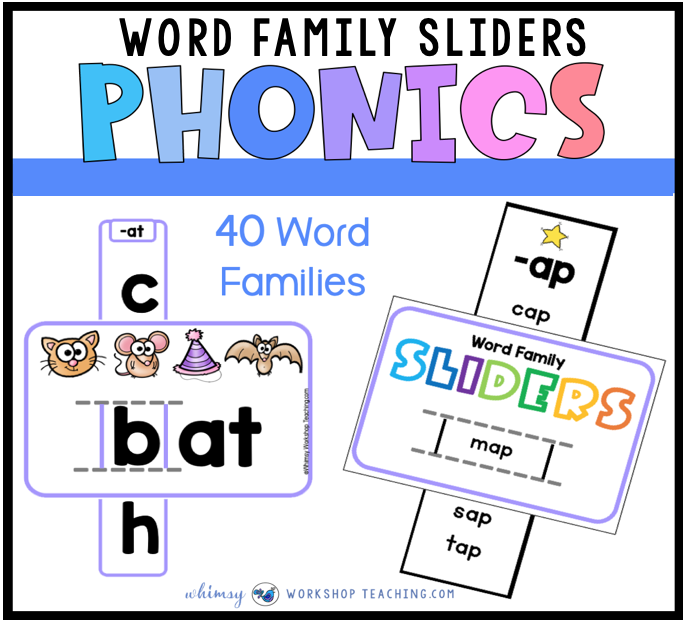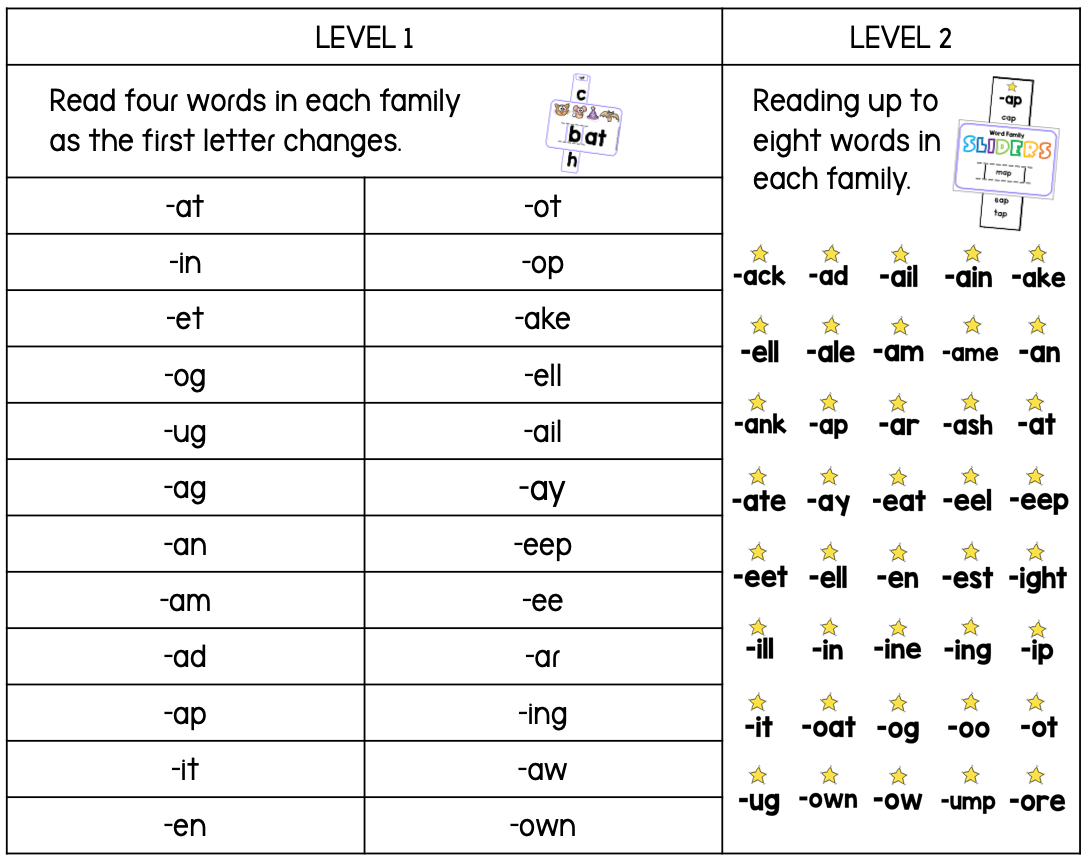 PHONICS WORD PUZZLE CARDS
These simple puzzle pictures are a fun way to build confidence because students have visual clues while building words. Once again, toss them into a basket and you're done prepping! There are enough phonics rules to last the year, and each pack of skills is color coded and each letter card is labeled so nothing gets mixed up! Click HERE to see the preview.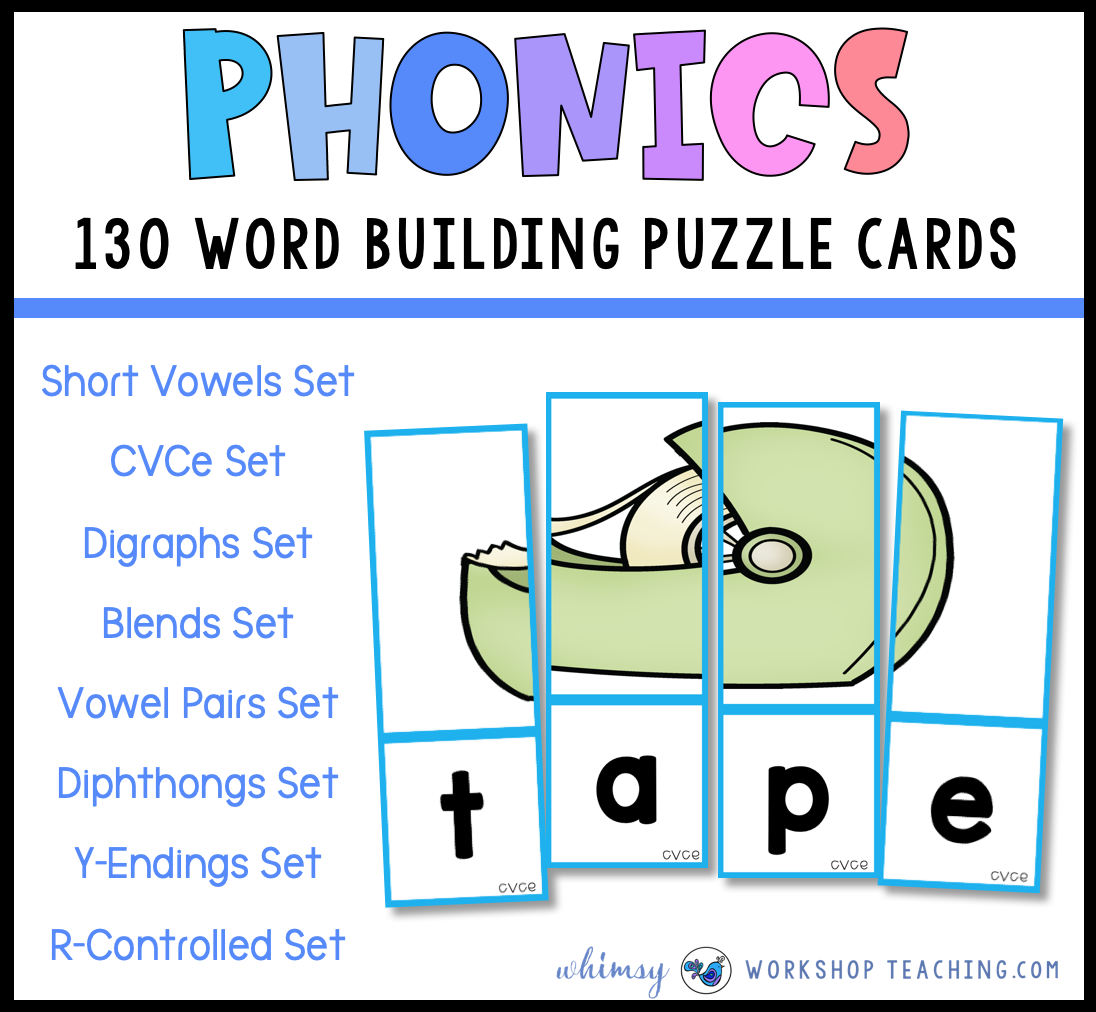 WRITE THE ROOM – PHONICS
Write The Room has always been a big favorite in my class, but I used to just use seasonal themes. This pack focuses on phonics, as you can see below it covers the entire year of phonics! Click HERE or the picture to see the preview.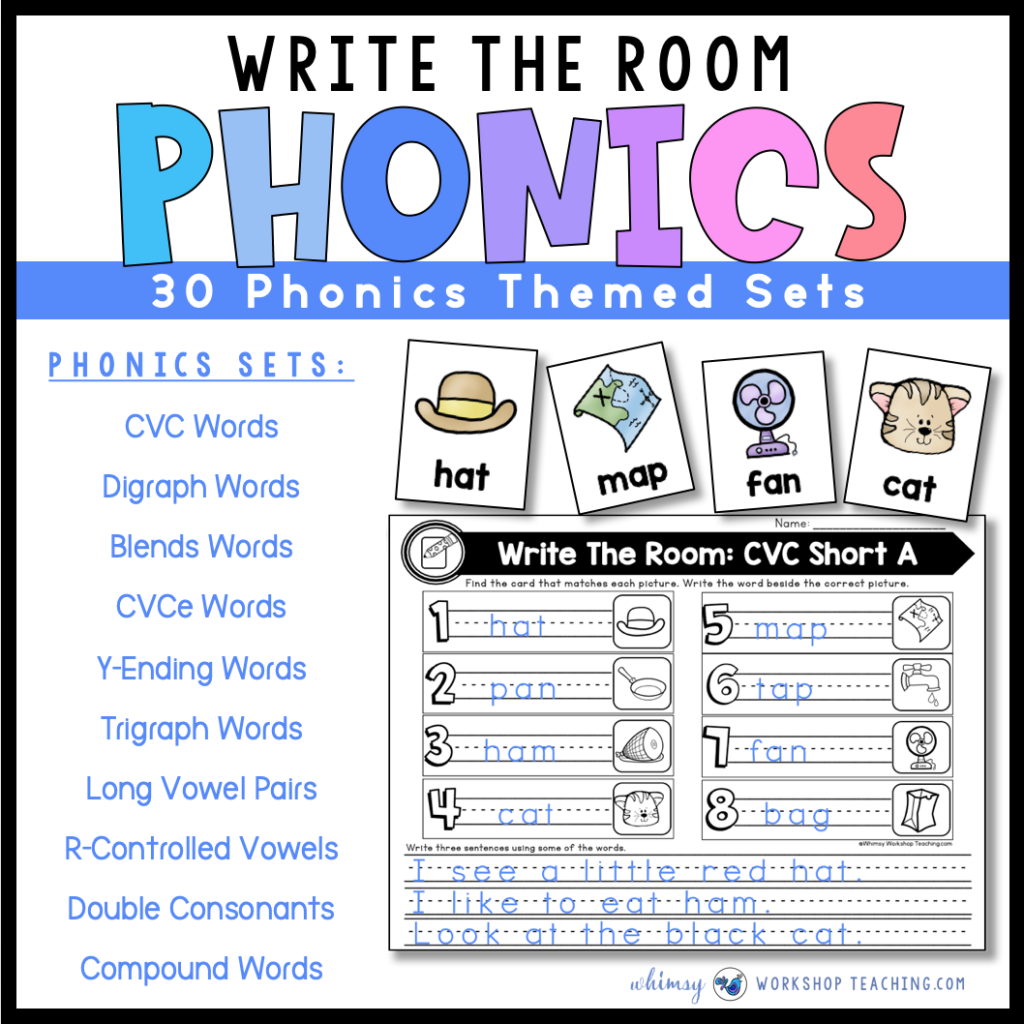 READY TO GET STARTED?
Many of these fun activities can be created with materials you have in the classroom. If you prefer to have them already created for you, they are all available on TPT for purchase as part of Phonics Bundle 5. Click HERE to see the whole bundle (all the packs are discounted in the bundle).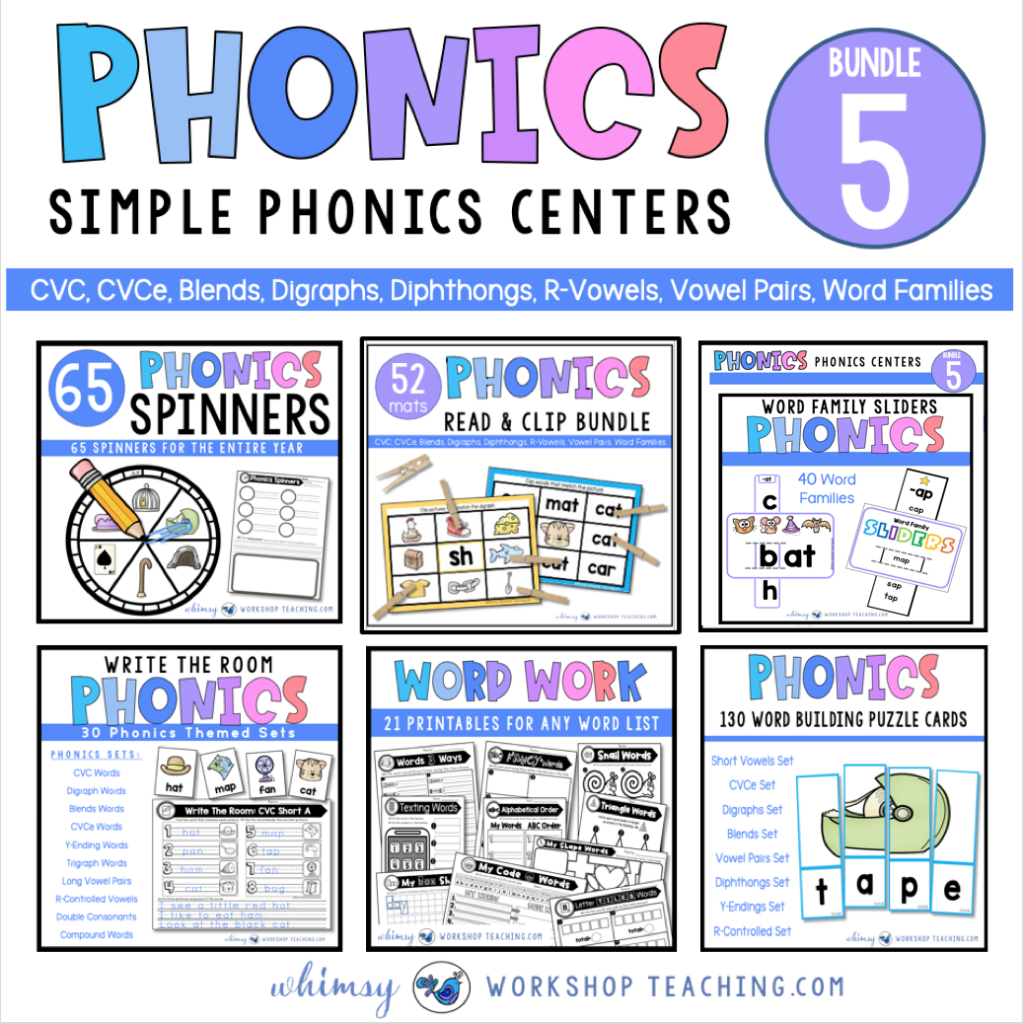 NEED MORE PHONICS BUNDLES?
There are lots more printable phonics activity packs divided into the bundles listed below. Click on each one to see how you can fill up your literacy centers for the whole year in a snap!
Click HERE to see PHONICS BUNDLE 1
Click HERE to see PHONICS BUNDLE 2
Click HERE to see PHONICS BUNDLE 3
Click HERE to see PHONICS BUNDLE 4
Click HERE to see PHONICS BUNDLE 5
Click HERE to see PHONICS BUNDLE 6
Continue exploring with any of the links below: