Confession time: When I first heard of Boom Cards my thought was, "I can't learn another new thing right now!" But when distance learning became a reality, I decided to give myself 20 minutes to read and learn, and then decide if it was something I wanted to try.
Guess what? TOTALLY worth my time! And I think there's a good chance you might agree with me! I'm going to break it all down into a few small steps so that you can see how simple it is to get started with Boom Cards!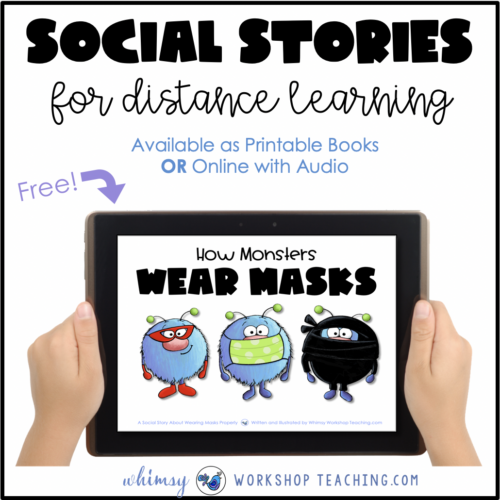 What Are Boom Cards?
Boom Cards are like task cards you would print out and use with students in math or literacy centers. The difference is that the cards are digital – so, NO printing, NO laminating, and NO storage or sorting. Another huge difference (and advantage!) is that the cards are self-checking. Students choose an answer and are immediately shown if they are correct or not. If they are not correct, they are prompted to try again! This was a game changer for me! As a teacher, I appreciate that:
I can differentiate my instruction by assigning different sets to each student.
Students get immediate feedback.
The style is fun and engaging.
Each pack usually focuses on one skill, so students get the idea on the first card and won't need further instruction to complete their practice.
It's an easy way to make sure students are accountable for their work, which parents also appreciate if used for distance learning.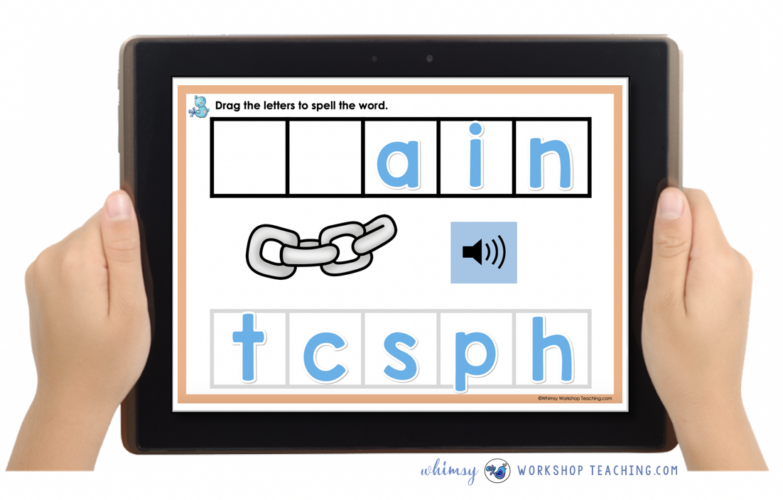 Free Previews
One of the best things about Boom Cards is that, before you choose any of the sets, you get to try a few cards for free in the preview – just to make sure they are what you want. Seeing some preview pictures is one thing, but nothing replaces actually getting to "play" a few cards – to see exactly what your students will see. Sometimes, this is the only way I can tell for sure that something is going to work for particular students.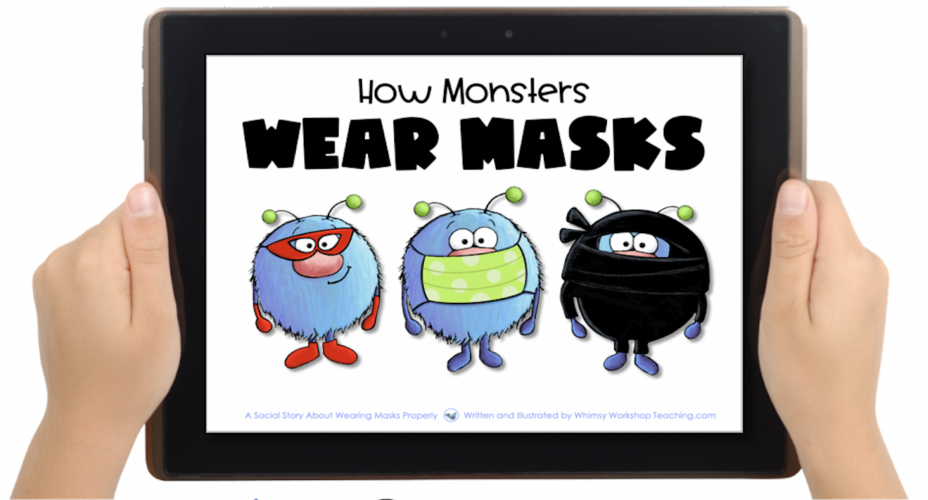 Can Boom Cards Be Used For Distance Learning?
Yes! They are perfect for distance learning! You can get started by simply sharing the link for students to click. The best part for me is that I can use the same packs for distance learning AND in-person teaching, so there is much less planning, no matter what kind of teaching I have to do. Boom Cards can be used with a computer, tablet, or interactive whiteboard.
As the teacher, all you need is a free account, which is quick and easy to make. Since all you need is a link to let students play, you can use them with Seesaw and Google Classroom as well (click HERE to see how to use Boom Cards with Google Classroom). My experience has been that parents LOVE using these at home with students because of the high engagement level, and they often ask for more!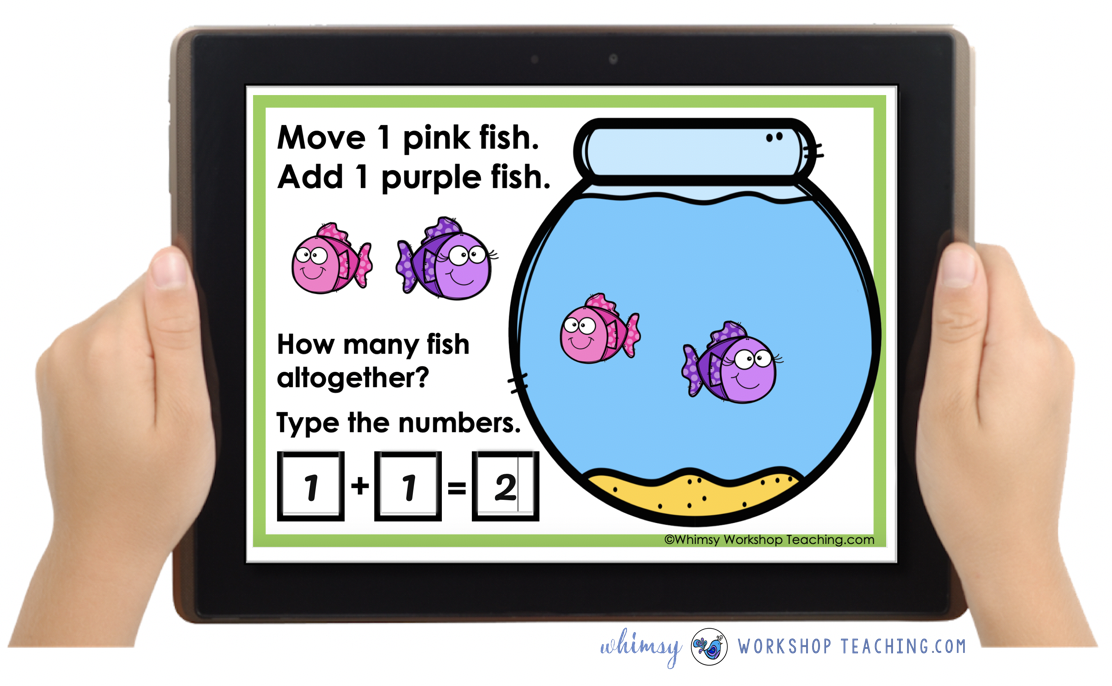 Can I Use Boom Cards For Assessment?
Yes! There is a paid option available where you can make accounts for each student, but that's only needed if you want the program to keep track of student activity. You'll get reports about student activity and progress and you can assign students multiple packs. Click here to see pricing (about $25/year for 150 students). It's a great option for assessment, but absolutely NOT necessary to play for free.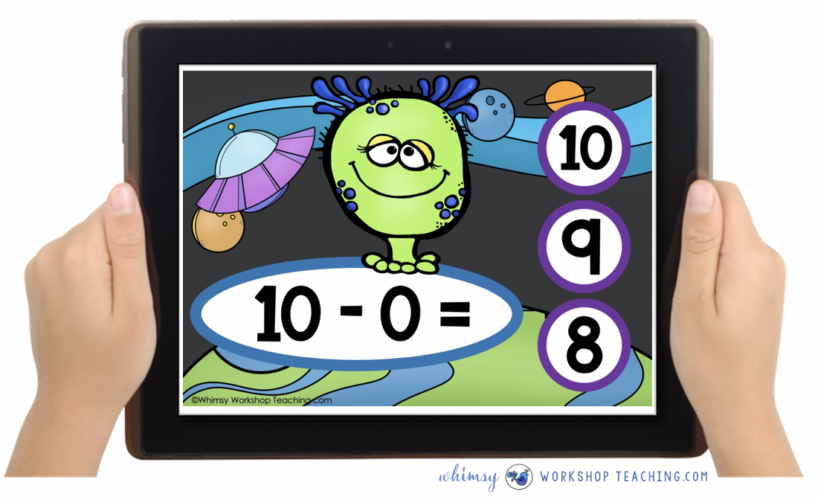 Can you print Boom Cards?
The answer is yes! Go to your Library on Boom Learning, click "Action" and select "Print". You will need to choose the correct formatting and follow the instructions on your device (it varies depending on the device you're using.) Keep in mind that Boom cards are not really meant to be printed, and so resolution may not be perfect and you'll be using a lot of color ink. In this case, you might consider printing several cards to a page by choosing the layout in the Boom "Layout" settings. Also keep in mind that directions on a card that says "click to listen" or "drag and drop" will not be relevant on a printed card.
Get Started With FREE Preview Cards!
Click the link below to instantly try a few interactive cards for math and phonics. Keep reading for some free social stories, too!
Click HERE for a free math preview.
Click HERE for a free phonics preview.
Click HERE to see my whole collection!
You can click on ANY of these sets and see a 4-page preview in action!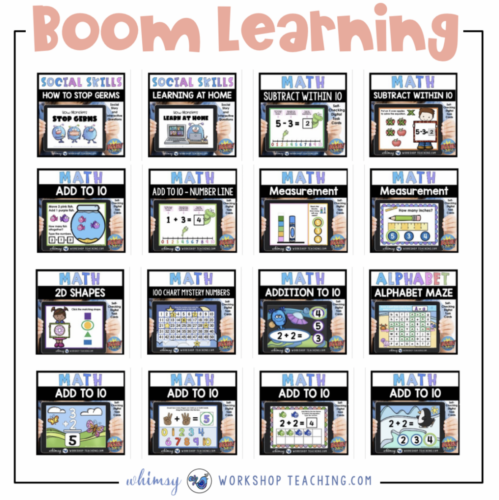 Free Social Story
Boom Cards aren't just for math and literacy! I've also created some social stories that can be shared with students as a whole class, or for them to read independently. For my younger non-readers, I was able to add AUDIO, so they can click to hear the story read aloud to them. I even added some interactive activities at the end of the stories!
To see what I mean, I've added a FREE social story for you to try out.
You can click HERE to see a few pages of it instantly, and if you want the entire story, you can access it for free from the same page (you'll need a free Boom Learning account). You are welcome to assign it privately to your students, or share your screen during ZOOM lessons to read it with students.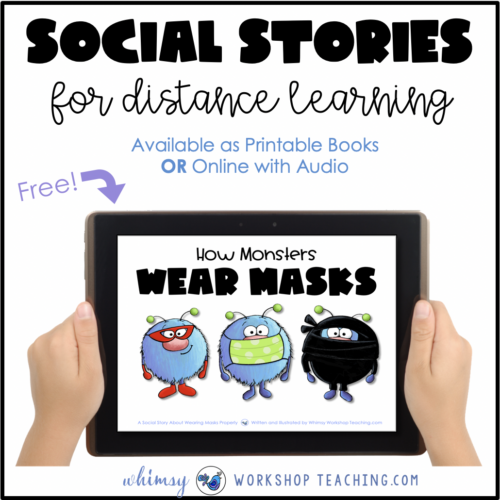 Different Ways To Use Boom Cards
You can use Boom Cards on the computer, with a Kindle fire app , with the Apple app, and with the Android app.
MORE FREE DOWNLOADS
You may also be interested the FREE downloads in the posts listed below!
I hope you find some helpful resources!
Free Downloads: First Grade Writing
Free Downloads: Simple Art Templates
Free Directed Drawing Videos: Students Draw Along
Free Letter Sounds Song Posters
Free Educational FUN Math Videos To Play In Class
Free Poetry Collection (20 pages)
Free Online Stories Collection
Free Directed Drawing and Writing Templates
Free STEM Partner Play and Resources
Free Supported Story Writing Templates (Super Popular Downloads!)
FREE Simple Photo Directed Art Lessons