Teaching about kindness and acceptance is always time well spent, especially at Christmas. Here's a fun and FREE activity to share with your class!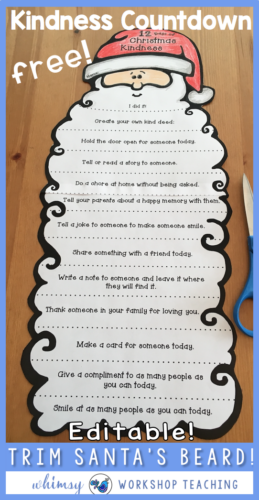 Santa's long beard is filled with acts of kindness for children to complete. The tasks are simple, such as "Smile at as many people as you can today" or "Give a compliment".
Students trim each task off of Santa's beard as the task is completed! This makes for wonderful discussions as students share their experience and feelings after spreading kindness.
You may wish to keep a journal about them, or create a class book to remember the details from students.
EDITABLE SANTA
In order to make this craft more flexible, I've added an editable version! Now you can add kindness tasks that are specific to your situation, which makes them so much more engaging!
This version is a PowerPoint file, which means you will have to download it and open it in PowerPoint for it to be editable. You will NOT need any extra editing permissions from me to use it.
The printable download is free! Just click one of the blue boxes below and the file will be sent to you by email.
---
Need More Ideas For Christmas?
You can explore Christmas and Winter Celebrations Around The World, with lots of literacy and adorable art projects by clicking HERE.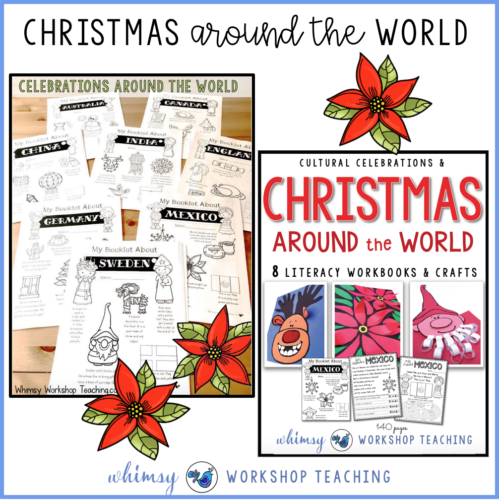 Five Ideas for Teaching Kindness
Check out the five SEL programs below. Each one is it's own comprehensive program with hundreds of lessons to teach social skills in a fun and engaging way! Just choose the one that is the best fit for your students and start creating a peaceful classroom – all the work is done for you!
1. Social Skills Monsters SEL Program
This is a comprehensive 16-week program with over 80 lessons to complement the 16 printable books included! CLICK HERE to see more pictures from the program!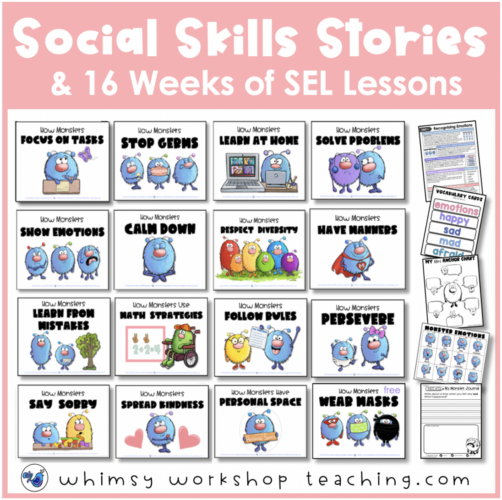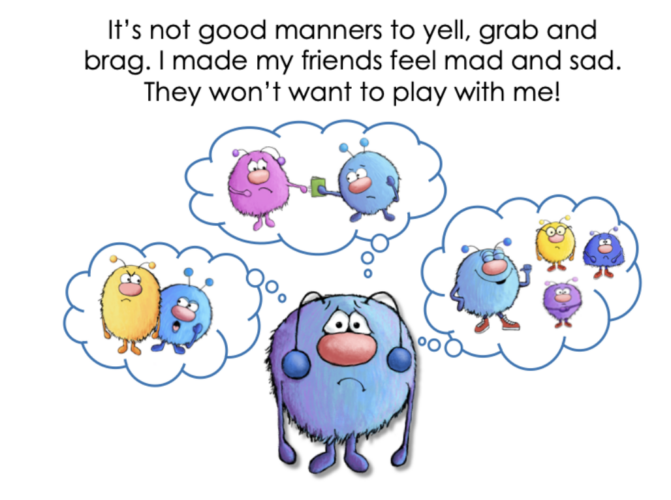 2. Kindness Classroom SEL Curriculum
This program includes 100's of SEL lessons including writing, art, partner plays, interactive whole group lessons, mini-books, 8 printable stories, and more. There are teacher scripts to introduce each lessons – all the work is done for you! Click HERE to see more pictures of the Kindness Classroom in action!
3. Teach Social Skills With Poetry
This is a big collection of songs, chants and poems that focus on social skills and classroom routines. Each lesson has teaching tips, a color poster, and lots of writing, sorting and reading activites to reinforce concepts. Click HERE to see more information about Social Skills Poetry!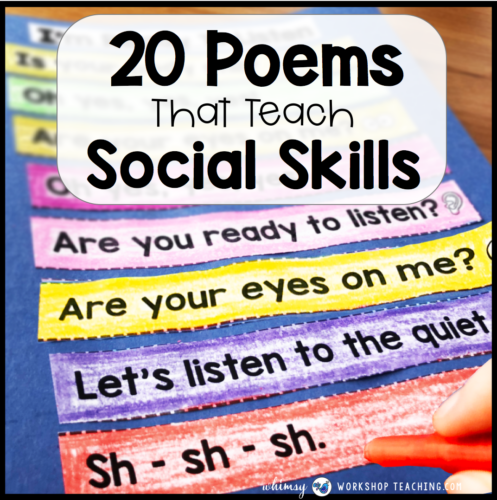 4. Daily Morning Meetings for Social Skills
Start each day with a fun social skills activity! Each one of these short group lessons can be either projected for your whole group lesson, or printed out for a writing project. There are five lessons each week, for 200 lessons in all. Click HERE to see more information about Social Skills Morning Meetings!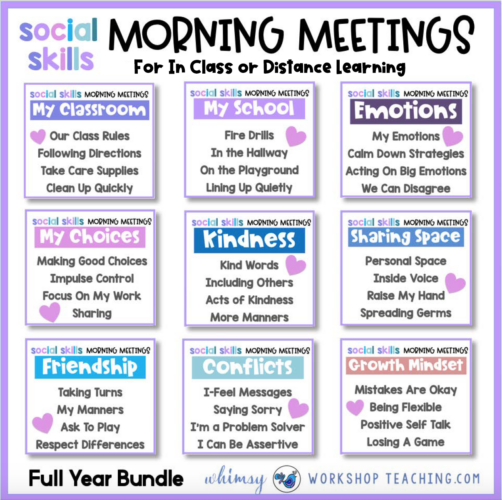 5. Teaching Social Skills with Social Stories
Teaching social skills with social stories is a more explicit and direct way to talk about social skills and classroom expectations. Each of the 32 units includes a poster, a printable stories, partner plays, teacher scripts, printing and journal pages, art projects, incentive coupons and more.
Click HERE to see more about teaching with social stories, partner plays, writing ideas and more!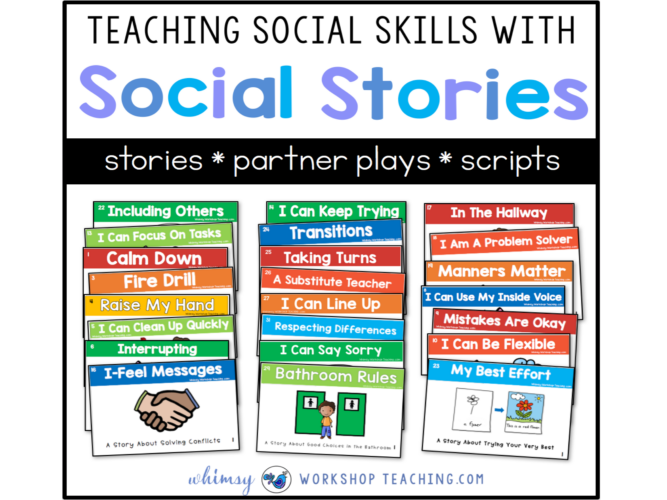 ---
Free Download – Santa's Kindness Beard!