Directed Drawing is a fun and engaging way to integrate art and writing.
Here are some ways that I use art in my classroom to encourage more writing!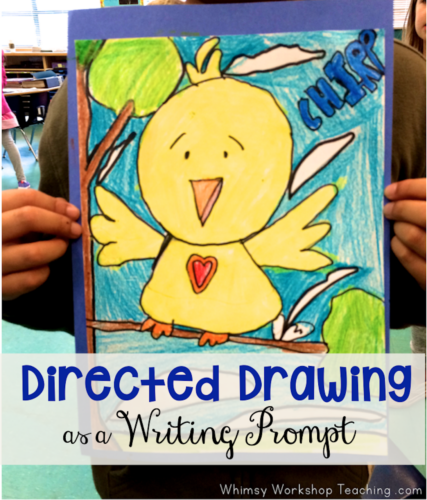 WRITING COMPLIMENTS
After your whole class directed drawing lessons, invite students to do a "gallery walk" around the room to see other students' work. Then, leave a post-it note beside each picture and assign secret partners. Students study their partner's drawing and write a compliment on the post-it note. Students love to return to their desks and read the note!  
You can see examples from my classroom below. I love how they all added their own details and personality to the pictures! The compliment notes are so sweet and specific. 
TRY A GALLERY WALK
When we took a trip to a local art gallery, we noticed that each piece of art had a small sign beside it on which the artist had written something about their artwork.
We decided to try this, too! After our directed drawing lesson, we used index cards to write a description of the artwork. Depending on ability, students described the colors they used, their favorite part, or their inspiration for drawing!
Everyone was very quiet and respectful during this time, and there was a lot of reading going on!
It was a wonderful way to encourage both reading and writing in an authentic way.
USE DIRECTED DRAWINGS

FOR CLASS BOOKS
Use your directed drawings to create a class book project!
Nothing makes students feel more like real authors than having their writing and illustrations in a professionally printed book.
We kept the process simple. Each student chose their favorite animal to draw, and also wrote about it.
We chose a template like this:  "I know a zebra has stripes, but I still wonder how the mothers can remember her baby's stripe pattern."
The details (underlined above) changed with each animal, and when students were happy with their writing, the resulting pages were made into a photo book.
We contacted our local photo store and discovered they had online templates to make photo books. So, we used that format to insert photos of student drawings. The results were amazing!
We ordered a copy for each student and as part of our Mother's Day gifts!
It was VERY exciting to finally see the finished books once they arrived!
The best part was reading them all together, and hearing students compliment each other on their drawings and writing! They definitely feel like published authors now, and they are more eager to write than ever!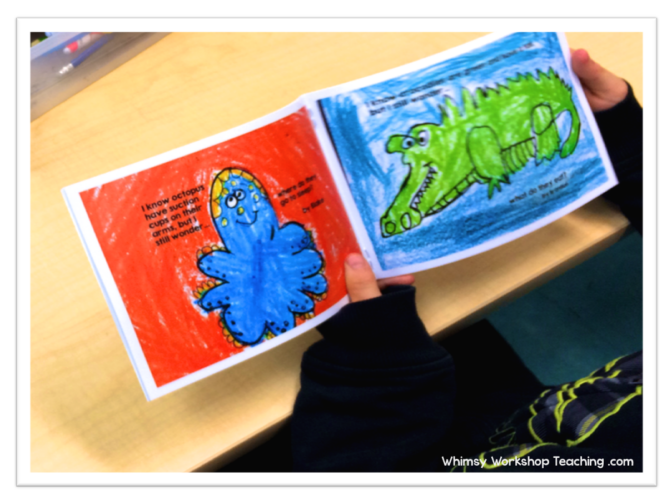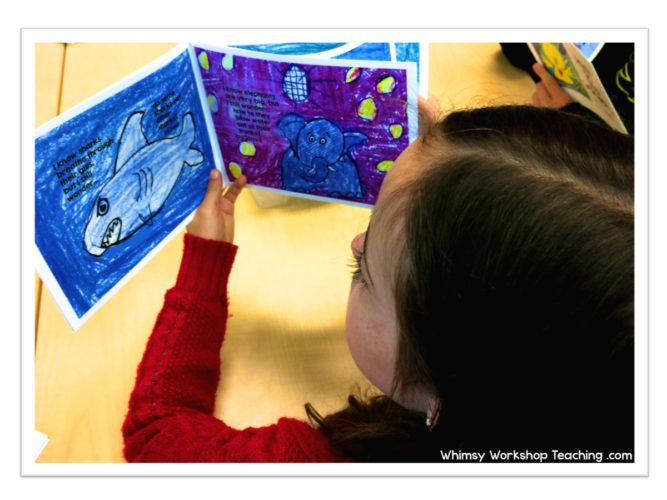 DIRECTED DRAWING IN THE LITERACY CENTER!
We also use independent directed drawing as a literacy center.
It is independent because the  steps for drawing are embedded into the writing paper; students complete the drawings by studying the small changes in each picture, and reading the words underneath.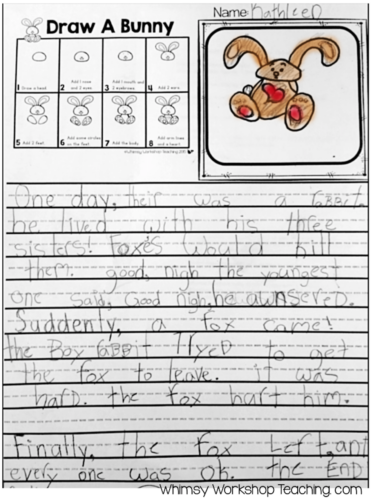 Then, they use their own drawing as the topic of the writing task! I have several different templates for each animal so that I can easily differentiate.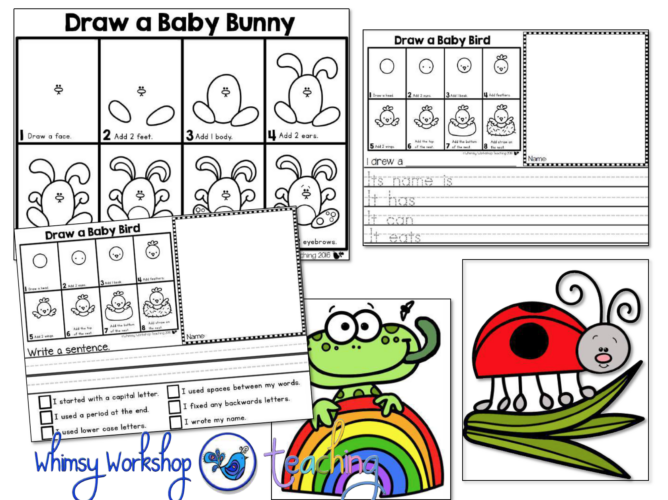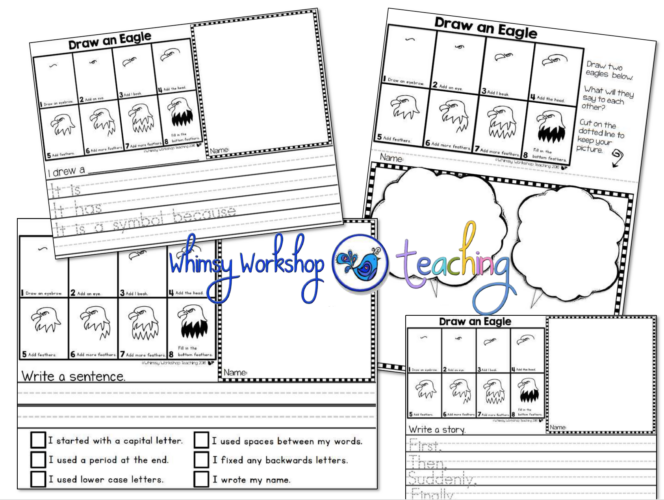 My students are so much more engaged when they are writing about something that interests them, and even more so if it's about something they have made themselves!
Here are some of the drawings we have done in class that were used as journal writing prompts: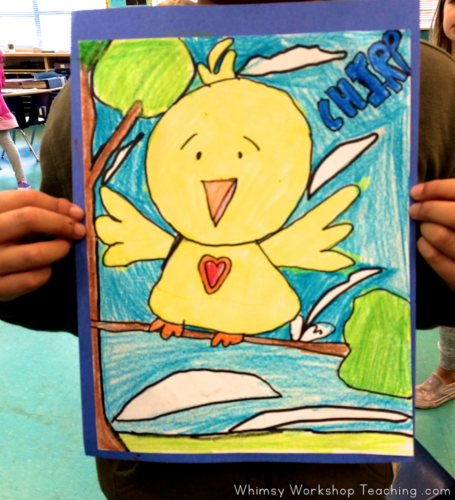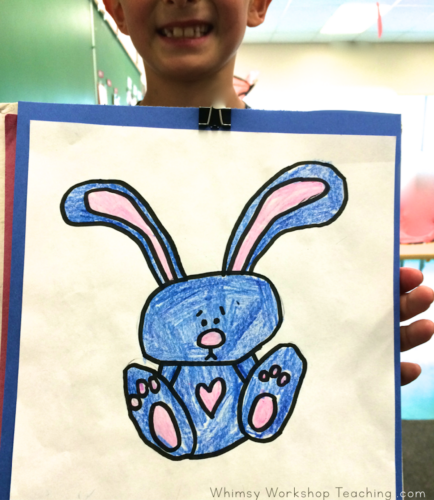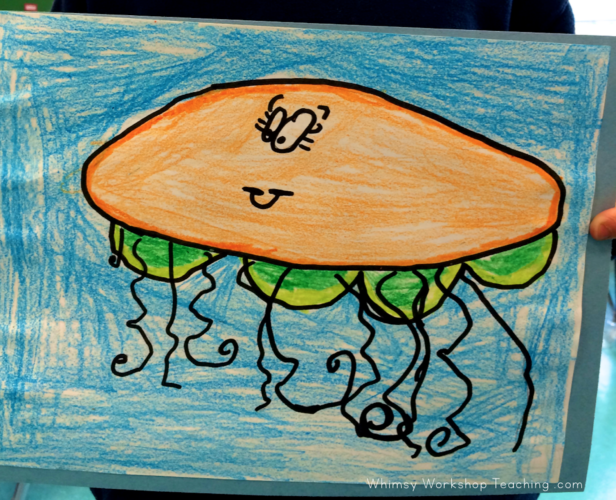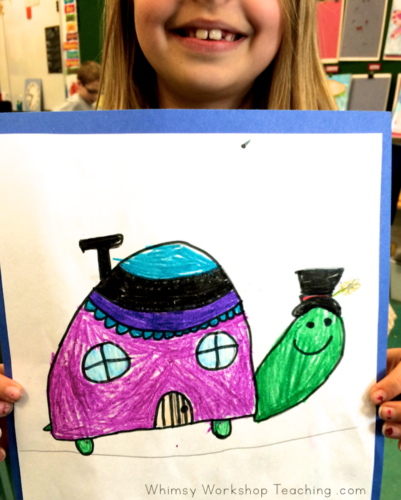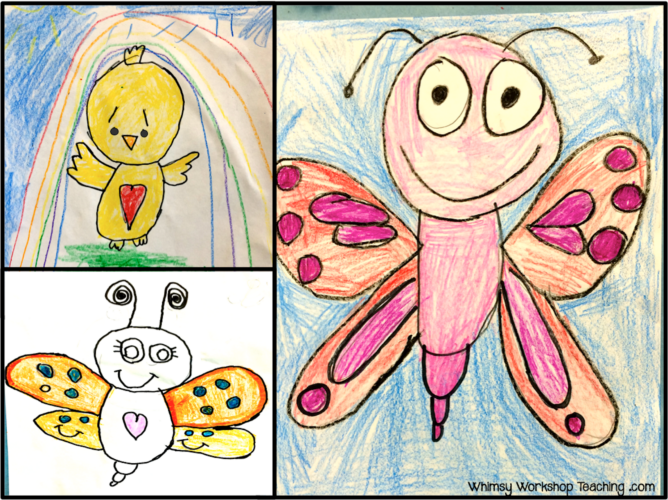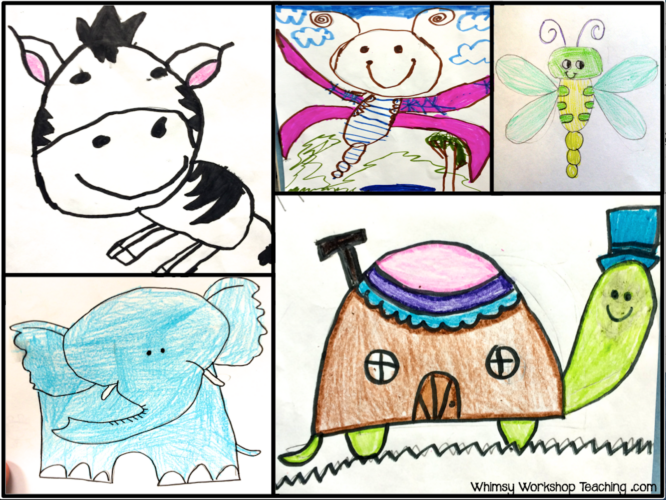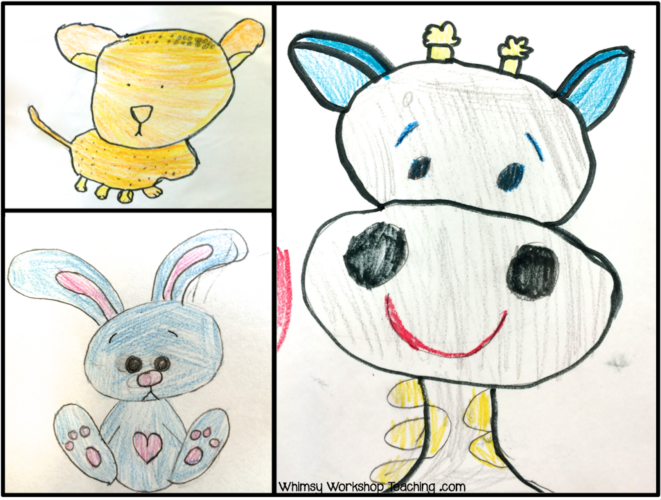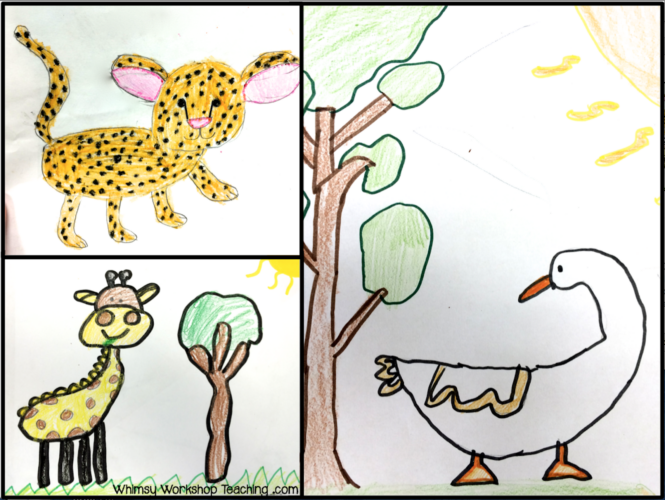 The topics change with the season, and students usually choose 2 or 3 of the prompts from each theme before we switch the topics.
It's so nice to have a writing center planned for the whole year so quickly and easily!
TEACHER LED DIRECTED DRAWING
Here's a video we made in class.
First I draw part of the picture, then a student draws the same part.
You can project this video for your students to draw along with us!
Just pause the video between each step until everyone is ready to move on.
These drawings are from the step-by-step directed drawing lessons seen HERE.
TRY IT IN YOUR CLASSROOM!
Would you like to try directed drawing in your classroom?
Students will love to draw along with you just as mine did in the video above!
Or, if you'd prefer to use more independent drawing lessons in your writing centers, you can see ALL of my directed drawing and writing templates through the whole year by clicking HERE.
It includes 50+ different directed drawing topics and 350 writing prompt templates to fill your independent writing centers each week! I just toss a new set into a basket each week, and students choose the differentiated prompt that is right for their writing level!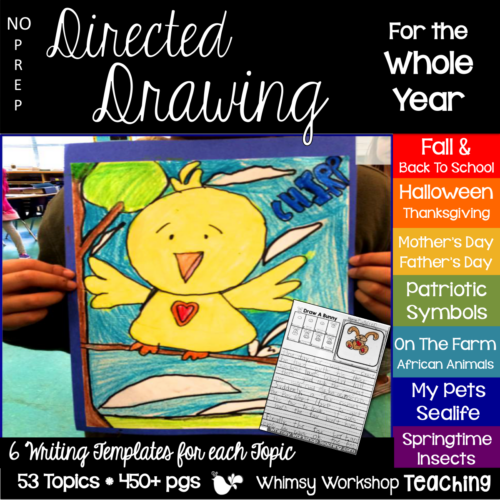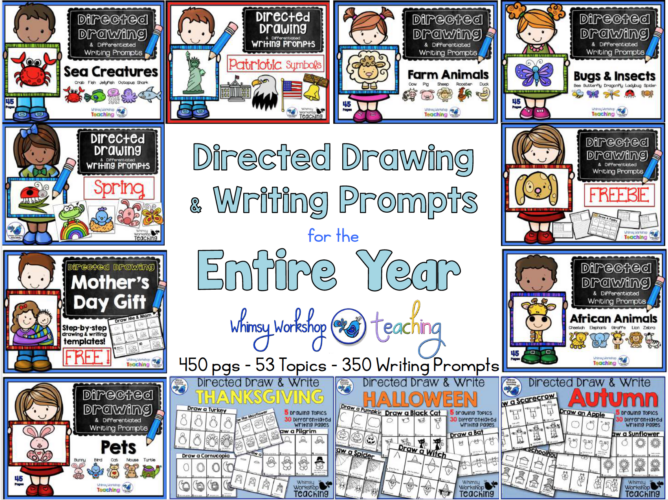 Pin for later!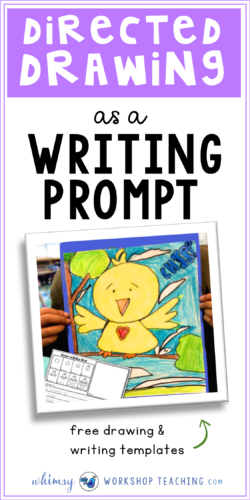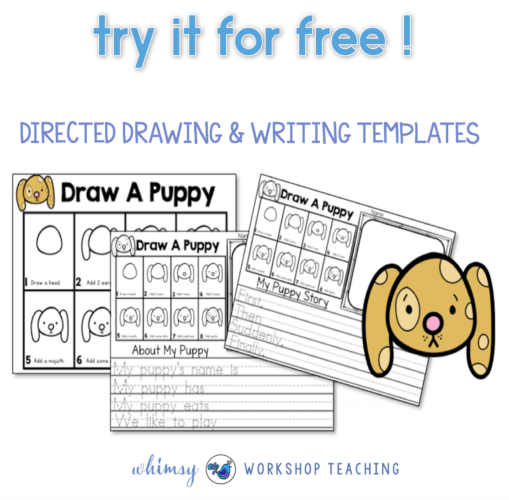 Pin this free resource for later!