---
HALLOWEEN IDEAS FOR THE CLASSROOM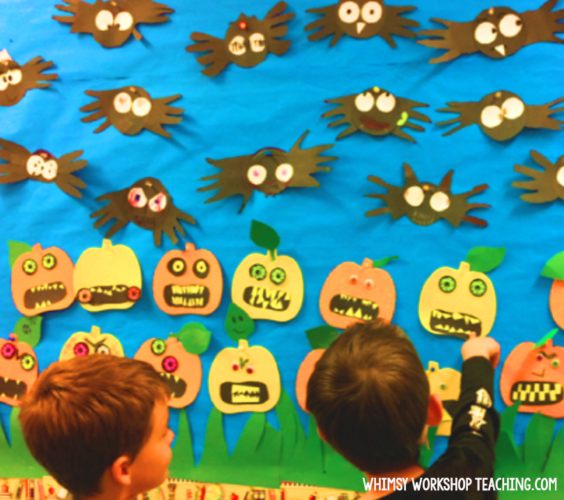 How do you decorate for Fall and Halloween?
Our room transforms with each added art projects, and I love them all! I especially love projects that involve tracing hands, like these spiders below.
We also made pumpkins – and some pumpkins that turned out a bit more scary than I had intended!
We took the spookiness down a notch to make some black cats!
You can't go wrong with bats on a full moon. Since it was Bat Week in our class (finishing up a rainforest study), we did a few different kinds of bats!
And of course we watched some videos about bats and echolocation…
---
Pin these ideas for later!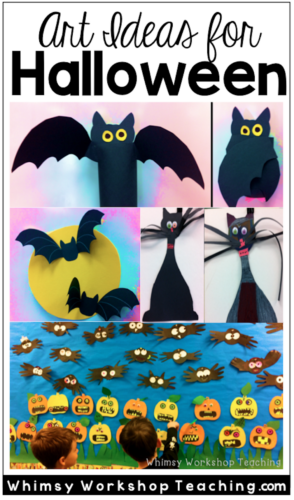 And how about some writing for Halloween?
Check out this FREE set of 25 simple writing templates – just click the blue button below!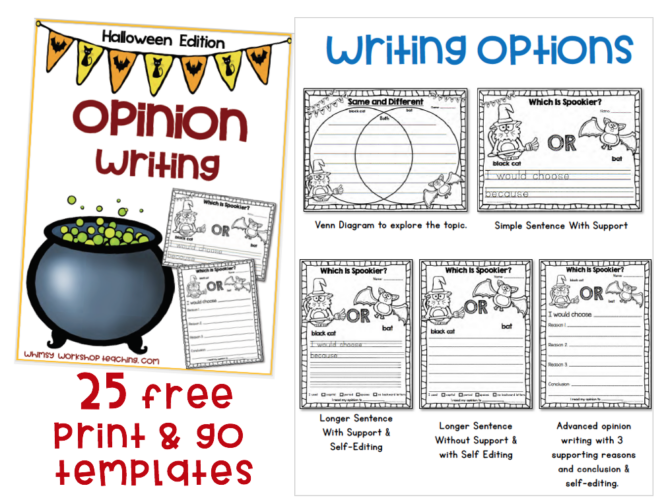 ---
Looking for more seasonal arts and crafts?
Check out this collection of 32 art projects with step by step directions!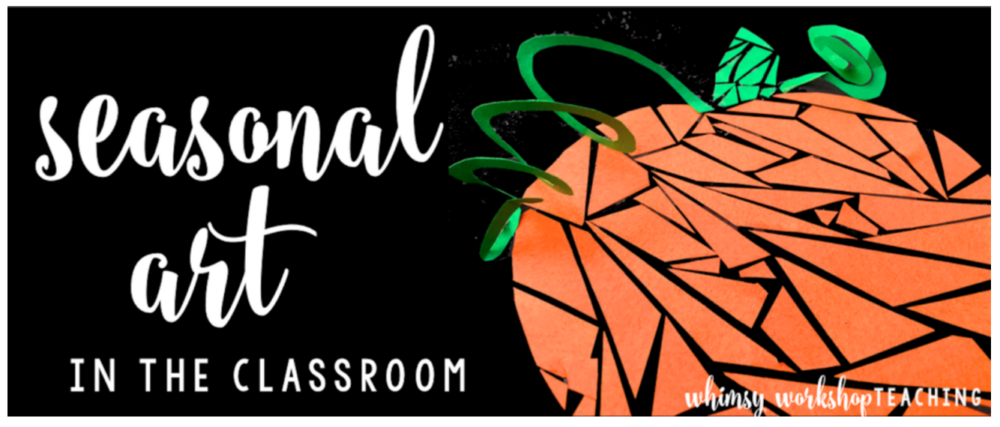 ---
If you'd like to see more step-by-step photo tutorials, you can choose from these huge collections of art lessons for elementary classrooms. Each has lots of photos, a teacher script to read aloud to students, and literacy components to deepen thinking and expression through writing.
CLICK HERE to take a peek!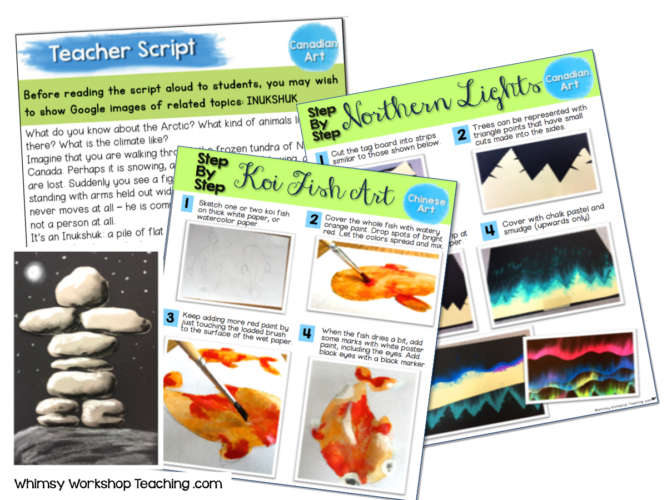 If you're having trouble finding what you need for math, literacy or clip art, you can grab this handy Clickable Catalogue for everything available in my TPT store – a big time saver! Tuck it away for when you need it!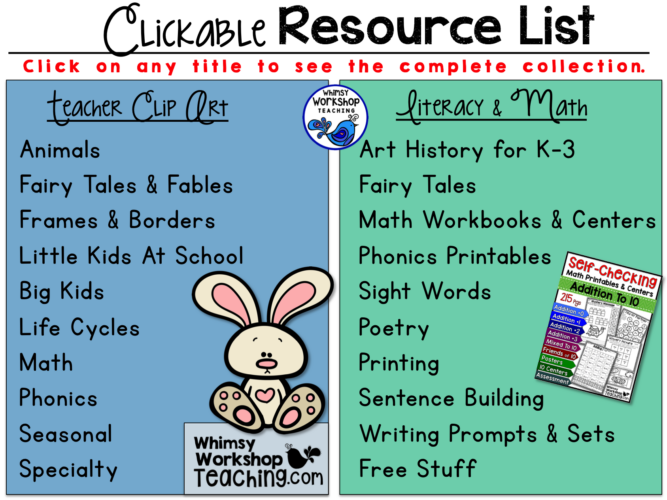 Click here to download the clickable resource list to keep for later.