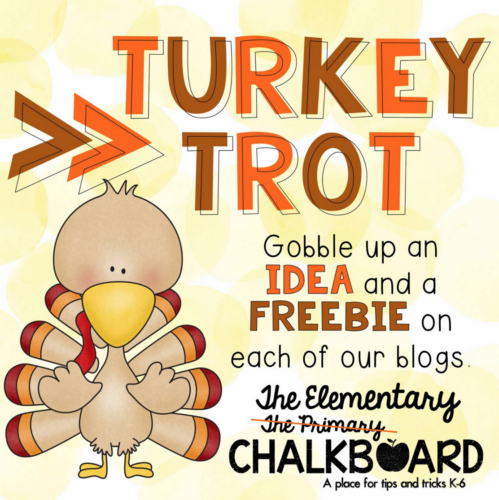 Welcome to "The Chalkies" Turkey Trot!
We hope you enjoy a jog through our blogs gobbling up freebies, ideas, and recipes for some holiday joy!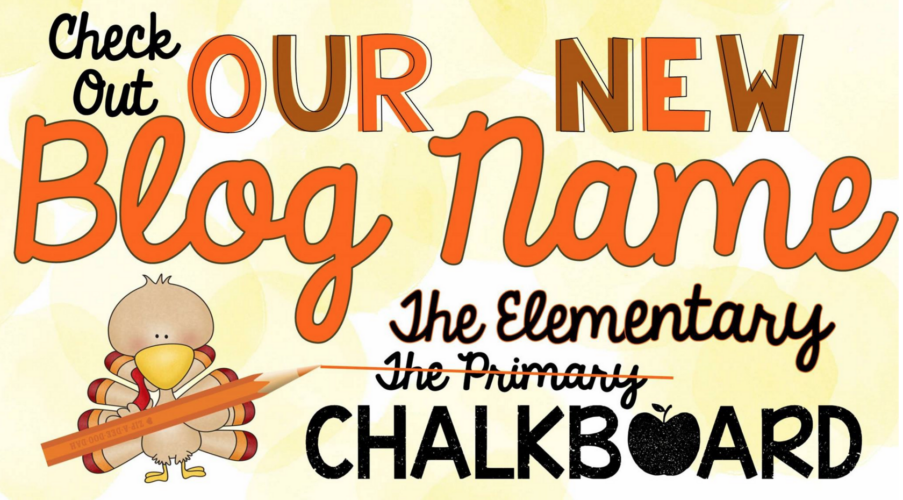 We have a new blog name!  We switched out the word "Primary" for "Elementary" so that we can meet the needs of any teacher K-6. Our blog has been thoughtfully designed to help you find what YOU need for YOUR classroom level! See what I mean in the screen shot below of our blog: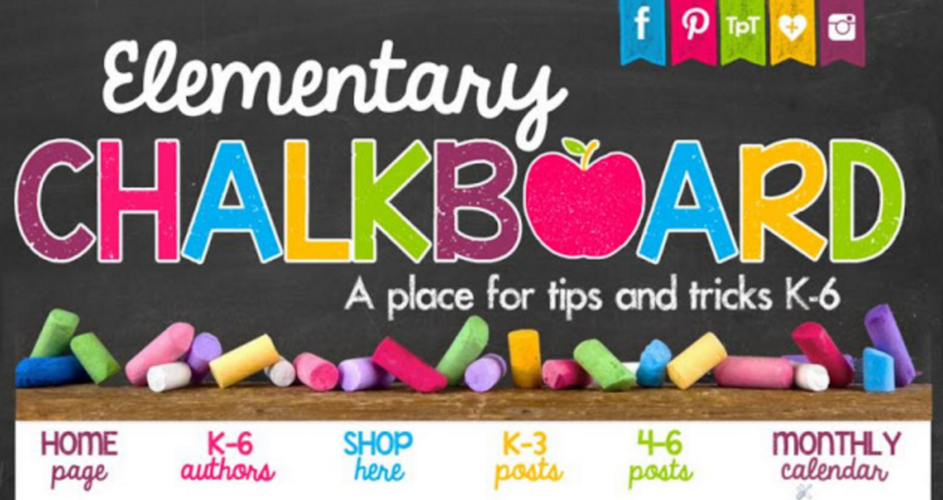 You can see the new grade choices in the picture above.
---
And now, lets start trotting for goodies!
This trot will also take you through the blogs for primary only. If you are interested in the higher grades, just click on the Elementary Chalkboard image and click on the 4-6 posts! You'll find the authors you need!
We hope you enjoy this little meal from appetizer to dessert! Let's start with the appetizer…
Use this year-long set of Snakes and Ladders type game boards to practice using the 120 chart. There's a new one for each month of the year, using different themes to keep it fresh. I've also included recording sheets to challenge students to record their moves along the board using equations.
---
 Here's a helpful idea to help organize your classroom after a big painting project. I used to always  start painting projects with my students too close to the end of the day, and end up with nowhere to put all the wet paintings (the janitor needs to wipe down all the tables).
So, the solution: use your stacked chairs as a drying rack!
There's a slot for each student, and the paintings are dry by the time you need the chairs in the morning. Give this a try – works like a charm!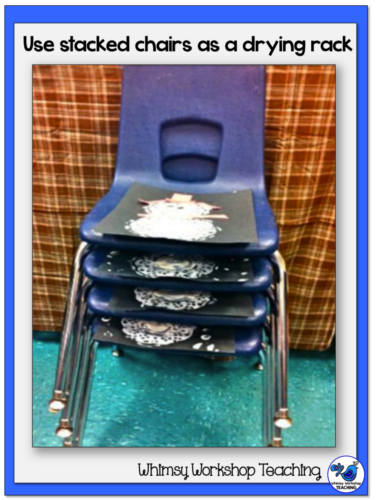 If you're having trouble finding what you need for math, literacy or clip art, you can grab this handy Clickable Catalogue for everything available in my TPT store – a big time saver! Tuck it away for when you need it!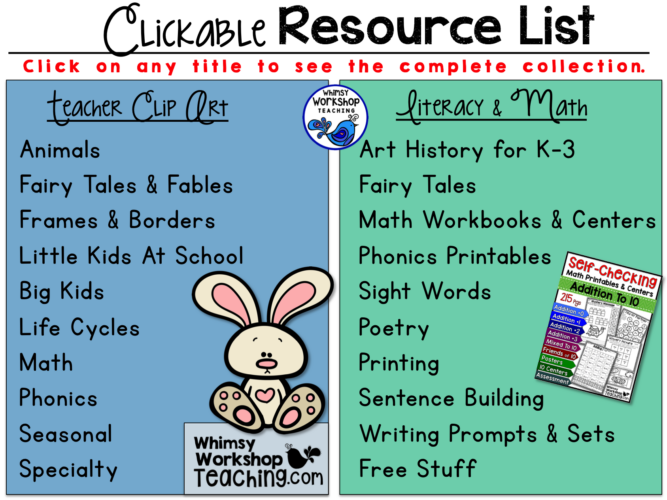 Click here to download the clickable resource list to keep for later.
---

Here's a little dessert idea for you – super simple and yummy!
Apple Butter Crescent Rolls are so quick; all you need is a can of crescent roll dough, apple butter, and anything else you'd like to add, such as bits of baked apple, or powdered sugar.
Just click
HERE
 to give it a try.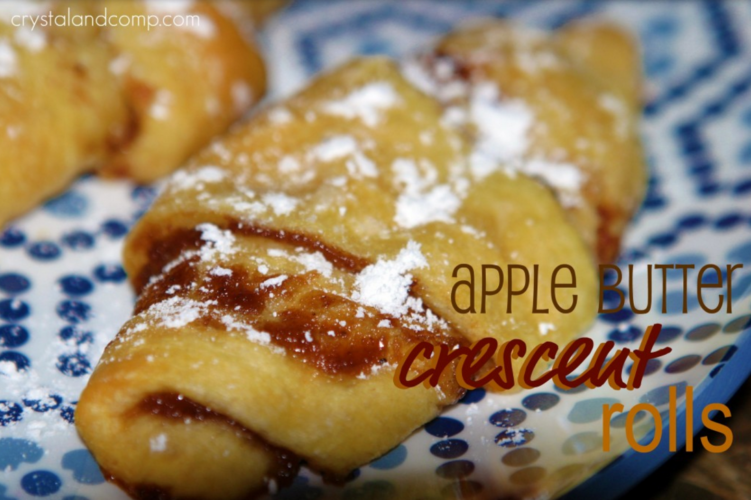 ---
Thank you for trotting by today – I hope you enjoyed the tips and freebies.
If you'd like to keep in touch and grab a FREE Sight Word Never Ending Game board, you can click
HERE
.
Keep on trotting along to see the next Chalkie: Laura from Peace, Love and First Grade!
  Click the button below or
HERE
to be magically transported there.  : )