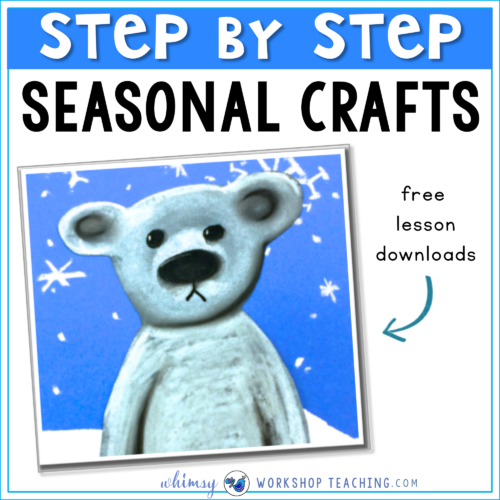 SEASONAL ART IDEAS
Our classroom is always full of bright and colorful art work!
My student are so proud to see their work displayed, and how they pull their parents into the class to see what they completed today.
This year, I took my art lessons to another level by making them independent!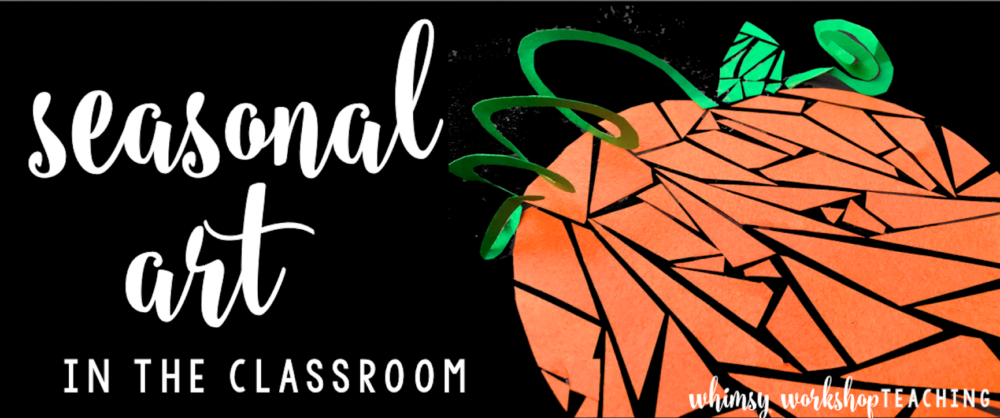 In the last 20+ years of teaching, I've often looped with groups of students for more than one year, so I am always having to come up with NEW projects so as not to repeat them with the same students.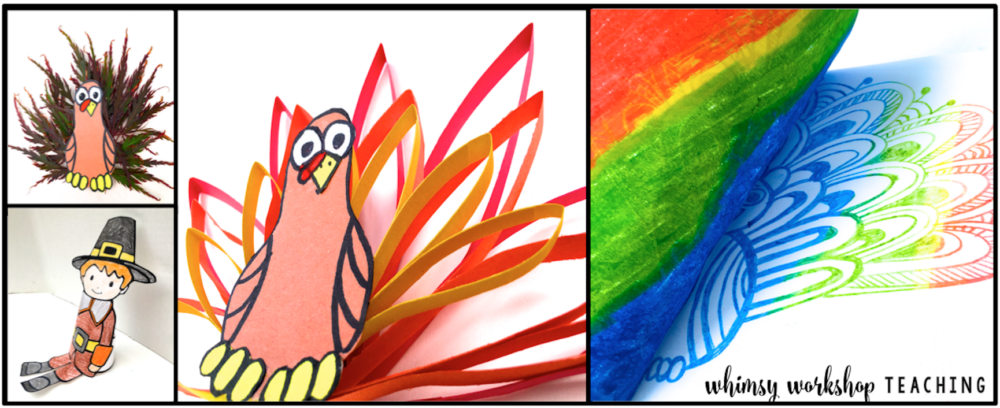 However, I also have a limited supply budget, so not only do projects have to be simple enough for little hands, but they also have to be doable with very few art supplies.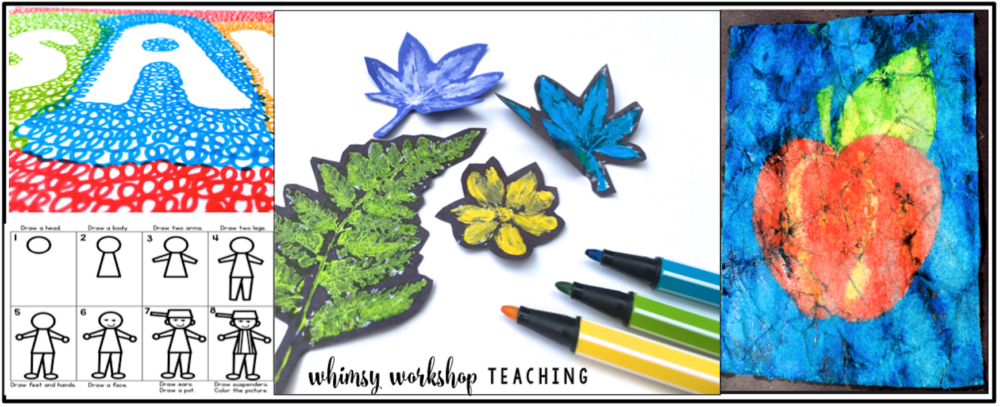 PLANNING FOR ART THROUGH THE YEAR
My old "system" was to dig around in my filing cabinet for the old examples of art projects we'd done the year before. Most times the examples were in bad shape, and sometimes I couldn't find the templates or remember all the supplies.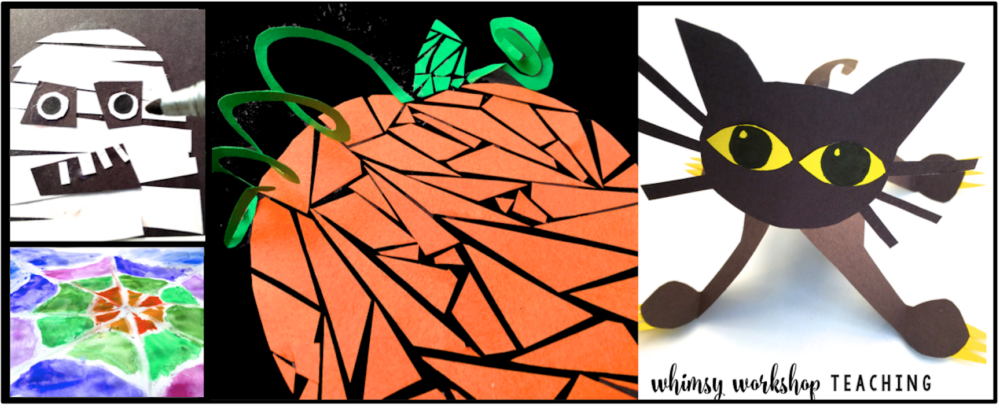 PHOTO FILES
To solve that problem, I started taking step-by-step photos of each art piece, and store them all digitally.
The added benefit of this was that I could actually project the step-by step photos and students could figure out how to make the project themselves!
I also used these simple visual instruction pages to make laminated "art cards", and put one card in a bin with simple supplies to make an instant art center!
It's a HUGE favorite in my class and NO prep for me!
It is also a great way to emphasize following directions and problem solving. These are perfect for early finishers, too.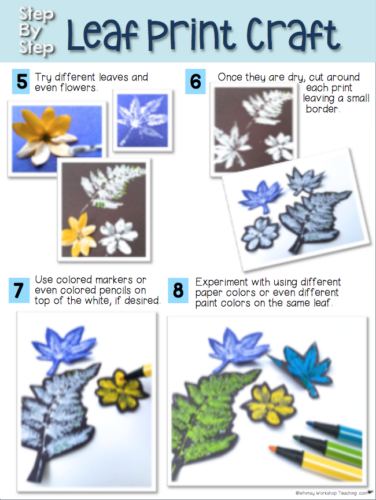 STEP BY STEP ART
I've put together a collection of 8 crafts for each month; step by step craft projects has everything you need to plan your seasonal art lessons through the year.
Each project has been classroom tested from grades 1-5, and require very few supplies or planning.
The photos will guide the teacher and students through the simple directions, so it's easy to add art to your schedule every week of the year!
My goal in creating these units is to make it easy to include art in your weekly plans.
*Each month has at least 8 crafts to choose from (December has 4 bonus crafts).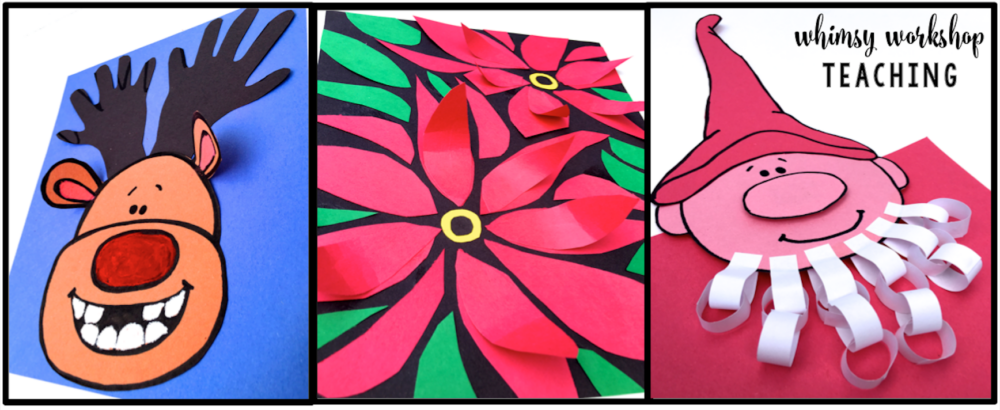 *Every craft has a simple supply list and step by step photos.
*Each month has a collection of seasonal printables to use in your writing center or for early finishers.
IDEAS FOR ART CARDS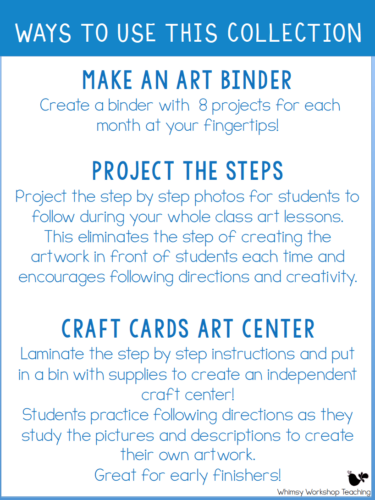 *PROJECT the step by step photos for student viewing so they can use as reference. This means you don't have to create the craft for them – they can figure it out with reference pictures!
*PRINT the units and put into a Seasonal Crafts Binder so you have crafts all year at your fingertips.
*SUB PLANS Use the instruction pages for your sub tub. No need to explain the craft to your replacement as the directions are all there.
*CRAFT CARDS Laminate individual step by step pages to create craft cards as part of an weekly art center. Choose one card per week, and simply leave the card and the supplies in a bin. Students are responsible for following directions and figuring out the process independently!
*ART BINS – Create an art bin for early finishers. The pictures and easy directions make this an easy independent activity for students finishing early.
*WRITING – Use seasonal writing prompts collections located within EACH month's set to extend your seasonal themes to writing project. Or, use the writing templates for early finishers, or in your weekly writing center all year long.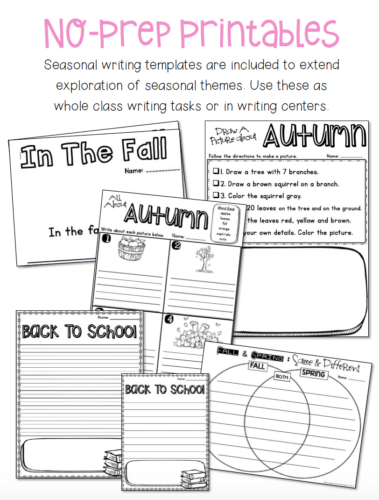 ART THROUGH THE YEAR
You can try this idea by creating a photo-card for your own favorite art projects.
Or, you can use my collection of 70 seasonal crafts.
These units are also available in smaller sets, however the mega-bundle offers the most reduced price – just pennies per lesson to use year after year.
Set 1 Seasonal Crafts Bundle 1 (Sept to Dec)
Set 2 Seasonal Crafts Bundle 2 (Jan to April)
Seasonal Crafts MEGABUNDLE (Sept-April) 70 Craft Lessons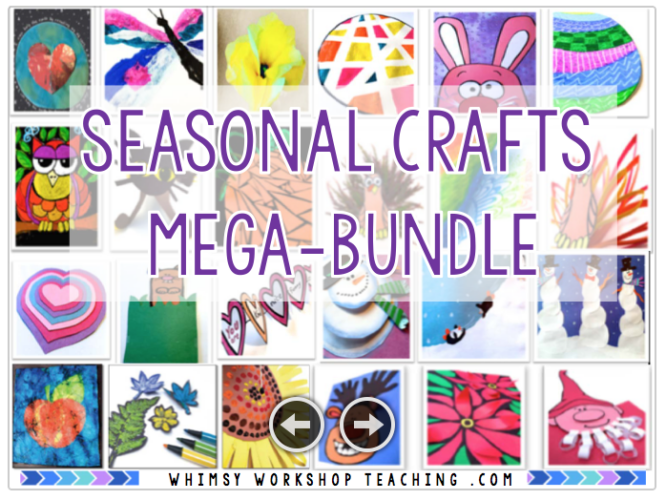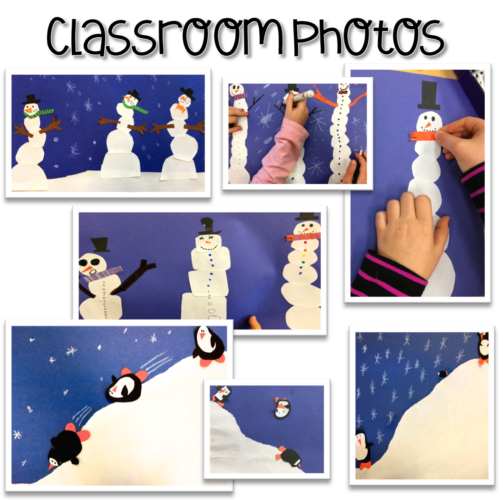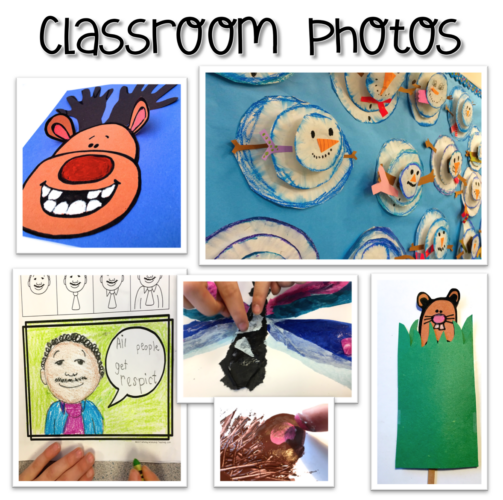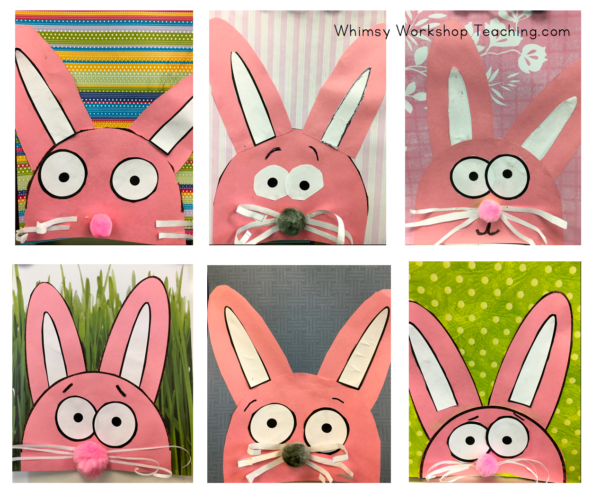 PUTTING IT ALL TOGETHER
MORE KINDS OF STEP BY STEP LESSONS
Set 1 Art History for Elementary 1 – focuses on a journey from Cave Art to Modern Art and the impact on cultures on the art styles. Click below to see over 500 positive reviews of this collection of engaging lessons!
Set 2 Art History for Elementary 2 features 30 projects inspired by modern artists in both Europe and North America and stunning art projects.
Art Around the World – Visit different countries and use read-aloud scripts for teachers!
TRY IT OUT!
You can download a step by step tutorial for a cute polar bear by clicking below!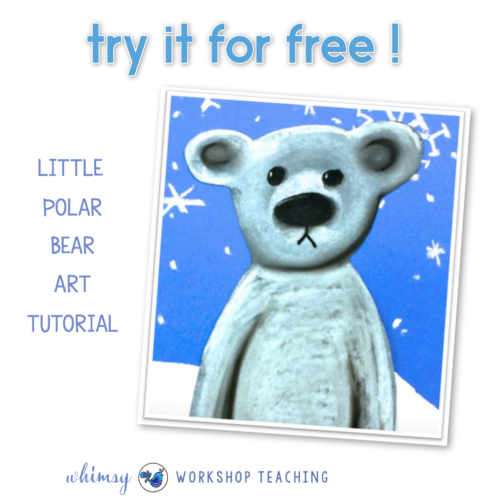 Pin this post for later!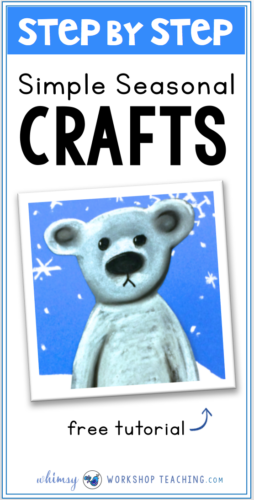 Pin this free lesson for later!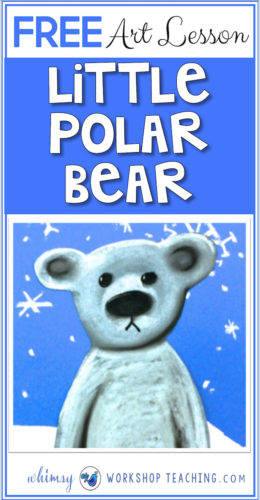 If you are looking for other art project collections with step-by-step photos and lots of student examples, you can read about them HERE.
Thanks for taking a look!
Continue exploring with any of the links below: