Phonics: Classroom Practice
Much of our phonics instruction comes from our daily practice. Most of the activities are embedded into PLAY. Apart from some direct full class and small group lessons (including guided reading lessons), most of our phonics practice takes place through game boards, sorting, word building and creative writing.
Here are some specific ways to find phonics practice happening in our classroom.

PHONICS BOARD GAMES
The easiest to prep, and a big class favorite through the whole year is phonics game boards.
I have boards for all sight words and 70 spelling patterns, so it's easy to rotate them through literacy center choices, or pull one out when we are studying a specific pattern. I always have a written recording component to add some writing practice as well.
You can see all 70 of the game boards in one bundle by clicking HERE.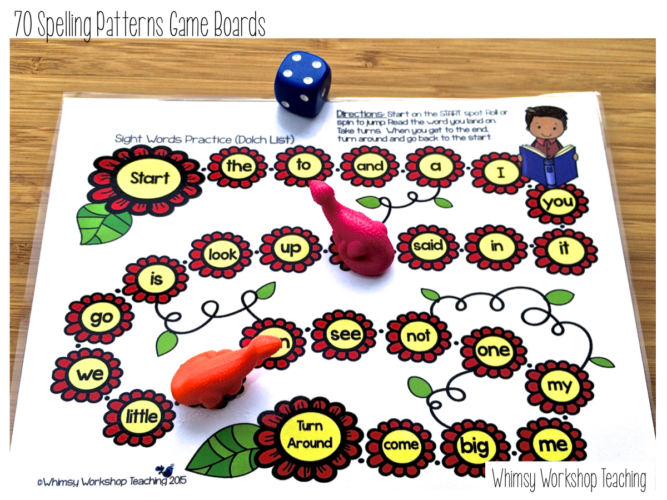 SORTING CENTERS
My students love to sort, and it's such a great brain building activity. The pieces below are from a set of posters that contain 70 different spelling patterns and they complement the game boards above perfectly. Another weekly literacy center taken care of quickly!
You can see this set of sorting by clicking HERE.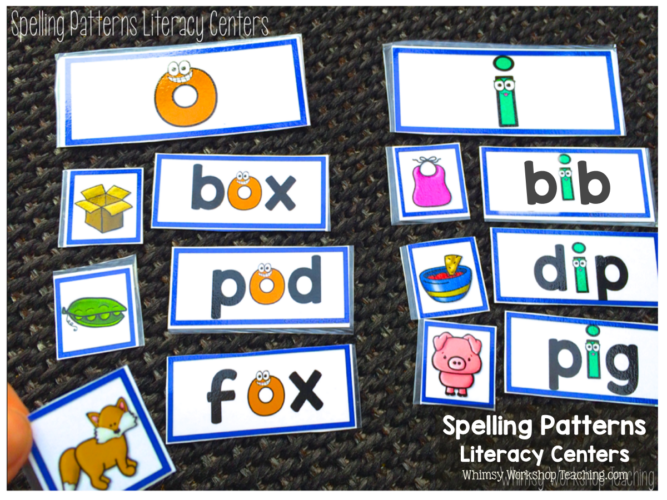 PHONICS : Classroom Reference
Classroom space is valuable, so I make good use of it year round. I use spelling pattern posters (see below) on the walls for reference after each pattern is introduced. We also use these posters as a "teacher center", where one student points to the words and her "students" read them aloud. So simple, and very effective practice! These posters can also be cut apart to create the sorting centers seen above.
I have two different formats!
You can see format 1 pictured below by clicking HERE.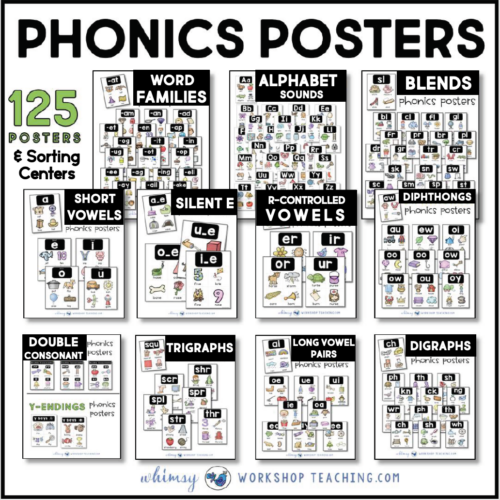 If you prefer format 2 (pictured below) click HERE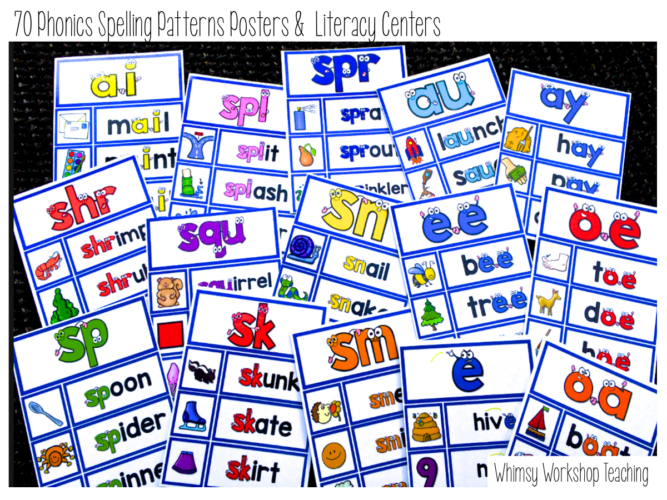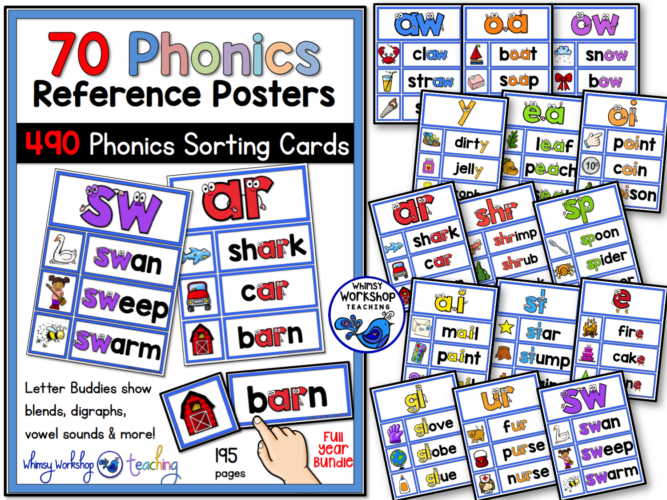 PERSONAL REFERENCE CHART
We use personal offices during work time, which consist of three pieces of cardboard taped together to create a private screen around students working. On the inside of these offices, each student has their own personal phonics chart for reference, and more are kept at the writing centers.
If you'd like to use these spelling pattern reference charts, you can click below to download them for free!



Pin this freebie for later!
PHONICS : Daily Practice in 5 Minutes!
Over the years, I've seen how just a few minutes of phonics practice, several times a day, can have a HUGE impact! In my opinion, young students make much more progress with this approach as opposed to longer sessions of phonics instruction. Even more if it's fun and interactive!
We practice daily with these paperless warm up lessons. I project the slides and students come up and fill in spots on the white board. These are not interactive white boards, just any white board! My students love to come up and participate!
I have enough slides for the whole year, ranging from basic letter formation and letter sounds, all the way through blending and segmenting sounds, decoding, 10 guided reading strategies, sight word practice games, and comprehension using word families!
I keep the files on my computer desk to so I can open up the next slide any time we have a few minutes to spare. There's a matching assessment and intervention binder too, just to make sure I'm on top of everything!
You can click HERE to take a peek at pictures from our class.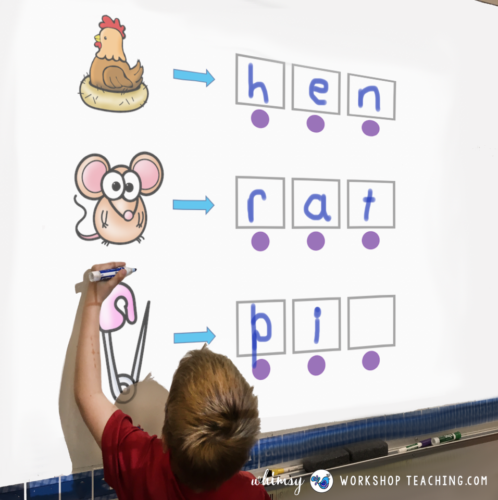 PS: I have the same format for the entire first grade year in MATH! Click here to see it: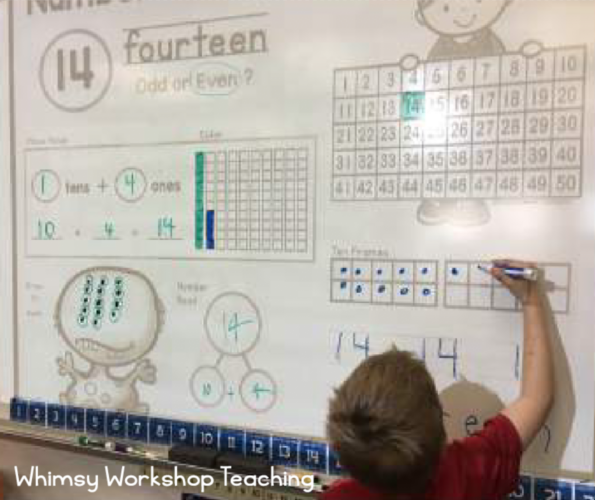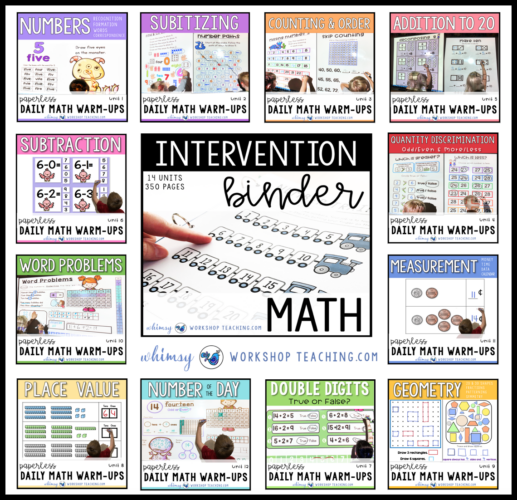 PHONICS : Quick Assessment
I assess my students using the same spelling patterns many times through the year. Each time I use a different color to highlight their progress. This is a great way to show parents a visual representation of how their child is progressing and which spelling patterns they need to focus on next.
You can download this assessment pack (pictured below) by clicking below!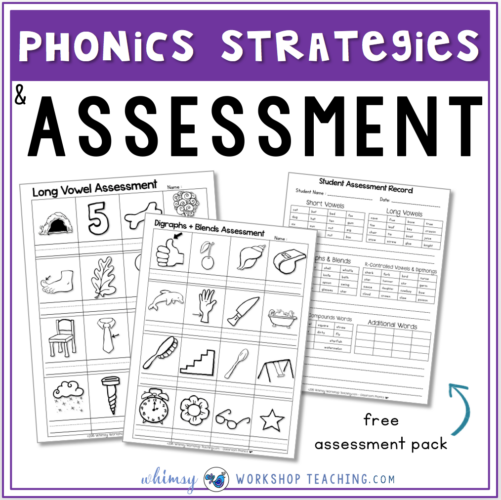 Pin this post for later!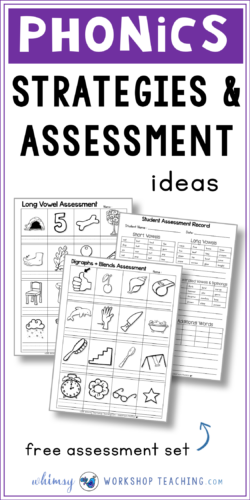 Create Your Own Assessment Pack
Back in the old days, before there was a computer in every room, I used to create phonics materials for my classroom by hand-drawing each and every picture onto my printables. Once I learned to create clip art digitally, things became a LOT easier! Now I can just drag an image into my document as many times as needed. So much easier than the old days!
If the assessment pages above aren't quite right for your class, you can use clip art sets to create your own. Once you have the clip art, just drag any image into your document (I use Power Point), add text, and print! The possibilities are endless, and it's wonderful to be able to customize your own content.
You can click HERE to see ALL available phonics sets (or explore under the "Teacher Graphics" tab at the top of this page).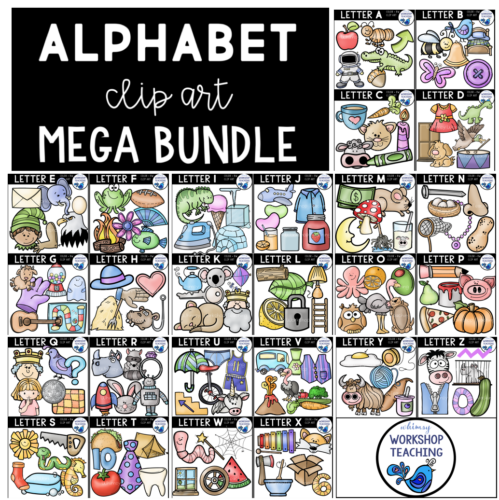 FREE DOWNLOADS
You may also be interested the FREE downloads in the posts listed below!
I hope you find some helpful resources!J
Free Downloads: First Grade Writing
Free Downloads: Simple Art Templates
Free Directed Drawing Videos: Students Draw Along
Free Letter Sounds Song Posters
Free Educational FUN Math Videos To Play In Class
Free Poetry Collection (20 pages)
Free Online Stories Collection
Free Directed Drawing and Writing Templates
Free STEM Partner Play and Resources
Free Supported Story Writing Templates (Super Popular Downloads!)
FREE Simple Photo Directed Art Lessons