Phonics: Classroom Practice
Much of our phonics instruction comes from our daily practice. Most of the activities are embedded into PLAY. Apart from some direct full class and small group lessons (including guided reading lessons), most of our phonics practice takes place through game boards, sorting, word building and creative writing.
Here are some specific ways to find phonics practice happening in our classroom.

PHONICS BOARD GAMES
The easiest to prep, and a big class favorite through the whole year is phonics game boards.
I have boards for all sight words and 70 spelling patterns, so it's easy to rotate them through literacy center choices, or pull one out when we are studying a specific pattern. I always have a written recording component to add some writing practice as well.
You can see all 70 of the game boards in one bundle by clicking HERE.
SORTING CENTERS
My students love to sort, and it's such a great brain building activity. The pieces below are from a set of posters that contain 70 different spelling patterns and they complement the game boards above perfectly. Another weekly literacy center taken care of quickly!
You can see this set of sorting by clicking HERE.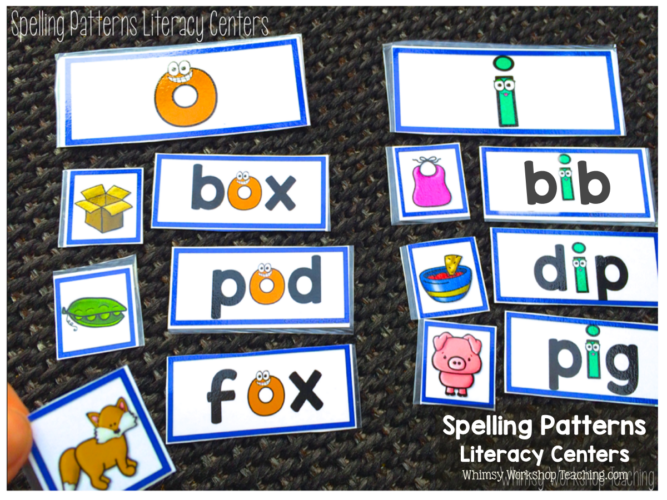 PHONICS : Classroom Reference
Classroom space is valuable, so I make good use of it year round.  I use spelling pattern posters (see below) on the walls for reference after each pattern is introduced. We also use these posters as a "teacher center", where one student points to the words and her "students" read them aloud. So simple, and very effective practice! These posters can also be cut apart to create the sorting centers seen above.
I have two different formats!
You can see format 1 pictured below by clicking HERE.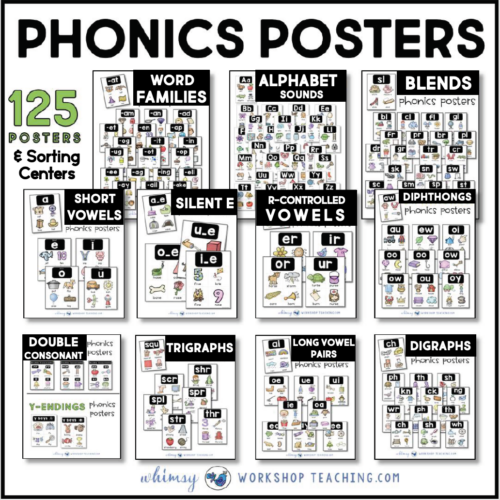 If you prefer format 2 (pictured below) click  HERE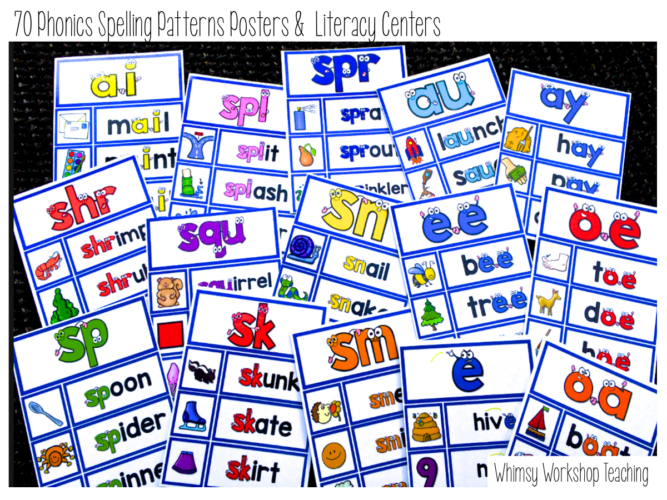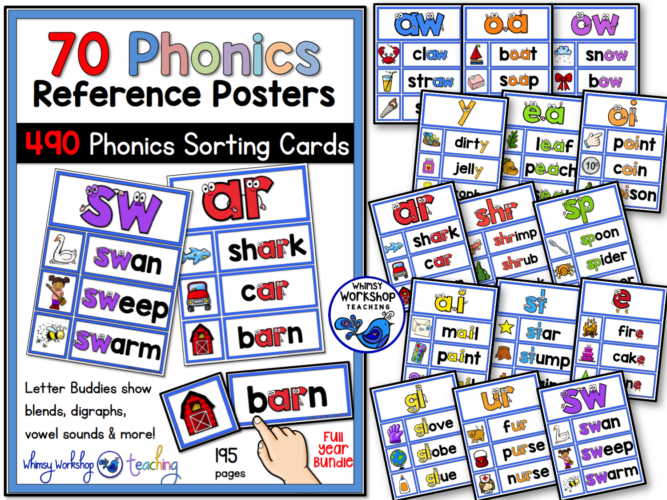 PERSONAL REFERENCE CHART
We use personal offices during work time, which consist of three pieces of cardboard taped together to create a private screen around students working. On the inside of these offices, each student has their own personal phonics chart for reference, and more are kept at the writing centers.
If you'd like to use these spelling pattern reference charts, you can click below to download them for free!