Welcome to the Social Skills Ideas Bank!
The Social Skills Idea Bank is a series of related posts, each dedicated to sharing strategies for teaching a particular social skill.
As teachers, our strength lies in sharing our ideas, experiences and strategies!
This is a growing list, and you are invited to contribute in the comments section. We hope you will, because there's nothing like a good idea shared between teachers to make our jobs easier.
This post is about simple ways to guide students to thinking with a growth mindset.
Let's get started!
There are so many effective ways to integrate Growth Mindset ideas into your classroom!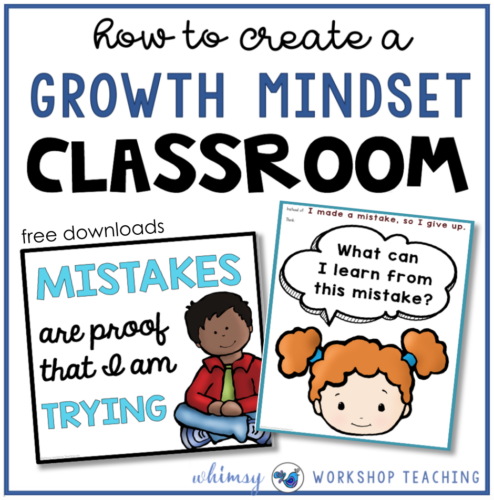 Growth Mindset is one of the latest buzz words, but the truth is that we teachers have probably been teaching it for years!
In simple terms, it's all about attitude.
So, why do students have trouble with Growth Mindset?
Well, in some ways, it involves putting aside our inner critic – our worries about making mistakes in front of peers and about being judged. This is tricky, even for grown ups!
At the core, we want students to be fearless in their approach to new problems and to not be stifled by worries about what people will think. We have the opportunity to teach students that mistakes are not only okay but expected – and even helpful! Make friends with mistakes!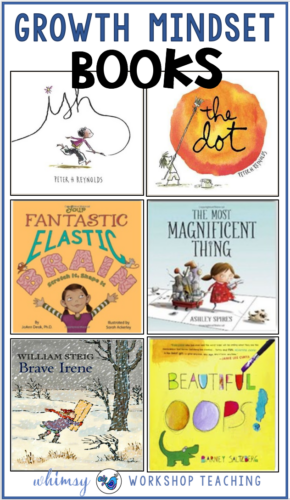 ---
GETTING STARTED WITH GROWTH MINDSET
So, how can we encourage growth mindset?
Here are some ideas:
DISCUSS MISTAKES WITH STUDENTS
Mistakes are just part of learning in our classroom. If you really want to convince students of this idea, you'll have to model it. That means YOU have to make some mistakes and talk about how you feel about it. I am always sure to make a lot of mistakes myself during that first week (both intentionally and unintentionally!)
I like to make a deal with my new students: "If you won't be mad at me when I make a mistake, then I won't be mad when you do." And then we shake hands to seal the deal. My students think this is hilarious.
EMPHASIZE EFFORT
Use language in your classroom that rewards EFFORT. If a students works hard on something, try commenting on the effort as opposed to the final result in the usual terms.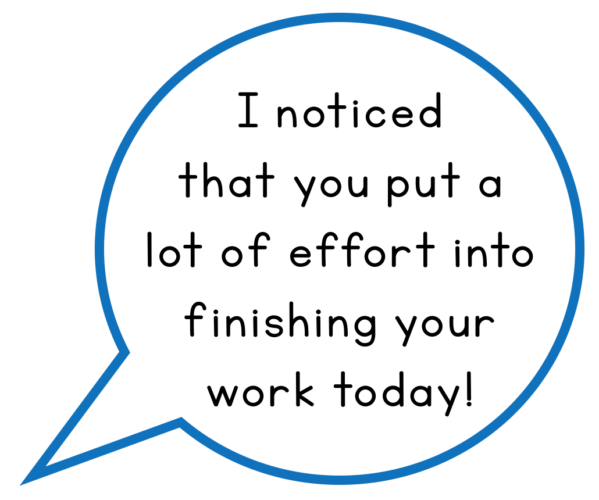 GROWTH MINDSET REWARDS
Use Growth Mindset reward coupons to reinforce the concept that growth mindset thinking it something to be celebrated (see below for free samples).
CREATE EXPERIENCES
Sometimes students have to experience things for themselves to truly digest ideas. Think of creative ways for students to experience having to change their original plans, and experience getting over that disappointment quickly as they move on to a new plan (see below for our forest adventures!).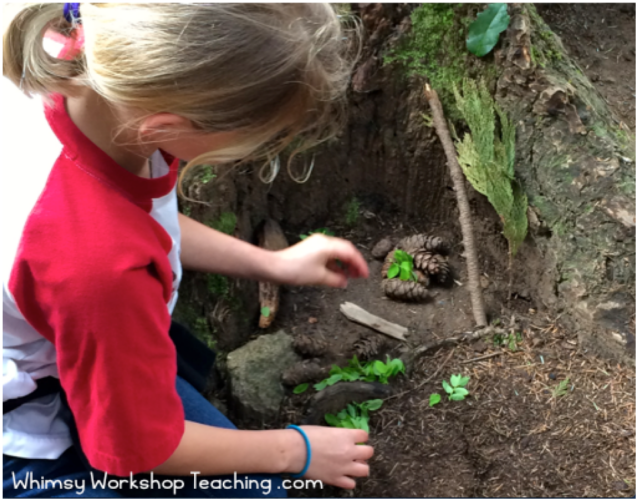 USE LITERATURE
Use the stories you read aloud to the class as a basis for Growth Mindset discussion. Examine each character: did they show a growth mindset? Why or why not? See below for a list of books that are specific to Growth Mindset concepts, and to read about how I use fairy tale partner plays for Growth Mindset study.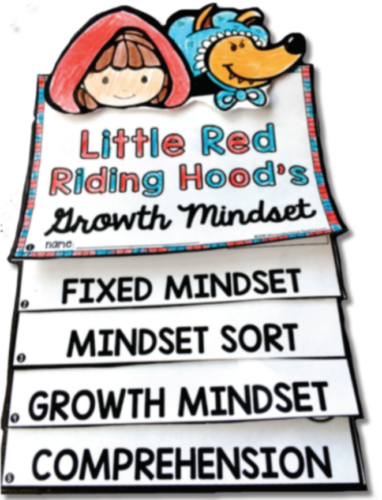 CREATE A SUPPORTIVE ENVIRONMENT
Create a Growth Mindset-friendly classroom environment with posters, banners, and other positive statements for students to read and think about (ee below for classroom decor ideas and samples).
END OF YEAR AWARDS
At the end of the year, give out award certificates that highlight growth mindset achievements along with academic ones. See below for ideas! In fact, why not use these mid-year?
Read below for more in-depth ideas.
---
GROWTH MINDSET OUTSIDE THE CLASSROOM
You can explore Growth Mindset outside of the classroom! We are lucky to have a forest on our school grounds; this is where creativity flourishes and students feel the freedom to let their natural curiosity lead them. We gave ourselves a task that would encourage problem solving and perseverance, as well as imagination.
We went out to the forest with the challenge of using found materials to create a house for squirrels or fairies. We brainstormed ideas inside first, and of course once we went outside, many of the ideas didn't work out as planned. THIS WAS KEY – it's an opportunity to realize that plans might have to change depending on circumstance.
We talked about how, although it can be disappointing when things don't work out exactly as planned, the new ideas might be just as amazing! This was the perfect time to use our growth mindset strategies, and refer back to the stories in which characters learned how to deal with this kind of disappointment. In the end, we were very proud problem solvers!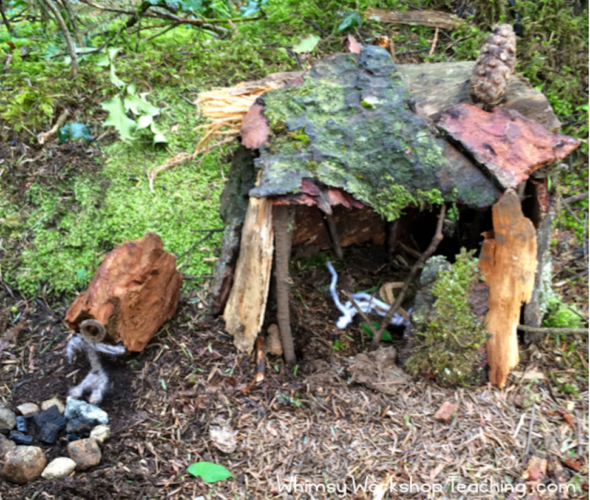 ---
GROWTH MINDSET LITERACY INTEGRATION (Fairy Tales)
How can we add growth mindset concepts to different subjects? One of the easiest ways we've found is through fairy tales. We discuss each character and decide if he or she had a growth mindset or not. We also make up our own versions and funny stories relating to their choices.
For example, we make the flip books like the one shown below about Little Red Riding Hood.
You can sign up for our mailing list and instantly download a free copy of this flip book below!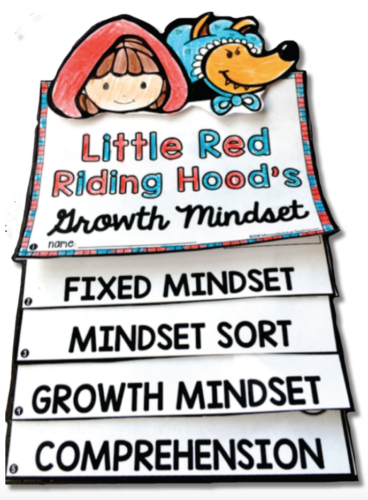 ---
GROWTH MINDSET INTEGRATION (S.T.E.M.)
When we do STEM challenges, the growth mindset is part of the lesson plan. In fact, I now ALWAYS integrate growth mindset with my STEM lessons.
Why? I feel that if I'm expecting students to take risks during activities that will likely present challenges, then it's only fair to give them some skills and strategies to deal with the frustrations they will encounter!
If you'd like to read more about how I ALWAYS pair teaching growth mindset with my STEM lessons, you can read more about it by clicking HERE.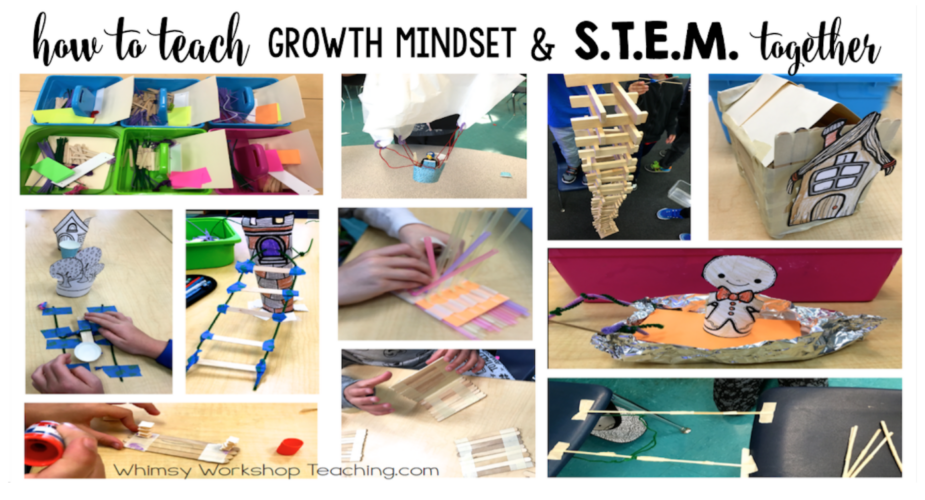 ---
GROWTH MINDSET DECOR
Our classroom environment and decor reinforces the main ideas of our Growth Mindset learning. I introduce and display posters from the set one at a time, after using themm for discussion or writing. Students love to see the collection grow each week!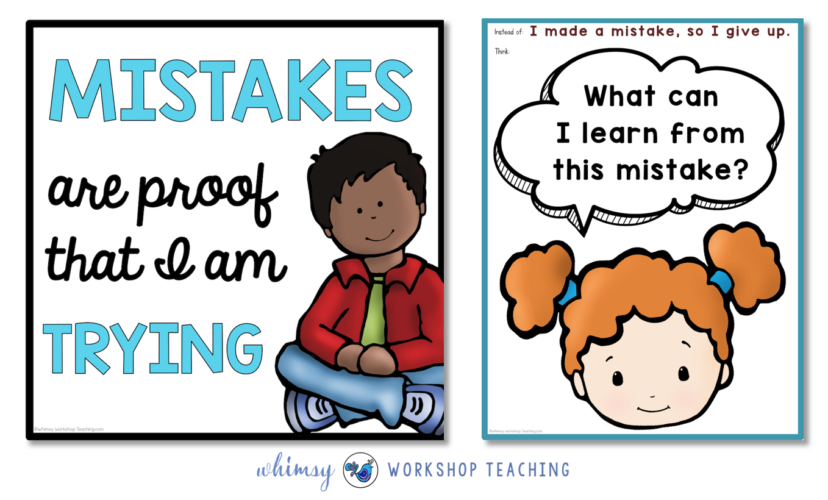 We also create our own decor! We make banners and posters for the walls and bulletin boards. Often we will use these posters as writing prompts before mounting them on colored paper to hang up in the hallway. You can see some examples below: the writing below the poster is later cut off and glued into journals.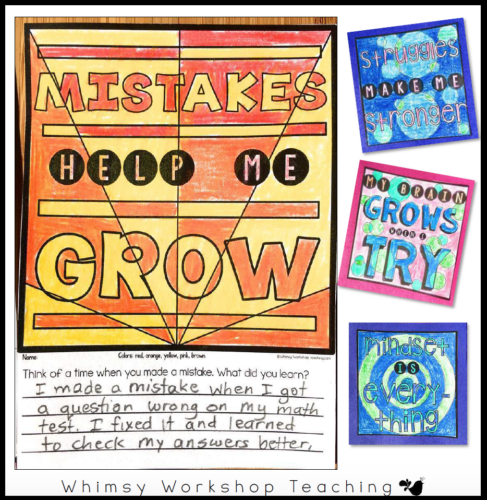 ---
GROWTH MINDSET WRITING
Speaking of writing about growth mindset, we also have Growth Mindset Journals to work on every few days in our classroom. This way, we can reflect on different things that happen to us, or even share with the class and write about what happened to a friend. I prefer to have a mixture of free writing and specific prompts in our Growth Mindset journals. I am sure to share my own stories to reinforce the idea that even grown ups need to have a growth mindset!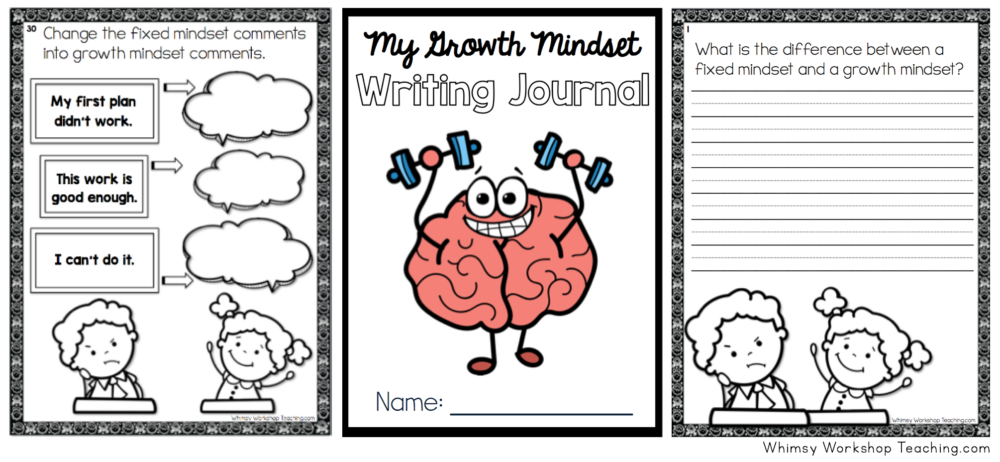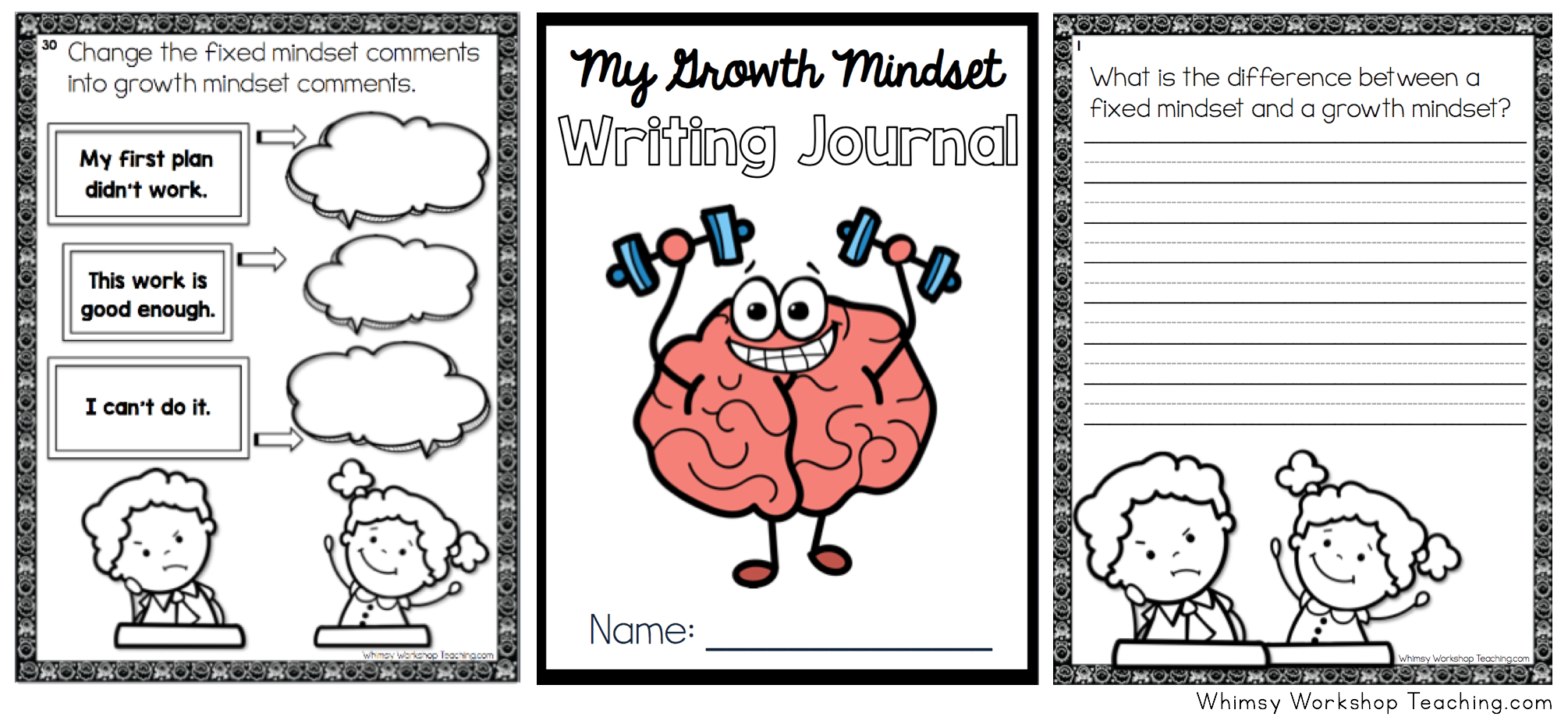 You can take a look at all the activities mentioned above in a bundle! Click HERE.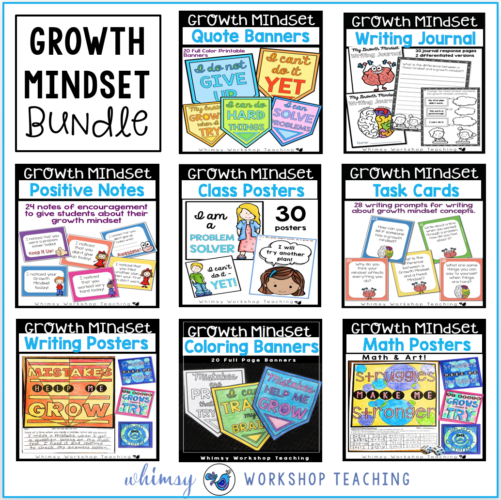 ---
GROWTH MINDSET REINFORCEMENT
Another way that I reinforce growth mindset concepts is by awarding small positive notes to students when I see them using growth mindset skills. It's so powerful to see students feel pride about their own EFFORT, in addition to accomplishments and reaching goals. Handing them a little note seems to really solidify the idea that effort alone is something to be proud of! The positive notes can be handed out in the moment, or at the end of the day during our class meeting.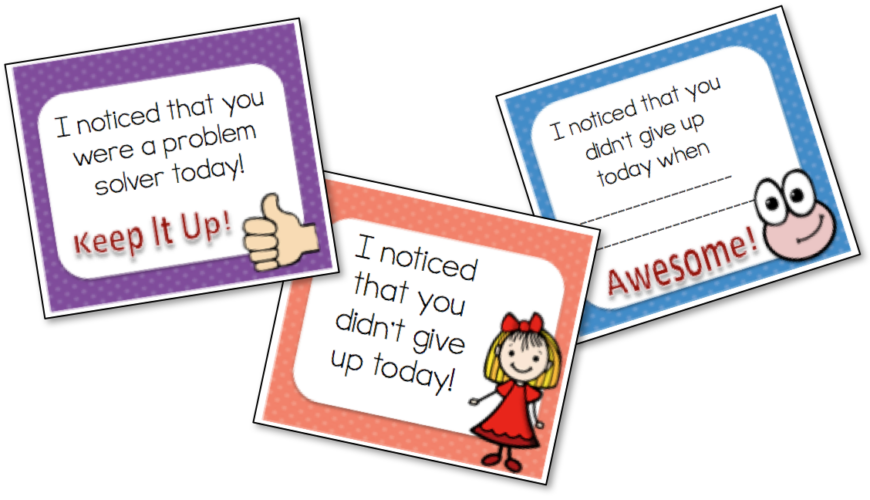 This year I discovered an idea that is even more powerful: students can be the ones to hand out the positive notes! I copy a lot of positive note templates, and students can choose, color and fill out one of the notes for someone they feel really deserves it. Students can be incredibly kind and supportive to their peers when given the tools. The look on the recipient's face is often just priceless!
You can download this copy of my class notes below to try in your classroom!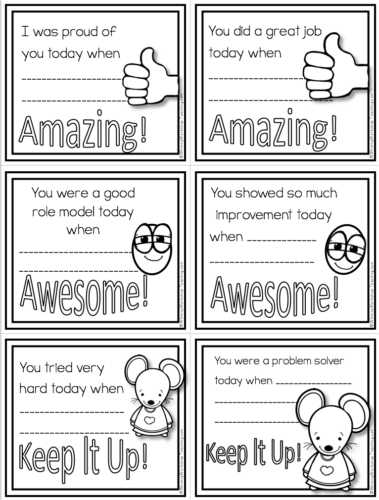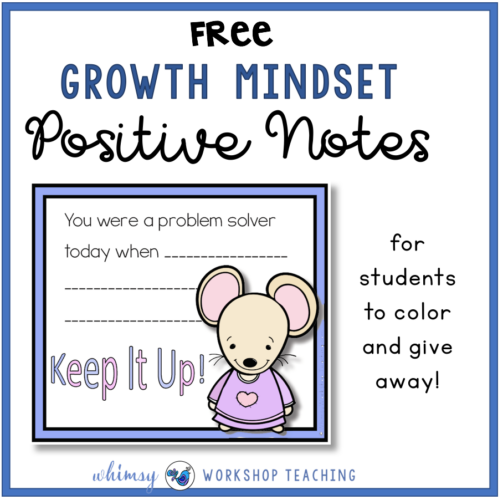 ---
YEAR END CELEBRATIONS
End the year by reinforcing Growth Mindset with certificates that focus on concepts like perseverance, problem solving and patience! Here is the set I use, along with a Memory Book with Growth Mindset writing pages included.
This Memory Book is bundled with Growth Mindset Certificates for more savings!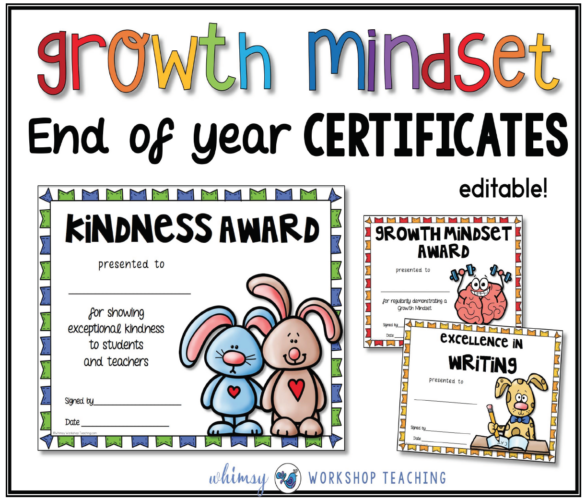 If you'd like to see the resources I've mentioned above, they are available in the Growth Mindset Bundle. You can see more details HERE about how to create your own Growth Mindset classroom! If you'd like to see the certificates and end-of-year workbook, just click the titles or images.
---
GROWTH MINDSET LITERATURE
Whenever possible, I use literature to introduce new concepts to my students. This takes an abstract concept such as growth mindset and makes it real and relatable to my students. These are some of my favorite stories and I spend a lot of time on them – at least a week each. You may find, as I do, that they become cornerstones of your growth mindset teaching; students will refer back to them over and over again. Click on any cover to see more details.
---
BOOK LIST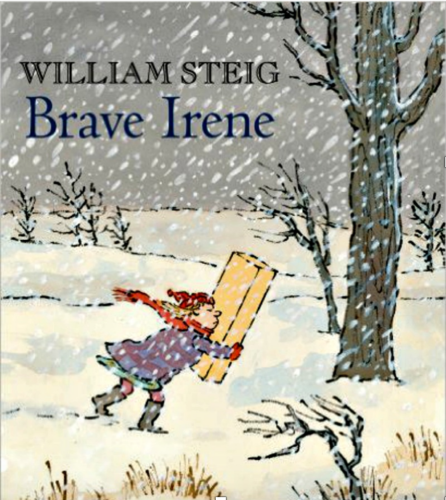 Brave Irene by William Steig – This is truly a story of perseverance! A little girl decides to deliver a gown to the other side of a forest, and becomes caught in a terrible snowstorm. She pushes forward when many people would give up! My students are captivated through this whole story. The message: keep trying even when things are hard.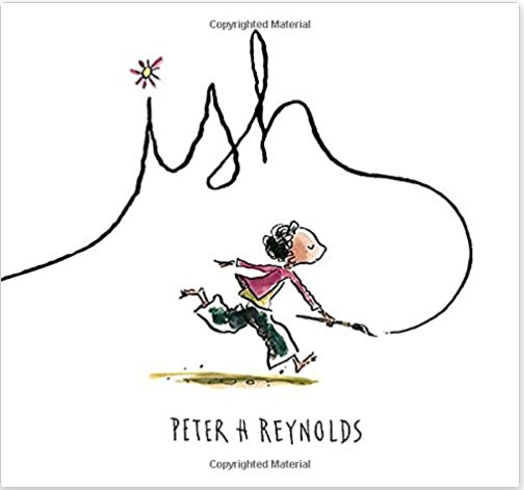 Ish by Peter H. Reynolds – One of my most-loved stories to share with my classroom! We spend at least a week on this one book alone because there are so many things we can do with it! The moment when Ramon realized what his sister has done with all of his drawings always brings gasps and clapping from my students as they listen. It illustrates how students can be perfectly happy with their own imperfections! It celebrates the joy of the creative process without worrying about a perfect result.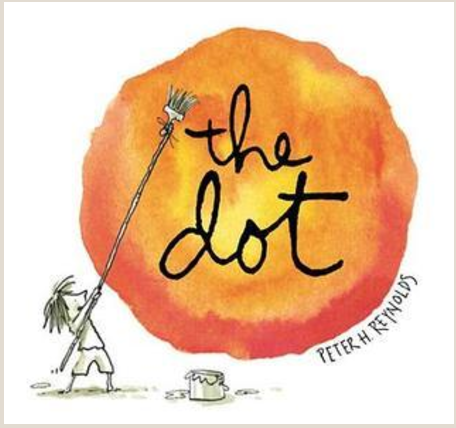 The Dot by Peter H. Reynolds – Yes, another one by the same author, because these two books always go together for me. As an artist myself, the story resonates with me, and I can't think of a better message for my little artists! We talk about how to be proud of your own creations and how we can inspire and support others.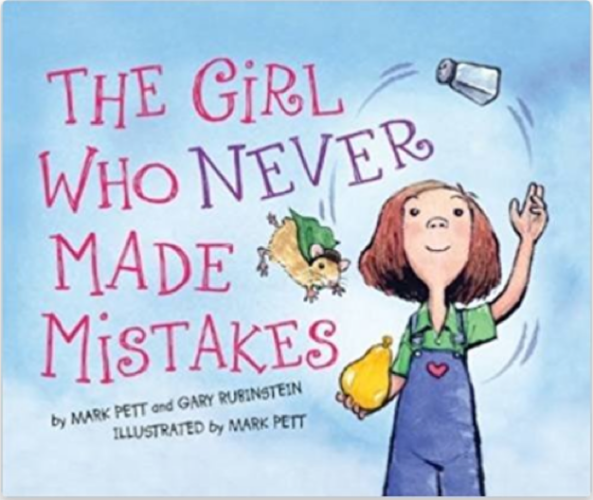 The Girl Who Never Made Mistakes – Mistakes are how we learn! This book illustrates this concept when a girl is confronted with her greatest fear – making a mistake.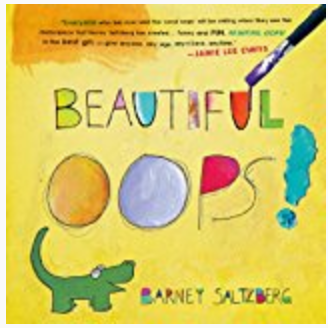 Beautiful Oops by Barnet Saltzberg – Some students really have a hard time believing that mistakes are natural and can be the start of something good. Many great inventions arose out of big, frustrating mistakes! This book shows how to turn a mistake into something good, and my students find the illustrations so inspiring!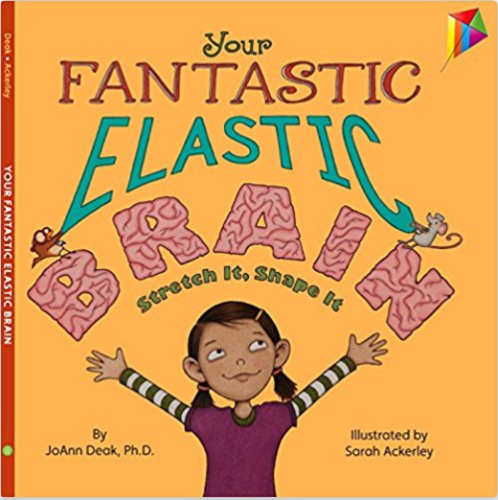 Fantastic Elastic Brain by JoAnn Deak – We talk a lot about our brains and how they work, especially when it comes to self-regulation. We use the Zones of Regulation techniques to be aware of our own emotional state. This book fits right into our studies by explaining the brain research around learning and creativity using simple language. I've used it as a great introduction to Growth Mindset, and I refer back to it often in the weeks afterward.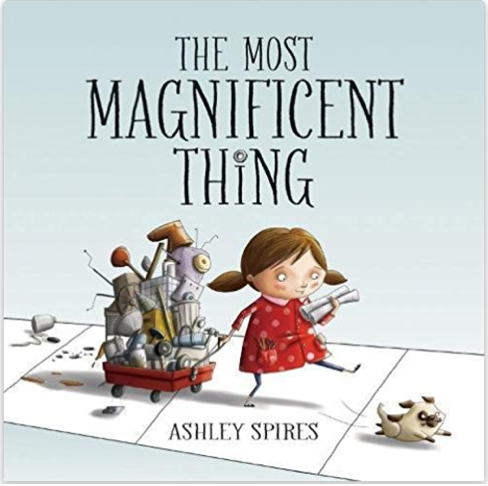 The Most Magnificent Thing by Ashely Spires – This is a sweet story about perseverance. The main character and her dog illustrate the benefits of trying again when things don't work out the first time. This is a message my students relate to right away. I use this book as an introduction to STEM building as well, since I always teach STEM and Growth Mindset together. You can read more about why I feel passionate about this pairing HERE.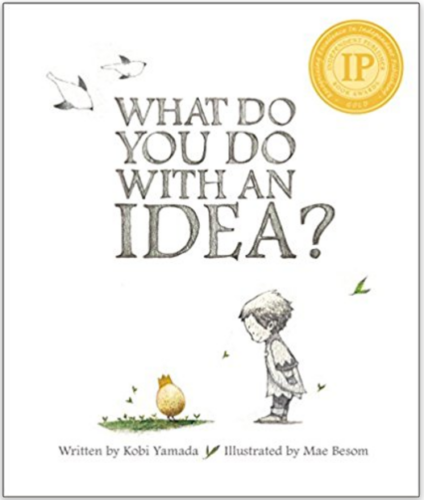 What Do You Do With An Idea? – This is a simple book with a powerful message that ideas are powerful, especially when given a chance to grow and blossom. This book inspired much conversation and thoughtful response in my primary classroom on the topic of ideas and where they come from.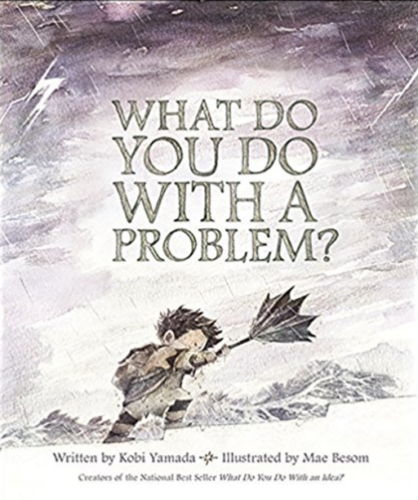 What Do You Do With A Problem? – Sometimes our problems are scarier when we avoid them and try to ignore them. When we are brave enough to face them and really look closely, they may be different than we thought!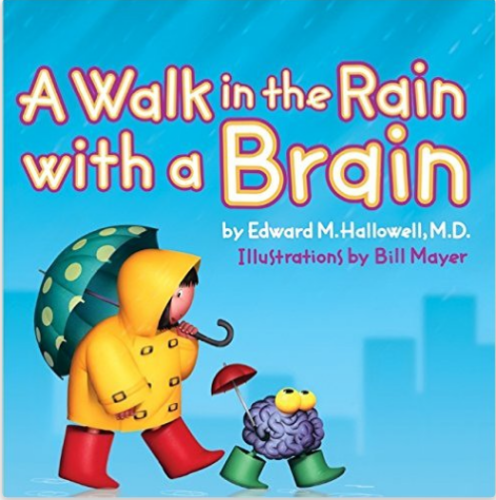 A Walk In the Rain With A Brain – This is a cute story about a girl named Lucy who meets a little brain. As they walk along, the little brain reassures Lucy that each child is unique with special talents.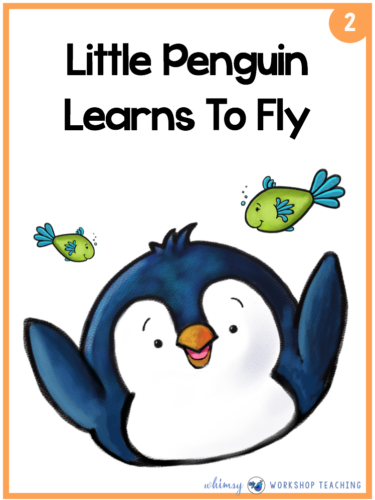 Little Penguin Learns To Fly – This is one of my original stories that are a part of the Kindness Classroom year long SEL curriculum for classrooms. It is the second book in the series about Little Penguin and his friend Panda. In this story, Little Penguin has a goal, and shows perseverance despite the words of some less-than-encouraging friends.
Pin this list for later: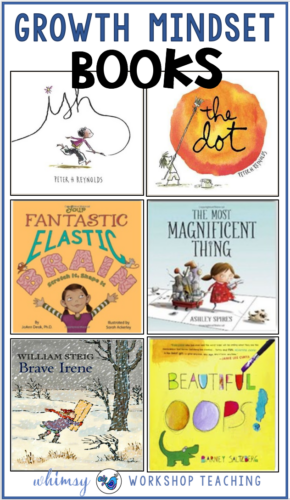 Pin this post for later!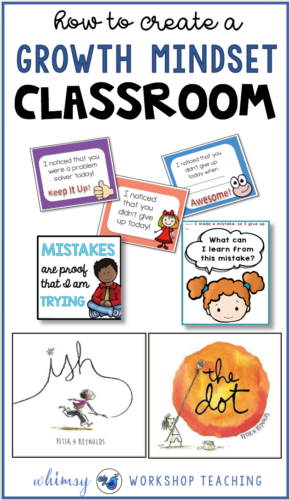 Pin this free set of notes for later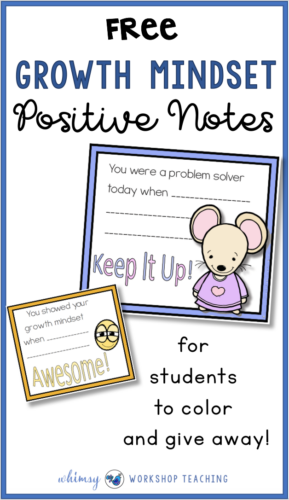 ---
Do you have ideas to add to this list? Add them in the comments!
Do you need more SEL Resources?